David Blanchett: You may need significantly less of an annuity.
Brooke's Note: Buying an annuity has always reminded me of a ninth-grade algebra test involving two trains and when they will meet given limited information on rates of speed and distances apart. It's hard to get your mind around. But it's the known known about annuities that makes me nervous: the house always wins. Morningstar researcher David Blanchett shows me how I might be able to use common sense against such a mass of confusing information. I get the concept of buying car insurance right before hitting the tree. Buying some of the insurance benefits that an annuity provides without fear of overpaying or experiencing an esteem-diminishing sense of mathematical inadequacy makes some sense.
Retirees can cut the purchase price of an annuity by as much as 50% if they refrain from buying them right out of the retirement gate, according to new research from Morningstar Inc.
The "when" is at least as important as the "what" in purchasing the controversial retirement products, according to David Blanchett, head of retirement research for the Chicago-based Morningstar Investment Management group and author of an article on the topic published in the July issue of The Journal of Retirement. See: The ABCs of doing due diligence on fixed income annuities.
Blanchett's model, which incorporates the ability to make changes during retirement, reduces the optimal annuity amount by half on average. He also found that the costs associated with delaying the purchase of an annuity until it's needed are relatively small, provided retirees start to incorporate annuities by the 10th year of retirement.
"The assumptions we make is that individuals when they retire have to make all of these decisions at retirement. Retirement is a moving target," he says. "You can always choose to change things. The amount you need to annuitize decreases significantly if you wait."
Redheaded stepchild
This research is groundbreaking in that it's the first time anyone has evaluated the timing factor in regard to annuities, says Michael Kitces, publisher of The Kitces Report and partner at Pinnacle Advisory Group in Columbia, Md.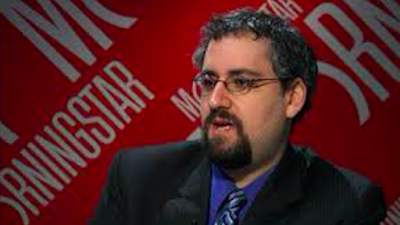 Michael Kitces: In many cases an
annuity may not be necessary at
the beginning of retirement but can
become more useful later as the
initial sequence of retirement returns unfold.

"It's important to recognize most research on annuities has focused on the decision solely at a single point in time — the exact moment of retirement — which fails to recognize that the timing of annuitization is in itself a decision, and that in many cases an annuity may not be necessary at the beginning of retirement but can become more useful later as the initial sequence of retirement returns unfold," he says. See: An annuity even an RIA could love: no commissions, no fees, solid returns and the highest investment security on the planet.
in many cases an annuity may not be necessary at the beginning of retirement but can become more useful later as the initial sequence of retirement returns unfolds.
"I suspect we'll see a lot more retirement research in this area in the coming years, addressing not only the question of whether an annuity is appropriate, but also when it might be," Kitces says.
Middle ground
Annuities have always had a polarizing effect on the financial advisory industry. On one side are RIAs who generally despise them for their hidden costs and scant upside. On the other side is the insurance industry, which argues that the income they provide allows clients to sleep better at night. See: An annuity even an RIA could love: no commissions, no fees, solid returns and the highest investment security on the planet.
This research stakes out a middle ground, showing that immediate annuities can solve a major income need for retirees, especially if they pick their moment to purchase them.
Immediate annuities are long-term, tax-deferred contracts — stripped-down annuities that simply provide income for individuals at retirement. The popularity of immediate annuities pales in comparison to their much larger cousin, variable annuities. Immediate annuity sales made up just 5% of all annuity sales in the second quarter this year, constituting $2.99 billion in sales, in comparison to variable annuities' sales of $35.6 billion in the second quarter, according to Morningstar. Total annuity sales in the second quarter was $58.4 billion.
Blanchett explains that while annuities can provide significant benefits to retirees, it is important to remember that an annuity is simply insurance that isn't designed to boost wealth accumulation. And unlike auto insurance, for instance, no one is required to purchase an immediate annuity.
After all, Blanchett reasons, if a person could wait to purchase auto insurance until just before they hit a tree, then everyone would wait and purchase it at the last-minute. Retirees, on the other hand, can wait years before purchasing an annuity and waiting to purchase it can be a huge plus. See: Not without criticism, TD Ameritrade opens an 'insurance agency' for RIAs that want to provide annuities.
Blanchett used a Monte Carlo simulation to create a dynamic model in which the level of annuitization, both upon and during retirement as well as the amount withdrawn from the portfolio, changes based on the retiree's situation.
He concludes that purchasing the annuity later resulted in significant reduction in the amount of annuitization. The strategy of waiting to purchase an annuity can result in an increase in wealth that is equivalent to an annual increase in risk-adjusted performance of over 1% during retirement, he says. See: Study: Variable annuity providers show some gains in tackling RIA market.
Picking your moment to buy such an annuity depends on a clients' appetite for risk and how much attention they are willing to pay to their retirement account. See: One size doesn't fit all, or how advisors ought to adapt their strategies for their clients' behaviors.
"This is just saying that you're checking your retirement strategy, the amount you have to annuitize upon retirement reduces and maybe you can take less out and adjust your spending," says Blanchett. "You may need significantly less of an annuity."
The question a retiree needs to ask himself, says Blanchett, is "are you willing to revisit these things?"
Risk appetite and flexibility
Some retirees are comfortable making changes throughout their retirement, says Eric Taylor, national sales manager of annuities at Genworth Financial Inc. headquartered in Richmond, Va. But he points out that an annuity is a safety net and some retirees aren't comfortable counting on the markets for better results.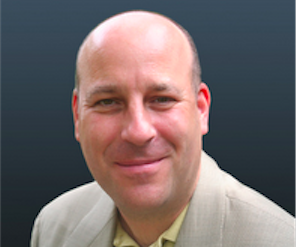 Larry Greenberg: Your best performance will
come from not having an immediate
annuity.
"There are many people hurtling toward retirement and some are more prepared than others. The planning process should have started well before turning the keys into the office to leaving to retire that last day. The decision to buy an annuity today or to wait until later is not an all or nothing proposition. You can layer in income over time." See: Why the industry needs to accept some blame for 'flaws' in PBS Frontline's 'Retirement Gamble'.
Many individuals spend so much time accumulating assets that they really don't think about how they'll arrive at an income in retirement — which could last 30 years or more, he says.
"I would offer there are a number of clients quite frankly who may not wish to change their retirement lifestyle or spending habits based on the market dynamics. There's a lot of people in the country that don't have that same level of flexibility with respect to assets they've accumulated and the lifestyle they're desiring. If a client is concerned about market volatility then they need to hold less volatile investments," Taylor says. See: An X-ray of one affluent, educated and sophisticated investor's portfolio shows how it was chewed up by fees.
The bottom line is even though waiting may bring some ease to some retirees, it could cause more stress to others who prefer guarantees, he says.
"Certainly, when we look at clients who have purchased immediate annuities, there is a peace-of-mind aspect which is a relief to them because they know the market can go down 30% tomorrow and it would not change their retirement income by one penny. That gives them peace of mind."
Less making more
Blanchett suggests retirees rethink their strategy each year to better evaluate their personal situation, and to also keep an eye the market's performance.
The average purchase of an annuity seems to be around 30%, he says.
'Immediate' cost
There are certainly times retirees don't need immediate annuities, says Larry Greenberg, president of Louisville, Ky.-based Jefferson National. See: Jefferson National passes the $1 billion mark selling annuities to the advisors who 'hate' them most.
His company doesn't sell immediate annuities but Greenberg agrees with the notion that a retirement plan should be dynamic, as a person's situation can change significantly. "Some people retire and think 'I'm going back to work or I'm going to retire and just work less. Since people live longer and generally healthier, being 65 is very different today than it was 30 years ago."
Even so, Greenberg says that for the majority of retirees, having a balanced portfolio is probably the best solution.
"There is a cost to an immediate annuity. You're paying an insurance company and it's a drag on investments. What was interesting to me is that the paper shows you can be better off taking your investment portfolio and determining how much income it can generate. Your best performance will come from not having an immediate annuity."
Blanchett concedes that a pick-your-moment strategy will not work for those individuals who lack flexibility in their retirement income.
"If you're someone who has little or no flexibility and you have to have the same income every month, this doesn't reflect you. This speaks to most retirees who have a portion of income that is flexible."
---
---
Mentioned in this article:
Kitces.com
Consulting Firm
Top Executive: Michael Kitces
---
---
---
Michael
Even the experts have a hard time explaining how the various types of annuities work. The insurance companies are always adding more options (and taking some away), that the entire field gets very complicated to navigate. What happens when you own an annuity and want to get rid of it. The surrender fees are very high. I am having this problem with my parents. Everyone here seems to know a lot about this subject. Has anyone heard about Rising Capital Associates - <a href="http://www.rcapitalassociates.com/" rel="nofollow">here is their website</a>. They help you sell your annuities and it appears that they do know what they are doing. I just want to know if anyone has worked with them or has an opinion on their work. Thanks for your help.
Ralph Gracie
October 29, 2015 — 8:40 PM
Why the reference to jiu jitsu? You want to get put to sleep or something?
BobBarker
October 29, 2015 — 7:56 PM
The biggest reason for waiting would be "mortality credits", and, evidently, this author is unaware of the concept.
Nothing like a self-proclaimed expert to give advice to us mere mortals.
Jeff McClure
October 29, 2015 — 7:54 PM
There is an elephant in the annuity room that seems to be so largely ignored I sometimes think otherwise intelligent people think the elephant is just another wall. – Non-variable annuities are effectively bonds. They are effectively guaranteed by no one. More, they are not even inflation-protected bonds. – Back over thirty years ago when I entered the business of giving investment advice, there were many scarred representatives who had seen customers lose very, very substantial amounts of money when annuity companies went under. Some of those losses were finally realized recently when the Insurance Commissioner of New York finally finished liquidation of Executive Life of New York. Many annuity holders (or their beneficiaries) got back about thirty cents on the dollar they invested in the late 1970s. – Today there seems to be a fundamental assumption (the elephant in the room) that annuity companies are as stable and secure as the federal government's bonds, and that inflation will never happen again. Huh? Last I looked, the cornerstone of the financial collapse in 2008 was not Lehman Brothers, but rather was AIG, a life insurance company that fundamentally took outsized risks in order to be competitive in the annuity interest rate business. During the crisis, The Hartford, AEGON, and other major annuity-issuing companies were literally within hours of insolvency and it was only the intervention of the Federal Reserve, the FDIC, and the U.S. Treasury in concert that prevented their failure. The Fed even loaned billions to the ECB to loan to the central banks of the Netherlands and Belgium so that they would have the funds to save the major insurance companies domiciled there. Had any one of them been allowed to fail, the interlinking risk dispersal instruments they have exchanged would have dragged literally every major annuity issuer in the world down. – Historically, following a major financial collapse as we had in 2008-2009, the key element in the collapse has managed to avoid major reform and regulation. The investment banks emerged from the great depression of the 1930s unregulated and unreformed as an example. In the Panic of 1907, the banks, through intense lobbying, managed to avoid federal regulation and remained largely regulated by the individual states. In our most recent meltdown, the insurance companies and insurance holding companies managed to avoid federal regulation and remain state regulated. Sound familiar? – If history is a guide, sometime about 15 years from now we will have another financial industry based crisis. History suggests that the element of the financial industry that avoided regulation and reform from the last crisis (2008) will be the source of the next one. – Fundamentally, insurance companies have investment portfolios that create sufficient return to provide for the annuity income plus overhead and profit margin for the insurance company. The apparent advantage is that the annuity owner cannot see the value of the underlying portfolio rise and fall. A lot of experience with insurance companies has led me to believe that a low-cost, conservative, balanced fund like Vanguard Wellesley has a better and more stable long-term performance than any insurance company's portfolio I have been able to find. All the insurance company brings to the table is non-transparency and discipline.
Brooke Southall
October 29, 2015 — 9:03 PM
Ralph,
Here was what I was going for by invoking jiu-jitsu:
Jui-Jitsu promotes the concept that a smaller, weaker person can successfully defend against a bigger, stronger assailant by using proper technique, leverage, and most notably, taking the fight to the ground — Wikipedia
In this case the investor is smaller and weaker than the teams of actuaries and lawyers who create these products and the salesforces who sell them.
But then again, the final phrase of the line I quoted reads: "... and then applying joint-locks and chokeholds to defeat the opponent." I guess that's the sleep you refer to.
Brooke
Robert Martorana
October 29, 2015 — 7:27 PM
Lisa,
This uses annuities as hedge longevity risk. Makes sense to me.
I believe a retiree should buy a deferred annuity to hedge the risk that they will outlive their money. If I understand correctly, that's what David Blanchett is saying. If you're 65, buy a deferred annuity that kicks in at 85. This helps ensure that you don't outlive your money, and it requires a much smaller upfront investment by the retiree.
Rob