John Scully was on the Advent Software board and his firm, SPO, now controls 9.2% of LPL's outstanding shares.
Extra Note: Yesterday, we put out this article saying that six big shareholders controlling nearly a third of LPL's shares had coalesced to put pressure on LPL Financial to accede to their interests. Today we see that LPL is putting half a billion in cash toward that task. Sanders Wommack is working on an article that gets some expert reaction and digs into just what's going on. In the face of external pressure, did LPL overcompensate in dumping so many barrels of dry gun powder over the rails? This is quite a moment for a young public company facing its first big post-IPO test of shareholder confidence.
Brooke's Note: The nature and quality of LPL's recent hires have been so notable that it's almost as if the McKinsey equivalent of the Damocles' sword has been hanging over its head. Lisa Shidler is finishing up an article that captures the latest installment in this series. If there is a sword, maybe Sanders Wommack has identified it. We knew about Marcato. We didn't know about the wider wolves-at-door scenario. Such lupine metaphors aside, there is a difference between the attack of a caribou and what hedgies do to companies with underperforming stocks. Unless we are totally cynical, we can presume a better stock price could be preceded by a better running of a company like LPL — and that there is money-where-mouth-is optimism that could happen.
Several Bay Area hedge funds have quietly purchased stakes in LPL Financial, in a sequence and regional proximity that are all potentially ominous augurs for the executive suite at the nation's largest broker-dealer.
Mark Casady, CEO of LPL, and his C-suite mates can take some solace in the fact that the activist hedge funds — namely Marcato Capital Management, SPO Partners and FPR Partners — have not as yet officially coordinated their efforts in buying up 25.65% of LPL's common stock.
On paper, such coordination would need be made known as part of SEC regulatory disclosure.
But "wolf packs" often play off each other's stakes to achieve common goals as long as they are not seen doing so officially, according to Martin Lipton, co-founder of New York law firm Wachtell, Lipton, Rosen & Katz in a June 2 post in Harvard Law School's Forum on corporate governance and financial regulation.
"Many major activist attacks involve a network of activist investors (known as 'wolf packs'), which supports the lead activist hedge fund, but attempts to avoid the disclosure and other laws and regulations that would hinder or prevent the attack if they were, or were deemed to be, a 'group' that is acting in concert."
Service issues
LPL declined to comment on its relationship and interactions with shareholders citing company policy. Calls placed to Marcato and FPR went unreturned. SPO declined to comment.
But the Boston-, San Diego- and Charlotte, N.C.-based firm has been active in recent months in addressing its own problems. Many of LPL Financial's advisors have complained that the post-IPO broker-dealer was focused on growing too fast to the detriment of service quality. See: In WSJ article, Mark Casady issues a series of mea culpas and positions LPL as a turnaround story
Service issues wouldn't typically attract activist hedge fund wolves but its effluent, poor stock performance, is like pheromones wafting into the tundra atmosphere. LPL's stock performance has trailed the S&P 500's since its November 2010 IPO. The S&P 500 has gained 74.7% compared to LPL's 21.3% gain, according to Morningstar Inc..
The stock has similarly underperformed indexes of mid-cap stocks and the financial services sector. See: LPL Financial shares hit rough patch on $18-million surprise as RIAs now represent the vast majority of the firm's business development.
Time and space continuum
There is certainly circumstantial evidence of predatory coordination by SPO, Marcato and FPR, even if no words are known to have been exchanged between their principals.
SEC filings show that Marcato began to amass its position in LPL stock on Monday, Aug.17. FPR Partners and SPO Partners filed quarterly reports detailing increased positions in LPL stock on Aug. 13 and Aug. 14, respectively.
And all three are San Francisco-based (we count SPO managing director John Scully's Mill Valley office four miles north of the Golden Gate Bridge in that "San Francisco" category.)
Hellman & Friedman, LPL's former private-equity investor, is also San Francisco-based and former H&F employees are partners at SPO and FPR. See: Why exactly private equity firms are dumping money into IBDs at a time when many are going bust.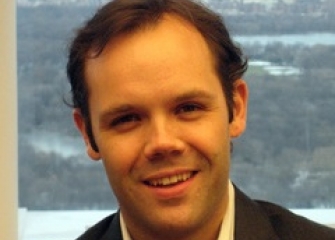 Marcato's Richard 'Mick' McGuire has called
loudly and publicly for changes at
many of his firm's largest holdings.

It's not surprising that San Francisco hedge funds are hungrily eyeing LPL given the amount of "local knowledge" about the broker-dealer in the area, says Jeff Spears, founder of $2.5 billion RIA support firm Sanctuary Wealth Services LLC.
"It doesn't seem too far-fetched or coincidental," he says, that Marcato, SPO, and FPR would all pile into LPL's shares.
LPL Financial reports its third-quarter earnings Thursday and host a conference call at 8 a.m.
Marcato Capital Management's took a much publicized, 6.3% stake in LPL last month. Marcato manages $3.8 billion, and its announced position of 6,046,825 shares of LPL was valued at roughly $250 million. See: Weighed down by nonstop fines, LPL finally buys ounce of prevention by putting ex-FINRA veterans on its payroll.
Marcato was founded in October 2010 by Richard "Mick" McGuire, 39, a former partner of well-known activist investor Bill Ackman at Pershing Square Capital Management LP in New York. Thus far, McGuire has proven to be a chip off his mentor's meddling block — loudly and publicly calling for changes at many of his largest holdings.
Among other crusades, McGuire has called for InterContinental Hotel Group to merge, Lear Corporation to split, and BNY Mellon to fire its executive team.
Marcato officially coordinated with New York-based Oskie Capital Management LLC, in its campaign against Lear Corp. and joined a non-coordinated hedge fund "wolf pack" with Trian Partners LP and Third Point LLC to take on auction house Sotheby's in 2013. The three hedge fund companies owned between 15% and 20% of Sotheby's stock during the campaign and eventually convinced Sotheby's to reorganize sections of its business and to return $450 million to shareholders through a special dividend and share buybacks.
Stealth moves
While they have more demure reputations, the other large, Bay Area hedge funds jumping into LPL have also made activist moves in the past.
SPO Partners is a $9.3 billion AUM hedge fund firm managed by co-founder John Scully. On Dec. 22, 2014 the firm disclosed — in a filing that went unnoticed by the press — that it owned 5.5 million shares of LPL, or 5.6% of the company. SPO has since increased its position significantly.
In the first quarter of 2015, the firm bought 340,000 more shares of LPL. And in the second quarter of 2015, SEC filings show SPO bought 2.9 million more shares. SPO currently owns 8,774,800 shares, or about 9.2% of LPL's 95,262,247 outstanding shares.
This stake consolidates over 2,000 shares held in a trust by current SPO partner, Saloni Multani. She was a director at Hellman & Friedman between 2006 and 2012.
Scully started SPO in 1991 after managing money privately for 20 years. The Bass family of Fort Worth, Texas and billionaire Richard Rainwater were among his early clients. The firm is frequently listed as an activist hedge fund, although its campaigns have often taken place outside the spotlight. At the beginning of 2015, SPO took an activist 11.9% stake in North Dakota oil producer Oasis Petroleum. A month later Bloomberg reported the company was considering an IPO for its water disposal unit.
Advent investor
Despite managing a portfolio that has traditionally been heavy on oil, timber, and John Malone-affiliated companies, Scully does have experience with the RIA industry.
Scully was a long-time investor in San Francisco-based Advent Software and was chairman of the company's board of directors from December 2003 until September 2013, at which time Scully sold his entire 15.7 million-share stake in Advent — 31% of the firm — for $400 million. See: Reed Colley steps down from executive-level duties after selling Black Diamond
San Francisco and Fort Worth-based private-equity giant Texas Pacific Group bought half his position. See: After 'anxiety' rises, Advent Software calls off plans to seek a buyer
SPO also owns a sizable chunk of local discount brokerage, Charles Schwab & Co. SPO's 26.2-million shares of Schwab stock translate to a 2% ownership stake in the company. See: Ex-KKR capitalists reach the RIA gate by taking a $30-million stake in United Capital.
Diminishing time horizon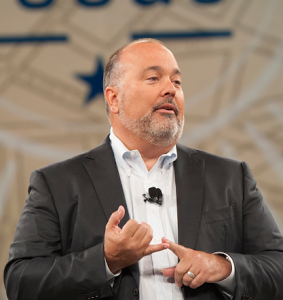 LPL chief Mark Casady can take
some comfort that the activist funds
have not yet officially coordinated their
efforts in buying up 25.65% of
LPL's common stock.
While Marcato and SPO Partners are newcomers to the stock, FPR Partners, a $3.9 billion-AUM hedge fund run by managing directors Bob Peck and Andy Raab, has owned shares in LPL for a relatively long time. According to SEC filings, FPR owned 4.96 million shares of the broker-dealer at least as early as the first quarter of 2012. FPR increased this stake to 7.7 million shares by the end of 2012, where the stake fluctuated for two years. See: LPL loses a mega-client — but not to a competitor.
At the end of 2014, around the same time SPO bought its 5.6% stake, FPR began to buy consistently again. It purchased about 330,000 shares in the fourth quarter of 2014, 1.4 million shares in the first quarter of 2015, and another 80,000 shares in the second quarter of 2015.
FPR currently owns 9,613,076 shares of LPL — about 10.1% of outstanding shares.
On its website, FPR says it "invests with a 3 to 5 year time horizon and invests in stocks as if it were buying entire companies," suggesting FPR might not expect to hold LPL stock for much longer. See: Why the PE that helped take LPL public now controls Edelman Financial and plans to invest more heavily.
Common interests
FPR Partner's form ADV brochure suggests the fund doesn't take positions passively. The company says it invests in stocks that are intrinsically undervalued before "constructively engaging the management teams of such companies to assist them in identifying and increasing shareholder value."
Only occasionally have these discussions broken out into the public realm. In 2012, FPR successfully pushed Sealy Corp. to merge with competitor Tempur-Pedic.
FPR and SPO have loosely overlapping investments. FPR owns long-time stakes in Liberty Interactive and Liberty Media, while SPO owns Liberty Global. FPR also owned a 6.7 million-share stake in Charles Schwab before winding it down in the second half of 2013.
Hottest trade in town
Other, smaller investment managers in the Bay Area have also piled into the LPL trade.
Fairview Capital Investment Management, an RIA headquartered 30 minutes north of San Francisco in Greenbrae, has owned LPL since the middle of 2011, but has also increased its stake recently. The company purchased almost a million shares in the past year and currently owns about 3.6% of LPL.
$1.2 billion AUM San Francisco-based hedge fund firm Dragoneer Investment Group bought a 614,823 share stake in the second quarter of 2015. It may be following SPO Partner's lead into LPL Financial. Dragoneer owns a stake in SPO's largest position, Equinix, and SEC filings show the firm jumped into, and then quickly out of, SPO's activist campaign against Oasis Petroleum in the first quarter of 2015.
At $400 million of AUM, San Francisco-based HMI Capital has also been building a stake in LPL since the end of 2013. As of June 30, the firm had a massive 25% of its portfolio invested in LPL. HMI Capital owns 1.47% of the company.
Messages left at these three funds asking about the geographic coincidence — and any explanation — have not been returned.
Two other Bay Area funds with even smaller positions took calls but declined to explain their LPL stakes. Crescent Park Management L.P., a $450 million hedge fund firm based in East Palo Alto, has purchased a 585,000 stake over the last three quarters. An employee at the firm said it was "interesting" that so many San Francisco hedge funds had all purchased LPL shares but declined to comment any further on Crescent's positions and strategy.
Finally, Watershed Asset Management, LLC, a $1.2 billion hedge fund firm based in San Francisco, bought a new 143,304 share stake in LPL in the second quarter of 2015, the most recent for quarter for which filings are available. Meridee Moore, founder of Watershed, said she could not comment on her fund's positions.
Together, these eight funds own 31.5% of LPL.
LPL's last deal
San Francisco-based Hellman & Friedman partnered with San Francisco and Fort Worth-based Texas Pacific Group (TPG) to 30% stakes in LPL Financial in October 2005. Founders and LPL employees retained the other 40% of the company in a deal that valued the company at $2.5 billion. The private-equity firms brought LPL to the public market in November 2010, although neither sold shares in the offering. See: What to make of LPL nearing a successful — but scaled back — IPO.
Hellman & Friedman distributed all of its shares of LPL stock to partners in 2013. See: As LPL Financial braces for a share sell-off and loss of two directors, a Citi analyst says it'll be good
TPG trimmed its own stake at the time but remains the companies largest shareholder. The private-equity firm owns 12,887,109 shares, or 13.4% of the company.
---
Related Moves
August 19, 2020 – 2:18 AM
---
October 5, 2018 – 7:40 PM
---
---
Mentioned in this article:
---
---
---