Walt Bettinger: We saw new enrollments spike as the market fell.
Brooke's Note: As Schwab has grown to a size equal to or greater than the Wall Street rivals it once sought to vanquish, some observers believe that it has become too much like those rivals. But when Schwab jumped into the robo game it did so with some of the old 1980s-'90s Chuck gusto. The risk appears to be paying off. In the growth of this enterprise, we see success beyond what might have been expected and a grabbing of the mantle of leadership, both psychologically and in terms of assets. Better yet, it kills two birds: retail and institutional. Schwab employees packing their bags for IMPACT in Boston, Nov. 10 to Nov. 13, will go equipped with something to talk about and something RIAs may enjoy hearing.
Charles Schwab & Co. has a runaway robo with RIAs as its purported accomplices.
The San Francisco-based brokerage firm's assets are fast nearing $5 billion, Walt Bettinger, the company's CEO, announced during today's fall interim update webcast to analysts.
This $5-billion amount is an update of Schwab's financial report dated Sept. 30 that marks those assets at $4 billion — a leap that Bettinger partially attributes to an explosion of asset-gathering that can be dated to August when stocks tanked. See: Schwab's robo for RIAs is set to launch in next 10 days, to delight of online forerunners.
The scenario only gets rosier when you consider that about 8% of the 7,000 RIAs served by the firm's RIA custody unit, Schwab Advisor Services, have signed on as de facto distributors. Nearly 500 RIAs have signed up for the institutional version of the robo, though Bettinger did not say whether these RIAs had gathered assets. See: Citing Edward Jones as a cautionary tale, Cerulli alerts 'eRIAs' — i.e. robos — that they need to be world-beaters just to survive.
'Better' by comparison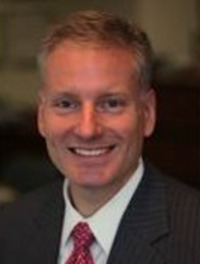 Independent robo-advisor Betterment Inc. maintains that it has benefited from the Schwab robo-launch because it unfroze the market.
"Our institutional product has over 200 firms on the platform," says Betterment spokesman Joe Ziemer writes in an email. "Many of them signed up with Betterment after waiting to see Schwab's offering,"
But independent players like Betterment and Palo Alto, Calif.-based Wealthfront will likely suffer a net loss from big players like Schwab and Vanguard Group gaining traction in the automated advice sector (though Vanguard arguably isn't all that automated. ), according to Peter Nesvold, managing director of Silver Lane Advisors, whose New York M&A firm is released a 20-page study on this topic.
"If industry behemoths such as Schwab and Vanguard continue to embrace the concept of automated financial advice, the running start that the independent robo-advisors had will all but disappear," he says. "The independents will have to pour ever more money into marketing and live advisors to counter the industry giants, which in turn will push out the AUM break-even point even further for the startups."
Equally attractive
The biggest obstacle for Schwab thus far has been its inability to attract assets — but that, too, is starting to change for the better, according to Bettinger.
"About one-third of the new asset flows are coming from new investors," he says. "The majority are from self-directed investors. It's our belief that digital advisory is not age-based. It's not more attractive to millennials. We see enrollment from all age brackets …. Schwab Intelligent Portfolios is intended to be attractive to formally self-directed investors and it is working."
The majority of clients joining the robo hail from self-directed accounts from Schwab, Bettinger conceded. But when asked about the profits, he said his company makes more money from the clients if their assets are in the robo.
"The net present value of revenue stream is significantly better in Schwab Intelligent Portfolios than it is where the assets are sitting today."
It's true that having the assets on the robo are much more attractive for the firm, says Will Trout, an analyst with Celent. "I think the $5 billion dollar AUM number speaks to the intrinsic appeal of these platforms. Even if some of it comes from (paying) managed accounts, who cares? The clients who've come over might have been at risk anyway. More importantly, growth of Schwab Intelligent Portfolios' assets speaks to Schwab's strategic goal: building a robust robo platform with assets, scope and reach unparalleled in the industry."
It is also encouraging fellow custodians to show they are making moves in this direction
LPL told RIAs at an event in Miami on Tuesday that they are willing to commit to a date for launch after refusing to do so three months ago, according t an InvestmentNews article published today.
The full, post-pilot version of LPL's robo will be available to advisors before its annual conference in July. The third-party provider of the technology is still under wraps.
Sounds familiar
What Bettinger did not do during the call was to speak pejoratively about automation by calling it a "tool" as he did with vehemence the last time he spoke to Wall Street analysts — suggesting the new threshold of assets and advisors may have caught him by surprise, too. See: In a six-month-mark reality check, Walt Bettinger recasts Schwab's retail robo-advice as a 'tool' — but a handy one.
Still, Bettinger may have been on the mark with his original remarks if history is a guide, according to Nesvold.
"We've seen this movie before," he says. "This is precisely what happened in the mid-1990s with the advent of online banking. Internet-only banks like NetBank and TeleBank were the innovators, the disrupters. But they all failed or sold out once the traditional brick-and-mortar giants — the BofA's of the world — threw around their weight. Just like Schwab is doing versus the robo-advisors, once BofA ramped up its online banking platform, it was adding more accounts every 90 days than the independents did in five years. It's a one-sided fight."
---
---
Mentioned in this article:
---
---
---
Stephen Winks
October 28, 2015 — 9:27 PM
The opposition of brokerage firms to embrace electronic means to advance excellence in advisory services is self defeating. Schwab has found it is in their enlightened best interest and that of its RIA user base to embrace innovation and the marketplace agrees. A good shopper asks what am I getting in return for the fees, commissions and administration cost I am incurring. The extraordinary range of investment and administrative values which are addressed and managed electronically in "robo advice" greatly exceed the capabilities of brokers at a far lower cost. The brokerage industry might want to reconsider the acknowledgement and support of advisory services and the professional standing of the broker, who is not allowed (by compliance protocol) to render advice. It is indisputable the brokerage lobby has denied the "retail investor" the same consumer protections accorded to all other investors.
Schwab is out executing the "retail" brokerage business, market share will follow..
SCW
Stephen Winks