Gary Zimmerman tests out his MaxMyInterest pitch on Bob Veres.
Brooke's Note: Beware working on the business and advertising side at RIABiz. The managers of the lean organization will think nothing of putting you to work as a conference writer. And if that's not bad enough, they'll make you drive to the conference and hold you to journalistic standards. Case in point is Graham Thomas motoring three-and-a-half hours to Indianapolis from Chicago and cranking out this article, on deadline and to specs — and that means finding news. The truth is that Graham has more energy (have you met him?) and writing credentials (Kenyon College) than some journos. The RIABiz staff may be disrespectful of job descriptions but it can respect somebody going the extra mile for us and all the readers who didn't make it to Indy. Thank you, Graham.
With all the banks, online banks, mortgage companies, reverse mortgage companies and money market providers out there, you'd hardly think there'd be a way a newcomer could enter the market to help clients earn 80 or 90 basis points more than the Harry Homeowner next door.
But the financial advisors buzzing around one booth at the JW Marriott in Indianapolis at the NAPFA Fall Conference last week might make you investigate the notion further.
I heard about MaxMyInterest.com while hanging out at the water cooler (no, really) in the exhibit hall. Mary Malgoire, one of the founders of NAPFA, pointed to the booth and said, "you absolutely need to go see them!"
"Them" turned out to be Gary Zimmerman, founder and CEO of New York-based MaxMyInterest.com, and his booth was so crowded I could hardly shoulder my way through the throng to get to him. Zimmerman was using the NAPFA event as a testing ground to try his spiel on advisors and, indeed, Zimmerman mass-produced elevator pitches seemed to be hitting their mark.
Zimmerman is working to perfect a way for advisors to ship cash to online banks like Ally Bank and ING Direct that pay rates of around 100 basis points on deposits versus the paltry five or six paid by brick-and-mortar banks. See: As mutual fund wholesaler economics get squeezed, mutual fund CMOs find best new friend — online advertising.
To the max
The product automatically shops for the best rate and makes sure not to exceed the $250,000 FDIC limit in any one account. It also has a common application for unlimited banks and spits out all the bank 1099s on a single PDF at tax time. See: Wealthfront's high-net-worth cat leaps out of the bag — keeping it one robo 'pivot' ahead of Schwab.
One pitch recipient, Advisor Warren Ward of Warren Ward Associates in Columbus, Ind., stated "As a fiduciary, now that I am aware of Max, I can't not use it for my clients."
Zimmerman pointed out that I was not the only beneficiary of Malgoire's enthusiasm. The MaxMyInterest booth had attracted only middling interest from attendees until Magloire, who is also the founder of Bethesda, Md.-based The Family Firm, grabbed a stack of MaxMyInterest brochures and ran around putting them into the hands of advisors. In fact, when she ran out of brochures, she came back for more. Then the crush was on. See: TD throws its first client-best-interest summit, a micro-event, by 'candlelight' in Palm Beach and ideas rise from the RIA deeps.
Three times more
Over the years, Chicago-based NAPFA members have earned the reputation as being fee-only zealots, bent on destroying the commission-based world with a ferocious fervor that strikes terror into every UIT (unit investment trust) wholesaler. See: The SEC needs to clean up its semantics before accusing RIAs of inflating AUM.
Attending the 2015 conference of the National Association of Personal Financial Advisors — there were 455 attendees and 60 exhibitors — I found that sense of purpose to be alive and well, but the nuances between practices to be extremely varied.
Geoffrey Brown, CEO of NAPFA, cited the most current membership number at 2,522 — he said it had tripled in size since 2002 — compared to more 21,000 members of its larger sister organization, Denver-based Financial Planning Association. See: Why it's not OK that NAPFA and FPA agree with FSI about relaxed accountability for holders of IRAs.
Despite the 900 to 1,000 overlapping advisors, the FPA Coalition (including the CFP Board) does not necessarily move in lockstep with NAPFA, especially when commissions enter the discussion. NAPFA members, due to the more homogeneous nature of their practices and philosophies, will have far less affected when the DOL's fiduciary rule inevitable becomes law next year. See: Two advisors debate the financial viability of serving as a fiduciary to small accounts amid DOL's new rules.
A great advantage to being a NAPFA member is the referral network. With over a million page views and 250,000 advisor searches, the NAPFA website is clearly a strong destination for advisor discovery and potentially lucrative reoccurring opportunities.
In addition, NAPFA has been aggressively wooing advisors to join their new Engage online community, a kind of technology study group on steroids. Advisor Tom Orecchio of Modera Wealth Management LLC, headquartered in Westwood, N.J., spoke effusively about his study group being "the best decision I ever made in this business," adding, "I cannot put a price on the value of information I received."
But while the community is strong, it is still difficult to find new advisors to add to its number.
"Many advisors we talk to about joining our firm don't know what fee-only is, but clients get it," Orecchio told me. When pressed to describe the differences between FPA, CFP and NAPFA, he was refreshingly blunt in saying "Advisors are all conflicted to some degree; we are just less so." See: Opinion: Why NAPFA's CFP-only approach is a slap in the face of many financial advisors.
Retirement homilies
Speaker highlights included Susan Zimmerman with her talk on therapeutic communication for financial conversations. Her creation of "eight money personalities" is drawn from her 27-year advisor career. Dr. Elizabeth Dunn, author of "The Science of Smarter Spending," also received high marks for her presentation. She stated that material things don't make people happier, but experiences do, in large part because they are social and help connect us to other people. See: In what may be a first, an RIA brings on a psychologist as a financial planner.
Vanguard Group's Nathan Zahn directed perhaps the best-attended event on "Guiding Your Clients Through a Successful Retirement." Many memorable quotes were filtered into this very informative session, including: "There is no right retirement strategy, but there are plenty of wrong ones," "You don't meet anyone alive who hates their annuity" and "You can't eat Total Return." See: Why I respectfully reject the harsh take on unconstrained bond funds expressed by Google and LPL co-authors.
Succeeding at succession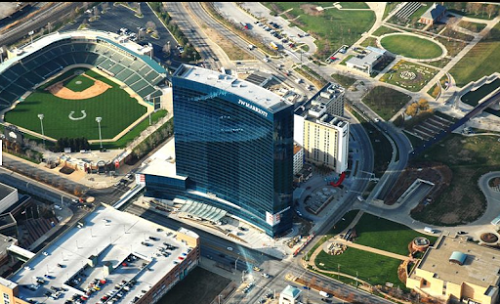 Ubiquitous conference personality Michael Kitces of Kitces.com and partner in Pinnacle Advisory Group Inc. moderated a panel on the North American Securities Administrators Association (NASAA) featuring Patricia Struck, securities administrator of the Wisconsin Dept. of Financial Institutions; Robert Stirling of National Regulatory Service; and John Hill of Pinnacle Wealth Advisors discussing what the states will require moving forward on both continuity and succession plans. See: Can advisors keep their dirty compliance laundry in the closet thanks to lack of NASAA, SEC and FINRA coordination?.
You can find guidance at NASAA.org, but essentially advisors need to have written procedures for recovery of records, communications to third parties (clients, custodians, etc.), office displacement resolution, and explicit assignments of duties.
Commissioner Struck invited advisors to reach out more proactively to their state regulators to influence rulemaking in their own state.
"Dying with our boots on" seems to be the prevailing succession plan for "maybe 80%" of the 15,000 sole practitioners, estimated Hill. This lack of succession planning might help to explain the creation of the organizations like XY Planning Network. See: How exactly I started a specialized RIA for under $10,000)
Ultimately, the change the new rules will bring could create a mindset change for existing advisors, and provide great opportunity for next-gen paths to ownership. See: Investor Karl interviews Mark Tibergien — guru, author, chief — who tells why solo practices are far from extinct.
Depression, then drinks
Exhibitors were treated to a truly depressing economic report from Dr. Martin Regalia, senior vice president for economic and tax policy and chief economist at the United States Chamber of Commerce.
The gist: the economy is not growing the way it should and this can be attributed to the following headwinds: budget deficits high and going up, nothing pending on entitlement reform, flat real wage growth and slowing job growth, flat business investment in equipment, and real GDP slowest in 80 years, among a seemingly endless list of other bummer statistics. Dr. Regalia is clearly not a fan of the current administration.
Thankfully, this presentation was followed by cocktail hour.
Electric Oranj
In the exhibit hall, I spied the usual suspects like Vanguard (both their annuity and advisor services), T. Rowe Price and Westcore Funds, along with more alternative opportunities like Franklin Square, Haevener Funds and SQN.
But NAPFA brings out many exhibitors not seen in other environments like Ryan Insurance Strategy Consultants, Low Load Life Insurance Services Inc. and Wells Fargo mortgage services. Also well represented was the real estate sector with companies like Avesta of Tampa, Fla. and 2GR Equity LLC of Grapevine, Texas (all the good real estate deals are apparently in Florida and Texas.)
The award for best conference swag goes to Oranj (a repeat winner!) for their electric orange sneakers. See: Greg Friedman channels his inner Marc Benioff and Junxure shows off its sky-high future before a crowd of $1B RIAs and RIA digerati in Vegas.
MaxMyInterest.com's Zimmerman noted that this was the company's first advisor conference and he wished they had brought a video camera to record the good things they kept hearing.
The final-night party gave the opportunity for conference attendee's and exhibitors to let their hair down. The pasta and food bars were surprisingly tasty. A dancing couple that had clearly put in some practice for the event stole the show while rallying other attendees to participate in such favorites as "The Hustle" and the "Electric Slide."
These heroes of the dance floor should look to a second career as cruise ship directors when they finally execute their succession plan.
---
Related Moves
---
December 4, 2020 – 2:56 AM
---
---
Mentioned in this article:
---
---
---
Mike Wilson
October 27, 2015 — 6:08 PM
Great Write-Up Graham!
By the way, as a fellow Kenyon Alum—-I am pretty sure that Water-Cooler = Bar…Not Judging—-Just Sayin…
:-)