Fidelity seemed to divert from bottom-up growth ethic in putting Pyramis in a secluded, palatial habitat that looks more like PIMCO's.
Brooke's Note: Even after living with this story for a few days as Lisa wrote it and I edited, I did not come away with a sure sense of why Pyramis failed to succeed as a premium Fidelity brand. Jim Lowell comments that many prospective clients still don't know the brand 10 years after it was dreamed up. I think that's an observation to build a theory of brand demise upon. Fidelity just never went all in on marketing the brand. But it also never quite gave the brand its independence to find its own way. There were still Fidelity bond managers, Fidelity overseers and even a touch of the Fidelity logo's pyramid in the brand name. Its removal to Smithfield, R.I. was a little like if the Red Sox tried putting their premium brand in Pawtucket. F. Scott Fitzgerald might even have been tempted to weigh in on this one, an expert on people who sit at the cusp of the future but who secretly pine for the past. Institutional assets are a dying category and retail assets are the future, a future where Fidelity is positioned as well as almost any big company. But those dignified, if dusty, institutional assets hold out promise like the tones of a band playing late at night from across the bay. "So we beat on, boats against the current, borne back ceaselessly into the past."
In a move that smacked of General Motors founding the Saturn car company in an effort to insulate itself from its own retail culture and retail brand, Fidelity Investments founded Pyramis in 2005.
The dreamers-up of this idea were none other than Fidelity's Ned Johnson and Robert Reynolds. Not only did this top brass take the unusual Fidelity step of inventing a new amalgam brand, they also placed the Pyramis unit in a newfangled open-floor-concept building in Rhode Island — all the better to keep portfolio managers from being associated with — or infected by — retail-think at the Boston headquarters. (Recall that GM put Saturn factories in places like Tennessee with wood floors on springs to reduce stress on employee joints.)
In a sense, the Pyramis concept was a no-brainer. Fidelity, after all, administered hundreds of billions in institutional assets as the market's lead 401(k) recordkeeper. Though Fidelity had succeeded, over the course of decades, in amassing $100 billion or so in its institutional asset manager, it wasn't keeping pace with rivals like BlackRock and PIMCO in terms of institutional asset growth. See: What's a Pyramis? Fidelity poached a top Columbia funds exec so you won't ask that question.
Alas, the feedback from big investors was that institutional investing wasn't as institutional as it should have been. The success of its mutual funds, namely Magellan, were associated less with buttoned-down processes than the sorcery of Peter Lynch and other investment magicians in-house. Hence the Fidelity brand — catnip to retail dreamers — was hard to sell to investment committees who chose managers in ERISA-like realms.
Dashed hopes
The new unit's brand name optimistically referenced Fidelity's pyramid logo. Fixed-income investments continued to be invested at Fidelity. Fancy new managers from institutional houses were recruited by the dozens while other Fidelity staff simply reverse-commuted to Smithfield, R.I.
Voila, Pyramis!
But almost from the start, there were signs that this unit's destiny was star-crossed. Though assets at Pyramis grew from 2005 to 2007 to around $160 billion, perhaps largely by converting its most loyal 401(k) clients from Fidelity mutual funds to commingled Pyramis funds, asset totals began to reverse course in 2008.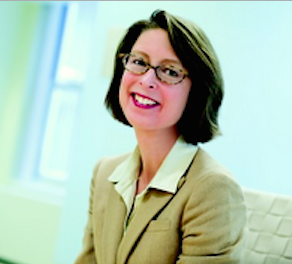 Abby Johnson is aiming to put
Fidelity name front and center and
to build a more sophisticated product.

By Dec. 31, 2011, Pyramis managed $165 billion in assets but that was with $50 billion in Canadian mutual funds tossed in. With those retail assets subtracted back out, Pyramis had roughly $115 billion in AUM, according to a March 2012 Pensions & Investments article.
Based on comments made to Institutional Investor by Fidelity's Rodger Lawson in 2008, this kind of growth doesn't come within several hundred billion of what Fidelity aspired to.
"Over the next four years, we expect to see assets rise to two or three times the current level. We expect to see Pyramis grow faster than the rest of the company," Lawson told Institutional Investor magazine.
Executive decision
Today, the assets of Pyramis stand at about $220 billion, but its brand, thanks to a strategic capitulation by Fidelity CEO Abigail Johnson, will be relegated to the equivalent of the used car lots in which Saturn Astra hatchbacks now reside.
Johnson is known for keeping emotion out of her decisions and that trait is in evidence in this action.
"Abigail is a new leader this is how she speaks — with her actions. It's all about Fidelity and not about her," says Jim Lowell, editor and chief of the Fidelity Investor newsletter. See: Abby Johnson wins RIA respect by articulating her bold vision for Fidelity's future at the company's Executive Forum.
Deletion of the brand is a sure sign of contrition and humility, according to Lowell.
"I think if they had tremendous success it would still exist today. This reflects their desire to rebrand a certain silo within Fidelity that [strives to be] more sophisticated rather than just buying a no-load fund."
'Growth, pure and simple'
The new division, Fidelity Institutional Asset Management, will include commingled pools and separate accounts across asset classes to institutional investors such as defined benefit plans and endowments.
Still, Pyramis's assets won't represent the lion's share of its new divisional home. It is being merged with Fidelity Financial Advisor Solutions, another unit that has struggled by dint of not having quite the right product fit for its market. It assets were $385 billion in 2011 when Scott Couto was put in charge but appear to have declined since. See: Fidelity Financial Advisor Solutions is hatched and Scott Couto will head it.
The assets of the new Fidelity Institutional Asset Management entity totaled $540 billion as of Sept. 30. If the $220 billion of Pyramis assets are subtracted, that leaves $320 billion.
"The new Fidelity Institutional Asset Management organization combines assets from Pyramis and Fidelity Financial Advisor Solutions. There is no apples to apples comparison for assets because this is a new entity," Fidelity spokesman Jeff Cathie says.
"This is a growth strategy, pure and simple. It's about evolving how we do business to meet the evolving needs of our clients. We are taking two strong businesses in Pyramis and Fidelity Financial Advisor Solutions, and combining them, along with the consultant relations team in our professional services group, to create an even stronger business that is best positioned to meet the evolving needs of our clients, and not just for today, but best positioned to meet their needs five, 10, 20 years from now," he writes in an email.
Abigail's way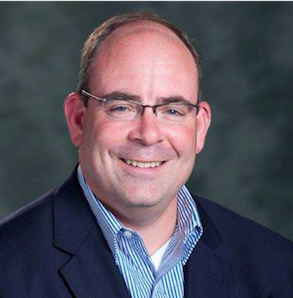 Scott Couto, formerly in charge of
Fidelity Financial Advisor Solutions is now
head of distribution for the new,
merged entity.
In retrospect, going with a non-Fidelity brand in marketing to Fidelity's natural market — Fidelity clients — the Boston-based giant may have faked itself out, according to Lowell. This restructuring may remedy some of that problem, he adds.
"The other problem Pyramis was facing is defined contribution participants didn't even know that Pyramis was part of Fidelity and they wouldn't roll it over to Pyramis. So, you spend 10 years turning potential institutional clients into someone else's retail clients and this definitely reroutes that."
The irony is that Abby Johnson may be showing greater faith in her company brand than her father did.
"It really brands Fidelity into the institutional game," Lowell says. "Abigail Johnson thinks that Fidelity's brand is smarter than anyone else in the financial services industry and she's going to bank on it. This is a true reflection of how Abigail thinks about the business and believes in restructuring the business." See: How Abby Johnson won the hearts of mega-RIA clients in advance of taking the CEO spot at Fidelity Investments.
The new, consolidated division will retain the Pyramis leadership team. Jeffrey Lagarce, a 15-year Fidelity veteran and, most recently president of Pyramis Global Advisors, has been named president of Fidelity Institutional Asset Management. Lagarce will report to Gerard McGraw, president of Fidelity Institutional. Couto, who was most recently president of Fidelity Financial Advisor Solutions, has been named head of distribution.
Keeping up with clients
If done right, Fidelity could reap major rewards with this move, Lowell says.
"The gold mine is when all individual clients, and RIAs who work with individual clients, start to retire and want to hold all of their assets with Fidelity and they want something that can solve all of their needs. It's not just growth and this will clearly be sophisticated for income needs," Lowell says. See: Why a disconnect between reporting software and advisors to UHNW assets persists — and what makes the problem so thorny.
Making a switch from a firm aimed at building up assets to one geared better toward risk management and distribution of funds to retirees could open green pastures for Fidelity. Cathie says his firm can provide clients, including DC and benefits administration, "a more coordinated, yet dedicated service experience. Since Pyramis was established in 2005, a lot has changed in the financial services sector, including the product and service needs of institutional clients. We recognize the evolution of the marketplace and are realigning the business to ensure we are best positioned to meet the needs of our clients," he writes in an email. See: Viewing RIAs in a new light, Fidelity Institutional shifts from a top-down to a bottom-up emphasis to serve them.
"Increasingly, they are looking for access to more complex, sophisticated investment products and solutions that can be customized to help them meet very distinct outcomes. By bringing together the institutional resources and expertise from across Fidelity into a single, unified business dedicated to this marketplace, we will be able to more effectively leverage the depth, breadth and scale of Fidelity's institutional investment management capabilities to deliver products and solutions that meet our clients' growing needs."
Evolution
Indeed, as Fidelity made a lunge for institutional assets, those assets have increasingly been shifted over to the retail side, according to a recent Cerulli study showing that retail assets have far surpassed their cousins on the institutional side.
"The creation of Fidelity Institutional Asset Management is an evolution," Cathie says in the email. "We have been successfully serving the institutional marketplace for years."
But the brand has devolved back to Fidelity and the success has been muted by stagnant asset growth. But the Pyramis assets live on and nobody will penalize Ned Johnson by making him drive a Saturn.
---
---
---