Mike Durbin: It's an unbundling. That's exactly what it is.
Brooke's Note: The RIA custody business is an oligopoly that resists change mightily. But it needs, somehow, to change in order to avoid being marginalized. What to do? One good thing, in light of how the custody business is becoming so technology-centric, would be to take your former head of RIA custody and give him an internship as CEO of a fast-rising RIA software company thereby immersing him in a new process, mindset and culture. Fidelity seems to have stumbled on that very approach as Mike Durbin reaches the two-month mark as temporary eMoney CEO. You can see the effect that the software company and custody executive are having on each other.
In his first big act as interim CEO of eMoney Advisor, Mike Durbin did the unthinkable by handing the keys to the kingdom to the market leader and his new firm's biggest competitor.
With the deal signed, MoneyGuidePro, which controls more than 25% of the financial planning software market, now has eMoney's gem, emX, in its arsenal, too.
Most in the industry say that the value of emX, which serves as a dashboard for clients, simply cannot be overstated in an era of SigFig Wealth Management and Mint.com when consumers have come to expect access to all-in-one-place functionality of freebie web apps when they log in to do business with their big, expensive advisor, according to Edwin Choi, founder of Capitect, a Los Angeles-based startup that is launching an RIA dashboard product because of the discrete need for one in the marketplace. See: How a software-flummoxed ex-Merrill Lynch private banker set up shop, invented his own dashboard and is selling it to top RIAs.
"Advisors accept that they can use different systems but from the client's perspective, that makes no sense to make a client log in with multiple vendors."
But it is notable that Powhatan, Va.-based MoneyGuidePro, too, has handed over a kingdom of its own to Conshohocken, Pa.-based eMoney, which also controls nearly a quarter of the market, and to eMoney's owner, Fidelity Investments, whose name is synonymous with thousands of advisors with goals-based — as opposed to cash-flow-based — planning that is the bread-and-butter approach of the mass of RIAs and IBD reps who work with the mass-affluent and high-net-worth clients on the lower end of that spectrum. See: Fidelity study reveals greater reliance on advisors to manage the college savings vs. nest egg vice grip.
The mutual capitulation of eMoney and MoneyGuidePro makes sense to Joel Bruckenstein, producer of the T3 conferences.
"It's a bit of a bold move for both companies but in the world we live in, there's a coopetition all over the place. Best case, it'll increase the market for both companies."
Vision made manifest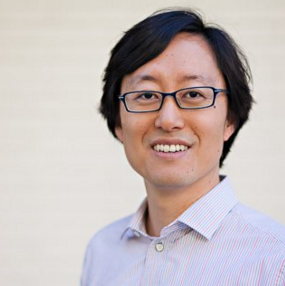 Edwin Choi: This is an another
amazing step.
The MoneyGuidePro-eMoney deal was announced at eMoney's Advisor Summit in Orlando, Fla. today and will be available to non-enterprise subscribers within the next few weeks.
Fidelity and eMoney will now be able to sell dashboard technology to those tens of thousands of advisors and Fidelity will take a big step forward in accomplishing its goal of creating the desktop standard for the industry. See: Pershing puts RIA custody on desktop of thousands of IBD reps.
"The energy to partner was quite equal," Durbin says.
"As the industry continues the race to commoditize asset management, our integration will further help move financial planning to the center of the client/advisor relationship," says Knull. Firms are recognizing they no longer have time to slowly increase the adoption of financial planning. If our joint efforts result in advisors being able to deliver a larger number of quality financial plans, then we will have succeeded in achieving our objective," he says.
Durbin puts it this way:
"It's a manifestation of a plan and the vision of [Fidelity's acquisition of] eMoney," he says. "It wants to be the platform to get advisors to innovate and be efficient."
Durbin needs to go this direction or go home, according to Bruckenstein.
"You've got to show people you're innovating," he says. Bruckenstein adds that Fidelity's chief rival seems due to show its RIAs that it plans an upping of its software game.
"I'm reserving judgement until I see them in Boston [at Schwab IMPACT 2015]," he says. "If I see nothing, I'd be a little concerned."
The unbundling
The deal has aspects that accomplish what industry advisors have hoped for — an unbundling of emX. See: Edmond Walters bolts from eMoney and Fidelity Investments scrambles to manage the jilt.
"It's an unbundling. That's exactly what it is," Durbin says. He declined to say whether this unbundling will become more formally delineated over time.
Choi, who graduated with high honors from the University of California, Berkeley with a BS in mechanical engineering and has worked at Merrill Lynch and Accenture. also founded Mariposa Capital Management LLC in 2009, an RIA Los Angeles. He says this deal's implications are such that it gets his full attention.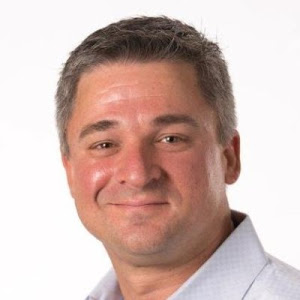 Kevin Krull: If our joint efforts
result in advisors being able to
deliver a larger number of quality
financial plans, then we will have
succeeded in achieving our objective.
"This is an another amazing step in that direction. It's surprising in one sense but it validates that the client-facing dashboard is important technology." See: The mission-critical task Abby Johnson has entrusted to Mike Durbin regarding Fidelity's RIAs and automation.
Durbin says that Fidelity integrating this emX technology more broadly into Fidelity's mother ship itself is proceeding apace and that he continues as head of that coalescing process.
"That has not been put on hold," he says.
Key man down
Still, for now, Durbin allows that his time and energy remains focused primarily on simply running eMoney on a day-to-day basis, an exigency that occurred after former eMoney CEO Edmond Walters unexpectedly left. The deal is now seven months old. Walters left at the end of August. See: Edmond Walters bolts from eMoney and Fidelity Investments scrambles to manage the jilt.
Durbin says the company is moving along but that the departure of a founder "should not be trivialized."
But Durbin's first public act as eMoney chief is not trivial either, Choi says.
"It provides a way for eMoney to capture more of the dashboard market and people who are using eMoney will continue to use eMoney." See: In a T3 teeming with deals, eMoney's Edmond Walters owned Dallas.
Durbin has put no timetable on how long he expects to remain CEO at eMoney but says most of his time is spent in the role. He added that Fidelity is taking all the steps you'd expect leading up to such a pivotal hire — but not in haste.
Durbin gets high marks for his juggling act thus far, according to Bruckenstein.
Anybody who jumped in like he did was taking on a lot," he says. "I don't think anyone could have done a better job."
---
---
Mentioned in this article:
---
---
---