Abby Salameh: When we hunger for realness, how can a technology solution deliver the touchy-feely sentiments that a human can?
Brooke's Note: Does the RIA world, like the political world, face an authenticity problem? It seems preposterous until you consider who is coming into the business and why. Wall Street people, Silicon Valley people, private-equity people, bankers and national concerns like Schwab are all doing their best to come into this business. Existing RIAs are feeling pressure to become more like these interlopers in order to compete. The change in business models and business plans is rampant and the word "authenticity" probably doesn't show up in a single one of their mission statements. It — realness — wasn't a problem before. It was the nonconformists, after all, who were attracted to the rough-and-tumble RIA arena. RIA pioneers couldn't help but be authentic. See: What is the value proposition of a financial advisor — and how is a budding RIA culture upping the ante?. So Abby Salameh's column could hardly be more timely. RIAs sell trusted advice but just as important is the authentic way in which advisors dispense it. As the world gets more cyber and sterile, the investor, like the voter, might go for what looks good on the whiteboards — but only if served with a large side helping of words that don't seem suffocatingly rehearsed.
A recent article in Salon, a popular and established online publication, diagnosed Hillary Clinton with a Taylor Swift problem, arguing that with her carefully constructed persona, privileges and financial resources, Hillary is less "authentic" than her biggest competitor, Bernie Sanders.
Whether you are following the presidential election debates or discussing financial advice, you can't escape finding some reference to authenticity. With the American people sick and tired of phoniness from the services they buy to the politicians they elect, the search for authenticity permeates the culture.
This seems to explain "The Donald" Trump's continued success in the GOP presidential sweepstakes. No matter gauche or lamentable his behavior, Trump is perceived to be true to himself and therefore authentic.
On the other end of the behavioral spectrum, a recent Washington Post-AMC News poll shows that American Catholics and non-Catholics alike have embraced the Pope's optimism, humility and his inclusive tone, making him a "real" person.
Robo reality
Can the same be said for the delivery of financial advice and the people that service this marketplace? After all, when we hunger for realness, how can a technology solution deliver the touchy-feely sentiments that a human can? See: Six ways that human advisors kick robo-advisor butt.
In the last couple of years, software-based, automated investment advisors have proliferated and they are growing rapidly. Firms such as Future Advisor, Rebalance IRA, Wealthfront, Betterment, Personal Capital, etc. now provide low-cost, high-quality alternatives to traditional investment models. See: Citing Edward Jones as a cautionary tale, Cerulli alerts 'eRIAs' — i.e. robos — that they need to be world-beaters just to survive.
LPL Financial, the broker-dealer we work with, is in the works to roll something out that will be a "disrupter" in the industry.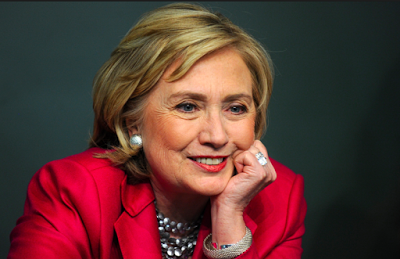 Hillary Clinton was recently diagnosed with
a 'Taylor Swift problem.'
But, is that what the American investor wants?
According to Financial Engines, only 23% of respondents to a recent survey who were interested in an online investment platform said they would prefer this approach to working with a human. And of those who said they were interested in the online advisory service, 68% said they would want it coupled with access to a human advisor. This would seem to indicate that clients want the personalization that only comes with a person. See: Schwab sings 'Blue' as it rolls out its robo — and phono — functions ahead of deadline, with minimums.
But what type of person?
We all know there are different types of advisors, just like there is more than one political party and more than one religion. Will one type of financial advisor be deemed more genuine than another in the fight for authenticity? Is there the perception that the wirehouse advisor is a "corporate soldier" and has also been manufactured — a la Hillary Clinton — by the training programs and the quotas of the wirehouse firm of which they are employed? See: A conversation between a wirehouse advisor and a senior citizen who seeks trust.
According to a recent article in The Wall Street Journal "wirehouse systems sometimes force advisors to shoehorn a client into a client experience that the client doesn't always want."
According to a study commissioned by Aite Group, Expanded Wealth Management Service for High Net Worth, wealthy individuals want a superior client experience, one that is unique to just them. And in another report by the same firm, independent advisors seem to be winning the race in the growth marathon — a 15% growth in client assets compared to a decrease of 1.3% in the wirehouses.
Authenticity checklist
But, can the reason be attributed to the authenticity of the advisor?
I asked a few of our local advisors' clients what it was that drew them to their advisor. Here is what I discovered: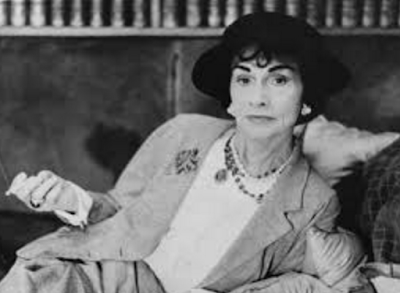 Coco Channel: Hard times arouse an
instinctive desire for authenticity.
Key prerequisite
While there is no hard-core evidence suggesting wirehouse advisors lack those qualities, bullets three and four can often be gray areas for investors that do not truly understand the differences in the delivery of financial advice.
And I might argue that the word "independent" means free from outside control; not depending on another's authority, which in my mind also means an advisor is free to be his or her authentic self.
In the end, I believe that the independent advisor will continue to gain market share for reasons including authenticity, being a fiduciary and having a conflict free way of delivering financial advice. And when markets are volatile, as they have been the last few months, it is comforting to know you have a live person on your side to walk you through the storm.
One of my icons, Coco Channel, once said, "Hard times arouse an instinctive desire for authenticity." I believe it's true.
Abby Salameh is chief marketing officer for Private Advisor Group LLC Morristown, N.J. Before that, she worked for Fusion Advisor Network. Abby has 20 years' experience working directly with independent advisors. Having started her career at Sanford C. Bernstein & Co. Inc. in 1992, Abby went on to help launch InvestmentNews for Crain Communications Inc. In 2002, she joined TD Ameritrade to head the marketing efforts for its institutional services. Abby has provided strategic and tactical marketing consulting for leading industry firms, including large broker-dealers and independent advisors.
---
Mentioned in this article:
Private Advisor Group
Specialized Breakaway Service, RIA-Friendly Broker-Dealer, RIA Serving Other RIAs
Top Executive: RJ Moore, Chief Executive Officer
---
---
---
John Steward
October 21, 2015 — 11:35 AM
I believe Robo-Adviser is a supporting software for regular basis problem if not intricate ones as meant for financial Advisor. Probably an Advisor can implement the Robo-adviser for their specific task which might be simple but time taking.
Its left to people to think whether they are going to compare both or simply think of Robo-Adviser as a tool that most financial advisor can use. More or less it can be compared with the Google's self driven car vs human driven cars, and we know both of them have their own set of limitations in certain areas; so best thing is to get advantages of both the world.
Learn more about Robo-Avisers from http://blog.nexright.com/api-management-finance/robo-advice/
Derek Bruton
October 22, 2015 — 4:09 PM
Well done, Abby. If an advisor can check each box in your Authenticity Checklist, then they've likely developed this little old thing called "Trust" with their clients. And, as we've learned in this industry, earning one's trust is the ultimate catalyst for winning new client relationships, and it is the glue that keeps those relationships together.