Michael Kim: There just aren't a great number of people out there who can take the consultative approach and actually work well with advisors.
Brooke's Note: What happens when $10 billion of AUM gets abdicated to the market? With the decision of Curian Capital to take exactly that course of action, we get to see. But what may be more interesting is not what happens to the financial assets, but to the human ones — especially in a tight labor market. Making money is a sign of the health of a company but so is hiring. AssetMark, now with $27 billion-plus, seems ever eager to get manpower. On a somewhat parallel note, I see in a Monday release that Dynasty Financial Partners is grabbing up human capital — in its case from the embattled Cantor Fitzgerald roll-up. Stan Gregor, formerly its chief, will now lead the Eastern division of Dynasty's network development unit.
After vacuuming up a substantial share of the assets from its dissolving TAMP rival, AssetMark Inc. is hoovering up an even more important resource: talent.
At the end of July, Mark Mandich, CEO of Curian Capital LLC, announced that his turnkey asset management program would no longer accept new accounts and would wind down support for existing accounts by the first quarter of 2016.
The shocking announcement from the Denver-based TAMP sparked an industrywide scramble to reel in thousands of suddenly platform-challenged advisors. See: Following 'irregularities' Mark Mandich says Curian Capital will close its doors in 2016
Concord, California-based AssetMark gained about $100 million in new commitments last week to boost what is now a $2.1 billion pipeline of assets from more than 500 Curian advisors, according to Michael Kim, executive vice president of sales. These commitments are not yet included in the $27.5 billion the TAMP currently manages.
Industry leaders speculate that Curian had been leaking assets and was managing less than the $11 billion it listed on its most recent ADV. A spokesman for Curian Capital refused to say how many advisors it had and what assets the company held when it announced its closing.
Other large TAMPs are courting Curian's soon-to-be former clients but keeping their own asset pipelines confidential.
"We have seen an influx in the volume of advisors looking for a world-class solution following Curian's exit," said a spokesman for SEI Advisor Network Corp. of Oaks, Pa., but who declined to go into specifics. The TAMP, a subsidiary of SEI Investments, recently passed $50 billion in assets.
Wholesale hires

Sara Paulson is one of
five former Curian wholesalers AssetMark snapped
up as its rival TAMP grinds
to a halt.
But client money isn't the only thing Curian's competitors are fighting for: earlier this month AssetMark announced it hired five former Curian wholesalers — Sara Paulson, Anthony Gonzales, Aaron Jones, Timothy Kolesaire and Tigran Muradyan — as regional business consultants for AssetMark. These five bring AssetMark's sales team up to an even 100 employees.
According to Kim, expanding AssetMark's salesforce was always part of the TAMP's 2015 business plan, but the suddenly available pool of talent — Sara Paulson was the firm's No.1 wholesaler in 2014 — accelerated plans. AssetMark spoke with about two dozen former Curian wholesalers in all, and hired the five based on their experience and their rare culture fit, he says.
"There just aren't a great number of people out there who can take a true consultative approach in working with advisors," says Kim.
In addition to filling much-needed positions at AssetMark, these new hires should also help boost the Curian pipeline. The firm will give each of its newest regional consultants a book of advisors apiece to manage each but is also asking them to contact old Curian clients for new account opportunities. See: AssetMark keeps to the ex-Schwab theme, tapping Jerry Chafkin as chief investment officer.
Rising stars up for grabs
Of course, the new hires' transition between the two firms won't be entirely seamless. As they leave a company that crashed and burned to join one with a strong upward trajectory they will undergo "a very regimented consultative selling program," according to Kim, specifically a weeklong sales training course to bring them up to speed on AssetMark's investment management, practice management and client service capabilities, as well as a three-day consultative sales process through Miller Heiman Conceptual Selling and Strategic Selling programs. Kim adds this last program has been "widely adopted" by many companies in the industry, including Fidelity Investments and Charles Schwab & Co. Inc.
The regional business consultants who comprised Curian's salesforce were the first employees to be laid off, receiving pink slips last month. Individual Curian consultants have been hired at SEI and Curian Capital parent, Jackson National.
Last week, Brinker Capital announced its hire of Mike Cole, a former Curian wholesaler, as regional director of sales in the Southeast.
"While Curian's choice to exit the business expedited some of these hires, they were added to strategically help Brinker strengthen its position in the market and foster ideas for future growth of the company," said a spokesman for the company. See: With formerly hot TAMP category hitting a cold patch, Envestnet stays on a roll.
Small firm, big eyes
A smaller TAMP, EQIS Capital Management, has been one of the most aggressive courters of Curian's business, and sees its dissolution as a huge opportunity.
The $1.35-billion turnkey asset manager in San Rafael, Calif. has scooped up two former Curian salesmen. Zachary Stout and Richard Parker will work territories between Florida to Virginia and together bring the EQIS sales team up to 10.
"One of the things we emphasize at EQIS is the family atmosphere, and Rick and Zach clearly appreciate that sentiment," says Mark Leonard, senior vice president in charge of marketing at EQIS.
EQIS, which had also planned to hire more wholesalers in 2015, intends to use its new employees to bring in even more Curian assets.
So far, that strategy appears to be justified. Leonard says EQIS had a record month in September and, though he wouldn't characterize Curian-related inflows, he says the company's growth rate has been very strong since August. EQIS is optimistic about gaining a disproportionate number of assets because it believes its platform is closest to that of Curian's. Among other similarities, the firm also handles fractional shares and has very low account minimums for its clients.
"Our numbers are just absolutely surging," he says.
So sorry to hear…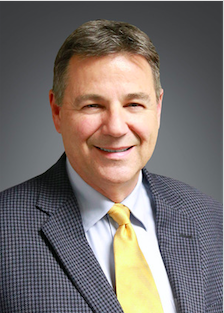 Mark Leonard: There are a substantial
number of advisors who are still
weighing all the options and, frankly,
these are the advisors we want
to work with in the first
place
As soon as the shock of Mandich's July announcement wore off (at least the initial shock), Curian's competitors leapt to action. The newswires were inundated with press releases touting the similarities between Curian and this-and-that platform, announcing various transition programs and services for advisors. When there was nothing for a TAMP to actually announce, it reaffirmed its existence in the marketplace. Privately, many TAMPs sent condoling and reassuring letters to Curian clients.
AssetMark has wooed soon-to-be-ex-Curian advisors with the pitch that it's a safe, growing and fully-scaled option for advisors who don't want to endure any more upheaval at their TAMP. Since the beginning of August, company sales executives have taken that message to the masses, hosting a dozen mini-conferences in cities across the country to personally lay out their case and to let advisors ask questions. The most recent meeting, held over a day and a half in Orlando, Florida, drew about 70 advisors, most of whom were transitioning out of Curian. The asset manager has also run temporary promotional deals, waiving fees and lowering account minimums to accommodate the smaller accounts commonly found at Curian Capital.
That flurry of positioning has since given way to the post-Curian middle game. TAMPs are now beginning to win formal commitments from sizable firms, and getting the right salespeople in place for the final push to sweep up the remaining undecided advisors.
Though transition activity should increase substantially before year's end, this endgame won't conclude until the end of 2016's first quarter when Curian ceases servicing accounts. Michael Kim thinks there are "many, many" advisors who are still doing the due diligence on alternative TAMP platforms, and plenty more that are only just now getting serious about the search.
On this point, Leonard agrees.
"There's still a long way to go. There are a substantial number of advisors who are still weighing all the options and, frankly, these are the advisors we want to work with in the first place."
---
Related Moves
February 10, 2022 – 2:22 AM
---
January 7, 2022 – 11:40 PM
---
---
Mentioned in this article:
---
---
---