Eduardo Repetto: It's solving a problem before it exists on the back end.
Brooke's Note: The one thing that competitors of DFA and Vanguard could always take heart from was that the cerebral, academic, gentlemanly way that they conducted business showed up not only in the way they invested — it also carried over to how aggressive they were in running their businesses. They succeeded by anyone's standards but it still seemed like they were somewhat benign competitive forces. There are myriad specifics to the way these companies have gotten aggressive but in both cases, I argue, it can be summed up in three letters: RIA. Vanguard, mostly because of Jack Bogle, never trusted financial advisors or even the idea of financial advice. Now that Vanguard is not only supporting RIAs, starting with its ETFs, but also becoming a force among RIAs with VPAS, it is an unshackled modern force of commercial nature. See: Vanguard Group, set to gather $300 billion in 2015, is crushing it on every level but could it succumb to its own success?. DFA is undergoing a similar renaissance from great to greater. The Austin, Texas company was foremost an institutional manager with RIAs as a side business. Now advisors manage 60%-plus of its assets. And with moves like its deal with Hancock for ETFs, and now its big launch into target date funds, you can see where this is going. See: How DFA is putting its John Hancock on the ETFs category. These target date funds are a metaphor for the whole thing because DFA CEO Eduardo Repetto is showing how they are specifically looking to emulate defined benefit assets by in effect providing DB strategies — but sold into the 401(k) ETF world, perhaps mostly by RIAs. Just this week Cerulli put out a study showing that retail assets have surpassed institutional assets for the first time. DFA is both pushing this trend and riding it with Repetto as the energetic force of change in human form. He is a trip with his rocket science mind, his relative DFA youth, his swashbuckling Latin style and even a certain streak of soccer-dad in him. When I sat down with him to get this story on Wednesday morning in San Francisco, Alex Potts sat in with us and occasionally translated some of Repetto's very high-flown language into words a reporter could get. Thank you, Alex.
Dimensional Fund Advisors is finally making its move into the 401(k) business — but not if Fidelity, T. Rowe Price and .Vanguard Group have anything to say about it. See: What led to Vanguard allowing its 401(k) plan sponsors to shop around for non-Vanguard target-date funds.
The Austin, Texas-based mutual fund giant will launch 13 target date funds — Dimensional Target Date Retirement Income Funds — on Nov. 2 with plans to bring its vaunted deep-research approach to endowing defined contribution plans the same level of institutional number-crunching as the biggest, best defined benefit programs.
The 13 funds will span "vintages" from 2005 to 2060.
"It's the old DB plan [inside a mutual fund]," says Eduardo Repetto, CEO of Dimensional Fund Advisors in an interview after his early-morning speech Wednesday at Tiburon CEO Summit in San Francisco. "It's solving a problem before it exists on the back end. [Existing target date funds] are managing portfolios for volatility. That is the wrong risk."
Defined benefit plans offer a bottom-line guaranteed payment on an agreed upon schedule to a retiree.
Repetto is quick to add that unlike a DB plan or an annuity, these new funds will not come with any guarantees — but will be far cheaper and should accomplish much the same thing. See: Why target date funds fail in the one area they're supposed to succeed — downside protection.
TDF conundrum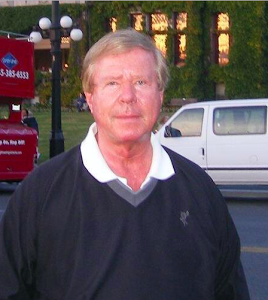 Ron Surz: The cult will buy
it.
It's not yet clear whether or not DFA's new target date funds are an advancement on other instruments that purport to manage toward a long-term goal, according to Ron Surz, principal of Target Date Solutions of San Clemente, Calif.
The target date fund specialist points out the Achilles heel of this explosive $1 trillion class of mutual fund products — namely that investors turn around and sell the funds as they retire. This defeats the spirit of the endeavor of investing in a time-sensitive robo-product. He wonders out loud how DFA can do any better than its forerunner providers in managing this behavioral issue on the part of their investors. See: An X-ray of one affluent, educated and sophisticated investor's portfolio shows how it was chewed up by fees.
In fact, Dimensional Fund Advisors is aware of this issue and hopes to address it by providing participants with better information with which to dissuade them from such ends-defeating behavior, according to Philip McInnis, a director at DFA.
"One issue is that participants haven't had access to relevant information about how their savings can translate to income in retirement," he says. "As part of our broader efforts, we hope to be able to equip advisors and plan sponsors to help provide better information, which hopefully leads to higher engagement."
DFA is also working the issue from the plan sponsor side, again on the theory that quality information makes for good artillery, according to McInnis. See: DFA takes on life cycle funds by putting an alternative offering in the hands of 401(k)-minded advisors.
"Plans are becoming more open to having participants remain in the plan post-retirement. With the relevant information being provided and a solution managing the right risks, we think this can be a powerful combination."
The right risk, Repetto contends, involves investing for necessary future income — and taking pains to be certain that the face amount of the payment isn't rendered meaningless by inflation. An important component of the process will rely on a central thesis of DFA's factor-based investing — using small-cap stocks, a class that research shows does better over the long haul.
Since 1999, the Russell 2000's performance has doubled that of the S&P 500, despite long stretches of wretched underperformance. See: Extraordinary women awaken the RIA business, shepherd billions.
Recordkeeper revolution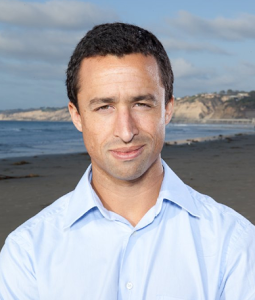 Mike Alfred: Having a good product
matters but a lot of good
product doesn't get distributed.
Surz agrees that DFA's market entry makes good sense on a macro scale because investors and their financial advisors are sopping up target date funds in amazing numbers. He points to Casey Quirk research that says the $1 trillion market is projected to explode to $4 trillion in five years. The entire 401(k) market is about $4.5 trillion and the IRA market is an additional $7 trillion. See: The great 401(k)-or-not debate: RIABiz webinar lays out the perils and rewards for RIAs thinking of wading into the fast-moving 401(k) stream.
Another meta-factor in DFA's favor is that the TDF market is dominated by T. Rowe Price, Vanguard Group and Fidelity Investments. He attributes this hegemony to their inside track as 401(k) recordkeepers. Surz is seeing signs that there is greater pushback coming from investors and advisors about being steered toward such a small passel of bog brands. See: RIAs join move to right a 401(k) wrong: Lopsided plan expenses — a non-DOL issue.
"I think that's changing and I think that's good." See: Dimensional Fund Advisors tells RIAs it's getting active in its quest for 401(k) assets.
Good odds in certain range
On the other hand, DFA may stumble in trying to get the funds distributed through channels dominated by its rivals, according to Mike Alfred, principal of BrightScope, Inc. of La Jolla, Calif.
"Having a good product matters but a lot of good product doesn't get distributed."
Alfred says DFA has a shot with plans in the $20 million to $500 million range. Plans any bigger than that will run up against institutional plan consultants, which, by fiduciary mandate, favor the super-cheap collective trusts.
"[The plan sponsor] can get sued" for choosing the higher-priced product, he says. See: What RIAs must know about hidden, and excessive, fees in serving as fiduciaries to a 401(k) plan.
Cult hit?
The new DFA target funds will charge as much as 29 basis points and as little as 23 basis points.
Surz is optimistic about DFA finding a way to distribute its new target funds because of its famously strong ties to the 1,900 financial advisors that manage 60% of DFA's $400 billion-plus of assets, a loyal customer base he refers to facetiously as a "cult." See: DFA takes on life cycle funds by putting an alternative offering in the hands of 401(k)-minded advisors.
"The cult will buy it," he says.
Alex Potts, CEO of Loring Ward in San Jose, Calif., which manages $12-billion-plus of DFA assets as a TAMP, says that the new funds interest him but that he has yet to figure out how they would fit into his company's 401(k) business. See: Eduardo Repetto tips Dimensional Fund Advisors' hand on long-term succession — which likely involves an IPO.
---
---
Mentioned in this article:
---
---
---