Ken Fisher finally found the 401(k) business to his liking after Ascensus sliced costs and proprietary funds enabled fat profits.
Brooke's Note: Most people's response is to Ken Fisher's success in creating a $60-billion RIA: Fisher Investments is the exception that proves the rule. His Camas, Wash.-based organization pretty much does it all by telephone with proprietary funds and proprietary everything else. He actually spends money on marketing, in a big, disciplined way. Fisher has long used 'junk mail' both cyber and in your real mailbox. Now people are discovering "virtual advice" but Fisher Investments' way has not been vindicated. It is still largely treated as an outlier by the McKinsey types. See: McKinsey: Robo-advisors have a cloudy future but 'virtual advice' delivered by 24-hour super-centers with experts and algorithms will win the day. Now Fisher is moving into the 401(k) business, using its own playbook and common sense related to virtual advice. It's easy to imagine this move to the retirement business working for Fisher — right at a time when he was slated, one news report said, to retire. If you're a competitor, don't bet on that unilateral disarmament happening anytime soon.
The largest RIA in the nation has quietly entered the 401(k) arena by leaping through a de facto loophole that gives fiduciary advisors a pass on using an open architecture when it comes to manager selection.
Ken Fisher, who manages $60 billion of assets with Fisher Investments, has jumped into the game by creative use of proprietary funds he says will keep investors and regulators happy. The Woodside, Calif.-based RIA entered the 401(k) business a year ago and recently signed up with Ascensus Inc. of Dresher, Pa., a longtime recordkeeper. See: Fidelity, Vanguard and Schwab have top 401(k) brands but plan sponsors like the service of off-brands better, study shows.
The Fisher-Ascensus partnership is part of a growing trend of RIAs who want to use their own funds on a 401(k) plan, which is OK with the Department of Labor as long as the funds are sold at a level fee, which means all of the funds cost the same amount.
Ascensus also has partnerships with Malvern, Pa-based Vanguard Inc. and Boston, San Diego and Charlotte, N.C.-based LPL Financial as well.
Lock box
"On one hand, it's really part of the unintended consequences, which is somewhat of a version back to closed architecture," says Jason Roberts, founder and CEO of Pension Resource Institute, LLC. The DOL sought a consequence of stripping out 12b-1 fee kickbacks, confusing disclosures and fees that jump around depending on how you choose to invest.
"Now, you've got distributors as a platform as opposed to people delivering it for them. It's more of a product sale rather than recommending certain funds," he says. See: New DOL rule effectively kills off open-architecture option favored by some big plan participants — and sets off the 401(k) industry.
"If you look at the DOL proposal, one of the things it keeps talking about is firms who have proprietary funds or other potential conflicts. If you draw a box around your funds and services and say, 'you are getting all of this for the same cost' and the program is fully disclosed that it is proprietary then it is in line with the DOL rules," Roberts says.
Pay one price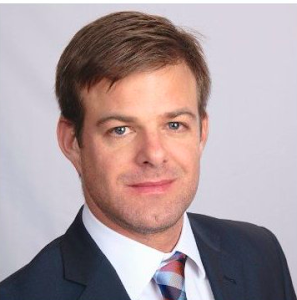 It makes perfect sense for Fisher to jump into the 401(k) arena — as a cross-selling opportunity, says Rick Meigs, of the 401khelpcenter.com.
"If you're Fisher and you're bringing in a ton of accounts this doesn't surprise me. Someone like Fisher, who started out on the private side will eventually dip their toes into the 401(k) market for a few reasons. They probably already have relationships with CEOs and CFOs and the people say, 'hey, why can't we have these investments on our 401(k) plan?' Plus, it opens up their business to the 401(k) market and then they can start managing more high-net-worth money. See: What Schwab's new 401(k) study tells about the demand for financial advisors to manage retirement assets.
Fisher Investments declined a request to discuss its 401(k) plan, but its ADV Part 2 brochure shows that plans with assets of $500,000 or less pay an annual fee of $6,000. plans with $500,001 to $1 million pay 1.2%, plans with assets of $1 million to $5 million pay 1.1% and plans with $20 million to $30 million pay .7%.
These Fisher fees are not exactly out in left field. Brooks Herman, head of data at BrightScope in San Diego, Calif., provided FiduciaryNews.com with a good indication in 2013. For plans of more than $100 million (there were 3,470 in the BrightScope database), the average total plan cost was .49%; for medium sized plans ($10 million to $100 million — 18,136 in the BrightScope database), the average was .87%; and for smaller plans (under $10 million — 29,549 in the BrightScope database), the average is 1.41%
In the brochure, Fisher says it acts as an investment advisor to a trust where the 401(k) solutions funds are held. SEI Trust Co., its trust company, maintains ultimate fiduciary authority of investments made in the 401(k) Solutions Funds advised by Fisher Investments. The 401(k) funds available are the Fisher Investments Foreign Equity Collective Fund, Fisher Investments U.S. Equity Collective Fund and Fisher Investments U.S. Fixed Income Collective fund. The Vanguard Prime money market fund is also part of a 401(k) Solutions fund.
Some substitutions allowed
Fisher and other RIAs appear to be impressed with Ascensus because it allows them to use their own funds while other giant recordkeepers may not allow advisory firms to include their own funds on 401(k) plans. Many recordkeepers, such as the nation's largest Fidelity Investments — also offer their own investments.
Ascensus doesn't have an investment arm, yet it is strong when it comes to costs.
"They just figured out how to keep the expenses so low," says Mike Alfred, principal of BrightScope Inc. of La Jolla, Calif. See: What led to Vanguard allowing its 401(k) plan sponsors to shop around for non-Vanguard target-date funds.
Fisher explains in its brochure that it does not charge performance-based fees for plans with 401(k) Solutions but may for institutional clients who "specifically request it, if appropriate."
"Managing accounts that are charged a performance-based fee and accounts that are charged another type of fee, such as a fix-rate fee, presents certain conflicts of interest. There is an incentive to favor performance-based fee accounts. Fisher Investment's policies and procedures have been developed to ensure that all clients are treated fairly and equally and without regard to the fee type in determining trade allocation," the brochure states.
The investment options are limited to those options in the 401(k) Solutions Funds but some plan sponsors may elect to make additional investment options available through a self-directed brokerage account, the brochure states.
Diving in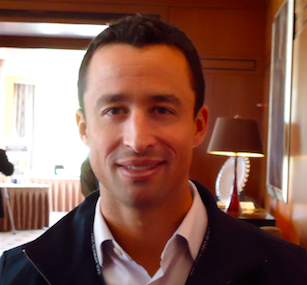 The partnership with Fisher Investments using Ascensus makes a lot of sense, Meigs adds.
"They're a fairly substantial third party recordkeeper," Meigs says. "They're not into investment management at all. About 90% of their business is small accounts under $10 million. That means they attract a lot of RIAs looking for a platform."
Ascensus, founded more than 30 years ago, is an independent recordkeeper that had been owned by private investment firm J.C. Flowers & Co. But on Sept. 28, Genstar Capital, a San Francisco-based middle-market private-equity firm and Aquiline Capital Partners, a New York-based private equity firm announced they are acquiring Ascensus Inc. from J.C. Flowers & Co. The deal should close in the fourth quarter.
The change in ownership won't impact RIAs or participants, says Shannon Kelly, president of retirement Services at Ascensus.
"Genstar Capital Management and Aquiline Capital Partners consider the retirement, college, and health savings industries to be significant and growing markets and Ascensus to be a strong, well-run company. Their commitment to Ascensus will strengthen our capabilities and services, allowing us to maintain our long-term focuses on serving our clients' needs and remaining a top workplace for our associates. The change will not impact our clients or associates, who should expect to carry on with business as usual."
The company is focused on organic growth as well as strategic acquisitions that "make sense for our company," she added.
Ascensus has more than 1.7 million retirement plan participants and administers more than 3.3 million 529 college savings accounts, along with more than 1.5 million IRAs and HSA accounts.
Not interested in investments
RIAs who want to use their own funds are attracted to Ascensus, Meigs says.
"Ascensus is servicing the small market. RIAs go to Ascensus because it is a totally open platform. With Fidelity it depends on the size and other factors on whether they may or may not allow you to have certain funds. Ascensus doesn't care what funds an RIA uses. They're in the recordkeeping business — not in the investment business." See: Fidelity, Vanguard and Schwab have top 401(k) brands but plan sponsors like the service of off-brands better, study shows.
In response to this article, Fidelity released the following statement to RIABiz:
"At Fidelity, we have a comprehensive offering for RIAs with retirement plan businesses and offer them the choice of working with Fidelity as the recordkeeper or with an independent recordkeeper. We serve 401(k)s of all sizes and offer a wide range of investment choices, with no proprietary fund requirement, to help meet the needs of all plan participants."
One thing that sets Ascensus apart from other recordkeeepers is that it is not an asset manager.
"For us, recordkeeping is our core competency. This allows us to provide a strong cost and value proposition. RIAs appreciate the way we do business with the understanding that first and foremost the plans and their participants are their clients," Kelly writes in an email. "We are indeed the provider of choice for many RIAs. Ascensus is not an asset manager so we have no conflicts with RIAs and how they want to manage their business and their clients. We offer a complete open-architecture platform offering RIAs unlimited options with no proprietary requirements.
Her firm can include more than 16,000 funds in including ETFs, collective trusts and company stocks.
Fan of RIAs
In general, RIAs generate plan sponsors business and charge fees to the plan. Ascensus charges its own separate recordkeeping fees.
Kelly declined to discuss her firm's fees saying they vary widely. Published reports show that plans with Vanguard pay .1% to Ascensus but Kelly said that was not correct and that the pricing models vary to meet the needs of advisors and clients. See: How RIAs can rule the 401(k) realm by becoming advocates for plan sponsors — and start by eliminating eight marketplace conflicts.
"Ascensus is attractive because our flexible open-architecture platform allows us to recognize and acknowledge the importance of the fee-for-service model. This helps us to provide excellent service and value to RIAs. In addition, the partnerships we've forged with companies like LPL have allowed us to tailor our offerings to the needs of the RIAs in their system," she writes in an email.
Roberts observes that as part of its package deal, Ascensus handles all of the back-office operations for advisors.
"Many small firms that don't have the resources to staff call centers with recordkeeping and plan administration specialists are attracted to the notion of having an experienced entity handle these functions while they can focus on marketing the platform and its funds and services within the platform they have designed."
---
Related Moves
August 19, 2020 – 2:18 AM
---
February 28, 2019 – 12:41 AM
---
October 5, 2018 – 7:40 PM
---
---
Mentioned in this article:
---
---
---