Citing Edward Jones as a cautionary tale, Cerulli alerts 'eRIAs' -- i.e. robos -- that they need to be world-beaters just to survive
The Boston-based researcher suggests by 2016 the standalone B2C model will demand net asset gathering $150 million per month -- a figure that will soon balloon to $180 million per month
Frederick Pickering: eRIAs should consider pivoting to a business-to-business model.
---
Related Moves
December 31, 2020 at 4:37 AM
---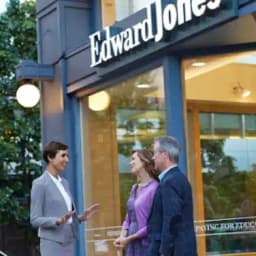 ---
---
Mentioned in this article:
AdvisorEngine
Financial Planning Software
Top Executive: Rich Cancro
---
---
---
Stephen Winks
October 15, 2015 — 6:27 PM
Robo Advice firms are just beginning to find their place in finance. They are not an end unto themselves, but a means to offer a higher level of counsel, going beyond our human three dimensional limitation to reason. We all remember the fear that the internet would kill brick and mortar retailing? In actuality, the web simply enhanced brick and mortar brands. "Client acquisition" is very daunting and expensive in financial services, especially if you start from scratch. Yet the top executives of our largest asset management institutions (Fink at Black Rock, Dimon at JP Morgan Chase, Stumpt at Wells Fargo, Theil at Merrill, etc). see "robo advice" as a way to greatly enhance their value proposition by inexpensively affording a far higher level of client service. Larry Fink observes, "robo advice" will be as ubiquitous as ATMs". "Robo advice" will .(1) redefine the broad range of threshold investment and administrative values addressed and managed, (2) facilitate (real time) continuous, comprehensive counsel required by statute. (3) reduce the cost of advisory services, (4) introduce a far higher level of advisor accountability and responsibility. In its essence "robo advice" simply decouples and re-prices mechanical advisory services technology from high skill portfolio construction. The packaging of sub-accounting, trade and order routing and reporting; tax lot accounting; portfolio (performance, tax, cost) optimization/rebalancing, proposal generators, CRM, data warehouse, etc. etc. into a prudent (fiduciary) process will transform the industry as the industry is presently not structured acknowledge or support brokers rendering individualized (fiduciary) advice. The key to "robo advice" is (1) expert authenticated (back to statute) prudent process and (2) a more modern approach to portfolio construction in the client's best interests which transcend outdated product distribution in the b/ds best interest.
"Robo advice" is not an impactful model unless it is used as a vehicle to assimilate innovation into an existing asset management enterprise which seeks market share in the consumer's best interest and professional standing of its constituent clients. "Robo advisors" which ignore prudent (fiduciary) process and a more modern approach to portfolio construction will prove to be of no consequence as professional standing can not be achieved
SCW
Stephen Winks