Frederick Pickering: eRIAs should consider pivoting to a business-to-business model.
Brooke's Note: Cerulli decided to study robo-advisors because it was uncomfortable with most legitimate consultant-derived numerical projections. Global consultant A.T. Kearney, for example, projects robo-advisors will see their assets under management grow 68% annually to $2.2 trillion by 2020. Half of that money, A.T. Kearney says in its 2015 Robo-Advisory Services Study, will come from assets that have already been invested and the rest will come fresh from non-investment accounts. When Cerulli gamed the numbers, it did not like what it found. It seems no asset manager in the history of the industry has grown remotely as fast as an average robo would need to in order to survive. Robo entrepreneur Lex Sokolin offers a pretty good rebuttal to this premise, making for a thought-provoking article on a number of levels.
Common wisdom has it that robo-advisors are on time and on schedule with their venture-capital backers in terms of raking in AUM.
But that good news may be misleading, according to new research by Cerulli Associates.
The top robo-advisors — Cerulli calls them eRIAs — are growing at rates sufficient, if extrapolated out across the years, to get their assets to the $35 billion-AUM break-even level necessary to move comfortably into the black, according to Cerulli's Frederick Pickering, who recently wrote a report on the topic.
"Cerulli projects eRIAs will need to grow approximately 50% to 60% per year for the next six years and gather approximately $35 billion in AUM to remain a standalone direct channel for consumer business," he says.
But although the Boston-based researcher gives robo-advisors — particularly New York-based Betterment Inc. and Palo Alto, Calif.-based Wealthfront Inc. — good grades for staying on pace, he struggles to find reasons to be cheerful about robo-advisors continuing to grow as quickly in the future.
"The eRIA channel has created a business model that undercuts traditional advisory firms, but may lack the financial resources to compete if the business model becomes commoditized," Pickering writes. "New entrants from traditional advisory firms and startups threaten to commoditize the space, drive down fees and eliminate any remaining premium in eRIA fee structures." See: Online RIAs will mostly fail — and here are 10 reasons why.
Fine, young e-cannibals
Cerulli attributes its pessimism to the lack of precedent for this channel other than an Edward Jones managed account program it launched in 2008 along robo-advisor lines, but which has characteristics that make it a largely useless outlier. See: In tight race, Fidelity and Edward Jones tie for top honors in J.D. Power survey as spiky markets drive down satisfaction scores across the board.
The Cerulli report reviews the Edward Jones model in some depth and concludes that it is largely non-applicable given that the left hand of the St. Louis broker is doing no more than feasting on the mutual-fund assets of its right hand.
Right now, the finest young cannibals of virtual financial advice are The Vanguard Group Inc. and Charles Schwab & Co. Inc., both of which are growing at rates in excess of 60% but which depend almost exclusively on winning the assets of existing clients.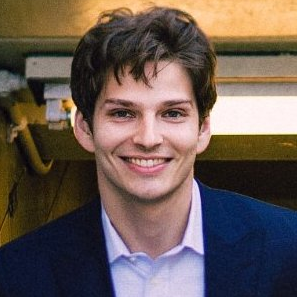 Alexey Sokolin: VC can demonstrate an
up round on the robo-advisor or
a legitimate inbound offer for acquisition,
that's just as good as revenue.

Schwab has gathered about $500 million a month into Schwab Intelligent Portfolios. See: After Schwab and Betterment catch up to Wealthfront's AUM, the Palo Alto robo pioneer makes a stunning hire.
A question of commoditization
But Cerulli's analysis applies linear thinking to non-linear circumstances, according to Alexey Sokolin, partner and chief operating officer of Vanare LLC and founder and CEO NestEgg Wealth Inc., both robo-advisors.
"It is true that traditional firms are entering the space and commoditizing robo-advice. But they are replicating what robo-advice meant three years ago," he writes in an email. "If the VCs are right about their bets and innovation is at the core of these firms, then they are moving rapidly to create the next wave of product. You can copy a feature but it's much harder to copy a culture of innovation. That's why they buy it." See: Thoughts on 'robo-advisors' served cold, compliments of Kitces and Waymire.
Cerulli's report concludes that instead of blind faith in discovering a new vein of billable services, the most rational survival tactic may be to convert to a business-to-business model — i.e. becoming the outsourced solution for banks.
"Given the threat of commoditization within the software-only eRIA business-to-consumers marketplace and the lack of an economic moat to charge a price premium, eRIAs should consider pivoting to a business-to-business model," Pickering says in a statement.
Assets not essential
Indeed, Cerulli's analysis coincides with of a series of eRIAs going precisely that route, most recently FutureAdvisor, SigFig Inc. and Schwab. Betterment has already started an RIA channel and other firms like Vanare, Trizic, Upside and Jemstep also fit that category. See: Why SigFig is shifting its focus to using banks as middlemen despite having captive consumer audience with $350 billion.
Wealthfront remains the one holdout among the larger, more established brands. See: Wealthfront responds with force to Schwab CEO's robo announcement.
Vanare is working to move beyond an online questionnaire with a risk score, and "to incorporate new ideas into the equation," he says.
So if asset gathering isn't the gauge by which to measure a robo-advisor, then what is?
"Having a good demonstrated track record is a necessity to keep being in the business," Sokolin says. "But at the same time, if that VC can demonstrate an up round on the robo-advisor or a legitimate inbound offer for acquisition, that's just as good as revenue. Further, the investors will primarily care about cost of client acquisition rather than absolute size — does the machine work and is there growth?"
---
Related Moves
December 31, 2020 – 4:37 AM
---
---
---
Mentioned in this article:
AdvisorEngine
Financial Planning Software
Top Executive: Rich Cancro
---
---
---
Stephen Winks
October 15, 2015 — 6:27 PM
Robo Advice firms are just beginning to find their place in finance. They are not an end unto themselves, but a means to offer a higher level of counsel, going beyond our human three dimensional limitation to reason. We all remember the fear that the internet would kill brick and mortar retailing? In actuality, the web simply enhanced brick and mortar brands. "Client acquisition" is very daunting and expensive in financial services, especially if you start from scratch. Yet the top executives of our largest asset management institutions (Fink at Black Rock, Dimon at JP Morgan Chase, Stumpt at Wells Fargo, Theil at Merrill, etc). see "robo advice" as a way to greatly enhance their value proposition by inexpensively affording a far higher level of client service. Larry Fink observes, "robo advice" will be as ubiquitous as ATMs". "Robo advice" will .(1) redefine the broad range of threshold investment and administrative values addressed and managed, (2) facilitate (real time) continuous, comprehensive counsel required by statute. (3) reduce the cost of advisory services, (4) introduce a far higher level of advisor accountability and responsibility. In its essence "robo advice" simply decouples and re-prices mechanical advisory services technology from high skill portfolio construction. The packaging of sub-accounting, trade and order routing and reporting; tax lot accounting; portfolio (performance, tax, cost) optimization/rebalancing, proposal generators, CRM, data warehouse, etc. etc. into a prudent (fiduciary) process will transform the industry as the industry is presently not structured acknowledge or support brokers rendering individualized (fiduciary) advice. The key to "robo advice" is (1) expert authenticated (back to statute) prudent process and (2) a more modern approach to portfolio construction in the client's best interests which transcend outdated product distribution in the b/ds best interest.
"Robo advice" is not an impactful model unless it is used as a vehicle to assimilate innovation into an existing asset management enterprise which seeks market share in the consumer's best interest and professional standing of its constituent clients. "Robo advisors" which ignore prudent (fiduciary) process and a more modern approach to portfolio construction will prove to be of no consequence as professional standing can not be achieved
SCW
Stephen Winks