Why the PE that helped take LPL public now controls Edelman Financial and plans to invest more heavily
Hellman & Friedman has assumed lead-player status from Lee Equity Partners, the latest move in key-man Ric Edelman's uphill quest to make himself obsolete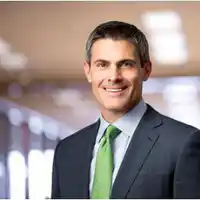 Hellman & Friedman managing director Allen Thorpe was onboard during LPL's turbo-growth years.
---
Related Moves
---
---
Mentioned in this article:
---
---
---
Jeff Spears
October 13, 2015 — 5:24 PM
The third time will be a charm with the GREAT partners from Hellman & Friedman.
Stephen Winks
October 13, 2015 — 8:19 PM
The much anticipated innovation in advisory services in support of professional (fiduciary) standing that has long eluded Wall Street is ripe for the picking by Ric Edelman. As Harvard's Clayton Christensen .counsels, the biggest mistake made when industry is faced with industry redefining innovation is looking at innovation in the context of their existing business model when a new business model is in order. There is no confusion or cultural conflict at Edelman concerning prudent process, advanced technology, work flow management or a more modern approach to portfolio construction. Look for great things to come in an industry where large scale institutionalized support for fiduciary duty has been slow in coming. Edelman is the classic disrupter that will win significant market share by advancing a far superior value proposition at prices difficult to match for high overhead/low value added brokerage firms.
SCW
Stephen Winks