News, Vision & Voice for the Advisory Community
This way M'star gets to intellectually fuel trades but execute lift-off without an awkward hand-off out of its own software zone
October 12, 2015 — 5:09 PM UTC by Brooke Southall
Brooke's Note: Morningstar is rarely flashy. How can you be when research and data are your stock in trade? But the Chicago-based company has a latent tenacity that should never be doubted — just ask Jeffrey Gundlach. Morningstar is best known as a researcher and second-best known as the advisor to hundreds of billions. But it is perhaps third-best known as a technology company. Advisor Workstation is pervasive. But the company is now concentrating on playing catch-up in the RIA technology business — namely with Morningstar Office. First it "bought ByAllAccounts": http://www.riabiz.com/a/4974953296297984/why-morningstars-purchase-of-byallaccounts-might-be-a-bigger-deal-than-its-paltry-28-million-price-tag-shows. Now it is buying Total Rebalance Expert. This line-up of technologies under the Morningstar brand clearly has possibilities. It'll have to contend with fellow Chicago power, Envestnet | Tamarac, Black Diamond and Orion Advisor Services, not to mention Addepar and Matt Abar. But if you're Morningstar, a researcher at heart, you have quite literally done your homework and all that intelligence is smoldering away.
Advisors who use Morningstar Office can now stay in it to perform trades en masse instead of being toggled off into the lands of iRebal, Tamarac or RedBlack.
The ability to execute a trade in addition to conceptualizing it prompted Morningstar to buy Total Rebalance Expert (TRX) from FNA LLC after test-renting it for several months.
"We haven't allowed advisors to act," says Tricia Rothschild, head of global advisor solutions for Morningstar. "Now when you want to make a trade, you don't need to go somewhere else."
Folding rebalancing into performance reporting has become a must-have among independent software firm owners, according to Tim Welsh, president of Nexus Strategy, who had the opportunity to interact with those owners at last week's Junxure conference in Las Vegas. See: Greg Friedman channels his inner Marc Benioff and Junxure shows off its sky-high future before a crowd of $1B RIAs and RIA digerati in Vegas.
All of them, he says, are eager to close such a deal.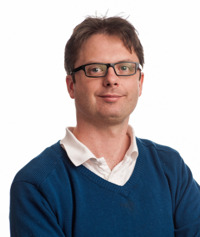 Dermot of HelloWallet is assisting in
creating a new advisor experience.
"Similar to Tamarac, Advent Software and Envestnet Inc., all the big players are going for the complete stack — CRM, portfolio management, rebalancer, financial planning, etc." See: Volatile markets spark interest in rebalancing software – along with questions about how much is necessary.
One of the main drivers of that vision is Dermot O'Mahony, former senior vice president of products for HelloWallet of Washington D.C., which Morningstar Inc. acquired in 2014. HelloWallet helps employees budget, save and make good use of their benefits. .
The Morningstar-TRX deal will close next month.
All the rage
This new technology vision is being executed on behalf of the 2,800 RIA firms that use Morningstar's portfolio accounting software. See: Review: Morningstar Office's web-based platform combines research, advisor tools.
Morningstar charges extra for account aggregation and rebalancing capabilities.
Founded in 2008, TRX was a latecomer to the rebalancing landscape but found a niche by being relatively inexpensive and particularly good for advisors who do tax planning. Today, more than 500 financial advisors from 175 firms use it to rebalance more than $20 billion in client assets. See: How Sheryl Rowling and Cheryll Lurtz turned a blistering walk-a-thon into Total Rebalance Expert.
Metrics still to come
Sheryl Rowling, CEO of FNA and principal of San Diego-based Rowling & Associates LLP and founder of TRX, allows that her company's software had begun to hit a ceiling — one she's hoping to punch through with Morningstar's help. See: How Sheryl Rowling and Cheryll Lurtz turned a blistering walk-a-thon into Total Rebalance Expert.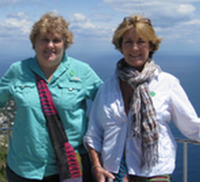 Sheryl Rowling fulfilled a dream by
starting a business with friend Cheryll
Lurtz and now again with a
sale.
"Morningstar has the resources to take TRX to the next level by combining it with the company's proprietary research and data," she said in a release.
But the full practical realization of that vision will take years.
"In the future, Morningstar plans to add other important metrics, such as its investment valuation, risk factors, and real-time pricing, to the rebalancing capability," Rowling adds.
Rowling will continue to run her RIA and work for Morningstar part time. Morningstar plans to incorporate the TRX capability into its advisor offerings and will also continue to offer it as a standalone platform. See: Strung out on Red Bull, and stung by a red-faced landlord, 70 tech nerds and Russian-style judges, Eric Clarke pushes RIA app coders to new limits in Utah suburb.
In June, Morningstar announced it was integrating the TRX rebalancing capabilities into Morningstar Office.
---
Mentioned in this article:
Envestnet | Tamarac
Portfolio Management System, CRM Software, Trading/Rebalancing
Top Executive: Stuart DePina
---
---
Share your thoughts and opinions with the author or other readers.
Tim said:
October 12, 2015 — 6:24 PM UTC
Glad I did not waste our firm's money on this. We were about to pull the trigger and go with this as our rebalancing solution. What happens now to legacy client's? So you now have to buy in to Morningstar Advisor's stand alone product to utilize this going forward? What about advisor's that use a watered down version via their broker/delaer arrangements? This article is very good in one sense that it sounds the bell and alerts the industry, but very lite on specifics.
Sheryl Rowling said:
October 12, 2015 — 6:38 PM UTC
Many of the statements in this article do not reflect what is actually going on. tRx will continue to be open to ALL advisors no matter which portfolio accounting software is being used. For full, factual information, please see my InvestmentNews article at http://goo.gl/RIe6aN.
Stephen Winks said:
October 12, 2015 — 6:46 PM UTC
The missing link that technological innovators miss is prudent process in support of fiduciary duty (authenticated back to statute) which is different than financial planning. This is the key to (1) professional standing, (2) simplifying advisory services and fiduciary duty into an integrated expert advisory solution, and (3) streamlining cost. which are essential for continuous, comprehensive counsel required by statute on every recommendation the advisor has ever made. All the necessary components exist, they just have not been formulated in an easy to use manner. The industry must rethink its support infrastructure focusing more on managing investment and administrative values in the client's best interest rather than product distribution in the b/ds best interest. The emphasis seems to ignore the best interest of the investing public.
SCW
Stephen Winks
Mike Wilson said:
October 12, 2015 — 7:45 PM UTC
Hi Tim,
As Brooke mentioned in the article—-We will definitely continue our support for legacy TRX users though the Stand-Alone TRX Product, as well as through integrations with other portfolio management systems.
I believe we have a strong track record of being "open" and doing what is best for advisors and we will continue to work with those firms who share Morningstar's Mission of helping advisors produce better outcomes for their clients.
We believe that TRX has a huge role to play in this endeavor and we are excited to bring these advanced capabilities to the broader market.
Thanks,
Mike Wilson
Morningstar Office
Tim said:
October 12, 2015 — 9:20 PM UTC
Thank you Sheryl & Mike. Looks like tRx is back on the table. Winks I'm unsure what your speaking about. I think your taking the "fiduciary" label a bit too far here. Technology costs money. They are obviously going to leave it as a stand-alone product and initiate a full integration product. It would be great if we could get everything for pennies on the dollar or in an un-biased or un-sponsored (by a b/d for instance) format. It just won't happen. The industry is too fractured and they're constantly competing for every advisor's dollar. All we adviors can do is do the due diligence, try to pick and use the best product that compliments our practices and try to keep fees within reason. Beyond that, our hands are tied to the "industry" in my opinion.
---
---