Big brokers take action on F-Squared funds and Virtus shares reel as SEC actions sink in
Lawyers are now threatening class action suits against the $28-billion ETF manager and firms like Raymond James, Stifel and Wells Fargo are making their wariness official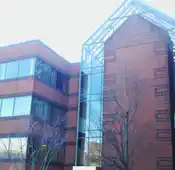 F-Squared's Wellesley, Mass. headquarters
---
---
Mentioned in this article:
---
---
---
FAA
January 25, 2015 — 11:25 PM
Why would any advisor/ platform/ wire house etc. keep there clients in F-Squared? There's no upside just a lot of exposure and potential liability.
JohnSanbo
January 26, 2015 — 11:34 PM
how did these two firms(Virtus Investments and F2) get away with this massive fraud scheme for so long? There must be justice including jail-time and disgorgement of ill gotten gains from both firms. Does the SEC even understand the size of this fraud?