Wealthfront is the robo-advisor most associated with the term -- and with the founder, Andy Rachleff, who hates it most.
Brooke's Note: Tossing around term robo-advisor has its perils. For starters, some of the owners of these ambitious start-ups object to the term as derisive and inaccurate. For others, it is unhelpful, even counterproductive, because efforts like Personal Capital and Vanguard Personal Advisor Services — really advisors with websites and phone-based teams — get accorded the same label as Wealthfront, SigFig or Betterment where automation is nearly total. See: The documented RIA threat, 'phono-advisors' and their nearly $300 billion of assets. But I'm betting the robo-advisor term is here to stay and I'm pretty sure that the cocksure way it is used, as if it were endorsed by Merriam & Webster, is based on a thing that can be pinned down. I believe people are referencing a palpable, useful-to-identify set of common characteristics in terms of the people, financing, business philosophy, technical philosophy, pricing philosophy, transparency, inclusiveness and willingness that robo-advice venture starters have to think big and far out into an uncertain future. In this article, I try to get as specific as I can about what the robo-movement is and who the players are without laboring the reader with details and micro-exceptions. Yet I have the problem that every time I finish writing it, the information it contains is already out of date. That's how fast the robo-movement is progressing. A version of this article is slated to run in IMCA's Investments & Wealth Monitor in April. I am hoping the industry's leading thinkers on robo-advisors and some of the firm principal's themselves will use this piece as something that can be augmented and fine-tuned (within reason) wiki-style for that effort. My drop-dead deadline for changes to that IMCA article comes in early February.
Robo-advisors were so 2014 but they could well be so 2015, so 2016 and so on.
Many of these automated advice platforms launched in 2009 and 2010 deliver rudimentary investment management, mostly of exchange traded funds and primarily over the Internet, and very secondarily, by phone line. See: How RIAs can compete with super-RIAs, robo-RIAs and the 'phono'- and faux-RIA market of 2015 and beyond.
These companies were largely viewed as a contemptible curiosity by the advisory industry during their incubation period. But in 2014, a palpable demi-acceptance arose in advisory souls as companies like Wealthfront in Palo Alto, Calif.; Betterment LLC in New York; Jemstep Inc. in Los Altos, Calif.; and Personal Capital in Redwood City, Calif. — diverse in their business models but uniformly known as robos — began to capture imaginations as players with asset gathering in the tens or hundreds of millions or, in Wealthfront's case, billions of dollars.
That excitement was further stoked when big legacy players stopped ignoring the upstarts and began to imitate, co-opt or talk respectfully about them.
Aging advisor conundrum
Though New York-based Bloomberg LP and LPL Financial started and then squashed robo-like efforts (BloombergBlack and NestWise), notoriously cautious Charles Schwab Corp., TD Ameritrade and Fidelity Investments have made moves or loud noises about embracing some aspect of robo-ness that seem destined to stick around.
Schwab promises to roll out intelligent portfolios for "free" in 2015. See: Can Schwab, six years late to the robo party, 'freeze the market', catch up and blow doors?.
Fidelity Institutional Wealth Services of Boston is teaming up with Betterment, mostly on behalf of its RIAs. See: Fidelity and Betterment sign a deal with Steve Lockshin and Marty Bicknell as groomsmen at the altar.
Jersey City, N.J.-based TD Ameritrade Institutional has compatibility with Jemstep and Trizic based in San Francisco. See: Peter Mallouk buys a stake in Trizic.
Adding fuel to a conflagration of interest is a certain amount of panic around a chronic advisor conundrum: how the aging advisor force will ever get around serving two vast underserved constituencies — the mass affluent and the their poorer cousins, the millennials. See: Online RIAs will mostly fail — and here are 10 reasons why.
In 2014, RIAs also realized that these robo-advisors would not die for lack of capital as one robo-advisor after another announced they had raised follow-on rounds of venture capital that dwarfed earlier rounds. There is now about $250 million of VC money invested in identifiable robos. The VCs investing in many robos are not only rich but have enviable track records, by VC standards, of hitting it big.
Yet though the "Man" of the Year in the advisory business was a dang 'bot, most people in this same business — with primal stirrings of opportunity or fear when they encounter the phenomenon — are hard pressed to define what robo-advisors are with any precision. See: Why I find the term 'robo-advisor' objectionable and unhelpful.
With all that in mind, here's a glossary of robo-characteristics.
1. Cheap, unbundled
1. Strictly defined, robo-advisors distinguish themselves from the pack in a handful of important ways. Most strikingly, they have unbundled delivery of portfolios based on modern portfolio theory — a fancy way of saying high diversification with an eye toward keeping assets uncorrelated. See: Why the Yale endowment model has potentially calamitous pitfalls according to … Yale itself.
The average price for this MPT service is about 25 basis points before adding in the underlying fees of the exchange traded funds and other products that comprise portfolios. This unbundling of portfolio management from wealth management is considered one of the main disrupting acts executed by robos. It has been compared to discount brokers, like Schwab and Quick & Reilly, unbundling the cost of a commission from incidental advice back in the 1980s. Stripped free of any pretense of holistic advice, robos offer a dirt-cheap commodity for investors at all levels — something that could and should give asset managers as well as financial advisors pause. See: Wealthfront's advice is now an employee benefit for Google employees' non-401(k) savings.
2. It knows your name
An aspect of robos that separates them from, say, an E*Trade account is that the E*Trade account doesn't know who you are. A robo-site will direct you to a questionnaire to create data to feed an algorithm that customizes your portfolio. In this respect, robos begin to take on more of an advisory element as opposed to pure investment management. These bells and whistles mimic separate accounts — i.e. tax-loss harvesting, but automated. See: Betterment's Jon Stein talks human-RIA coopetition but breathes fire about fellow online RIAs.
3. 'Mint' condition
The third common denominator for robos is that they tend to use a Mint.com-like way of displaying held-away assets. In fact, Mint.com itself has created some of the robo-phobia in the advisor business because consumers want to know why a free website displays their assets so much more effectively than the performance reporting software they pay license fees of hundreds of thousands of dollars for. See: How one 'robo-advisor' got $25 billion on its platform with a Mint.com mindset, 401(k) friendliness, a merger and 16 years of work.
4. First to market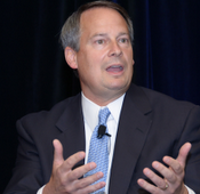 Schwab CEO Walt Bettinger has yet
to launch its offering — or
even name a date for its
introduction.
You might never have heard of an existing robo-advisor before last year. And, for now, the robo-business is the domain of maverick entrepreneurs — with bigger players choking on channel conflicts and a deadlier affliction — being set in their ways. Schwab, despite all of the talk of its chief executive, Walter Bettinger, has yet to launch its offering — or even name a date for its introduction. See: BloombergBlack rematerializes as CircleBlack minus Bloomberg.
TD Ameritrade chief executive Fred Tomczyk told analysts in a fall earnings call that his firm's long-time ETF management offering, Amerivest, is essentially a robo-offering because it is a dirt-cheap way to buy a portfolio of ETFs. But Amerivest's long tenure with lukewarm reception from the market proved to be all the proof he needs about the promise inherent in the robo offerings as asset allocators. See: TD Ameritrade beats Schwab to the punch with ETF option for retirement plans.
5. Robo-culture
Behind these robo start-ups, of course, are people. These executives and engineers of robos stand proudly apart from standard personnel in the asset management or financial advisory business. Indeed, it seems it would be poor form in robo-world to have alumni of the financial services industry on their teams in all but token quantities. In working to create a new business, these founders seem to have quarantined themselves from the highly contagious culture of Wall Street often known for charging fees first and asking questions later. Another cornerstone of the Wall Street business model is the fervent belief that investors can't handle the truth.
The robo start-ups come from the diametrically opposed culture of Silicon Valley, which is all about bringing all conceivable information to the consumer's fingertips and automating every process short of eating a ham sandwich. As such, robos draw upon executives from venture capital firms and successful dot-coms like eBay, LinkedIn, Microsoft, Amazon, Intuit and Facebook. See: Why Schwab handed Facebook and Apple 'F' ratings — and why advisors seem unfazed.
One way that start-up entrepreneurs differ from starter RIAs or indeed start-ups in most fields is that many of these executives come to the game already rich. As such, their main job is not to screw it up and lose a fortune that should last a few generations.
So it is not surprising that rich people so often start RIAs , family offices and, now (stuck with so much money, so much save-the-world ethos and so much time on their hands at such a young age), robo-advisors. A pioneer of this Silicon Valley career path was James Clark, founder of Netscape, who in 1999 founded myCFO, which is now part of Harris myCFO of Chicago.
Whether these companies' belief that existing financial firms have nothing to teach new ones will pan out is worth watching.
To truly assess the robo threat, one needs to know the specific firms and what makes them "robo" or not.
1. Motif Investing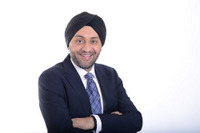 Hardeep Walia, a Microsoft alum, is
head of Motif Investing Inc.
One well known effort founded by Microsoft alums and headed by Hardeep Walia is Motif Investing Inc. in Rancho Cordova, Calif. Motif does not necessarily provide a diversified portfolio at all. It is more of a way of taking an investment idea and making an ETF-equivalent that captures the idea's promise. For example, if you imagine that global warming will catch people short, you could buy stocks in high-water real estate and air conditioners as part of a portfolio Motif has raised $86 million in four rounds from seven investors. See: The two big moves Motif is making as Goldman Sachs and J.P. Morgan invest part of new $35-million raise.
2. Covestor
Another effort with robo-like qualities is Boston-based Covestor Ltd., founded in 2006, that allows an investor to mirror the real trades of successful individual or professional investors. It has raised $23.9 million in four rounds from six investors. See: Unfazed by declining assets, VC-backed Covestor has another go with a new CEO and some concessions to the old-fashioned machinery of investment advice.
3. CircleBlack
New York-based CircleBlack Inc. was founded by Jon Michel, former founder of BloombergBlack, and the venture is aimed at helping advisors compete more effectively. Like Schwab, most prominent in its robo self-description is an online keep-me-posted button. See: BloombergBlack rematerializes as CircleBlack minus Bloomberg.
4. Personal Capital
With $104.3 million in seven rounds from nine investors, Personal Capital Corp. is not really looking like a robo-advisor at all these days but seems destined to be lumped into that category. Essentially the Redwood City, Calif. firm (with operations in Denver) tried to go direct to consumers but soon realized the need for human-advisor interaction early and often and has adjusted to a call-center model. What gives it a robo-feel is its Mint.com-like presentation of accounts and its founding in 2009 by Intuit and PayPal chief executive Bill Harris. See: The steps Personal Capital is taking to win bigger accounts after a year of 100% growth and 95% of them small fish.
5. Betterment
Betterment a classic robo-advisor in that it goes direct to the consumer with a low-cost model and the delivery of MPT customized to a user's profile. The effort, started by young Harvard grad Jon Stein, now 36, raised $45 million in four rounds from 12 Investors. The New York City company. uses a purely online model thus far. The start-up is working to develop a business-to-business platform that RIAs can use. to more efficiently manage mass affluent or even mass-market accounts. See: Betterment's bad-news play at getting in good with RIAs and investors.
6. Wealthfront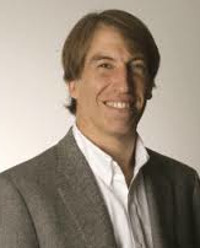 Andy Rachleff, an early eBay funder,
has attracted $129.5 million in five
rounds from 33 Investors — $64
billion in October alone.
Here is the robo-advisor most associated with the term — and with a founder in Andy Rachleff who hates it most. Rachleff, an early eBay funder, has attracted $129.5 million in five rounds from 33 Investors — $64 billion in October alone. For 25 basis points the company delivers MPT-based portfolios under the direction of Burton Malkiel and with the assistance of algorithms. This company got its start as Ka Ching is in no hurry to retrace its steps and engage with RIAs. Rather, it has zeroed in on millennial investors (people in their 20s and 30s today who will be in their 30s and 40s soon enough) and mostly people in this age bracket who actually work in the technology industry. These are high-earning technology zealots with the brightest of futures in a digital age.
The company manages $1.6 billion, much of it of from employees of companies like Google, Facebook and Palantir. In his writings and in his comments, Rachleff says he is playing a winner-take-all game where first to "product fit" wins. Like with companies on the order of Facebook, eBay and LinkedIn, he doesn't believe second-place providers will see any real success. See: Looking more like Windhaven after a revamp, Wealthfront names a noted academic CIO and boosts its assets 15-fold.
Wealthfront's chief executive Andy Nash recently revealed that his start-up is starting to pursue a new strategy that will take it upmarket way ahead of what observers presumed using what it calls direct index investing. In street language, observers say that the Palo Alto firm is, in essence, building its own ETFs. Currently its portfolios are comprised principally of Vanguard ETFs. The move is driven by its experience of finding tremendous success bringing in accounts with a $1 million or more of assets. Its new product even has a tier for investors with $1 million and up. In other words, while the space race to the moon goes on among its robo competitors, Wealthfront may very well have a claim to a presence on mars. People generally believe that you'd have to be from Mars to use a robo-advisor if you have millions of dollars to manage. A recent ex—Facebook superstar and Wealthfront client was recently hired by the company and may be the best example of that kind of Martian. See: Wealthfront hires a Facebook web-traffic pied piper.
7. Jemstep
Jemstep appears to have the inside track with the robo-advisor-as-RIA-facilitator. The Los Alto, Calif.-based firm has no consumer offering. It raised $15 million in three rounds from one South African investor. Its principals, not branded by fancy alumni associations with prominent consumer websites, have extensive business and legal experience. Other firms with more recent plays for this B-to-B segment include Trizic and Upside Financial LLC. Upside won blogger Josh Brown's RIA and Trizic has Barron's #1, Peter Mallouk, as an owner and potential user.
8. FutureAdvisor
This San Francisco-based firm has kept fairly quiet but has raised $21.5 million in three rounds from investors including Fidelity parent FMR Corp. and Sequoia Capital since its 2010 founding. See: Thoughts on 'robo-advisors' served cold, compliments of Kitces and Waymire. FutureAdvisor charges about double Wealthfront's 25 basis points at 50 basis points but the company's spokesman says that the comparison is apples to oranges. Yes, we charge double Wealthfront's rate. And that's because we do something very different. Wealthfront essentially gives each investor a single target-date fund and requires that they come from cash, which entails a tax hit. We let investors keep their assets in pre-existing accounts on Fidelity and TD Ameritrade. Wealthfront and Betterment don't do that. If any asset transfer is necessary, we make it a transfer in kind, which is more tax efficient. We also have a free service that advises over 200,000 investors with more than $35 billion in assets.
9. SigFig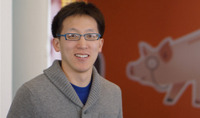 Sigfig, co-founded by Mike Sha [pictured]
and Parker Conrad, made a splash
by providing its algorithm to USA
Today and Yahoo Finance users with
combined tens of billions in assets.

SigFig Wealth Management LLC was founded with $15 million in one round from three investors by Parker Conrad and Mike Sha, formerly of Amazon, in 2012. It made a splash by providing its algorithm to USA Today and Yahoo Finance users with combined tens of billions in assets. The San Francisco company has human advisors to answer questions, helps aggregate accounts Mint.com-style and manages portfolios of ETFs, charging 25 basis points for that service. Conrad left SigFig to found another robo financial firm, Zenefits. See: Why Mike Sha has a 2015 goal of $1 trillion in robo-assets for SigFig and where Marissa Mayer fits in.
10. Charles Schwab & Co.
The San Francisco-based giant promises best-in-breed technology, zero fees and the backing of a big brand for portfolios of ETFs. Schwab has a six-year-and-growing deficit to make up and, on paper, a staggering market edge and the means, with its in-house funds and fund supermarkets to make substantial revenues while advertising a " ero" price. Schwab has not as yet revealed a single engineer or executive associated with this effort other than its chief executive Walter Bettinger, making an opaque situation even harder to assess. See: A charged-up Walt Bettinger slams all non-Schwab robos at IMPACT 2014 with an energy appreciated by RIAs.
What could possibly go wrong?
With so many ventures backed by so many quality people and capital, there is still much that could go wrong. Though few analysts follow robo-advisors (three at most and not as a day job), there is an easy-to-identify roster of critics — the principals of robo-advisors themselves. Mostly all Kool-Aid when speaking of their own efforts, they are quick to point out the caterpillars in their rivals' salads. There is the go-big-or-go-home philosophy that says that — like in the world of Facebook, LinkedIn or Google — there really can only be one winner. This view favors front-running Wealthfront, or maybe Schwab. There is the view that only a symbiotic balance between humans and 'bots will have staying power.
Then Jemstep, Personal Capital, Vanguard Group and others enter the winner conversation because of their various embraces of people. The non-people robo principals criticize the latter as simply being stuck in the past right out of the gate with their dependence on long, trying phone calls with consumers. If an all-of-the-above strategy is the order of the day then maybe you bet on Betterment which has both a retail and an RIA strategy of seemingly high quality. Competitors knock that plan as unfocused. Meanwhile the knock on Wealthfront is that its automation purity actually just makes it the dizzy blond of the group with no grounding in reality and offering no real substance. The knock on Schwab is that it is still living in 1995 and that it'll just bring a discount broker's plodding attitude and sense of urgency to a high stakes Silicon Valley game.
Future shock is 'change'
One thing all these robo-efforts will have to confront going forward is the need for clients to not only trust a new brand but to experience a change in investor behavior. This is a giant "change" ask. In addition, as many prominent efforts add on rounds of VC money, the founders get extensively diluted raising questions about how loyal and determined the will be in the long run.
But executives of robo-advisors are certainly a determined lot of self-proclaimed "disruptors" who can make a case to the most sophisticated venture capitalists that they can take a piece of hide out of financial advisors, asset managers and custodians alike. In five years, the advisory landscape — from process to product to asset parking lot — could look very different than today's.
For legacy providers to RIAs there is no guarantee that that will be a good thing. For RIAs themselves, it is, as the kids say, all good. The means of getting A-level engineers to tackle challenges of the advice business just never came into place before. But with stock options in their pockets, paychecks from VCs, top young talent is pouring itself into the advice business in a way that could, in a small way, compete with financial advisors by taking assets or putting pressure on pricing margins, but is more likely to assist by making bandwidth-constrained human beings look less like copper wires and more like fiber optics.
---
---
Mentioned in this article:
Wealthfront
Portfolio Management System
Top Executive: Andy Rachleff
---
---
---
Christian Thwaites
January 9, 2015 — 6:16 PM
The "robo-advisors" cling to one fallacy of wealth management: the fee structure.
Any AUM fee provides more income to the advisor as assets increase. Account growth equals more fees. But work does not increase as assets rise. Quite the opposite. Take much-hated ATM fees. A non-participating bank will charge, say, $2.00 to make a withdrawal on $20 or $200. It's the same cost regardless of amount. Clients understand the pricing. They will, correctly, question why they pay $25 for a $10,000 account and $2,500 for a $1m account. The services and functions are identical.
Until the disruptors change the pricing mechanism, all they're doing is automating traditional business models.
Grant Barger
January 2, 2015 — 10:26 PM
Great article, Brooke…
The transparency of the robo-advice solution will be it's own undoing…
Just as the paradox of the macro-version of this conundrum has always existed within the industry… Client interest versus shareholder interest… Even the highly publicized Goldman Sachs rules of engagement tells us the story openly of how shareholder interest usurps client interest (even when the clients happen to be shareholders) In the case of the Robo model… the shareholders are the VCs who make the Robo-venture possible… and they are the crowd who are used to seeing returns… The investor/client will continue to be the bait as a means to an end with this antiquated "Top-Down" wall street/silicon valley model. But the digital rope that consists of time, tools (technology) and knowledge will ultimately be the undoing of the "system" when it is paired appropriately with industry wisdom.
With the digital transparency that will be availed by the Robo model itself, the investor/client will demand the right to become the focus/endgame of the business model… cyclical bull markets have often washed away the need for serious contemplation of a "client-centered" bottom-up model in which the best interest of the investor/client is the end-game by which the value is then transcended up the model to shareholder value in a win-win-win scenario. (investor-advisor/enterprise-shareholder)
It's about time…
This is the greatest time in the history of investment advice to be or become a serious steward of wealth… it is just a matter of timing… because to be right too early is the same as being wrong… I am anticipating a longer lead time on the next major bull cycle which will create the right set of circumstances for the investor/client to discover the greatest investing opportunity in history… which entails leveraging an advisor who understands his or her absolute value and pairing that advisor with the technology that provides the absolute transparency needed to hold the advisor and the industry accountable. In essence, the transparency offered by ROBO- technology will enable the investor/client to demand the bottom-up model they so readily deserve…These are the best of times for investor/clients and client-centered advisors who truly understand their absolute value.
Thanks, Brooke…
Grant
January 7, 2015 — 5:39 PM
brooke southall
January 9, 2015 — 6:36 PM
Grant, Steve, Christian,
Thank you for writing such thoughtful comments. They really add to the conversation.
Christian, Your thought is a mind-bender of sorts. Wouldn't the counter to that be that though more work isn't done
per se that more value is added. The robo or classic manager assumes increased responsibility, generates more returns and arguably deals with greater complications and transactions costs as asset levels rise? It certainly isn't a linear relationship between fee and value added but … it still may be the most elegant, so to speak, way to price these services.
Brooke
Shane
Robo-advisors and traditional financial advisors do not necessarily have to be at odds with each other. Hedgeable, a robo-advisor that focuses on risk management, actively looks to partner with advisors and financial planners. More info here: https://www.hedgeable.com/partner
Christian Thwaites
January 9, 2015 — 8:36 PM
Hi Brooke
"... it still may be the most elegant, so to speak, way to price these services."
Yes, I agree that complications that may arise. Perhaps a better, less radical, pricing proposition is to have steeper break points so that the $1m account does not pay 100x the $10k account but something that reflects the changing work. Another RIA practice I have seen is to charge more for service needs. Some clients needs more handholding, and more complex reviews than others. If I'm a once a year guy with a simple taxable account, I may need less advice and care than multiple family account, trusts, IRA account holders.
Just a thought….
also above, re Andy: ..."has attracted $129.5 million in five rounds from 33 Investors — $64 billion in October alone". Billion?
Stephen Winks
January 6, 2015 — 10:32 PM
"Robo Advice" is the collision of the financial services industry, where brokers are neither responsible nor accountable on an ongoing basis for their recommendations, with the reality of modernity. Today a broad range of investment and administrative values can be addressed and managed, which is in violation of the internal compliance protocol of the US brokerage industry which does not acknowledge or support advice being rendered by its brokers. . The industry avoids fiduciary liability and responsibility but can not support the continuous comprehensive counsel required by statute of advisors to act in the best interest of all investors.
"Robo Advice" is essential for anyone who hopes to act in their clients best interest and attain professional standing—the ultimate differentiator of financial services professionals as it enables the advisor to go beyond the human three dimensional limitation to reason. [Managing six values (risk, return, tax efficiency, liquidity, cost structure, time) in real time for 500 hundred clients, utilizing 10,000 investment options each having at least 100 description points translates into a 3 billion dimensional equation (9 quintillion possible outcomes-18 zeros) if one is to add value is not humanly possible. But it is manageable today through (a) prudent authenticated investment process in support of (b) expert fiduciary standing defined by statute, (c) advanced technology and (d) more modern approaches to portfolio construction, which is (faster, better and cheaper and more lucrative in advisor compensation) irrefutably a better business model for the consumer and the advisor. This type of "Robo Advice", not possible in a brokerage business model, can advance modernity and professional standing..
The question is can the brokerage industry reconcile the distinction between "retail investors" (who need to most help) and all other investors (that the brokerage industry hides behind in its suitability business model), and if so, can it adapt to a faster, better cheaper fiduciary model build around advanced technology and a simplifying prudent investment process and a more modern approach to portfolio construction? . None of the Robo applications cited have matured to this level of expert authenticated (by statute) advice but it will emerge in the absence of brokerage innovation..
Thus, "Robo Advice" is transformative but not as it exists today. This requires leadership which is presently not possible in a brokerage format nor supported by regulators, which are still acting in their former roles as brokerage industry trade associations, not protectors of the best interest of public trust and confidence. If we can not rely on the industry and its regulators to support the trust and confidence of the investing public, we must look for entirely new firms to emerge like Fiduciary Advisor Advocates (FAA) which are "all-in" in its support of fiduciary standing without conflicted trading desks and compliance protocol. The free market (the consumer and the advisor) will determine whether it prefers the consumer's best interest being served rather than a broker's broker dealer's best interest being served
Since Adam Smith Introduced the "invisible hand" there has never been a case in a free market (since 1776) that the best interest of the consumer has not prevailed. The free market will reliably purvey the solution.
This of course requires "all in" advisory services leadership which is not in a broker/dealer's DNA.. Recent SIFMA executives celebrated they denying of "retail investors" the same consumer protections accorded to all other investors. This troubling fact does not bode well for broker/dealers but makes professional standing a significant barrier to entry to the brokerage industry being serious competitors in advisory services.
Free market entrepreneurs will provide the scale, expert authenticated prudent processes, modern approaches to portfolio construction, and better advisor compensation models. Yet, there are no "Robo Advice" vendors structured to support expert authenticated fiduciary counsel and professional standing of expert individualized advice which is required. Because "Robo Advisos' can do things not presently possible in a brokerage business model doesn't mean they will, yet they are good candidates to support expert authenticated advice—the holy grail in advisory services. Let' see what happens.
SCW