Schwab is hoping Terri Kallsen's stint at USAA will equip her lead the crusade to capture high-end investors.
Brooke's Note: Schwab likes to hire from within. But at some point you run out of bodies. Now Schwab has brought in a woman from a different background and corporate culture, given her a two-year crash course in Schwab management and hustled her to do a job that has proven difficult: transforming Schwab into a national wealth manager on a scale that impresses stakeholders. Selling financial advice is a giant challenge what with all the incumbents, like wirehouses and RIAs, in the business. But when you are Schwab trying to invent a better and more-ethical-and-effective-than-Merrill system — and trying to maintain and simultaneously shuck off your old discount brokerage image — the challenge requires someone, maybe a Texan, who thinks big. And of course you need to do it without giving your RIA clients the impression that you want their customers.
Charles Schwab & Co. has replaced one of its thoroughbreds with a dark horse as head of Schwab Private Client and most of its other retail businesses.
The San Francisco-based brokerage firm bid adieu to John Clendening, formerly of Booz Allen, McDonald's and Coca-Cola, after an 11-year stint in which he managed most of Schwab's bread-and-butter operations including the branch network, its high-end wealth management and entrepreneurial efforts like Schwab's independent branch franchises. Reuters first reported the story.
The separation agreement with Clendening was signed on Dec. 10, according to an SEC filing. Clendening collected a parachute package of $5.17 million under the condition that he take a garden leave until the end of 2015.
Terri Kallsen is now head of Schwab's vaunted retail division as executive vice president of investor services. As such, she is expected to bring a new culture to the position.
As part of the shake-up Andy Gill was also relieved of half of his duties as co-head of retail business. He is now executive vice president of Investment Management Services, a part of Charles Schwab Investment Management, Inc., the investment advisor to Schwab Funds, Laudus Funds, and Schwab ETFs, where he leads distribution
Fast riser
Kallsen, who joined Schwab, in 2012, apparently made a highly favorable impression in a short period of time. She helmed the branch network at Schwab where she was responsible for leading the nationwide network of more than 300 retail branch offices dedicated to helping new and existing clients achieve their goals. See: Some Schwab independent branches are raking in assets as much as 200% above goals, Schwab CEO says.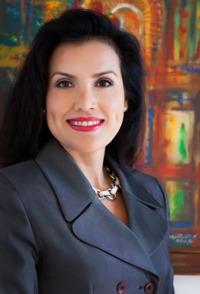 Cecile Munoz: As an outsider looking
in to the seemingly numerous changes
in leadership here, you step back
and have to at least start
to wonder what is happening
Before joining Schwab, Kallsen served as executive vice president of First Command Financial Services Inc. from 2009 to 2012, where she dealt with the aftermath of a scandal at the Fort Worth, Texas-based company having to do with exorbitant sales fees. First Command settled with the Securities and Exchange Commission and with FINRA's predecessor for $12 million in December 2004 without admitting or denying wrongdoing. See: First Command's Marty Durbin retires — well after his scandalized IBD went RIA to rehab its image.
Previously, Kallsen was vice president at Thrivent Financial for Lutherans, a financial services organization affiliated with the Lutheran Church that is known for faith-based investing and its emphasis on annuities.
Perhaps most impressively, from 2004 to 2009 Kallsen had a stint as senior vice president at San Antonio, Texas-based United Services Automobile Association, a company with a much-admired brand.
Struggle or equilibrium?
Kallsen's elevation is reminiscent of Schwab's 2012 executive shuffle when Clendening and Gill were tapped to head up the retail investing division after Benjamin Brigeman left the company. See: Ben Brigeman is exiting Schwab and his position atop its retail business — perhaps portending bigger changes.
The financial services headhunting community has noted the pattern and wonders whether the baseball manager-length tenures at Schwab reflect its struggle to find a new identity and equilibrium in the retail marketplace.
"As an outsider looking in to the seemingly numerous changes in leadership here, you step back and have to at least start to wonder what is happening," says Cecile V. Munoz, president of U.S. Executive Search and Consulting in Los Angeles.
"Is it the clarity of the vision or the direction of the role or perhaps there is a misalignment between expectations of the role and the talent that is brought in to execute that role? The talent that has sat in that chair is proven phenomenal individuals who have demonstrated success in other areas, Sometimes, a company will say they're moving into a segment of the market and it's not a priority and sometimes the talent is hamstrung and can't execute on the strategy."
Toughest job in the industry
Schwab is still trying to change its image from discount brokering to be a branded wealth manager, but high net worth individuals still see the company as a discount broker, even though the firm cringes at that notion. See: 8 takeaways from Schwab's earnings report and commentary including: We are 'full-service', dammit.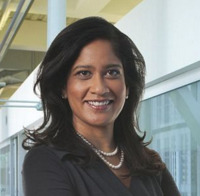 Naureen Hassan was recently named to
Schwab's sexiest role — launching its
automated advice bot.
Finding a executive with the skill to carry off the transition from discount broker to wealth manager is difficult because Schwab's respected brand as an RIA custodian hasn't thus far rubbed off on high-net-worth and ultrahigh-net-worth investors, says Tim Welsh, president of Nexus Strategy LLC in Larkspur, Calif.
"It's the toughest job in all of financial services. It's a lot harder to sell advice than it looks. There's a reason why there's $5 trillion sitting in the wirehouses. Even though they're tainted their brands still work." See: Wall Street's big retention problem: RIA compensation is nearing parity with wirehouse brokers.
Packaged products dilemma
Indeed, Schwab continues to strive to differentiate itself in the crowded high-net-worth marketplace and the list of esteemed executives who've tried their hand at selling Schwab advice is long.
Welsh says there's is a good reason why none of these estimable executives are likely to go down in history as the ones who reinvented Schwab's retail business.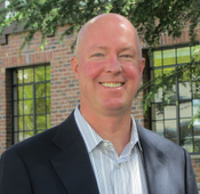 Tim Welsh: There's a reason why
there's $5 trillion sitting in the
wirehouses. Even though they're tainted their
brands still work.
"When you're sitting on a huge pile of assets that are basically self-directed, the only way to make money is to sell packaged products. The pressure is on for Schwab to push packaged products and it's a lot harder than it looks and no one can crack it — hence the musical chairs of executives."
He adds that Schwab is on the right track with products like ThomasPartners and Windhaven. Kallsen will not oversee Windhaven. See: With Stephen Cucchiaro out, Liz Ann Sonders takes the Windhaven reins.
Utility executive players
But Schwab spokesman Greg Gable downplays the turnover in this post, noting there is a constant shuffle of executives in the industry. Moreover, Gable says Schwab purposefully and with forethought switches up its executives.
"We were clear when we established the previous co-lead structure in Investor Services that our intention was that it was a temporary structure, so it would be a mistake to read too much into that change," he writes in an e-mail. "Leadership within enterprises or divisions change in all businesses and institutions. In truth, there has been modest turnover in Investor Services leadership. Walt Bettinger led investor services until becoming Schwab president. Ben Brigeman led it for four years before retiring. John and Andy co-led it for three years."
Gable goes further, saying Schwab's executive deck-shuffling is a management strategy designed at keep the game fresh for the institution and its employees.
"We're fortunate to have strong bench strength, and people move into new roles within the company for many reasons that reflect our desire to take advantage of unique skills and potential given current and future business needs. We try to regularly rotate our executives into different roles to help build and develop their diverse skills."
Other examples of rotation for fruits-of-rotation's sake include Jim McCool moving to a number of different posts and Bernie Clark leading Investor Services's client servicing before leading Schwab Advisor Services. In addition, Steve Anderson led the branch network before leading Retirement Plan Services.
In a sign that Schwab has an executive rotation habit, but also a desire to put woman executives in pivotal roles, Naureen Hassan moved from a key role in Schwab Bank to heading up Schwab's robo-advisor effort, Schwab Intelligent Portfolios, that is due for launch by April.
"Executive rotation is a healthy part of a growing company," Gable says.
Full portfolio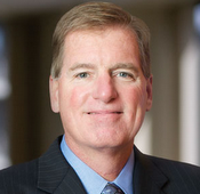 Bernie Clark is just one Scwhab
executive who's held multiple posts, a
rotation strategy that is "a healthy
part of a growing company," says
spokesman Greg Gable.
Clearly, Schwab executives are hopeful that Kallsen's experience at USAA will equip her to lead the crusade to woo high-end investors. See: The trusteed IRA: One tested method to maintain assets under management through the generations. USAA is headquartered in San Antonio, Texas, and was founded in 1922 and is known as an auto insurance company but also offers banking and other insurance services.
"Terri is a seasoned financial services executive with deep experience and strengths leading organizations that serve individual investors," says Gable. It is a never-ending focus that gets to the heart of our strategy and our relationship with clients. Terri's experience with another financial services company that excels at that is a great synergistic and cultural fit."
Kallsen is tasked with "driving profitable long-term growth and increasing client loyalty in the retail business, serving individual investors," according to her job description on the Schwab website. Kallsen manages Schwab's branch network, Independent Branch Services, i.e. franchises, client service and support, wealth management including Schwab Private Client, financial planning, acquisition delivery, supervision and controls, portfolio consulting and optionsXpress."
Schwab declined to make Kallsen available for interview.
USAA! USAA!
Just how good is USAA, which is known chiefly as a car insurer for military veterans?
At the December MarketCounsel conference in Las Vegas, both Bernie Clark and Mike Durbin, who heads up Fidelity Institutional Wealth Services, sat on a panel and co-endorsed USAA as their favorite financial services brand outside of their own firms.
Durbin told of the time he was moving from the West Coast to Boston and USAA called him to say he was paying too much money for his policies, which were overlapping, and that the company would be sending him a refund check.
Clark echoed those sentiments.
"I love the culture of USAA," he said.
Brooke's Note: I use USAA. I concur.
---
Related Moves
---
---
October 31, 2018 – 11:21 PM
---
---
---
Mister RIA
January 21, 2015 — 3:48 PM
I hope my fellow advisors are noticing that Schwab is out and out competing with our businesses quite formally. By the end of the year I will have moved all of my client assets out of this firm. We're being boiled alive as Schwab slowly turns up the heat folks. Don't do business with them.
Hugh Ching
September 29, 2016 — 9:28 AM
I disagree with the comment above from Mr. RIA, but I would recommend the following, as suggested by my student of post-science Amy: Charles Schwab will provide completely automated turnkey systems to Schwab Independent Branches and to Schwab Affiliated RIAs, making Schwab into the industry leader in financial service. (CS is only one half the size of GS and one fifth the size of JPM, which are RIA's real competitors.)
marion hillman
Having been a good customer of USAA's for over 50 years, I can tell you as of now the changes of impersonal, not at all customer friendly and my complaints are basically not being heard. We have trusted USAS for a very long time, now, I wonder, and do not trust what is going on. Was anyone told of all these changes or did we all fall prey to their selling us out?
Dan Gorman
Ms kalsen and mr Gill we're terminated and most are cheering as both of their management styles have been scrutinized after many complaints.