Cardale Jones has already earned one CFP.
Early in the game during the national championship against University of Oregon, Cardale Jones did the unthinkable.
The Ohio State quarterback sped to his right with plenty of space even as a defender bore down. He could run out of bounds, throw the ball out of bounds, run for a first down or pass the ball. Instead, he just allowed the ball to flutter out of his hands to be recovered as a fumble by the opposition.
Looking stricken, Ohio's coach Urban Meyer asked Jones what had happened. Jones reportedly replied: "I dropped the ball" then proceeded to take his spot on the bench. The ESPN announcers, already awed by this great athlete, were effusive in their admiration for the way Jones handled that exchange. It reflected his ability to see the larger picture in a matter-of-fact manner.
Jones went on to shred Oregon.
A college player usually completes such a heroic run by entering the NFL draft — perhaps with a stop off at Disney World along the way.
New discipline
But just a year removed from reports of Jones being a class-skipping, out-of-shape, video-game-addicted, third-string quarterback, Jones has declared his intent to forgo entering the NFL draft this spring.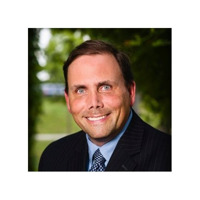 Ed Gjertsen: The fact he said
'financial planner' ... and not 'financial
advisor' means the work those of
us in the profession are doing
to elevate the awareness of financial
planning as a true profession is
resonating.
"It is rather ironic that Jones won the College Football Playoff National Championship, which has been shortened to the acronym CFP," according to a release from Denver, Colo.-based Financial Planning Association. "In financial planning, a Certified Financial Planner is someone who has demonstrated the necessary competencies and ethical requirements necessary to be a financial planner. He has attained one CFP already. It only makes sense to pursue the other when he is ready."
Challenging past
If Jones were a character in a movie, you'd think the author of the screenplay went overboard. Jones says he never met his father and is quoted by Sports Illustrated saying "I don't know who he is. Period." His mother was beset with so many troubles in raising six children that she was willing to allow Jones to move in with a social worker for three years leading up to college.
His dream of becoming a financial planner appears to have a good path. The Fisher College of Business at The Ohio State University has programs in place to help those pursuing CFP certification. The student can take the education portion of the requirements at Ohio State, but needs to fulfill the "experience" requirement under the CFP Board guidelines. See: The once underrespected CFP gets a lift after Merrill Lynch and now NAPFA make it central for newbies.
The CFP has another strong Ohio connection.
"As a proud graduate of Ohio State University myself, I would be honored to have Cardale Jones go through the CFP Board-Registered Program offered there and work toward CFP certification," says CFP Board chief executive Kevin Keller in an e-mail.
Choice of word
Ed Gjertsen II, 2015 FPA president, likes Jones's odds for success.
"The fact he is eager to forgo an opportunity to enter the NFL draft this spring to continue his studies of one day becoming a financial planner when his playing days are over shows he has his priorities straight. And the fact he said 'financial planner' during his press conference and not 'financial advisor' means the work those of us in the profession are doing to elevate the awareness of financial planning as a true profession is resonating." See: CFP Board makes a raft of changes — including plans to send out press releases about CFP members who declare bankruptcy.
Jones is clearly not risk-averse; chances are that a 22-year old might well have secured a million-dollar contract.
That's quite a way to start adult life. But lots of money alone does not a life make. Jones does not intend to drop the ball.
---
Related Moves
August 2, 2019 – 12:48 AM
---
---
Mentioned in this article:
---
---
---
CFPinOregon
January 19, 2015 — 9:25 PM
It's great to see an athlete thinking about his future beyond his playing days. However, the Ohio State University was playing University of Oregon not Oregon State for the national championship. When I moved to Oregon, I learned very quickly those two schools are not to be confused, especially when it comes to football.
brooke southall
January 19, 2015 — 10:00 PM
CFP in Oregon,
Duly corrected! Shame on me. One of my good friends just moved from Corvallis to Eugene
and he is the first to tell you that Ducks and Beavers have little in common.
Brooke
Mister RIA
January 21, 2015 — 3:45 PM
In my opinion the CFP designation has been hijacked by non-fuduciary brokers and salesmen and is forever lost in the battle to have financial planning be a profession. It is, and always has been, and industry. When clients can't follow their planner when he changes jobs, that's an industry who sees clients as consumers, not a profession.