Passing on the NFL draft, Cardale Jones has a better idea: Study to become a financial planner
The Ohio State quarterback won the National Championship, humiliating the opposition, and doing it all after being relegated to third string
Cardale Jones has already earned one CFP.
---
CFPinOregon
January 19, 2015 — 9:25 PM
It's great to see an athlete thinking about his future beyond his playing days. However, the Ohio State University was playing University of Oregon not Oregon State for the national championship. When I moved to Oregon, I learned very quickly those two schools are not to be confused, especially when it comes to football.
brooke southall
January 19, 2015 — 10:00 PM
CFP in Oregon,
Duly corrected! Shame on me. One of my good friends just moved from Corvallis to Eugene
and he is the first to tell you that Ducks and Beavers have little in common.
Brooke
Mister RIA
January 21, 2015 — 3:45 PM
In my opinion the CFP designation has been hijacked by non-fuduciary brokers and salesmen and is forever lost in the battle to have financial planning be a profession. It is, and always has been, and industry. When clients can't follow their planner when he changes jobs, that's an industry who sees clients as consumers, not a profession.
---
Related Moves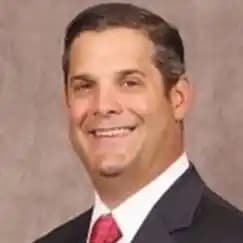 December 29, 2022 at 1:05 AM
---
August 2, 2019 at 12:48 AM
---
---
Mentioned in this article:
---
---