Tim Buckley stuck to the script until 'Joseph' posed a question.
Brooke's Note: Vanguard Group has such a do-no-harm brand association that the growth of its robo-phono RIA is exploding in spite of itself; VPAS is growing at a clip of about $1 billion per quarter. Compare that to an offering with a similar profile, Personal Capital, which just hit its first $1 billion after being founded in 2009. The question is whether Vanguard is a company of high integrity or simply a firm with low fees and a nature so staunchly benign that nobody could ever get hurt. Sanders listened to the Vanguard's national webcast featuring its CEO and CIO. His experience was, shall we say, very Vanguard.
Just when the ode to passive investing sanctimony threatened to become part of the white noise of history, one incisive question from an investor listening in on The Vanguard Group Inc.'s annual webinar drew a measure of substance from Vanguard executives and prompted more such provocative questions in its wake.
The New Year always brings with it predictions from asset management companies. Last Thursday, Malvern, Pa.-based index maven added its voice to the industry cacophony with a live webcast billed as "A Look Ahead to 2015." See: What led to Vanguard allowing its 401(k) plan sponsors to shop around for non-Vanguard target-date funds.
But anyone expecting a look ahead was destined for disappointment. Chief executive Frederick William McNabb III ("Bill") and chief investment officer Mortimer Joseph Buckley ("Tim") spent the hour rehashing what Vanguard clients presumably already knew: the market is hard to predict, low fees are good, and systematic, passive investing probably beats other methods over the long term. It's Vanguard culture in webcast form, incubated since its 1975 founding by Jack Bogle. See: John Bogle tells the Morningstar crowd just why Vanguard Group has a 'problem' — and it starts with his dogged criticism. Bogle openly criticizes his old firm for what he considers pseudo-advocacy on behalf of ivestors — most recently what he considers half-baked shareholder activisim
You couldn't blame the bland corporate prognostications on indifference. The Vanguard press team had sorted through more than 3,500 client queries in the run-up to the webinar as well as many more that came in live via Twitter, and were able to ask McNabb and Buckley such questions as: "I'm too busy to manage my investments, what should I do?" "What's the best way to weather a market downturn?" "What's the best strategy to protect assets as interest rates go up?" and "How does a strong dollar effect what investors should do?"
Depressingly, for this entire array of questions just one answer was returned: The best thing for investors in this case is a broadly diversified and regularly reallocated portfolio of low cost funds, McNabb and Buckley opined robotically.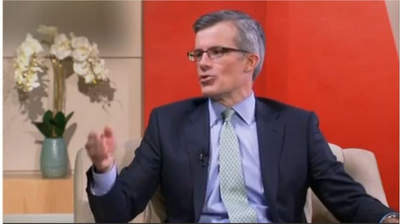 Tim Buckley: One year predictions aren't
worth the paper they're written on.

Late-summer launch
When asked to give his outlook and picks in emerging markets, Buckley told viewers that "one-year predictions aren't worth the paper they're written on" and "if someone gives you a one year prediction, run the other way." Later, he told viewers not to try to time rising rates. Vanguard had produced this webcast for three years straight, he said, and each year people were sure rates were finally going to rise. His closing message for viewers was essentially an exhortation to not pay any attention to the market.
But things livened up when listener "Joseph" asked why Vanguard Personal Advisor Services — the firm's new wealth management unit — wasn't more prominently advertised on the firm's website. McNabb said VPAS was still in pilot mode but would be launching sometime in late summer, the end of the third quarter. See: How Vanguard Group's robo-countering effort got to $1.3 billion of AUM so easily and why its future seems bright.
A Vanguard spokesman confirmed this timetable Friday.
News of the launch of the service appeared to have instantly piqued interest across Vanguard's client base. Fifteen minutes later, McNabb was prompted to answer another question about VPAS when "Johnny" e-mailed in to ask how much the service would cost. The answer: 30 basis points, not including the cost of the underlying index funds. Vanguard's moderator Rebecca Katz added on the webcast that Johnny's question was just one of many, many follow-ups on VPAS.
Vanguard Personal Advisor Services will be open to all Vanguard clients with more than $100,000 at the firm, although Vanguard hopes to drop the minimum to $50,000 eventually. Clients with more than $500,000 will get a dedicated financial advisor while those with less will be assigned to a pool of advisors. Vanguard is actually already in the wealth management business, but only for the extremely wealthy. The firm currently advises about $28 billion for institutions and ultrahigh-net-worth individuals in a separate program, which they hope to merge into VPAS sometime after launch.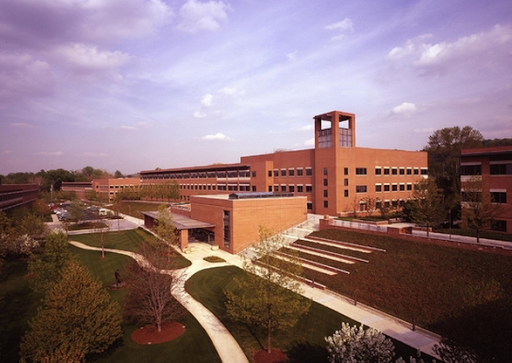 The Vanguard campus has no apparent
people…perhaps the robos are taking over.

Though this hasn't been a traditional part of the Vanguard experience, the firm will have to learn quickly.
"They are not going to compete with the robos in terms of pizzazz; they don't need to, at least at present," says Will Trout, senior analyst at research and consulting firm Celent, "However, over the longer term, Vanguard will be at a disadvantage if they do not deliver a robust digital user experience."
Stuck in beta
Even in the pilot mode it calls "beta," Vanguard's Personal Advisor Services has been very successful at attracting assets. As of the third quarter of 2014, VPAS has about 5,000 clients and $4.2 billion in assets — a leap from $1.3 billion as of last March. While this would be spectacular for a pilot project at almost any other company, when viewed against $215 billion in assets inflows Vanguard saw in 2014 and the more than $3 trillion the firm now manages overall, it's a drop in the bucket. See: How Vanguard Group's robo-countering effort got to $1.3 billion of AUM so easily and why its future seems bright.
Though Vanguard does not define "beta," the term is generally ascribed to a product by a company when the basic features of its new software are in place and customers are actively using it — but not under the full implied umbrella of quality assurances. Beta is considered an adolescent state of advancement in which bugs are still being worked out, speed and performance issues are imperfect — perhaps hazarding crashes or data loss.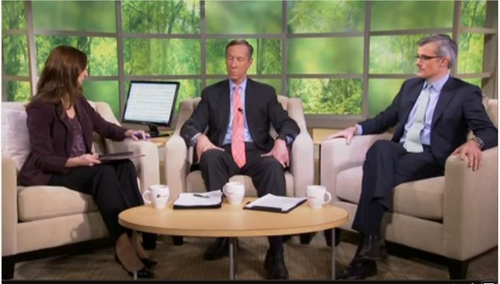 Vanguard's CEO and CIO provided pomp,
circumstance but no outlook in their
2015 outlook.
The question, then, is why Vanguard, fortified by a 14,000-person staff world doesn't move more quickly to take its offering out of beta — or at least make VPAS more prominent on its own website?
The answer apparently is a fear of success. Reached by phone, a Vanguard spokesman said the firm is spending the time between now and the third-quarter launch ensuring it has the capacity to deal with expected demand. It's unclear whether the concerns are technical ones of the kind that Healthcare.gov experienced as Obamacare was rolled out or more related to a paucity of phone-answering advisors leading to infuriating time on hold. The firm allows that it expects to hire more advisors for VPAS as well as incorporating advisors from other parts of the company. See: How RIAs can compete with super-RIAs, robo-RIAs and the 'phono'- and faux-RIA market of 2015 and beyond.
Bandwagon strategy
Vanguard's pressroom was otherwise mute about VPAS, directing a reporter to outdated, publicly available information. So until the third quarter at least, these webcasts might be the best indication of what personal financial advice from Vanguard will look like.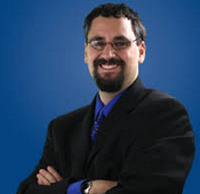 Mike Kitces: Financial planning is probably
more of a retention strategy than
an asset gathering strategy.
Such a tentative approach may well reflect ambivalence by Vanguard about playing an active role in the life of clients when passivity has been the strategy that lays its golden eggs.
Then why do it at all?
Michael Kitces, partner and the director of research for Pinnacle Advisor Solutions, says Vanguard's foray into mass advice is the beginning of a trend in which very large asset managers insource financial advice in order to build stronger relationships with their clients.
"Financial planning is probably more of a retention strategy than an asset gathering strategy. Few people wake up at night thinking 'jeez, I need a comprehensive financial plan' but they appreciate the advice after the fact when it's included anyway."
By the way, last Thursday's vanilla webcast notwithstanding, Vanguard does find economic forecasting helpful enough to put together an annual market review, and made several one-year predictions in its 2015 edition, including a few on the Federal Reserve rate policy and U.S. GDP growth. It also gives one-year "fair-value" estimates for U.S. treasury bonds.
---
---
Mentioned in this article:
Kitces.com
Consulting Firm
Top Executive: Michael Kitces
---
---
---