How the industry is rallying to help John Hyland as his cancer returns and why the New Jersey advisor seems impervious to fear
The only path to survival for the owner of a $17-billion AUA OSJ is a bone marrow transplant and advisors are getting swabbed to improve his odds of finding an elusive match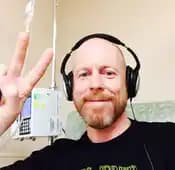 John Hyland pictured yesterday at his chemo session: I have every intention of coming out the other end.
---
Related Moves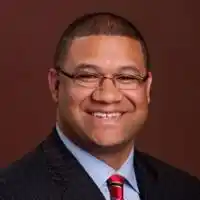 August 19, 2020 at 2:18 AM
---
October 5, 2018 at 7:40 PM
---
---
Mentioned in this article:
LPL Financial
RIA-Friendly Broker-Dealer, RIA Welcoming Breakaways, Advisory Firm
Top Executive: Dan Arnold
Private Advisor Group
Specialized Breakaway Service, RIA-Friendly Broker-Dealer, RIA Serving Other RIAs
Top Executive: RJ Moore, Chief Executive Officer
---
---
---
Biphenotypic Acute Leukemia Fighter; No Financial
January 14, 2015 — 7:55 PM
Mr. Hyland, consider yourself lucky that at least you won't need to worry about whether or not your "financial advisor" will take advantage of you during your medical event. I lost a dear friend to biphenotypic acute leukemia. We fought it for one year via chemo. Lost that battle so went to a salvage chemo and prepared for a BMT. He never made it to the BMT. He developed an infection and then sepsis set in. Then hepatic encephalopathy. Devastating. Little did I know that a medical event put me on my "financial advisors" low-hanging HNW fruit radar. My "financial advisor" at one of the wirehouses—you know the places where a top official of one of them told Arthur Levitt privately that he wouldn't send his mother—took our medical event as an opportunity to exploit me/us. Unbelievable. Unfathomable. Utterly Disgusting.
BAL Fighter; Now Financial Advisor (esp. wirehouse
January 14, 2015 — 8:24 PM
It's a feeling of being raped in every orifice at a most vulnerable time. BAL and my friend's death beat me down; my wirehouse "financial advisor" kicked me when I was down but didn't finish me off. I feel like I'm climbing El Capitan with raw fingers and toes now.
I am hopeful that you will find a marrow match (you appear to be Caucasian so your chances are better than other races). I encourage you and your loved ones to get on and read the BMT list serve, if you are not already. There's an ALL and AML list serve as well. Good luck to you.
Lynne McAuley
January 15, 2015 — 6:10 PM
Good luck with finding a donor. I am also a cancer survivor and you are an inspiration.