Abby Salameh: There is no good place for emoticons in a professional relationship.
Remember the days when you had an actual Rolodex on your desk and the only way to connect with someone was to flip through it, find their business card and then pick up the phone and make an actual phone call to that person?
There was no Salesforce, Redtail — or e-mail for that matter. You had to write notes, in a notebook or on a yellow legal pad, to keep track of what you discussed with your clients.
Back then, the process was simpler. More brick and mortar. If you wanted real interaction with a client, you would call them, schedule a meeting and maybe even a luncheonette came into the equation. See: One thought for advisors with stagnant practices: Pick up the telephone!.
In the pre-Internet era, all a client or a prospective client knew about you was what they learned from a mutual friend or business acquaintance. They could not find information about you on the web, through your Facebook account or Yelp. All your clients knew was the image you conveyed when you saw them in person or spoke to them over the phone.
Too, the lines of specialization were clear. A hybrid was kind of a car or a genus of plant. You were either an insurance agent, a stockbroker a financial planner or an estate planner. See: What swayed me to the hybrid cause after an early indoctrination as a 'pure RIA' disciple.
Put simply, the financial advisor/client relationship was formal and defined from tip to tail.
Lives, planned
My, how things have changed for the better but blurrier.
Now, many advisors I work with credit themselves with being extremely close to their clients — especially their "A" and "A+" clients. I had one advisor recently tell me that she "considers her clients family. They know my children and I know theirs. It is much more than a business relationship." See: Are ultra-high-net-worth clients really worth it?
At the same time, there has been a trend toward being a "holistic" wealth manager, meaning the advisors serve as quarterback for clients' financial affairs with the implicit promise of being a life planner.
All of which makes establish a fine balance between personal and too personal. I see practices on the part of advisors on a daily basis that leave me to puzzle out: When do advisors cross the line and how can we be certain we are not offensive in our desire to create a community among our clients?
John, an advisor in New Jersey, for instance, draws the line at dog walking but will do anything that falls under the rubric of financial plans, investment management, estate planning and wills. See: How a $5-billion RIA is using a client's legendary Rolodex to build a sports practice.
Your clients have the ability to know much more about you than they used to. Your life is no longer private, making reputation management a paramount priority.
Here are five ways to strike a good balance with clients in a world where the social is increasingly personal.
1. Get personal — not private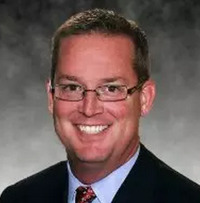 Tim Brunnock: It is also critical
to have a boundary that you
keep intact.
"It is important to establish a relationship where your clients know you and you truly care about their well being, but it is also critical to have a boundary that you keep intact," says Tim Brunnock, a financial advisor in New Jersey.
Tim recalls a time he went to dinner with a couple that were clients of his, along with an insurance advisor he works with closely (let's call him Joe). Tim wanted to make the introduction to his clients so he could continue to be the quarterback for his clients' financial team.
Joe was professional and impressed Tim's clients. However, when they went online to dig around, they found Joe over-sharing regarding his pending divorce and venting about the financial distress his soon-to-be ex-wife was causing him. Unsurprisingly, couple decided not to utilize Joe's services and Tim was beyond embarrassed. See: Where RIAs should draw the line in rewarding clients for referrals.
2. Be Informative, not informal
When sending communications to clients, always remember to provide something of value. It is easy to get informal with e-mail, but there is no good place for emoticons in a professional relationship. One advisor I knew a few years ago regularly put a smiley face at the bottom of each e-mail communication. I facilitated one of his advisory board meetings and his top clients at the table concurred that they did not want to see smiley faces when receiving their financial information. Save it for your friends and family. See: 10 top ways to use social media without courting regulatory trouble.
3. Resist the selfie-snap when you are out socially
You probably can relate to this scenario: You are out one night with your spouse (or at a conference with other advisors, or at a birthday bash for your buddy, etc.) and maybe you had a few too many glasses of wine or beer or vodka. Next thing you know you are at a restaurant or a ball game or a rooftop soiree when someone decides to capture your fun on video or in photo. Then it is shared socially through Facebook, LinkedIn or Twitter. Now all of your connections have access to see how much fun you had that night. See: Why compliance experts are apt to dislike Facebook.
Repeat after me: "It is never a good idea to post pictures or videos from a fun night out with friends."
4. Don't get emotionally involved
Patrick, an advisor in New York, Patrick is extremely close to his clients. He hosts an annual picnic each year for clients, their kids and grandchildren. He brings in carnival rides and bouncy houses and the barbeque. Patrick also has an annual holiday party at the same all-out level. He sees his top clients for lunch or dinners and goes to weddings and communions. He knows their trials and tribulations, their dreams and ambitions.
And then one day, a client dies/gets sick/moves and Patrick falls apart. He's so emotionally attached to his clients that he's left vulnerable by the defection and risks being perceived as weak.
Needless to say, it is also not a good idea to get involved in other ways. One advisor I knew actually started dating the daughter of one of his very wealthy clients. All was fine until it was not. "Christopher" not only lost his girlfriend in the end but also lost the account. See: Investor Karl interviews Mark Tibergien — guru, author, chief — who tells why solo practices are far from extinct.
5. Crossing the tan line
Relationship management and the financial advisory business has come a long way since the days of the Rolodex. Expectations are high, the competition is fierce, and personal information is abundant. There are large corporate firms touting their advisors' ability to "go the extra mile" and handle a multitude of affairs.
As an independent advisor, there is certainly a need for your clients to get to know you to get a bead on your ethics, values and personality.
But, there is a time and a place for everything. And advisors should never forget that their clients are exactly that — clients. With so much information easily accessible, it is more important than ever to maintain a positive image and not cross the line.
I recall going to a doctor for a physical once and he told me I had great tan lines. Need I say more?
Abby Salameh is chief marketing officer for Private Advisor Group LLC Morristown, N.J. Before that, she worked for Fusion Advisor Network. Abby has 20 years' experience working directly with independent advisors. Having started her career at Sanford C. Bernstein & Co. Inc. in 1992, Abby went on to help launch InvestmentNews for Crain Communications Inc. In 2002, she joined TD Ameritrade to head the marketing efforts for its institutional services. Abby has provided strategic and tactical marketing consulting for leading industry firms, including large broker-dealers and independent advisors.
---
---
Marty Morua
September 10, 2014 — 2:48 PM
Judgement.
Good common sense thoughts Abby, but I too agree with Jay's point.
Like anything in life, you (the financial advisor in this case) needs to use their better judgement. I've seen some of the Biggest thought leaders in this industry share "Selfies" and add "smiley faces" to emails. Names of people you constantly see in the RIAbiz, Investment News, etc, who share their personal side with tens of thousands.
Don't cross the line. Yes, agreed, but people crave emotional connections. Its bonding that builds trust and empathy. Its whats made the human species survive for so many years.
Marty Morua
Abby Salameh
September 10, 2014 — 6:11 PM
Thank you both for your well thought comments. I, too, have been guilty of sharing much with people I have gotten close to both personally, professionally and socially from time to time. I guess the bottom line that I am trying to convey is to use your best judgment. With so many mediums for clients and prospects to find out about you, it makes sense to be prudent. Things can easily be misconstrued and one upset client can reach many people easily.
As far as the emotional connection, we are all human and I would hope we do have empathy and real emotions for our clients. My guidance is merely suggesting we always keep in mind that we are in this business we love, but it is a business. I appreciate your thoughtfulness. Thank you for commenting.
Jay Palter
September 9, 2014 — 8:03 PM
Great piece, Abby. I love the "Get personal – not private" point. Very important.
But I question the practicality of not getting emotionally involved. I agree it should be a professional aspiration to maintain a professional distance – and I most certainly agree that romantic involvement is out-of-bounds – but is it really possible to not care deeply about your clients after working with them for 10, 20, 30 years or more? I think that may be an unrealistic expectation for many business people.