David J. Dunn: We like fundamental investments that have inherent value.
Brooke's Note: I recall when RIABiz was getting started up that our webmaster, Nevin Freeman, 21 at the time, suggested I buy bitcoins. Channeling my inner Warren Buffett who says to never buy anything you don't understand or anything pitched by a person under 22, I ignored him. Now here we are writing about RIAs investing in Bitcoin (upper case when discussing the system and lower case when referring to the "coins" themselves) on behalf of clients and a whole cottage industry springing up to assist advisors in doing so. Sanders Wommack says he is now much more disposed toward investing in Bitcoin than before writing it this story. One major point in its favor seems to be that we are no longer talking about Bitcoin but about Bitcoin 2.0, if you will. After some very public disasters for this open-source software, it has — by many accounts — been largely debugged. What is Bitcoin's value proposition? Nothing less than the idea of the ultimate business disruption of banks and credit cards and areas where you otherwise get gouged unmercifully: money transfers, currency exchange and credit card fees.
David J. Dunn was like most financial advisors when it comes to Bitcoin: he didn't want to touch the bizarre cyber-store-of-value with a barge pole.
Mind you, the president of Kingsbridge Wealth Management Inc., which manages $130 million of assets and is based in Las Vegas, was intrigued. He'd heard the hype. Then, last November, a venture capitalist that his firm invests with made a major investment in Ripple, a major Bitcoin payments company. That was the first time he thought there might actually be legitimate substance behind all the Bitcoin ballyhoo.
So Dunn set out to do his due diligence. First, he and his Kingsbridge colleagues attended a Bitcoin summit in London and began experimenting with the currency, using personal bitcoin wallets for their own shopping. Last spring, Dunn went on a tour of five Silicon Valley firms leading the way in Bitcoin technology: a "mining" company that generates new bitcoins by processing and verifying bitcoin transactions; an ATM start-up for the currency; a virtual "wallet" company that stores bitcoin for consumer use; a Bitcoin-centric venture capital firm; the Bitcoin Investment Trust; and a fund that allows advisors and accredited investors to invest directly in the digital currency.
Seriously bottom floor
Dunn says some these companies were so new they didn't even have furniture, but what impressed him most were the resumes of the employees. It seemed they had all left technology titans like Google, Facebook, or PayPal to come take a chance on the future of the upstart digital currency. See: RIAs fed up with Facebook should hop on the Google+ bandwagon.
By the end of the diligence process, Dunn, who's has had a broad exposure to payment processing over his career, was so impressed by the potential of Bitcoin and the disruptive potential of the blockchain technology that he was ready to make an investment.
"Talk about an industry that's ripe for disruption!" he says, referring to the fact that the payments industry is still running on technology that hasn't been updated for decades — and all that old technology comes with high friction costs.
FINRA jitters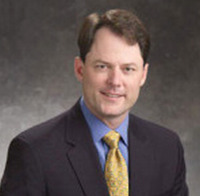 Steve Lord: Advisors will look foolish
in many years for not buying
it.
Amid all this rah-rah, establishment voices of the investing community are still sounding the alarm about how bitcoin is still, at best, a shaky investment.
And on Aug. 11, the Washington, D.C.-based Consumer Financial Protection Bureau issued a report titled, Risks to Consumers Posed by Virtual Currencies, which outlined all the dangers of digital currencies and cited many cases of consumer fraud.
"Virtual currencies are not backed by any government or central bank, and at this point consumers are stepping into the Wild West when they engage in the market," said CFPB director Richard Cordray. See: The top 10 alternatives to alternative investments.
Who's on first?
But these fears could be a natural function of a story advancing faster than the regulators.
"I thought advisors would be slow to the process, but it was completely the opposite," says Savneet Singh, founder of New York-based GBI (Gold Bullion International) LLC and an advisor to SecondMarket Holdings, Inc., also in New York. "The Who's Who are buying Bitcoin," he says. See: How a TAMP, a New York startup, a $14-billion hedge fund and Brinks are part of bringing cold, hard gold closer to RIAs.
So why would any advisor who understands their fiduciary obligations stockpile a cabalistic quasi-currency with limited applications, few users, a history of poor security and nefarious adopters, and an uncertain regulatory environment?
It's a long story — at least for a young company.
First created in 2009 by an anonymous programmer, Bitcoin is a virtual currency without a centralized administrator. Based on open-source software, this "programmable cash," is essentially a way of transferring value from person to person over the Internet without having to go through a bank.
Wading in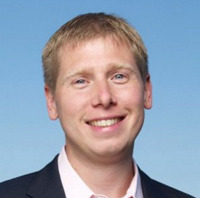 Barry Silbert: If you asked me
18 months ago what the biggest
risk was to Bitcoin, I would
have said regulation.
Kingsbridge bought a small holding in the currency — a little less than a million dollars — for its clients through an alternative asset portfolio the firm runs. They are now tracking the price of bitcoins and watching future developments in the space with an eye towards increasing their investment.
"If I were a merchant in a retail business, I don't know why I wouldn't take it," says Dunn, who notes that while credit and debit cards might charge 2% and up, bitcoins can be processed for only 5 to 10 basis points. What's more, merchants can get their coins exchanged for cash immediately instead of waiting a few days for the payment to be processed.
Thousands of companies now accept bitcoins as payment including major companies including Dell, Starbucks, Expedia, DISH Network, Overstock.com, and Tesla Motors.
Left behind?
Others familiar with the digital currency industry say we've only seen the beginning — and that not investing in Bitcoin is riskier than investing in it.
"Investment in Bitcoin is going to be gigantic," says Steven Lord, co-founder of the Modern Money Group LLC, a consulting firm.
"Advisors will look foolish in many years for not buying it. If they are good and they have their eyes open, if they truly try to find that extra alpha, this is the kind of asset class that provides it."
Bitcoin prices jumped from $.05 in 2009 to over $1000 in the mania of 2013, before settling into a range of $400 to $650 over the past year. One bitcoin, which can be divided out to eight decimal points, currently trades for $525. There are at least four venture capital-funded Bitcoin start-ups with valuations over $100 million — but it's not too late to invest in the currency itself, Lord adds.
More than a fad
And the regulatory front is looking slightly less ominous than it has in the past. Despite some foreign government decisions that did not go the Bitcoin community's way (Bolivia's central bank banned the currency in June), the U.S. government has recently proven more amenable according to Barry Silbert, founder of the Bitcoin Investment Trust and SecondMarket, both New York-based.
"If you asked me 18 months ago what the biggest risk was to Bitcoin, I would have said regulation. But the regulators, the Treasury, Fed, and SEC have been all quite supportive," he says. See: Babson Capital's Brigitte Posch travels to Russia with an entourage and comes away with a.
Sill, Silbert doesn't downplay the risks. "I do view it as a fairly high-risk investment. The outcome is likely binary [i.e. really good or really bad]," he says. He warns that investors should only put as much money into Bitcoin as they're willing to lose. "While I have no reason to believe it is a fad, that it's going to go away, it's still in the early stage of adoption."
Virtual vault
One "really bad" risk of Bitcoin that has a very Wild West feeling to it is outright theft.
Historically, the biggest hazard of buying bitcoins has been guaranteeing their security. Tokyo-based MtGox, once the largest Bitcoin exchange in the world, filed for bankruptcy protection in February after 850,000 bitcoins went missing from its website, suspected stolen by hackers or insiders. MtGox has since "found" 200,000 coins, but still can't account for the rest, worth about $350 million at today's rates.
That largest, but by no means only, Bitcoin heist ignited a panic as prices plunged from over $800 per coin to below $550 in a few weeks as freaked-out techies (or were they freshly rich cyber-criminals?) rushed to sell. Yet six months on, few are concerned about bitcoin security, blaming the failure of MtGox on problems endemic to that organization and even lauding the exchange's failure for bringing about huge upgrades to security.
"Security has gotten much, much better in the space of six months. I don't worry about getting hacked any more than I worry about my bank account getting hacked," says Lord, who says our credit and debit card systems are much more vulnerable to attacks (like that which struck Target). "Bitcoin security is now an order of magnitude better than what else is out there," he adds.
Silbert is betting on where the puck going — a skill he's proven capable of doing in his young career. In its first life, SecondMarket became wildly profitable after creating a sizable market for pre-IPO Facebook stock, eventually facilitating the exchange of over half a billion dollars worth. He then spun off a Bitcoin trading desk and the Bitcoin Investment Trust in late July. Silbert stepped down from his role as CEO of SecondMarket to focus on running these nascent operations at the same time. See: How the Facebook IPO is creating the mother of all RIAs, Iconiq, and what an in-your-face it is for Wall Street.
COIN v. BIT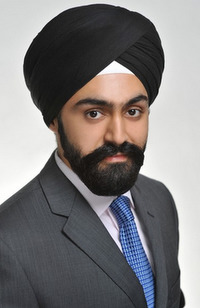 Savneet Singh: hought advisors would be
slow to the process, but it
was completely the opposite.
The Bitcoin Investment Trust launched in September 2013 and currently has net assets of $60 million. The fund has returned around 330% since inception. The investment minimum is $25,000 and it has a .5% front end fee plus an "annual administrative and safekeeping fee" of 2%. Silbert is currently in talks with major RIA custodians to get the fund onto advisor platforms. And while the BIT is currently open only to accredited investors, he has plans to list the fund on OTCQX sometime in the fourth quarter.
Netscape scenario?
Dunn recognizes he is in somewhat uncharted waters as an RIA investing in Bitcoin, but his career has previously navigated untraveled territory.
He spent his early career moving between the private wealth management divisions at Merrill Lynch, Morgan Stanley and Bear Stearns before founding Kingsbridge in 2008. By settling in Las Vegas, Dunn is consciously making his stand outside Silicon Valley's echoing culture bubble.
And despite being based Vegas, Dunn adamantly denies he gambles with his client's money. "We like fundamental investments that have inherent value," he says, and states his company stays away from crazier investments like futures and doesn't invest in any other currencies. Bitcoin, Dunn says, is different because owning it means owning a part of the currency's finite block-chain, the public ledger on which every Bitcoin transaction is recorded.
Kingsbridge chose the Bitcoin Investment Trust because of SecondMarket's reputation and because they wanted that was easily comprehended by their accountants and reporting software.
The firm is mainly worried about whether they've bet on the wrong horse.
"Our biggest concern is: 'Are we in Netscape?'" says Dunn, referring to the pioneering internet browser that is now wholly obsolete. Acknowledging that the concept of digital currency is still in its infancy, Dunn and his firm fear another of the many digital currencies could gain prominence and that products like litecoin, peercoin, XRP, darkcoin, etc., could win the race to hegemony.
Controlled growth
Otherwise, there's "huge upside, and we can control the downside," says Dunn. "We literally think upside is exponential." See: The hedge fund legal elite meet in NYC to wrestle with a terrifying new threat — RIA-like accountability.
One thing Dunn has working for him is nature's oldest economic law — a bigger demand for bitcoins than supply.
Advocates for investing in Bitcoin say prices will rise because there will be fast-growing demand for a slowly growing supply. There are currently 13.2 million bitcoins extant, and this figure is programmed to slowly increase via "mining" to a maximum of 21 million coins by 2140. Bitcoin's survival is no longer the 50-50 bet it was in years past as its benefits become clearer and adoption of the currency catches on, says Lord. Volatility and liquidity will remain issues for the near future, but he expects these issues to be resolved soon.
"In twenty years writing about finance, I've never seen a community moving as fast as this one," Lord says while tossing out the caveat that a major exogenous shock, like an undiscovered security flaw or prohibitive regulation is still possible.
---
Related Moves
August 14, 2021 – 2:20 AM
---
September 9, 2020 – 2:20 AM
---
---
Mentioned in this article:
---
---
---
No One in Particular
September 8, 2014 — 11:11 PM
Sure invest in Bitcoins if you consider it a venture investment…how many advisors have clients big enough and diversified enough where a venture allocation makes sense? And, for those which may warrant a venture allocation- diversification within the venture allocation is paramount otherwise you are rolling the dice. Anyone who has researched and invested in theses types of 'opportunities' knows that. It may have merit…who knows just like any other venture investment- but really folks when your client has $1M or less do you really think this is a prudent, un diversified investment?
guest
September 9, 2014 — 10:26 PM
I invested in bitcoin as a teenager … the best investment I ever made and ever will make. There really is no comparison when you multiply your money by 100 in a year, unless you are a VC and can get equity in a company before it goes public. If a publicy traded ETF for bitcoin is ever traded, it will make us early bitcoin adopters look like VC's who got shares of a company very early before the IPO, and we were able to do it without being an almighty accredited investor.
When considering the volatility of bitcoin now, imagine a graph showing the value of a very successful company from the moment it was created to a point in time when the IPO was first considered. Surely it is not a perfectly straight line. I imagine that it would look somewhat like bitcoins price graph over the last 5 years, where the media-induced price spikes in bitcoin are similar to additional rounds of VC funding for the company.
Just something to think about (:
The Bull
September 9, 2014 — 12:54 PM
When you find something that is going to change the world, at the very least significantly impact banking and finance, you have to wonder if you are doing your clients a disservice by not helping them acquire bitcoin. If their risk profile allows for extra risk, then at the very least consider the merits versus the risk. As a technology it's gained some serious traction in the past 5 years. Since December 2013, the number of unique wallets has gone from 1.5m to over 8m. That's incredible growth in the face of lower valuations, regulatory hurdles, government indecision, and complete failures such as Mt. Gox. Mt Gox by the way, wasn't a case of "hacked" funds being lost. It was a case of co-mingling operating funds with client funds and essentially running on fractional reserves. Risk in this space has diminished considerably and companies like Coinbase may even be preparing for 9 figure funding rounds. There is still time to get in on this and price is historically low compared to the all time highs of last year.