With kid gloves and after great patience, Morningstar yanks gold-level rating on PIMCO Total Return Fund and predicts possible exit of 'tens of billions' in assets
The Chicago fund tracker says the cut to the bronze level suggests positivity but lack of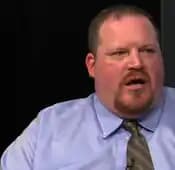 Eric Jacobsen: The fund's bronze Morningstar analyst rating reflects [our] high level of confidence in PIMCO's resources and overall abilities but also the uncertainty as to exactly how all thee parts will mesh in the wake of Gross's departure.
---
Related Moves
August 10, 2021 at 11:46 PM
---
February 28, 2020 at 11:09 PM
---
---
---
Mentioned in this article:
---
---
---
Marty Morua
October 1, 2014 — 2:50 AM
This one sentence in the article…......."Gross was probably the most important individual at PIMCO and was the face of the organization. His departure matters"...... reminds me of Apple and Jobs.
Steve Jobs was the face of Apple as well as being one of the most followed CEO's of any industry. Iconic and beloved. Many thought if/when Steve passes, Apple will soon afterwards also fade away. Nope…. its still going strong with record iPhone sales.
PIMCO will survive. This is a bad speed bump but in the end, will work out.
Marty Morua