Getting inside Barron's Top-100-Advisor lists with some help from Sterling Shea
As the scrutinized lists expands and evolves, the Dow Jones newsweekly is striving to parse better from bigger -- all while keeping a promise to Rupert Murdoch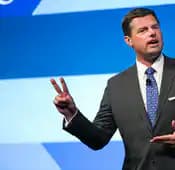 Sterling Shea: One day we may have an advisor from Edelman Financial on the list rather than Ric himself.
---
Related Moves
January 5, 2021 at 4:06 AM
---
---
---
MisterRIA
September 4, 2014 — 2:07 PM
Oh please, Barrons has crated a giant pay-to-play advertising scheme to suck money out of the advice industry … this is hardly journalism.
ks
These lists have become a huge money maker for Barrons. Unfortunately, they do not vet the list properly. Advisors are vastly overestimating their AUM just to make the list. Barrons also does a poor job of checking compliance for these advisors. All the need to do is go to FINRA Broker check!!
All the Barrons' list does is misinform the public. Barrons is a better newspaper than that. They need to go back and review their process.
AdvisorNow
December 20, 2017 — 8:21 PM
With so many of Barron's advisors kicked out of the business or in jail, why is anyone paying any attention. Rating advisors based on revenue and unsubstantiated assets? This is allowed This is journalism. Barron's must be really desperate.