Sterling Shea: One day we may have an advisor from Edelman Financial on the list rather than Ric himself.
Brooke's (rather long) Note: Either it can be regarded as an act of benevolent public service or the worst kind of media God complex — appointing your publication as the one that anoints people as the "top." It seems particularly high-handed in a business like financial advice that has only circumstantial data to ascertain qualities like caring, trust and best efforts. But a decade into having asserted itself as such an arbiter, Barron's is prospering in the role of catching advisors doing something right with its Top 100 lists. RIABiz has, since its inception five years ago, positioned itself as a voice of skepticism about the Barron's lists and has written articles about the lists themselves and its conferences. See: Barron's offers insight but declines interview about Top 100 study. We try not to be cynical — after all who are we to judge a publication that is, at least glancingly, a competitor— and that indulges in its own "top" lists? See: The RIABiz top 10 industry blogs — and which bloggers they recommend. We admire Barron's for shining a positive light on advisors from its respectable position as a leading financial publication. We also acknowledge that Barron's has shown signs of evolving its criteria from quantity of assets to quality of advisor, though skeptics believe its refinements should go much further. See: Does Barron's really have a bead on the best financial advisors in America?. Sterling Shea, managing director and head of advisory programs for Barron's, was game, even eager, to take these issues head on in a Q&A. Though more evolution is clearly possible, he expands our understanding of what exists inside the black box of determination down in Florida.
Brooke Southall: What is the abridged version of how Barron's came to be involved in the business of ranking financial advisors and how does it fit with your mission as a publication for high-net-worth investors?
Sterling Shea: Around 2003, we began to see a shift at Barron's when our research showed that more of our readers were using a financial advisor for investments and planning, and around the same time, we noticed many of our advertisers began focusing on the intermediary market. We knew we wanted to get involved in covering the evolution of the wealth management industry. Yet the mainstream financial media's coverage of advisors at the time tended to be negative and overly focused on cases of fraud or criminal activities — no one seemed to be telling the great story we saw in the role financial advisors were playing to help wealthy families achieve their financial goals.
The idea came up to rank top advisors, thereby bringing positive attention and recognition to the top 1% of the industry. We began this effort in partnership with an outside researcher named RJ Shook. He was great at identifying top advisor talent, but within a few years of working with him we felt Barron's needed to have total editorial control of the ranking process. That's when News Corp. (owners of Dow Jones & Co., the publishers of Barron's and The Wall Street Journal) helped, as company management approved Barron's acquisition of RJ's business. Following the buyout we parted ways with him amicably.
BS: And what of Dow Jones's owners, [New York-based] News Corp? What does Rupert Murdoch make of all this?
SS: Regarding News Corp., several years ago we were asked to present the Barron's advisor program to Mr. Murdoch and other members of the News Corp. leadership team, which was exciting to say the least. We conducted analysis that showed that because of the positive brand affiliation we had built between Barron's and top advisors across the U.S. wealth management industry, we had become a very appealing media venue for investment managers targeting that market. The result was that since the inception of the program to that point, Barron's had more than doubled our market share of mutual fund advertising. I would characterize Mr. Murdoch's response as a look that said both, "way to go" and "do not stop now" simultaneously.
102 points of data
BS: What is the ranking effort comprised of in terms of people, resources and mission? How has it expanded since inception and is there room to take the franchise to greater heights?
SS: We see the ranking process as a huge responsibility. We owe it to our readers, the participating advisors, and the industry to put as much diligence and effort into it as is possible. We have an incredibly passionate and savvy research team based in Florida that spend all year collecting and vetting data — we collect and review 102 individual points of data for every one of more than 3,500 advisors who submit for consideration each year. It is also the full-time responsibility of one of Barron's editors, Matt Barthel, to oversee the integrity and process of the rankings. Matt, myself, and Barron's chief editor Ed Finn all collaborate on refining the ranking methodology and criteria set to ensure the strongest outcome.
List journalism is an imperfect science by nature, and we are constantly striving to improve our approach and make each list better than the last one. Following the buyout of RJ Shook we began to expand the effort immediately. The first step was to create a separate and distinct ranking focused on independent advisors, especially top-tier RIAs. We knew our readers wanted and needed this list and we were committed to explaining how independent wealth management is different, and why that matters.
States lists; women lists
We also added a separate list for top women advisors. We feel the evolution of the industry, as well as a changing need-set among wealthy families, particularly in regards to the evolving role of women in making financial decisions in their families, will lead to huge opportunity for women advisors. See Eavesdropping on the Women Advisors Forum: Rainmakers share their secrets. Hint: They revolve around finding a niche.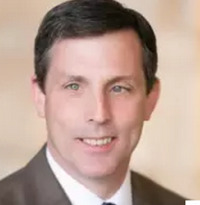 Data-meister Matt Barthel, an editor at
Barron's, oversees the integrity and process
of the rankings.
A few years ago we launched our most recent expansion, which was a state-by-state ranking of the top 1,200 advisors nationally, which we publish annually in February. There are no other immediate plans for another list, but we are always looking for ways to thoughtfully and substantively expand the scope of the program.
BS: You just published your Top 100 Independent Advisors list on Aug. 25, no doubt making those advisors and their firms very happy for the most part. But thousands of advisors who are just as capable or maybe more so did not make the list. In the aftermath of publishing this list, do you hear from advisors and what is their most common concern and what do you tell them?
SS: We do hear a lot of feedback from advisors — both positive and negative. We welcome the constructive criticism because it helps us get better. The most common critique we hear is that if we look at assets and revenue as a factor in the ranking, then by effect we reward the biggest and fastest growing advisors — but are those advisors necessarily the best? Our response is that the criteria points in our survey which are focused on quality of practice factor enormously in the ranking — as much so as data-related to assets and revenue. See: Barron's top advisor shares the secrets to his success with rapt RIAs at TD event.
Data points that relate to quality of practice include length of service, designations held and represented on the team, services beyond investments offered including estates and trusts, etc. But an advisor needs all three factors to be strong in order to be competitive for the ranking. When it comes to assessing an advisor's asset and revenue growth, in order to be agnostic and objective regarding various advisors' approaches and business models, we focus on comparing organic growth such as that attributable to referrals and increased share of wallet from existing clients. It is our steadfast belief that clients will inevitably vote with their wallet if their needs are being met in the most meaningful way possible. If we can ascertain the empirical hallmarks of organic growth then we can make an apples-to-apples comparison of which advisors are most profoundly achieving that success with their clients. That is the group we seek to recognize as Top Advisors.
Include us out
BS: Do some advisors actually ask to be removed from consideration?
SS: Yes, there are always a few whom, for whatever reason, wish to avoid the publicity. The list has been very powerful for those whom have made it though, so it seems each year we encounter fewer advisors whom ask not to be included. See: Advisor spotlight: Haverford's president hits the Barron's list with the 'most unloved' strategy.
BS: The knock on the Barron's list has always been that it simply rewards size of practice or book of business. Do you think that is a fair criticism and have you taken steps over the years to modify your selection criteria to diminish this apparent correlation?
SS: We do have specific minimum asset levels to qualify for consideration, so in that regard, we only consider advisors whom have already achieved substantial success in their businesses, and to that degree one might say the point is fair. But our ranking criteria puts assets and revenue on equal footing with data points that go to quality of practice. Referral-driven organic growth is very important to us, but equally so is the breadth and quality of service an advisor provides to clients. I would suggest to critics that those advisors whom are among the fastest growing with the largest asset totals are often earning that success by providing a higher quality service and outcome for their clients.
Too big to list?
BS: On the other hand, you also seem to have a bias against some of the jumbo giants. I don't see Ric Edelman, Adam Bold, Ken Fisher, Joe Duran and the likes on your list. How do they get eliminated from contention? See: Joe Duran explains United Capital's 100% revenue growth to $100 million since 2012 and the firm's complex plan to grow faster.
SS: This is a result of a refinement we made in our criteria to emphasize individuals active in managing client accounts. Ric Edelman, for example, is a former #1 on our list. He is a wonderful wealth manager and first-rate practitioner in every sense of the word, but by his own acknowledgement his role at Edelman Financial shifted in recent years from being an advisor himself to spending more time acting as CEO of advisory firm, with many teams under him making independent decisions on behalf of clients.
That is not a bad thing, his firm's continued stellar growth underscores the degree to which it is satisfying and deeply serving clients, but it is not what we want our rankings to represent in the future. One day we may have an advisor from Edelman Financial on the list rather than Ric himself. One might argue that we still have a few similar CEOs types mixed among our current independent advisor list, and that may be true, but you will see fewer as time goes on and we continue to refine our criteria in this regard. See: How Ric Edelman manages to bring on 4,500 new clients each year by force of personality while diminishing key-man risk at the same time.
BS: Do you use the same criteria to pick top non-independent advisors as you do for this RIA-dominated list published Aug. 25?
SS: Initially it was a nearly identical criteria set for both lists, but as we learned more about the independent channel, and the nuances of operating as independent advisor, we made subtle changes and adjustments to the formula each year. By effect, we now have a unique criteria set for our independent ranking. Some of these differences include the way we look at team size and structure, and the differences between assets and revenue related to individual vs. institutional clientele. We will continue to evolve each list to make it as tailored as possible to the advisor set under consideration. See: Eavesdropping on the Barron's Top Independent Advisor Summit and appreciating its vibe.
Barron's classified
BS: How should the reader see the Top 100 list in terms of how Barron's makes money for its troubles? I've noticed that Barron's allows these advisors to publish their phone numbers for a fee but otherwise it's not clear that this is a big profit center for you. Is this list economically viable such that it will have the lasting support at Dow Jones? I do understand that it aids in demonstrating your market presence to mutual fund advertisers.
SS: Our goal in starting these rankings in Barron's was two-fold, first to provide a valuable service to our readers, and secondly to recognize excellence in wealth management. In creating a meaningful list of the nation's top advisors we knew we could further Barron's relevancy in the marketplace. As it happened, by doing so we also simultaneously positioned Barron's brand as the de facto trusted information source at the intersection between elite-tier advisors and high-net-worth families. That is incredibly valuable brand territory to occupy as a media outlet, and accordingly Barron's business — especially advertising by top-tier mutual fund, ETF, and other investment managers has flourished tremendously since we began the advisor-ranking program. During a period when many of our peer financial publications have struggled, Barron's has achieved outstanding growth in advertising and is solidly profitable.
The advisor directory that you mention is a type of classified section. Eligibility to buy a listing of a given advisor's contact information is set by each ranking and limited strictly to those advisors whom have already made a ranking in that year. The directory simply lists the full contact information of Barron's ranked advisors, in alphabetical order, for a nominal fee to the advisor. See: Brightscope lets advisors get basic entry to its Advisor Pages for free, talks Morningstar deal and pencils in an IPO for about 2017.
$2.8-million demographic
BS: Can we get a basic profile of a Barron's reader in terms of net worth, assets and whether they tend to use a financial advisor or be self-directed in their investing?
SS: The average Barron's reader is a sophisticated, wealthy, individual investor with nearly $2.8 million in investable assets. More than 75% currently use some type of financial intermediary. Around 40% of employed readers work in the financial services industry in some capacity and about 20% of those individuals are an advisor of some type. The average advisor reader is incredibly well-tenured, with close to 20 years of experience and several hundred million in client AUM.
BS: With teams so pervasive in financial advice, will you reward that structure going forward? There appear to be a couple of anomalies on your list, including $35 billion assigned to Marty Bicknell, including $20 billion-plus not part of his wealth management firm and about $6 billion with Rich Saperstein that is part of a treasury management service he runs. See: Rich Saperstein helps establish new strategy for HighTower Advisors as he transforms his own $10 billion practice.
Teams, too
SS: I am glad you asked that question. The chart we publish accompanying the ranking is designed to give an individual investor reader a sense of the total scope of the advisor's business, and as such it reflects the broadest possible representation of assets under management, so that a reader might know how their prospective account would compare to the whole of the business. The broad asset total we publish in the chart is very different than the authenticated individual and team asset numbers we consider for ranking purposes, which we do not publish.
We care a lot about team orientation, and believe it will be a likely hallmark of top advisors in the future. We have refined our rankings a lot in recent years to address that and we will continue to do so in the future — teaming is clearly a trend, which is here to stay.
BS: If I'm a great advisor will Barron's beat a path to my door or will I need to audition in some way?
SS: For Barron's rankings we only consider those whom have been nominated for consideration, either by themselves or a third party. Nearly all participating RIA advisors self-nominate for consideration. Nomination includes the advisor filling out our 102 question survey form and uploading the data to us. Advisors with a very substantial business, long industry experience, and clean compliance record whom wish to learn more about submitting for consideration may contact Barron's editor Matt Barthel (matthew.barthel@barrons.com) for further information on eligibility and submission process.
Sterling T. Shea is managing director and head of advisory and wealth management programs at Barron's.
---
Related Moves
January 5, 2021 – 4:06 AM
---
---
---
MisterRIA
September 4, 2014 — 2:07 PM
Oh please, Barrons has crated a giant pay-to-play advertising scheme to suck money out of the advice industry … this is hardly journalism.
ks
These lists have become a huge money maker for Barrons. Unfortunately, they do not vet the list properly. Advisors are vastly overestimating their AUM just to make the list. Barrons also does a poor job of checking compliance for these advisors. All the need to do is go to FINRA Broker check!!
All the Barrons' list does is misinform the public. Barrons is a better newspaper than that. They need to go back and review their process.
AdvisorNow
December 20, 2017 — 8:21 PM
With so many of Barron's advisors kicked out of the business or in jail, why is anyone paying any attention. Rating advisors based on revenue and unsubstantiated assets? This is allowed This is journalism. Barron's must be really desperate.