Kyle Ryan: Everyone looks at headlines and says they're small and everyone was small once.
Brooke's Note: High-net-worth investors need advice suitable to their needs. Now Personal Capital is cranking up its efforts to make rich people feel special with service, pricing and serious party favors. This company is growing fast already. It'll be interesting if these moves super-charge its efforts.
After six rounds of venture capital, four years of toil and less than $1 billion of assets under management to show for it, Personal Capital is taking steps to shore up a serious weakness — its ability to attract rich people.
The Redwood City, Calif.-based call center "phono" advisor, launched in 2011 by former PayPal chief Bill Harris, has 2,600 clients and $780 million in assets but only about 100 who have assets of $1 million or more. See: The documented RIA threat, 'phono-advisors' and their nearly $300 billion of assets.
But after an early emphasis on mass affluent investors, it has streamlined its pricing, created more personalized services and promised iPads — one to each spouse — for couples who bring in high-net-worth-sized accounts.
We get it
Previously, the firm used a multi-tiered approach with prices based on asset level. An investor's first $250,000 was charged at .95% and the next $250,000 at .9%. An investor paid .85% for assets from $500,000 to $1 million and the company took .8% of assets from $1 million to $5 million.
Now, customers with $1 million to $3 million will be charged a flat fee of .79% and there will be one price for everything under $1 million: .89%.
"We've been out in the world and not just in the lab for almost three years and it was time to really look at optimizing our fee structure to make sense to our clients," says Kyle Ryan, executive vice president of advisory services. "We're doing what we expected and we're slightly different. It's a business and the industry gets it. You have to spend money upfront in terms of marketing and sales costs, but if you build up a great base those assets will continue through referrals. We never thought we'd get to $10 billion in the first year — that wouldn't be realistic." See: Online RIAs will mostly fail — and here are 10 reasons why.
The firm is continuing to tier its pricing for accounts with more than $3 million. The next $2 million is charged at .69%. Anything more than $10 million is charged at .49%.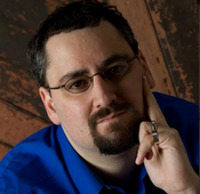 Michael Kitces: This looks almost exactly
the same as every other independent
RIA.
Additionally, upon joining the new private client group, million-dollar-plus clients will receive an iPad loaded with the Personal Capital application.
It is true that many clients already have iPads, Ryan concedes. "However, by providing one to both spouses and downloading our award-winning app, we have found it is a very engaging way for both of them to have great transparency and the ability to have great discussion and insight on their financial app." See: Advisor Tested: Top iPad apps for RIAs
The firm now also provides concierge services to high-net-worth customers including a team of two advisors to work with a family. The advisors will also provide reviews and strategies with the client's CPA or estate attorney. If a consumer currently has $800,000 with Personal Capital, they may now have the incentive to bring over additional assets to secure the lower price.
Premium clients
The new moves signal that things are going well for Personal Capital, says Michael Kitces, publisher of The Kitces Report and partner and director of research at Pinnacle Advisor Solutions in Columbia, Md.
"It looks like they're simply growing and expanding, and segmenting their service levels with a 'premium' service at higher tiers and a graduated fee schedule. This looks almost exactly the same as every other independent RIA that has a graduated fee schedule with lower rates at the higher tiers and additional services offered to their 'premium' A-level clients." See: Why Mike Sha has a 2015 goal of $1 trillion in robo-assets for SigFig and where Marissa Mayer fits in.
Referral-generating app
Personal Capital's assets grew 10% each month over the last year, from $330 million to $780 million currently. The firm holds all of its assets at Jersey City, N.J.-based Pershing Advisor Solutions.
Personal Capital's free dashboard application is somewhat similar to Mint.com in which users input information about their accounts in an effort to better streamline them. Although many of the users aren't clients, Ryan says the firm gets most of its referrals from this tool. See: How one 'robo-advisor' got $25 billion on its platform with a Mint.com mindset, 401(k) friendliness, a merger and 16 years of work.
"If you pull yourself back and look at momentum and what we're doing, that's the exciting part," says Ryan. "Everyone looks at headlines and says they're small and everyone was small once."
---
Related Moves
January 12, 2022 – 3:13 AM
---
---
---
---
Mentioned in this article:
Kitces.com
Consulting Firm
Top Executive: Michael Kitces
---
---
---