Adam Nash [with Andy Rachleff]: Wealthfront automatically ensures that every withdrawal minimizes the taxes owed and keeps your portfolio balanced.
A Palo Alto, Calif.-based automated asset manager has embedded itself in one of the great fortresses of new wealth on the planet — Google Inc.
Wealthfront Inc. will supply the employees of the Mountain View, Calif.-based search engine giant with free financial management for non-401(k) assets for employees with balances of less than $100,000. See: Wealthfront responds with force to Schwab CEO's robo announcement.
Google has more than 47,000 employees. An average Google software engineer reports a salary of $119,000, and a product manager earns $138,000, Glassdoor data shows. That means payroll at Google exceeds $5 billion. See: Why big RIAs are taking a risk on Wealthfront.
Google's 401(k) plan has 30,000 total participants with assets of $2,440,000,000 or an average account balance of $86,000, according to BrightScope Inc.. Way ahead of the industry's clock, Wealthfront's high net worth cat leaps out of the bag
Automatic enhancement
The new service, Wealthfront for the Workplace, will simplify the interchange between deposits and withdrawals and the effect it has on the employee's portfolio. according to Adam Nash, chief executive of Wealthfront, in his blog. See: Andy Rachleff is out as CEO of Wealthfront as former LinkedIn star takes his place.
"When an employee makes a deposit, she doesn't have to worry about which asset class to invest in," he writes. "Wealthfront uses every deposit to rebalance her portfolio. When the employee makes a withdrawal, she doesn't need to figure out which shares to sell. Wealthfront automatically ensures that every withdrawal minimizes the taxes owed and keeps your portfolio balanced. Features like daily rebalancing, intelligent dividend reinvestment and tax-loss harvesting allow employees to focus on their careers and their families and place their long-term savings on automatic." See: What story Bill Winterberg told 500 TD Ameritrade confab attendees that says it all about the new RIA technology and marketing realities.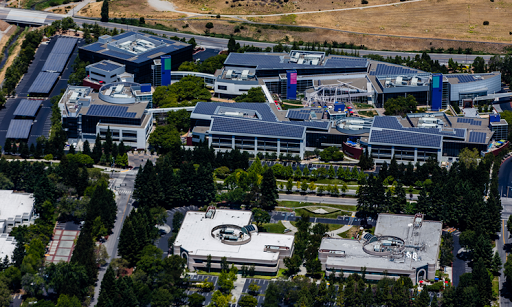 Google campus' rich looks are not
deceiving.
Palantir, too
Though Nash did not say how the Google deal was wired, Wealthfront's co-founder Andy Rachleff has connections to Google chief executive Eric Schmidt.
Wealthfront has a similar deal with Palo Alto, Calif.-based Palantir Technologies for its employees with less than $100,000 in 401(k) assets. Palantir also absorbs the 25 basis-points fee on behalf of its employees. Palantir is known to RIAs for sharing so much talent with Addepar.
It is unclear what, if anything, Wealthfront is doing to spur adoption of its technology by these employees. Much of Wealthfront's success thus far has been due to word-of-mouth referrals around Silicon Valley. St. Louis-based Buckingham Asset Management successfully got Facebook employees aboard by face-to-face meetings with them. See: Why sudden wealth at Facebook is gushing into a $17-billion RIA and triggered a merger of two DFA giants.
Nash explains that his firm's plans are still low-cost and tax efficient, similar to a 401(k) plan. Business, he says, is booming.
"2014 has been a record-breaking year for Wealthfront, as millennial investors have overwhelmingly made us the largest and fastest-growing automated investment service in the country. With more than $1.4 billion under management from clients in almost every imaginable profession living in all 50 states, we're excited to be working with forward-thinking companies to extend the benefits of automated investing to an even broader audience."
Millennial pin money
But Wealthfront's success in gathering assets needs to be taken with a significant chunk of sodium because the auto-investor now has such a sweep of ways that investors can use the service without paying any fees, Michael Kitces, a partner and director of research Pinnacle Advisory Group in Columbia, Md., writes in an e-mail.
"On the one hand, this looks like an interesting play to expand their market — a quasi-Financial Engines play, although notably they're not going after qualified plan funds but simply the additional savings that high-income millennial techies might have available.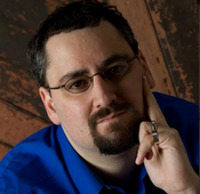 Michael Kitces: This looks like an
interesting play … although notably they're
not going after qualified plan funds
but simply the additional savings that
high-income millennial techies might have available.

Kitces continues: "On the other hand, this means that Wealthfront is now free for consumers directly for the first $10,000, free in the workplace for the first $100,000 under the new Wealthfront for the Workplace program, and free to non-profits for the first $1,000,000 through their Wealthfront.org offering. It's getting more and more ambiguous about just how much of Wealthfront's AUM is even generating revenue or is just money they've collected by offering to manage it for free, which hardly validates their business model and means they may have even further to go than anyone realizes just to reach a financial break-even, not to mention being profitable and generating a return on investment for their venture capital investors."
Who pays?
But Nash says that the latest program isn't as big a giveaway as it may appear.
"Wealthfront for the Workplace" doesn't change the pricing, it merely changes who pays the fees for accounts under $100,000 for employees," Nash said in an e-mail. "We're very excited about the program because we believe that while employees often have retirement savings plans, they lack support for savings and investments outside of retirement plans."
Kitces says that Wealthfront is in fact a robo-product whose makers have reached the stark realization of how high client acquisition costs really are and it is trying the employer channel to gain more volume more quickly. See: Thoughts on 'robo-advisors' served cold, compliments of Kitces and Waymire.
But Brian Hamburger, president and founder of MarketCounsel Inc. of Englewood, N.J., who works with many of the venture-backed RIA robo-firms, says that public perception that they are under the gun to show results is misplaced.
"I am on the phone to venture backed firms on a regular basis and they're not talking about meeting profits right away. They're taking a more thoughtful approach." he says.
Correction: A previous version of this article had errors connected to our error that these were 401(k) balances managed by Wealthfront. They are non-401(k) balances.
---
---
Mentioned in this article:
Wealthfront
Portfolio Management System
Top Executive: Andy Rachleff
---
---
---
Adam Wildavsky
December 22, 2014 — 6:56 AM
Your math is off by an order of magnitude. Given the figures you cite Google's worldwide payroll is around $5 billion, not $50 billion. It could be somewhat lower — not all employees are software engineers or product managers.
Robert
December 31, 2014 — 5:03 PM
Do their employees still get free food in addition to the outrageous benefits? Google paid a phantom dividend to its shareholders which was really a cheesy stock split that has seen the price spiral downwards. Maybe Google should do such a blasé thing as pay its shareholders a dividend. Or a special massive, one time dividend while it hoards shareholder money. Google is approaching the irresponsibility to shareholders of Yahoo which in the last twenty years has paid its CEO's over a billion dollars and not a penney to common shareholders. Sure takes those greedy, self-rewarding bastards a long time to part with shareholder money, as if there is ever a perfect, perfect time to pay out. Those executives get theirs first. Count on that.
montz
February 13, 2015 — 12:48 AM
Find out authentic base salaries at Google, Palantir etc at http://salarytalk.org