Jeff Ramseyer: My joining Addepar signals the company's successful growth trajectory, not a shift in strategy.
Brooke's Note: Addepar continues to develop software with abandon and develop business, i.e. a customer base, in a much more restrained fashion. But here is another signal that the big sales push may be yet to come and that the RIA market will be pursued by people who speak RIA.
The hottest wealth management software company in Silicon Valley has always been all about the code. But Addepar's latest two hires are all about money.
The Mountain View, Calif. start-up has hired a new sales chief to rev-up future growth — a follow-up to its taking on new chief financial officer known for her IPO experience last year.
Addepar recently brought over Jeff Ramseyer to serve as vice president of sales, plucking him from New York-based S&P Capital IQ where he helped scale the business to $400 million in revenue. Ramseyer also worked several years at Advent Software of San Francisco.
This makes Addepar's second hire of an ex-Advent talent. In May 2013, Addepar made Geoffrey Clauss, 38, its 85th employee. Clauss spent nearly 15 years in sales at Advent. See: Addepar hires an Advent talent to help head sales, an ex-Lehman exec as COO and an ex-Merrill Lynch strategist.
Big wind-up
The principal at J. H. McLaughlin & Co. LLC added that Addepar had so far gotten its clients through word-of-mouth and the focus had been on developing the reporting system in response to early testers' comments and needs. It was important, he said, for the company to make sure everything about its portfolio reporting system was market-ready. See: Addepar has two new 'grown-up' leaders but the same mantra: double down, triple down then quadruple down on engineering.
Clauss headed up RIA sales for Addepar but will now report to Ramseyer.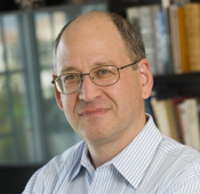 Joel Bruckenstein: No one's mentioned them
and no one's asked me about
them.
Ramseyer will sell Addepar's technology by vaunting its ease of customization for reporting and analysis across all transaction data. See: Addepar means to be the only technology platform RIAs will ever need — and has MIT minds and PayPal money to back it up.
But also key is Addepar's bringing aboard talent to manage the company toward growth, success and a big payoff down the road.
"My joining Addepar signals the company's successful growth trajectory, not a shift in strategy," Ramseyer says. "I'm one of a few newer team members here, brought in to support Addepar's growth. In the last year we've added a new VP of engineering who brought 12 years of finance sector experience to us, and CFO Nancy Hilker, 25 years into her career which includes taking a company public and scaling them as a public company CFO."
That brings into question whether Addepar is eyeing an IPO sooner rather than later. Ramseyer did not reply to additional e-mails asking specific questions about whether an IPO is in the firm's immediate future. See: Addepar slashes prices, opens up its architecture and shows RIA custodians some love as it confronts market realities.
Buzz killed
Although RIAs are presumed to be a major market for Addepar, Joel P. Bruckenstein, who hosts the Technology for Tools Today (T3) conferences for that market, points to a disconnect.
"I am in the center of technology for RIAs and I haven't come across their name in well over a year. No one's mentioned them and no one's asked me about them. I don't know if they're really in the RIA market that much or if they're going after the high-end market. I just don't come across them and to me that is strange. If they're selling, I'd get calls from advisors asking about them." See: Addepar hits $50 billion of assets and turns its eyes to Advent-Black Diamond's plump RIA market.
The company also fails to make the conference circuit like many of its peers, Bruckenstein noted.
RIAs first
Addepar's best-known client is Iconiq Capital LLC, the $7.6-billion AUM RIA that is both a family office and private-equity firm for Mark Zuckerberg, Sheryl Sandberg and others in the Facebook family. See: How the Facebook IPO is creating the mother of all RIAs, Iconiq, and what an in-your-face it is for Wall Street.
Ramseyer stresses RIAs are at the forefront.
"Our strategy is aimed at enabling RIAs and family offices to make the best investment decisions possible and for RIAs more specifically, to serve their clients in the most optimal way — we think of it as providing scaled customization, which is essential because no two RIAs or clients are alike."
---
---
Mentioned in this article:
Addepar
Portfolio Management System
Top Executive: Eric Poirier
---
---
---