News, Vision & Voice for the Advisory Community
Braving 'ahems' from Fidelity and Pershing, Bernie Clark claims Schwab is now the preferred vendor to roll-ups and Nick Georgis says Schwab stands alone as a business consultant to RIA firms
August 4, 2014 — 11:21 PM UTC by Brooke Southall
Brooke's Note: There is an irony to observe as a fly on the wall of a meeting between corporate executives and Wall Street analysts. The analysts, mostly young CFA-MBA types in their 30s and 40s, are supposed to be the ones who actually read prospectuses and try to run all those numbers that the rest of us ignore. But when they get an audience with the CEO, the CFO and all the king's men at a company that otherwise spits numbers at them, they are begging not for quantities but a brand of information that goes under the umbrella term of "color." I've noticed that most executives like to stay pretty colorless — unless they are trying to convince Wall Street analysts that some sort of metamorphosis from drab caterpillar to multi-hued butterfly is afoot. Schwab, with one wing still lodged inside the cocoon of discount brokerage, is flapping madly to get to nearby blossoms of high-net-worth clients and provide them with high-level counsel or wealth management. The result at last week's Schwab analysts call was a summer business update of the likes never seen before. Not only were the big honchos there but top retail execs as well. And, unusually, RIA execs from Bernie Clark down to the second tier (not second rate!) in the person of Nick Georgis.
If there is a running thread in the comments made by Bernie Clark during the past few years, it is this:
"We don't want to be really different … our advisors don't want us to be really different."
Indeed, at the Charles Schwab Corp.'s annual in-person update with Wall Street analysts last Monday, the chief of the biggest RIA custodian in the game pounded home the theme that Schwab gets the big stuff right: Namely, providing blue chip service and stability to the biggest and best RIAs.
That said, Clark went on to describe some ways that Schwab Advisor Services is trying to find its inner agility when big assets are at stake. "We are very nimble to the market," he said.
A prime example is Schwab's seemingly reignited interest in serving the RIAs that exist within the realm of roll-ups and the vendors that give up a roll-up-like aura.
Clark told Wall Street analysts that his firm has moved into a leadership position in terms of winning assets from advisors in these clusters. He specifically mentioned the inroads made with Focus Financial Partners, LLC and Dynasty Financial Partners, both based in New York; United Capital Financial Advisers of Newport Beach, Calif.; and Chicago-based HighTower Advisors — all consolidators that are also known as roll-ups as a shorthand expression of firms that gain critical mass rapidly by means of serial acquisitions of autonomous practices. See: A roll-up exec talks about owning a roll-up and calls out his fellow entrepreneurs to focus on genuine distinctions.
Roll-up recruits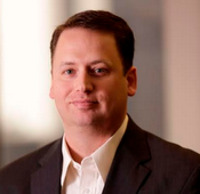 Shirl Penney: Bernie and his team
have been extremely proactive in forging
partnerships with Dynasty.
And indeed, since the meeting recruits of both HighTower and Dynasty Financial have chosen San Francisco-based Schwab Advisor Services.
Just yesterday, for example, Dynasty Financial announced that it signed a deal with the team of Charles Waterhouse, James Winslow, Carol Sewell and Gary Haapala, who broke away from Ann Arbor, Mich.-based United Bank & Trust to form Arbor Trust Wealth Advisors in Cantor, Mich. The four advisors collectively advise on more than $350 million in client assets. In addition, Arbor Trust will use Englewood, NJ-based MarketCounsel for compliance support; Purshe, Kaplan, Sterling Investments of Albany, NY for its commission business; Chicago-based Envestnet Inc. for billing and reporting; Dynasty's custom version of Salesforce for CRM; and MoneyGuidePro for financial planning software.
Last week, HighTower Advisors nabbed a $400-million RIA in Bellevue, Wash. and its assets are to be mostly held at Schwab. See: HighTower Advisors shows its breadth of appeal by nabbing a 25-year RIA veteran with Moss Adams DNA.
Fidelity's RIA edge
Those two wins aside, Boston-based Fidelity Institutional Wealth Services has historically been the custodian that seems to appear most frequently on releases related to roll-up deals, and the firm believes it still has an edge.
"We continue to be leaders in this space — a year ago, we carved out a dedicated team and leader, Bob Evans, to ensure that we are consistently anticipating and meeting the unique needs of these national firms, and staying ahead of the new models emerging," says Erica Birke, spokeswoman for Fidelity in an e-mail. See: Fidelity reorganizes its advisor business and extrudes a custody unit aimed at outsourcers, roll-ups and TAMPs.
One industry source makes the point that while Schwab has made some gains with VC-backed roll-ups, Fidelity still seems to have a notable edge with some of the serial acquirers that began life as classic RIAs — firms like Leawood, Kan.-based Mariner Holdings and Banyan Partners LLC in Palm Beach Gardens, Fla. Mariner actually makes a habit of hiring from Fidelity and Banyan, too, made a big Fidelity hire. See: How Scott Dell'Orfano is helping to double the size of Banyan Partners just six months after leaving Fidelity.
'Combined wins'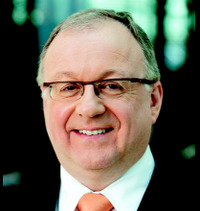 Mark Tibergien: I would be hard
pressed to think anyone is doing
more around practice management than Pershing
Advisor Solutions.
Shirl Penney, chief executive of Dynasty Financial, says he's seen Schwab step up the pace to bring in assets through his firm in the last six months.
"Bernie and his team have been extremely proactive in forging partnerships with Dynasty. We have invested time and resources to determine where we can be helpful to each other and the overall independent movement. We expect to be announcing more combined wins as a result shortly."
Penney adds: "We have similar fantastic relationships with both Fidelity and Pershing."
One thing that helped Schwab gain traction with Dynasty, sources say, was its hire of Scott D'Allessandro from Fidelity in 2012. Jon Beatty and Tim Odom have been part of the effort to fight more fiercely for these kinds of RIA assets.
Consultant force
While Clark made the case that Schwab can ride the coattails of some of the bigger inorganic growers in the RIA business, his deputy, Nick Georgis, vice president of advisor services, talked about how 36% of Schwab's 7,000 RIA clients have doubled in size in the past five years and how his firm expects similar organic growth in the next half-decade.
Georgis used the example of a hypothetical prototypical firm that had $250 million of assets in 2009 that has $500 million today and said that that firm was likely to hit $1 billion of AUM by 2019.
Notwithstanding the doubling of the equity markets since 2009, the main ingredient of the elixir Schwab has for ensuring that kind of in-house growth is its team of business consultants. See: 8 takeaways from Schwab's earnings report and commentary including: We are 'full-service', dammit.
"We're told by our clients that they're not getting this help anywhere else," Georgis says.
Pershing's practice management edge
Mark Tibergien, chief executive of Jersey City, NJ-based Pershing Advisor Solutions is not, however, buying any of what Georgis was selling.
"If [Schwab's] clients are not getting help from the other firms they are working with, they should feel free to engage Pershing Advisor Solutions," he quips. "I would be hard pressed to think anyone is doing more around practice management than Pershing Advisor Solutions."
Tibergien continues: "Whereas I acknowledge that the other [RIA custodians] offer practice management ideas on demand with their staff consultants, Pershing has actually integrated practice management into our relationship management …. In our case we have lifted out the best elements of Moss Adams Consulting practice (which I know something about) and integrated into our approach to serving clients."
Tibergien headed the Moss Adams advisory consulting practice from Tacoma, Wash. See: Mark Tibergien is making Pershing an industrial strength custodian with an RIA service touch.
Branch extensions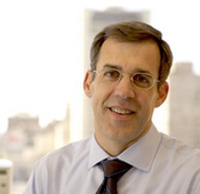 Andy Gill: Schwab is going to
ramp-up its branching and its staff
of advisors to meet this demand.

Other points that came to light at Schwab's business update included:
1. Charles Schwab & Co., the retail arm of the Charles Schwab Corp., is itself enjoying unprecedented success in winning high-net worth clients. The company has oriented its advertisements in this direction. Schwab's executive vice president of investor services, Andy Gill, directly connects his firm's success in winning high-net-worth clients to that national advertising campaign saturating the airwaves. "The advertising is doing a really nice job. We've seen double-digit increases [in wealth management leads generated by advertising]." See: How Schwab's new 'owning it' advertisements position the firm to offer more advice — and how RIAs factored into the brand rethink.
2. Schwab is going to ramp-up its branching and its staff of advisors to meet this demand. "We're under-branched" and under-financial-consulted … it's a really big market," says Gill. Schwab has 300 branches and 1,100 consultants currently. See: Schwab hits the nine-franchise mark as it seeks one new, first-rate chief to head it up.
3. Schwab can aggressively pursue high-net-worth clients without stepping on the toes of RIAs. "We don't compete at all," Gill says. To demonstrate the point, he adds that RIAs and Schwab control just 7% of the high-net-worth market combined. Still, Schwab has a wealthier high-net-worth investor than the wirehouses. According to the company, the average client at Schwab has about $1.3 million compared to about $1.1 million at the wirehouses.
Still, Schwab emphasized on the call that it is well equipped to solve the majority of client needs. This equipment includes "comprehensive financial plans" for all those that want it and the ability to bring in "specialists" for other needs. See: Schwab Advisor Services is nearing $800 billion of RIA assets but analysts are split over whether it can continue to dominate.
4. Schwab will also compete in the realm of automated online investment management, according to Schwab president and chief executive Walter Bettinger. See: What's up with Schwab getting into the robo-style online advice business and is Windhaven the linchpin?
5. Schwab's fee guarantees have been a big winner. Schwab has had few customers demand that it make good on its guarantee but the dollars rebated in these cases have been more than compensated by the feedback of the customers who perceived bad service, according to the firm.
6. Schwab has made some progress in RIA technology, including its rewrite of Schwab PortfolioCenter. "Advisors need a whole new desktop," Clark says.
7. A big feature of the update were two Schwab branch consultants who gave detailed explanations of how they win new prospects from wirehouses by asking a series of questions that make the prospect realize the difference in value. Analysts in attendance publicly stated that they were impressed by these testimonies.
---
Mentioned in this article:
---
---
Share your thoughts and opinions with the author or other readers.
---