Jay Wells: Fees have become a huge concern. I'm talking to more plans about fiduciary insurance.
Brooke's Note: It's long worked for L.L. Bean selling fishing poles and hunting boots but suddenly guarantees and warranties are busting out all over in the financial advice world. Charles Schwab was first to go national with a fee rebate. T.D. Ameritrade has just followed suit. But those are both marketing plays more than anything else. In the 401(k) business, where the Labor Department all but mandates a guarantee of demonstrable best efforts by plan sponsors, the concern over the issue goes deeper. Knowing how hard it can be to sleep at night when ERISA never sleeps, insurers are drumming up a way to, in effect, reinsure a warranty of fiduciary care. Whereas Schwab's guarantee is mostly about service, TD's warranty relates to managed fund performance, these insurers are about shielding employers and their advisors from the backwash associated with charging or overcharging plan participants. Skeptics say that, like love, you can't buy fiduciary care. Others say: Hell, why not?
It used to be about as popular as earthquake insurance in Napa County.
But as legal shake-ups rattle more plan-sponsor windows, warranties and fiduciary insurance policies in the 401(k) arena are making a comeback — despite the long memories of some prominent skeptics who recall how rotten such policies were the first time around..
Yes, insurance on 401(k) plans has long been seen as yet another layer of fees, obfuscation and dubious value in a defined- contribution plan industry rich in murkiness and the opportunism it provokes.
But the get-to-the-point means of outsourcing the legal liability associated with fiduciary care is on the rise because investment management firms — alive to new legal perils inspired by a re-energized Labor Department — have begun to offload more of their fiduciary status, says Phil Chiricotti, president of the Center for Due Diligence, a 401(k) trade association in Western Springs, Ill. See: Obfuscation Nation: 401(k) fee disclosure laws still don't give the true cost of plans and may well cause more agita for would-be retirees.
This means the employers and some of these investment management firms may need to consider purchasing insurance to make up for new exposures. See: 9 things advisors to 401(k) plans must do to keep clients out of hot water.
Screw-up protection
"The [implied first-line] warranty needs to be backed up. I need to give meaningful services stating that I'll back up the services with a warranty or other deep-pockets of fiduciary liability insurance," Chiricotti says. "I'm interested in this because I think outsourced services will really take off because plan sponsors don't want to be involved in the day-to-day management of the plan. The service is guaranteed. If I screw up and you get screwed, I have insurance to cover you. The warranty takes pressure and provides some comfort."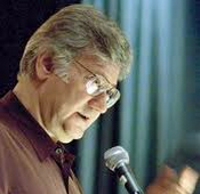 Phil Chiricotti: If I screw up
and you get screwed, I have
insurance to cover you.
Jay Wells, principal with Foresight Wealth Management in Sandy, Utah, says the rising profile of fiduciary insurance reflects a growing concern over the missteps a plan sponsor — or its advisors — can make in how the plan gets paid for.
"I think this is a trend we'll keep seeing. It used to be investments were a big concern. Then, fees have become a huge concern. I'm talking to more plans about fiduciary insurance."
Most of the 401(k) plans Foresight manages have about $5 million to $10 million in assets.
No-go E&O
But the issue, once viewed strictly as a headache for hapless plan sponsors, is something RIAs need to be aware of, according to Chiricotti. Financial firms that take on fiduciary responsibility for 401(k) plans giving the employers a break from their fiduciary responsibility also need to seriously consider purchasing this insurance for their own firms, he says.
"E&O coverage would rarely provide coverage for these types of services. You need a specific coverage to get this type of protection," Chiricotti says. See: Why RIA demand for E&O insurance is booming and premium prices are [thankfully] plummeting. "More than 50% of the existing E&O coverage is sub-standard."
For instance, he says, the correct fiduciary insurance policy could cover employers and advisors that take on fiduciary responsibility for operation and compliance of a 401(k), plan document administration, participant fee disclosure, running the 401(k) loans, and new hire and termination processing.
Financial firms pay more for this insurance depending on how big their practice is and how many 401(k) plans they manage a year, but it can cost as much as $50,000 for $5 million in coverage, says Paul J. Smith, a senior vice president with the North American Professional Liability Insurance Agency LLC, a Framingham, Mass.-based firm. Small employers can purchase the fiduciary coverage for as little as $1,200 or $1,500 a year.
Gimmick alert
But other industry leaders caution that these warranties and insurance policies rarely live up to their promise as a backstop against fiduciary breaches.
"Fiduciary warranties are a gimmick." says Rick Meigs, founder of Portland, Ore,-based 401khelpcenter.com. "They offer little protection for the plan sponsor against the most common issues participant lawsuits arise from. Instead of a fiduciary warranty, plan sponsors should require advisors to declare in writing that they are a fiduciary and if they are unwilling to do that, the plan sponsor should drop them." See: A Q&A with Phyllis Borzi, the DoL powerbroker aiming to remake the retirement market.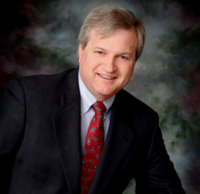 Rick Meigs: Plan sponsors should require
advisors to declare in writing that
they are a fiduciary and if
they are unwilling to do that,
the plan sponsor should drop them.

No guarantees
There are certainly sketchy insurance products on the market, agrees Wells.
"There are warranties that say if you do everything right that you're supposed to do then we'll warranty it. To me, that's a sales tool that providers use to sleep well at night but in reality that's no protection," Wells says. "Those warranties are basically saying 'I guarantee you won't get a speeding ticket if you don't speed,' but the fiduciary insurance could protect you even when you're doing something you shouldn't be doing."
Use or lose
But Smith argues that warranties have changed for the better over the years. He works with broker-dealers and employers, offering them fiduciary insurance or for plan sponsors. Smith sells fiduciary insurance to employers and some financial firms that agree to take on fiduciary responsibility.
"I've got a pretty good perspective on what's going on with warranties and I think it's foolish to brush off the concept of fiduciary warranties as silly," Smith says.
He agrees that fiduciary warranties have received fair criticism over the years because many times they were sold but rarely implemented.
"The argument was it was a marketing ploy and none of them paid a nickel," Smith says. "The funny thing was none of the carriers or providers that provided the warranties were willing to take fiduciary responsibility. They didn't take on any fiduciary responsibility." See: Do 401(k) assets require all fiduciary care all the time?.
Price of a good night's sleep
Smith doesn't currently have any RIA clients who take on fiduciary responsibility, but he says it appears to be a growing trend for financial firms to start taking on limited fiduciary responsibility for employers who are eager to have less fiduciary responsibility.
"The fiduciary needs coverage," Smith says. "This is all new. Now, they're taking on most of the responsibilities of plan sponsors. They need fiduciary insurance because they have these responsibilities."
The types of warranties that employers should be looking into are those that provide insurance to employers if they made a mistake, Wells says. Fiduciary insurance, for example, is legitimate as long as it spells out exactly what it will cover. But Wells also wonders if some employers can save money — and improve outcomes — by simply fine-tuning their 401(k) plan with the right RIA at the helm.
"I met with a plan sponsor who had fiduciary insurance, and it was expensive but it helped him sleep at night. It was protecting him against things he could actually remedy," Wells says. "To him, it was worth it to have the policy."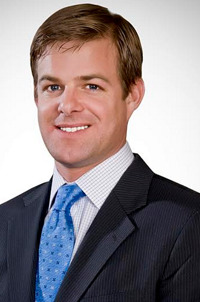 Jason Roberts: One policy I read
didn't have any real practical protection
for the plan sponsor
Fine print, tricky claims
Jason Roberts, an ERISA attorney and chief executive officer of Pension Resource Institute LLC in Manhattan Beach, Calif., agrees that fiduciary insurance can be full of holes. Not only are certain items excluded, he says, but the difficulty involved with making claims on covered items can be significant.
"One policy I read didn't have any real practical protection for the plan sponsor. It was excess coverage for narrow protection, but the procedural aspects of getting the actual protection was very tricky."
If an employer is purchasing an actual insurance policy, it should be properly underwritten. And, if the policy for fiduciary insurance is properly written, then Roberts says it should be something an employer should consider.
"With fiduciary insurance, we always say, why wouldn't you? Let's buy some insurance in case you miss something," Roberts says.
A constant worry
Warranties are especially important as plan sponsors are seeking to outsource services to other providers, Chiricotti says. The warranties are designed to backstop breaches in fiduciary behavior. See: Phil Chiricotti speaks out on broker-sold commissions, RIA fees and heresy.
.
Chiricotti says that warranties and various insurance policies have gained in popularity because plan sponsors are constantly worried about getting sued.
"Anybody can do a warranty about anything. There are no rules and regulations. The warranty guarantees the services they provide, and if there are legal complications, they'll make the plan sponsor whole."
---
Mentioned in this article:
---
---
---
Phil/CFDD
August 28, 2014 — 12:51 PM
As marketed today, fiduciary warranties are often specific to outsourced 3(16) fiduciary services, not investment performance or fees. 3(16) services are rarely, if ever, offered by advisors. They are offered by TPAs and recordkeepers. While generally offered by bundled providers, some TPAs are now offering the service as an overlay. In addition to the various types of policies, insurance and warranties are quite different. Additionally, warranties may or may not be backed up by an insurance policy.
E&O professional liability insurance (purchased by advisors & TPAs) and fiduciary liability insurance (generally purchased by plan sponsors) are quite different. Additionally, they do not reflect another layer of needless fees of dubious value. The majority of E&O coverage, not fiduciary liability insurance, is substandard. However, the quality policies provide valuable coverage for a reasonable fee. As with any purchase, the content of the policy and the warranty should be vetted carefully by a professional with the proper background. The same applies to fiduciary services.
Fiduciary services, vendor credibility/capability and warranties cannot be lumped together. Some are very valuable and of high quality while others are marketing hype. Observers that fail to grasp these dynamics are simply misinformed and out of touch with an evolving marketplace.
Given that compliance has become near impossible, outsourced 3(16) fiduciary services are headed for the mainstream. Rather than drinking dated Kool Aid, advisors would be wise to identify, vet and develop the capabilities to monitor these service providers. Like HSAs, 3(16) services and MEPs are headed for the mainstream. Indeed, sponsors are increasingly seeking these services. Advisors who fail to acknowledge this will be breathing the exhaust fumes of the 500 hp GT convertible driven by their competitors. In short, the charlatans, credible service providers, specific services, warranties, insurance, bonding and the service umbrella are quite different and should be viewed accordingly.
Competitively priced outsourced 3(16) services provided by a credible vendor willing to accept a fiduciary role while offering a warranty that is backed up by first, third or first and third party fiduciary liability insurance have real value. They are not a gimmick. The insurance policy approach is far more advantageous than the deep pocket vendor approach for too many different reasons to highlight in this limited response space. Given the growth potential, these services will be thoroughly discussed at the CFDD '14 Advisor Conference.
Stephen Winks
September 2, 2014 — 2:54 PM
There is an insatiable demand for innovation, but is the innovation what it seems. Not really.
SCW
Paul Smith, NAPLIA SVP
September 2, 2014 — 12:46 PM
It's good to see Advisor and Plan Sponsor fiduciary matters coming into the mainstream discussion. With so many moving parts, it's easy for the discussion to get off center. I think Phil did a good job of clarifying some issues that I would have otherwise addressed.
It was mentioned in the article that I (NAPLIA) do not have RIA clients that take on fiduciary responsibility. I'm compelled to clarify that we insure hundreds of RIA's that take on a fiduciary role – generally in the investments space, but occasionally in a Named Fiduciary Role in the qualified plan space. Additionally, we have several TPAs and standalone Consultants acting as 3(16) and 402 Fiduciaries that we insure for the delivery of their Professional Services.
Language itself can create or add to the confusion, as we talk about warranties in the Plan Provider or outsourced fiduciary space. When a outsourced Plan Fiduciary has correctly written E&O coverage, and extends their 1st Party coverage (written properly and backed by a A Rated carrier) to all their fiduciary clients – it's a best case arrangement.
As Phil also mentioned, I will be speaking on this subject at CFDD next month.
Fiduciary Advisor Advocate
August 27, 2014 — 1:31 PM
Not exactly an apples to apples comparison but in the same church as they say. If you look at the history and examples of plan sponsors believing they could lay of the financial aspects of fiduciary risk- it doesn't work all that well. Anyone remember Executive Life? That was a mess! Besides- any insurance policy is only as good as the underwriters ability to pay in the event of an event.
The only way I can see to mitigate fiduciary risk is to have a well documented, repeatable and defendable process in place…don't see that as much in the sub $250M marketplace. There is no magic pill to ease the concern and no free comfort food. There are however well established processes and protocols available.