Peg Pike: I looked at a number of opportunities. It's rare.
Brooke's Note: Tiburon, Calif. is a bedroom community on a giant finger of land that sticks out into San Francisco Bay. It is a very short ferry ride to the famous city but a very long drive by car so it's tourist-geared downtown has never had all that many tourists. For that reason, some of its prime downtown retail space has been snapped up for office use. Many in the RIA business have made the pilgrimage to one of those spaces, between a jewelry store and a health club, that is occupied by Tiburon Strategic Advisors, the company of Chip Roame, the alpha consultant of this advisory industry. But a couple doors over from Roame all these years has been an actual RIA, Brouwer & Janachowski, and one of considerable size at $1.3 billion of AUM. Now, its leader, Steve Janachowski has begun to show broader ambitions as his firm begins to make RIA acquisitions. But before proceeding, he made a power hire. That new force is a mother named Peg Pike and when I asked the Bostonian what it was like to move in next to Chip Roame, she said "Chip who?". It turns out she in fact had met him but she just knew him as the guy in the office next door. She's focused on her immense new challenge at hand.
It was an unthinkable death march just to hire one person — a plan to interview top candidates for 16 hours each without Novocaine or help from an executive recruiting firm.
But from Steve Janachowski's perspective, it was do or die.
At least this was what the chief executive of Brouwer & Janachowski LLC told himself as his firm nudged up to $1 billion of assets under management. Though Janachowski didn't think slow growth would necessarily be a death knell, he could imagine how weaving the wrong person into the tightly knit fabric of his firm could constitute a fatal blow. See: With cash and grace, Brouwer & Janachowski attracts another $100 million firm by creating a never-say-retirement home for older RIAs.
"We were right on the bubble," he says.
But he wasn't looking to put a square peg in a square hole. Rather, he envisioned hiring a roving utility infielder — call it a chief operating officer — to ensure that his 18-person wealth management firm continued its double-digit asset growth without compliance problems and diminished client service. A very similar move was completed by Pinnacle Advisory Group at a very similar size and growth trajectory. See: An ex-Lehman exec with a 2008 crash sideline seat becomes Mr. Inside for the TAMP, roll-up and RIA where Michael Kitces is Mr. Outside.
On the bubble
What Janachowski saw as his best move was to find somebody who could take compliance plans off his plate and, at the same time, assist in acquiring new advisors and assets and integrating them into his Tiburon, Calif.-based firm.
But when he looked around for a likely chief operating officer — one who could do the dovish work of compliance and the hawkish work of deal-making — in his firm, he realized that no such labor pool existed.
"It's not as if you're going to steal one from another RIA firm," he says.
Janachowski considered hiring a headhunter but his gut told him it was unlikely to work for a task where getting it wrong was no option. "It was such a critical thing, I wanted to do it myself. I think there are good headhunters out there but I think there's a lot you can learn from [doing the search yourself.]" See: Sallie Krawcheck, A Recruiter's Nightmare.
Executive recruiters are brokers of human chattel who are better, he says, at filling positions than filling a niche role, a critical distinction that only a founder-principal of a small company can fully appreciate. "You have to have the ability to roll up your sleeves," he says.
16-hour interviews
The four-month process began in April with Janachowski identifying 75 friends, peers and business centers of influence that had touched his life as a financial advisor.
He then sent each an e-mail that was a de facto cry for help in finding a person to fill a role that he painstakingly described.
From his e-mail, he received 20 responses. Janachowski eliminated 10 candidates with a cursory look. He whittled that list down to six people before he began the process of interviewing.
In the end, he interviewed all six, for an average of 16 hours a person. This included all-day visits to his offices by some candidates that stretched into the evening.
"That is grueling," he allowed. "It's almost test-driving someone."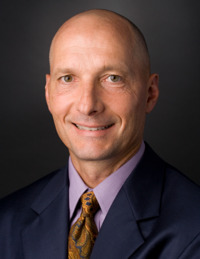 Steve Janachowski: I read it and
I said: This is unbelievable.
'Unbelievable'
A couple months into the ordeal, Janachowski received an unsolicited 16-page strategic plan for his RIA from one of his candidates.
"I read it and I said: This is unbelievable. It was all valuable stuff."
The plan had been pieced together by Peg Pike, former vice president and fixed-income-business manager at Wellington Management Co. in Boston. She had locked herself away from kids and husband for some hours over Mother's Day weekend to create the plan. She had used what data she had access to and what she had inferred an initial 90-minute interview.
Though Janachowski continued on his self-imposed vetting regime, Pike had clearly distinguished herself by this move.
Pike says that what motivated her was the quality of the opportunity. She liked the fact that Brouwer & Janachowski was willing to embark on an ambitious acquisitions strategy but also to commit to serving professionals at a relatively young age before their assets had reached a size where any advisor would welcome them.
"I looked at a number of opportunities. It's rare."
Pike had already made the decision that she wanted to move from Boston to the San Francisco Bay area. See: Why the San Francisco Bay area is almost certainly the capitol of the RIA business.
Though Pike's buttoned-down role at Wellington was impressive, there were more eclectic elements to her CV. Pike holds a Master of Education degree from the Harvard Graduate School of Education and a B.S. cum laude in biochemistry from the University of New Hampshire. Pike was also executive vice president and chief operating officer of Rampart Investment Management Co. of Boston where she helped grow the company from $300 million to $6.5 billion in AUM in three years.
Pike's pre-peak
During her 24-year career in financial services, she has held vice presidential positions with J.P. Morgan Securities in its equity derivatives group and global credit group and with Fidelity Investments in the global risk management group. Pike entered the field with Andersen Consulting (now Accenture) as manager in the change management group for capital markets.
The ability to demonstrate comfort working in a small office is what made it easy for Janachowski to eliminate some of her rivals for the job.
"Some people we [considered] from a big company were good, but they were used to having five assistants."
---
Related Moves
January 6, 2020 – 6:32 PM
---
December 26, 2018 – 6:16 PM
---
---
Mentioned in this article:
---
---
---