Neal Massand: I don't consider us to be hacks.
Brooke's Note: This article got accidentally published for about 20 minutes yesterday in mid-edit. Our apologies to those 20 or so of you who read it and expressed minor disgust at the innards of our sausage-making and to those of you who saw it tweeted or got a false read on Google and found no article when you came looking. We brought it back to the writing shop for further work and hopefully it's better. To those of you who read it and questioned whether such an article should be written about a lawsuit that has yet to be served (last we checked)...well, that is part of the story! There are lots of moving parts here and hopefully this article slows things down enough to get as clear a picture as possible of what's happening right now.
Brooke's Extra Note: I have a phone call placed to David Weiskopf at Financial Engines as of midday Aug. 18., to see whether the lawsuit, filed in Texas, was ever served to his Silicon Valley company. I have yet to hear back.
Financial Engines, the original robo-advisor, has been a success by almost any measure right down to its successful initial public offering. See: Financial Engines more than doubles its share price by defining a niche in the 401(k) market between target date funds and RIAs.
The Sunnyvale, Calif.-based company has current contracts that cover 7.9 million workers with $824 billion in their 401(k) plans and is managing $92 billion of these assets, according to the lawsuit. It has even begun to spawn its own robo-diaspora as former Financial Engines exec, Steve Lifgren, took on a key role at San Francisco-based SigFig Wealth Management. See Why Mike Sha has a 2015 goal of $1 trillion in robo-assets for SigFig and where Marissa Mayer fits in.
In other words, Financial Engines is living up to its ambitious name by making a big dent in the thorny 401(k) problem of creating an efficient, i.e. technology-assisted, way to offer advice to 401(k) participants that are otherwise too expensive to service. See: How giant advice provider Financial Engines can sweep the 401(k) field — or not.
With that in mind, it is understandable why it came as a shock to some that the haloed firm stands accused in a new lawsuit of stealing automation technology that forms the basis of at least a good portion of its value proposition.
In denial?
According to the lawsuit GRQ Investment Management v. Financial Engines, Financial Engines built its business model using methodology based on the SunAmerica opinion. SunAmerica Annuity and Life Assurance Company of Woodland, Calif. contacted the Department of Labor in 2001 asking to use a computer model to provide an allocation of investment options that may include its own investments. The concern was SunAmerica would be receiving additional compensation if it recommended its own funds so, therefore, the firm would use a computer model to craft the asset allocation.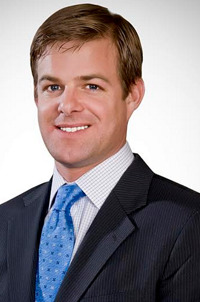 Jason Roberts: Unless you're carrying it
through fruition, don't give your opinions
away
Sounding the legal alarm about the suit is ERISA attorney Marcia Wagner of The Wagner Law Group in Boston. She's doing so despite the fact that doubters have come forward, the suit has yet to be served and investors in the publicly traded stock have yet to show signs of rushing for the exits. (That said: The stock was down 97 cents or 2.74% as of 1:39 ET today — but possibly on yesterday's news that its CEO Jeffrey Maggioncalda unloaded 15,000 shares.)
Wagner says that there are some serious concerns raised by the lawsuit and the eerie calm holding throughout the industry may well be a function of a long-held but misplaced belief about what can or cannot be patented in the employee benefits realm. See: MoneyGuidePro back on a roll after the.
'Damning evidence'
By contrast, people who labor in the patent area have a very different perspective, says Wagner. "Their take is that lawsuit in the patent area will be decided pursuant to patent law not benefits law so I think the perspective of patent professionals is the one that is far more relevant."
There is the strong appearance of damning evidence that Financial Engines copied the patented ideas, according to Wagner. See: David Loeper is taking on UBS but his patent lawsuit is raising alarms in the RIA business.
"There is no evidence that they had in anyway independently come up with them and, indeed, in their initial public offering they state that they follow the SunAmerica opinion and only established managed accounts almost three years after that opinion was issued. Given that managed accounts under SunAmerica now account for almost 90% of their income it seems that this is newsworthy because they copied someone else's model and now their viability as a company depends on this."
The SunAmerica opinion
William Sharpe founded Financial Engines but the lawsuit alleges that the late Brian C. Tarbox, a leading advisor in the field of retirement planning and financial services, was instrumental in the business model used by Financial Engines and then received a patent on his process, which Financial Engines then used without permission. See: How giant advice provider Financial Engines can sweep the 401(k) field — or not.
In 1996, court documents show, Tarbox assisted Sharpe by providing him with an initial business model and explained this model to at least one third party so that Sharpe could obtain funding during the initial stages.
Tarbox participated in the initial meeting with venture capital partners who put up the initial $5 million to fund Financial Engines, court documents show.
"In 2001, after building upon the initial business model, Brian C. Tarbox was instrumental in obtaining ERISA Advisory Opinion 2001-09A, more commonly known in the industry as the 'SunAmerica opinion,'" according to the lawsuit.
Moot issue?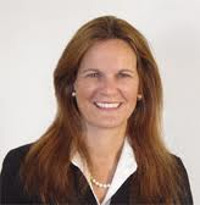 Marcia Wagner: This is newsworthy because
they copied someone else's model and
now their viability as a company
depends on this.
The Department of Labor provided some guidelines about using computer models, which is described as the "SunAmerica opinion."
"As a result of the SunAmerica opinion, independent advisors such as Financial Engines are allowed to provide managed account service. In September 2004, Financial Engines offered its first managed accounts to Motorola and J.C. Penney employees and by December 2004, Financial Engines had $1 billion in assets under management," according to the lawsuit.
But the SunAmerica argument may be moot and Financial Engines' processes may not actually be informed by the SunAmerica guidelines, according to Jason Roberts, an ERISA attorney and chief executive of Pension Resource Institute LLC of Manhattan Beach, Calif.. That's because Financial Engines is independent of the funds in its plans.
"The complaint on one hand alleges that SunAmerica's decision is pivotal to the argument but at the same time, the complaint says that Financial Engines is independent of the funds in the plan and that they're charging a level 45-basis points. If that's the case, then the SunAmerica decision is irrelevant to Financial Engines business model."
Filed, not served
It seems this firm could have a battle ahead of them, Roberts says. He also points out that anyone could access the SunAmerica letter from the Department of Labor, which is readily available.
"It seems like they're saying Mr. Sharpe ran off with his idea for the business model. How may times has it happened [that] someone has an idea? Unless you're carrying it through fruition, don't give your opinions away." See: Legal analysis: The chances that Wealthcare beats UBS or upends the financial planning community.
h2. Filed, not yet served
It is unclear whether Ni Wang & Massand PLLC, a Dallas-based law firm representing GRQ Investment Management, which is the plaintiff in the suits, will serve Financial Engines with the lawsuit. On Friday, however, the lawsuit was filed in the U.S. District Court for the Eastern District of Texas against Financial Engines Inc. and Financial Engines Advisors LLC, alleging that Financial Engines infringed on two patents.
GRQ Investment Management LLC is a limited liability company based in Plano, Texas. According to the lawsuit, GRQ is the owner of a U.S. Patent titled, "Systems and Methods for Improving Investment Performance." This patent was issued on Oct. 10, 2006. The firm has a second patent issued on July 24, 2012. Brian C. Tarbox and Mark Greenstein are listed as the inventors on the two patents, according to court documents.
GRQ is seeking a permanent injunction for Financial Engines to no longer use its patent, which industry leaders say would essentially mean shutting down the managed account business.
Despite the lawsuit hitting the media, the company's stock [FNGN] has held steady. The stock price was trading Aug. 1 at $39 and at about $36 this week.
As of Wednesday, five days after the suit had been filed, Financial Engines had not been served with the complaint, said spokesman David Weiskopf.
"At this time, Financial Engines has not been served with the complaint. We had received no prior communication from the plaintiff prior to the filing, and in fact, had to pull the complaint ourselves. These types of suits are not uncommon, and we intend to vigorously defend these allegations," he e-mailed.
When asked whether his law firm would serve Financial Engines with the lawsuit, attorney Neal Massand said, "Most likely yes."
Straight out of Hill Lane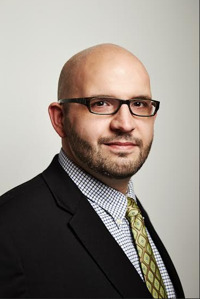 Thomas Clark:If they lose, they're not
going to close shop. They'd probably
pay a royalty and licensing fee.

Most ERISA attorneys have not heard of the law firm Ni Wang & Massand of Hill Lane, Dallas, Texas, which isn't surprising because they are youthful attorneys who are focused on patent and intellectual property issues.
Massand came from Dykema Gossett PLLC in the spring of 2013. While at larger firms, he and the other lawyers fought big cases in court, Massand says.
"I don't consider us to be hacks." he said with a chuckle.
Massand said his clients consider the suit to be serious. His law firm still has a law suit pending against Motorola Mobility as part of Google and "several cases against big companies."
Judicial discretion
Plan sponsors should be quite concerned, Wagner adds.
"If I was Financial Engines, I'd be wanting to cut a deal and see what is going on," she says. "I think this is real. Plan sponsors should be worried and should be reaching out to Financial Engines. You don't want any disruption to plan participants." See: How RIAs are helping their clients participate in confusing lawsuits.
But the case shouldn't really impact participants, says Thomas E. Clark Jr., a partner with The Lowenbaum Partnership LLC in St. Louis.
"Financial Engines will defend itself vigorously. If they lose, they're not going to close shop. They'd probably pay a royalty and licensing fee. They could raise price to cover the fees, but that's 20 steps ahead of us. The answer is that right now the plan sponsor just needs to monitor the case and pay attention to it."
Wagner is unconvinced and she thinks there are other options that the judge could use.
"There could also be a temporary injunction or an injunction on new participation. The judge has a lot of discretion. There is a lot the judge can do."
Wagner also thinks that Financial Engines will be served.
---
---