How exactly Fidelity Investments extracted itself from a legal and HR quagmire and why it'll cost far more than the public $12-million amount
The settlement's small print reveals Fidelity employee may receive additional hundreds of millions of dollars in value over time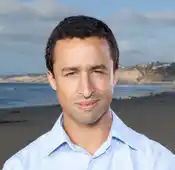 Mike Alfred: Fidelity's gone from being generous to being assured of being generous.
---
---
Mentioned in this article:
---
---
---
Mike Byrnes
August 15, 2014 — 9:00 PM
Correction for this article. Lori's last name is spelled Bilewcz.
When I worked with her at Fidelity, I found her to be intelligent, talented and well liked…
And now many past and present employees of the big green machine probably like her even more! — Mike Byrnes, President of Byrnes Consulting, LLC, www.byrnesconsulting.com
PS Can't wait to see the $10 get added to my account. Ha.