Mike Alfred: Fidelity's gone from being generous to being assured of being generous.
Brooke's Note: There is no conflict quite like an internal one. Twenty-nine named Fidelity (past and current) employees sued the company on behalf of 50,000 for allegedly treating them poorly under ERISA law — qualifying this conflict as an internal battle royale. But one of the hallmarks of internal conflicts is that they are rarely solved — only managed. Indeed, the lingering conflict here is that Fidelity is making some major league changes in how it manages the 401(k) plan of its employees. But it declines to admit wrongdoing and positions the lawsuit outcome more like a concession to a labor union in a collective bargaining negotiation — done out of love, compassion and necessity. So the employees are denied a moral victory even if they won a very real economic one. That's business. But we can all rejoice that the lawyers don't appear to have made out disproportionately well here. Presumably they got a sweet cut of the $12-million settlement. Yet a deeper look at true economic value of this deal suggests it could increase the nest eggs of Fidelity employees by hundreds of millions over time as Fidelity eats more plan costs and goes bigger on its matching contributions. Presumably a law firm can't charge a contingency fee on that future haul but Fidelity employees were wise enough to realize a good deal when they saw one.
Fidelity Investments has quickly and quietly put the ugliest kind of lawsuit to rest — one in which, technically, Fidelity's 50,000 employees past and present were suing Fidelity as a corporation over conflicts of interest in its $10-billion 401(k) plan.
In drawing a line under the lawsuit that used ERISA as a legal hammer, the Boston-based firm with its $4 trillion in assets under administration was able to pay a $12-million pittance and admit no wrongdoing. See: How the future of the 401(k) industry may hinge on the outcome of a lawsuit brought by Fidelity employees against their own company.
Presumably any such admission by Fidelity would have flung open a Pandora's Box for the firm that dominates the 401(k) business and enjoys a reputations for fair dealing. As it now stands, all the employee participants who were in the 401(k) plan from March 20, 2007 to July 10, 2014, will get the $12 million divided among them — with some recipients getting as little as $10 — presumably based upon size of their accounts. The 29 named plaintiffs can petition the court for $5,000, each in recognition of their service as class representatives. First, of course, the lawyers will get paid. Fidelity had $10 billion in its 401(k) plan at the end of 2012, its most recent public filing.
7% bonanza
But though the $12 million figure seems modest on paper, back-of-envelope math shows the settlement could be a pricey one indeed for Fidelity, possibly ranging into the payment of extra hundreds of millions of dollars for years to come.
That's because Fidelity Investments' employees already enjoyed one of the best 401(k) plans in corporate America. It is stripped of some fees, has a giant employer-match provision, and has profit sharing into the bargain.
Now, that sweet 401(k) plan will become sweeter still thanks to three structural changes arising from the settlement.
1. Fidelity has agreed for the first time to allow its participants to choose third-party mutual funds. Each time that assets go to funds at Janus, Vanguard or another firm, Fidelity will lose the asset management fee. Most assets are currently clustered in Fidelity funds that charge robust fees, the five largest funds in the plan being: Fidelity Institutional Money Market; Fidelity Contrafund; Fidelity Low-Priced Stock; Fidelity Total Bond; and Fidelity Leveraged Company Stock.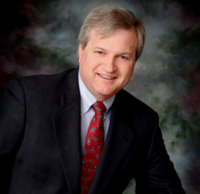 Rick Meigs: When you're competing against
Fidelity, wouldn't you say: Hey, look
at how they treat their own
employees.
2. Post-settlement, Fidelity will not collect the 12(b)-1 fee in third-party funds held in its plan as revenue sharing for three years. See: A cap on 12b(1) fees is going to have one predictable result. Think carnival games. Those fees will be passed along to Fidelity employees who participate in the 401(k) plan. The 12(b)-1 fees in Fidelity funds held in the plan (or virtually 100% of the assets currently) already get passed on to participants. Typically, 401(k) plans that use conventional, actively managed mutual funds rely on so-called revenue sharing as a means for getting paid for fund administration.
3. Thanks to a change in the firm's default option made as part of the settlement, the default 3% of earnings that employees contribute to the company's 401(k) plan will more than double to 7%. This is where it's possible to extrapolate hundreds of millions in extra cash flowing to plan participants as Fidelity generously matches all 401(k) contributions dollar for dollar up to 7%. See: What Schwab's new 401(k) study tells about the demand for financial advisors to manage retirement assets.
Assured generosity
That's big money. In 2012, Fidelity employees contributed $316 million to their own plan. Fidelity contributed a staggering $466 million, which is comprised of matches to the $316 million and also contributions it makes as part of the 10% profit sharing employees receive.
By imposing the default of 7% that it will match, "Fidelity's gone from being generous to being assured of being generous," says Mike Alfred, chief executive of BrightScope Inc.., a La Jolla, Calif.-based company that tracks the fairness of 401(k) plans as a core business. "In our database, 617 plans offer a match of at least 100% up to 7%," he adds. "We have match structure data on 25,847 plans." See: With inflation on a tear, 401(k) plans look vulnerable and BrightScope publishes a cheat sheet. The generosity of the move can be seen in the fact that only about 2% of all plan sponsors have a contributions match as a high as 7%
But Fidelity also has an extraordinary incentive to shower its employees with 401(k) benefits, according to Rick Meigs, president of the 401khelpcenter.com LLC in Portland, Ore. He says that as long as the lawsuit festered, Fidelity was hamstrung.
"When you're competing against Fidelity (as a vendor of 401(k) plans), wouldn't you say: Hey, look at how they treat their own employees." See: How the future of the 401(k) industry may hinge on the outcome of a lawsuit brought by Fidelity employees against their own company.
But Alfred adds that the employees also had equal incentive to come to the table sooner than later.
"There was no smoking gun" that would have assured participants victory, he said. See: With plan sponsors 'running blind' on 401k plans, an RIA jumps from $12 billion to $32 billion of AUA and adds a former J.P. Morgan chief.
Applied self interest
It also couldn't hurt that whatever concessions Fidelity makes go to Fidelity's own employees. Even top executives of the firm are part of the 401(k) plan in question.
"Since a majority amount of the settlement amount will be allocated to Fidelity employees, we believe that it is better for our employees to receive the financial benefit than expand a substantial amount on litigation," says Fidelity spokesman Vincent Loporchio.
That may help explain why Fidelity continues to maintain its official stance that closed architecture and defaults to higher-priced funds are in the "best interests" of plan participants.

Jason Roberts: It's a best practice
and I hope we see more
plans follow suit.
"The defendants maintain that their decision to offer a broad array of Fidelity mutual funds to plan participants was not self-interested but, rather, was in the best interests of the plan," according to the settlement document.
The 401(k) plan will continue to offer the Fidelity Freedom Funds — Class K — as the plan's qualified default investment alternative. The plan will also continue to offer Fidelity's portfolio advisory service, Portfolio Advisory Services at Work. PAS-W will continue to be offered at no cost to participants. See: How giant advice provider Financial Engines can sweep the 401(k) field — or not.
Lawyers for the class action employees declined to comment.
Price of peace
Both class action lawsuits were filed in 2013, one by former Fidelity employee Lori Bilewica and another by former employees Aiden Yeaw and Alex Brown. They attracted national attention since Fidelity manages more than $1 trillion in assets for other 401(k) plans and is the nation's largest 401(k) recordkeeper. See: What a wave of 401(k) lawsuits tell us about what RIAs really need to worry about. There were a total of 29 named individuals in the two lawsuits.
Jason Roberts, chief executive at Pension Resource Institute, LLC in Manhattan Beach, Calif., was pleased to see that the company is increasing its auto-enrollment percentage from 3% to 7% and is hopeful that will become an industry standard.
"It's a best practice and I hope we see more plans follow suit," he says.
It was important to get this lawsuit off the table, Meigs says.
"This is a good settlement for both Fidelity and its employees. It's not good to be at war with your own employees, so this resolution gets a thorny worker-relations situation settled for Fidelity."
Thoroughly modern 401(k)
The cessation of legal jousts should be also be a good thing for the defined contribution marketplace as the changes Fidelity has made to 401(k) plan as part of the settlement will make the Fidelity 401(k) plan even better, according to Meigs.
"These changes to their 401(k) plan will set a new standard on plan design features that will be considered best in class for the modern 401(k). I'm hopeful it will be spur plan sponsors to adopt similar features, especially those who are with Fidelity," he adds.
Affirmative relief
"Fidelity's settlement of this case is somewhat surprising as they have typically vigorously defended itself in other excessive fee litigation," he wrote Tuesday on his blog. "On the other hand, no substantive decisions had yet been made in the case and the cost of litigating this case through summary judgment had their motion to dismiss been denied, would likely have been multiples of the $12 million paid to settle the case."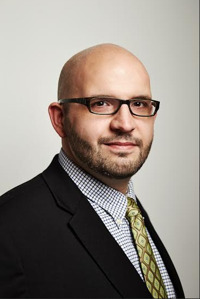 Thomas Clark: Had their motion to
dismiss been denied, would likely have
been multiples of the $12 million
paid to settle the case
Plan sponsors will also breathe a big sigh of relief, says Thomas E Clark, Jr., a partner with The Lowenbaum Partnership LLC in Clayton, Mo. "For plan sponsors that have Fidelity, the affirmative relief should be of particular interest, as it may serve as a road map of what kind of services are considered best in class when provided by Fidelity." See: What a wave of 401(k) lawsuits tell us about what RIAs really need to worry about.
'Vigorous' mediation
Even so, Clark was surprised to see Fidelity stand down.
The negotiations took place behind closed doors, court documents give a taste of how difficult it was to for the opposing parties to come to an agreement.
On Jan. 10, both sides met with a retired judge Daniel Weinstein in San Francisco in hopes of reaching a deal but were unable to do so. They did, however, continued to work with Weinstein for several months after that.
"After multiple communications with the parties, Plaintiffs and Fidelity each accepted the key terms of an agreement, and then negotiated a memorandum of understanding to embody those terms. The memorandum of understanding was heavily negotiated by the parties over several weeks," court documents state. "The original agreement was first drafted on April 23, but wasn't presented to court for approval until July."
But in light of the efficient settling of the suit, there was some unusual language in the settlement document that read:
"The terms of the settlement agreement were the result of extensive, vigorous, and protracted negotiation, before, during and after the mediation," court documents state.
These repeated expressions of chronic pain and suffering in a court document (after all, no party to a legal settlement would say it went breezily) suggests that there is no angst like the angst inside a house divided against itself.
---
---
Mentioned in this article:
---
---
---
Mike Byrnes
August 15, 2014 — 9:00 PM
Correction for this article. Lori's last name is spelled Bilewcz.
When I worked with her at Fidelity, I found her to be intelligent, talented and well liked…
And now many past and present employees of the big green machine probably like her even more! — Mike Byrnes, President of Byrnes Consulting, LLC, www.byrnesconsulting.com
PS Can't wait to see the $10 get added to my account. Ha.