Matt Wilson has replaced Brian Davis as head of Scottrade's custodian and is presiding over its acute strategy shift.
Brooke's Note: There are things that we as Americans love to say but we really hope nobody takes us up on: come by anytime; call me; make yourself at home or give us your tired, your poor, your hungry, your huddled masses yearning to be free. The equivalent in RIA world is advisors wanting to help investors of low affluence or custodians who want to welcome all RIAs. It's an exceptionally difficult open-arms policy to perpetuate. In the end, you end up battling against the feeling that you are being used. Scottrade hit that point. It's understandable. Now the question is: Can it extricate itself from being a public swimming pool and become more of a private country club with a reasonable amount of grace and a profitable business unit? Hopefully it will. Most of the small RIAs that use Scottrade have testified to the fact that the discounter does a good job.
Scottrade Advisor Services has been adding RIAs as clients for a decade at a rate that seemed almost too good to be true. See: Scottrade rakes in small RIAs.
Maybe it was.
Radical changes in what made St. Louis-based Scottrade such a magnet — minimal admission requirements and no minimum fees — are now being reversed and with something of a vengeance, according to some of its RIA clients and competitors. The company has also been praised for good service and technology.
Scottrade personnel are,for the first time this summer, telling some smaller RIAs that they must pay an annual fee or the firm will squelch the business relationship.
The smaller RIAs can stay on board if they agree to pay a fee, which, some affected RIAs say could be as high as $12,000 annually. Scottrade works with more than 1,000 advisors on its platform and would not say how many advisors it is looking to cull.
"We are in the midst of refining our advisor segment strategy and at this time are not in a position to outline any additional details," Scottrade spokesman Whitney Ellis says.
New chief
In the midst of this major strategy shift, the RIA custodian unit is currently without a permanent leader. Brian Davis, who headed that unit is no longer at the firm, Ellis confirmed. Davis's LinkedIn page shows he left the firm in July of 2013. See: Adding to the list of RIA custodians headed by execs with Schwab schooling, Scottrade promotes Brian Davis.
The RIA business unit is led by Matt Wilson, president and chief executive of Scottrade, Inc., which includes Scottrade Advisor Services. Wilson joined Scottrade in 2012 and previously served as TD Ameritrade's managing director of national branch sales and guidance.
Absolute discretion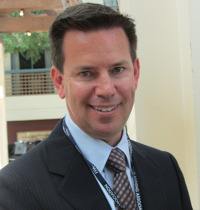 Dan Skiles: there's certainly a strategy
change in place because we've been
getting a lot of calls from
them.
A letter from Scottrade to one RIA client stated that the custodian will drop the RIA unless it gets $7 million in assets on the platform.
The July 23 letter reads, in part, "Scottrade made a business decision to terminate our relationship with you and remove your accounts from the Scottrade Advisor Services platform. Please note, per Section 1-D of the Scottrade Brokerage Account Agreement you signed when establishing your advisor master account, Scottrade reserves the right to close your accounts in our sole and absolute discretion. This policy was enacted as a means to consolidate our relationships with advisors who are not actively growing their advisory business."
Scottrade, in the letter, said the advisor could increase the assets to at least $7 million or can opt to pay a "formula based fee that correlates to your current assets under management in order to continue using the Scottrade Advisor Services platform."
The letter did not indicate what that fee would be. However, it did say that if the advisor did not reach $7 million in assets or decide to pay a fee, the accounts would be downgraded to a retail account. See: The emerging asset custodians rake in small RIAs.
Stormy timing
Frank Lepore, an advisor with Lepore Financial Services LLC, joined his father Robert at the Point Pleasant, New Jersey-based firm a few years ago and was one of the firms that received a letter from Scottrade. The father and son are in the process of changing their firm from mostly brokerage and commission assets into RIA assets.
They started their RIA business at the same time that Hurricane Sandy hit in the fall of 2012. The storm affected their family and the lives of many of their clients. Robert Lepore lost his house during the storm. The Lepores and their clients have been fighting insurance companies and working to rebuild their homes.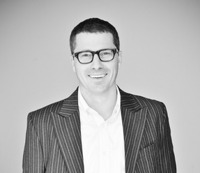 Ryan Shanks: It screams of a
lousy business operation.
"We see the future as the RIA (model) and we're growing our RIA business but it's been slow because of Hurricane Sandy," says Frank Lepore. "Our clients are all actively rebuilding their savings and the RIA business doubled in the first six months. We're really starting to grow and then we heard from Scottrade that there will be minimum assets."
The firm has $3.7 million in discretionary and non-discretionary assets, according to its ADV. They were told their assets need to be at least $7 million or they have to pay $12,000 in fees upfront.
Frank Lepore says he and his dad are disappointed by the asset minimum especially when they feel their firm is poised for solid growth after some tough times. They haven't decided how to proceed.
"We'd have to pay a $12,000 fee and if they could turn that into a quarterly fee, it would be a huge help," he says.
Changing rules mid-game
It feels like Scottrade has forgotten some business basics, says Ryan Shanks, founder of Finetooth Consulting.
"It screams of a lousy business operation. If you're going to seriously get into this business you should have done the modeling to know exactly who your ideal client base is. You can't change it midway through. They can't afford to. If you're Schwab, you can absorb a hit. But this is business operations 101. You can't keep changing things."
"They've had a change in their strategy. There's no disputing that," Skiles says. "Whether they have a minimum for everyone or not, there's certainly a strategy change in place because we've been getting a lot of calls from them."
He says that his firm closed 50 prospects in two months with about 40 coming from Scottrade.
"It's been incredibly busy," Skiles says. "We can always tell when a strategy has changed at a custodian because of the phone calls we get and it's always tied to a strategy change or service model change or approach with the way they handle business."
SSG doesn't disclose assets but Skiles says the firm has gained 200 new advisors in the past year going from about 1,200 a year ago to nearly 1,400.
Selective chopping
Scottrade is still willing to accept RIAs with no minimum as long as those advisors are deemed good prospects for yielding a profit to Scottrade in the future, according to Ellis.
"Because of our desire to remain flexible and use a variety of criteria in evaluating advisors for our platform, we have not released a minimum asset threshold. We do periodically review advisor business levels to ensure compatibility with our platform and we work with advisors on an individual basis when doing so. Based on this focus we are reviewing asset levels held by advisors on our platform and outlining requirements to maintain a relationship with Scottrade," Ellis says in an e-mail.
Ellis would not answer specific questions regarding how many advisors Scottrade intends to cull at this point.
"While there are a few exceptions, we are opening discussions with advisors holding under $1.5 million in assets with Scottrade to ensure expectations are outlined. I assure you Scottrade is committed to the advisor space with a focus on regional and state registered firms," he added.
Ellis declined to comment on any further questions seeking clarification on the firm's business model.
Sign of the times
Scottrade is not the only advisor custodian that has begun to charge smaller advisors steep fees.
In October 2013, Boston-based Fidelity Institutional Wealth Services announced it was charging a $2,500 quarterly fee, for a total of $10,000 annually, to any advisors with $15 million or less in assets.
Jersey City, NJ-based TD Ameritrade spokesman Joe Giannone says that it has no asset minimum. "We will work with advisors of all sizes that are committed to the business and have a well-defined business plan."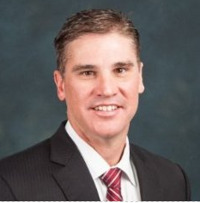 Robb Baldwin, CEO of rival Trade-PMR:
We all need to make sure
we bring on advisors who are
profitable.
Schwab Advisor Services spokesman Greg Gable did not return an e-mail seeking a comment but has previously stated that his company imposes fees on a case-by-case basis.
Tough chore
In the past two weeks, Robb Baldwin, chief executive of Trade-PMR Inc., says his firm has gotten about 20 applications from Scottrade advisors. He says his firm typically brings on about three to five advisors each week. Trade PMR doesn't list its assets. See: Trade-PMR is elbowing its way into the RIA custody market with cheap software and expensive advertising slots.
But he's sympathetic with Scottrade's quandary about wanting to accept small advisors while at the same time ensuring they're profitable.
In the past year, Baldwin's Gainesville, Fla.-based firm cut about 150 advisors that it deemed not profitable.
Baldwin adds that while his firm has no asset requirements, it only wants advisors who are actively seeking to grow. An advisor who has stayed at $1 million in assets for 10 years wouldn't be attractive to his firm.
Picking and choosing
Baldwin says it's possible that his firm may not accept all of the Scottrade advisors who have applied but will talk with those advisors.
"From what I can tell at Scottrade it looks to be a profitability issue and it's hard to find a custodian to make a profit off a relatively small advisor. That's a large issue with Scottrade and really with all of us — we all need to make sure we bring on advisors who are profitable."
Trade-PMR makes advisors agree in writing to reach certain asset goals over a specific time-period — or be chopped.
"We're picking and choosing advisors that can be profitable in the near to short-term," says Baldwin.
---
---
Mentioned in this article:
---
---
---
Craig Morningstar
August 11, 2014 — 9:36 PM
For most advisors, it is our profession, business and livelihood. For a few advisors it is a hobby. For hobbyists with static asset levels below $10 million, it is difficult to find competitive custodian solutions.
For advisors working full-time in the industry, making it their livelihood, being a solo RIA firms with less than $50 million in AUM has its unique challenges and inherent disadvantages.
Being a solo advisor at your own RIA is a choice, however, it is not the only option. Consistently we have seen advisors join a larger firm and benefit in many ways, all to the clients' and advisor's advantage. For an advisor to be solo, it is making the choice to have lower revenues, lower profits and lower job satisfaction. For those who have only been solo, they would and do disagree, because of limited points of reference.
ScottTrade changing the rules of the game is a perfect example of the business disruption small firms are susceptible to. More importantly, as the RIA industry evolves and matures, the rules of the game will continue to change for firms of all sizes, and there will just be more negative impact felt by smaller firms.
Solo advisors and small firms have a choice, continue to be solo and small, or join a firm that offers the flexibility to run an autonomous practice, and realize the benefits of economies of scale. Dynamic Wealth Advisors is just such a firm.
Brooke Southall
Mark,
I hear that consistently about Scottrade. They seem to have those qualities down.
Brooke
Tvivi
Really….I was saying this since 2009….
Marc S.
October 20, 2014 — 5:58 AM
If you look at Scottrades business model it really appears to be closing its doors one way or another. Either by edging out RIAs, clients, or employees. Many people believe that with the hiring of Matt Wilson the company was being groomed to be acquired by TD Ameritrade. If this is not the case it's possible that this under qualified individual is ruining this company, was he a negotiated time bomb for Scottrade? It does not look like TD or Schwab for that matter made any effort to keep him around and his former associates didn't speak too highly of him. Was this just another disappointment of a decision by Rodger Riney?
I find too much risk in trying to do business with Scottrade as their only commitment is that to their disclosure that they can change anything at anytime without notice. Both Schwab and Fidelity offer a far better platform ,and the risk of my accounts becoming TD Ameritrade accounts due to a change in the direction of the wind(yes Scottrade blows), I'm not sticking around to save a few cents on each trade.
Tony
A few years ago brokersXpress closed it's doors and I was forced to find a new B/D. I was fortunate enough to find MoneyBlock. They service independent RIA's, do not have asset minimums, or annual fees. Secondly, you can manage your entire business from their platform without having to log into multiple systems. Take a look at their site- www.moneyblock.com.
Rick Johnson
Why on earth would you ever want to use a firm like Scottrade that is unproven and trying to break into the RIA business when a large established player like Schwab exists?
If you don't have the $10,000,000 to $15,000,000 in AUM, then affiliate with a hybrid until you do.
Mark Kruse
While the $7mm AUM min has been stated by Scottrade, the scheduling of this change and their approach towards implementing it is same as all their custodian/advisor interaction: considerate, accommodating and professional.
Brooke Southall
Rick,
I have no horse in the race but I'm not sure Scottrade is "unproven". Also, my understanding is that even small advisors get a dedicated service person at Scottrade — something you're not likely to get with a big custodian.
By joining a hybrid do you mean being a hybrid under an IBD? That doesn't seem like a perfect substitute for being an RIA under a custodian.
Am I missing something?
Brooke
Un-Marked Grave
November 1, 2014 — 8:33 PM
Well, Matt Wilson has officially been relieved of his duties at Scottrade. May he find some piece as a Maytag Man again. Your strategy in disrupting business and other peoples lives as you try to convince people you have the slightest know how or experience to manage any aspect of the company failed.
Good riddance
From all of us!!