News, Vision & Voice for the Advisory Community
Schwab Private Client jacked its price 20% and its minimum fee jumps 60%
July 4, 2014 — 12:56 AM UTC by Lisa Shidler
Brooke's Note: Schwab Private Client is both a potential wirehouse killer and a competitor to the RIAs it serves under its parent company serves under its custody arm. This article is a good-news, bad-news story for existing RIAs. The good news is that Schwab is reducing its own price advantage over you. The bad news is that its increased revenue will give it the resources to compete harder and on a broader front by investing in its own game.
The affiliated RIA of The Charles Schwab Corp. — Schwab Private Client Investment Advisory — has significantly upped its fee for its highest-net-worth clients — a 20% hike that brings it closer to the orbit of the traditional registered investment advisory firm.
The increase by the San Francisco giant appears in the brochures Schwab that it filed with the Securities and Exchange Commission and it took effect at the start of 2014. The fees are up from .75% to .90% for clients with $500,000 in equities and from .50% to .70% for investors with $500,000 in fixed-income investments. The fees slide down as the account assets increase.
RIA's progress
The standard RIA fee has always been pegged at around 1%. In the past, Schwab Private Client carefully distinguished itself from wealth managers, saying it concentrated solely on investments — as opposed to giving financial advice — and charged less accordingly.
But Schwab's level of counsel has been rising ahead of its prices. Schwab created 30,000 financial plans in the first quarter, up 30% from a year earlier — which had also seen giant increases from 2012.. See: Schwab's financial plan production skyrockets in 2013 as part of 'Chuck's' upmarket push.
The approach seems to be gaining traction. Schwab closed at more than $28 a share, whisker off its highest close in a dozen years. Thought there was no obvious trigger, it may be a signal that Wall Street is buying into the idea Schwab is promoting that yesterday's discount broker can profitably serve today's high-net-worth investors with high-level counsel as pointed up in the Reuters article:Charles Schwab aims arrows at full-service rivals
It's a message portrayed artfully by its new buttoned-down advertising campaign that has the aura of a Northern Trust commercial — affluent, urbane men in suits ascending the steps of a brownstone See: Framing it as opportunity, Bernie Clark delivers a chilling market warning at EXPLORE about the coming post-baby boom market.
The San Francisco giant launched Private Client in 2002 originally as more of a managed account offering that was brokerage-based. It morphed to a rudimentary advice offering and charged as little as 50 basis points as recently as a few years ago. Schwab subjected the RIA offering to fiduciary rules under the SEC in 2007 and created an affiliated RIA at the start of 2012.
Schwab Personal Client has $58 billion in assets that come from mostly high-net-worth clients and 440 employees, according to its ADV. See: Schwab drops pretense: $2-million clients its staple branch diet in bid for fresh $2 trillion.
The same, but more
Schwab spokesman Greg Gable downplayed the up-pricing.
"Much like a blog might assess its advertising rate from time to time, pricing of products or services takes into account a variety of factors, including cost of providing the service, the competitive environment, and changes in either of those over time. We look at pricing of all our products and services regularly and make changes as appropriate. Often those changes are price reductions in this case the analysis led us to increase the fee."
Indeed, most Schwab price changes in recent years have been reductions — for example its trading commissions tumbling from $29.95 to $8.95 and its commissions on many ETFs at zero. Its ETF management fees also tend to head down and down. Still, Schwab makes up for reduced fees in other ways.
The firm certainly has a huge pool of data from which to draw as it ponders price points. Schwab's custodial subsidiary, Schwab Advisor Services serves about 7,500 RIAs with a combined $1 trillion of assets — mostly from high-net-worth investors. See: Bernie Clark discloses that Schwab Advisor Services hit $1 trillion of assets — and why the order for commemorative T-shirts is still on hold.
30 years in the figuring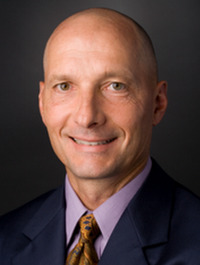 Steve Janachowski: They were eventually going
to get there. I think they've
gotten there.
The pricing move, coming as it does alongside the upgrading of RIA services by Malvern, Pa.-based-based Vanguard Group Inc., signals a significant and overdue market shift, according to Steve Janachowski, president and chief executive at Brouwer & Janachowski LLC, which manages $1.3 billion from Tiburon, Calif. See: Fidelity loses some RIA assets over its new DFA/Vanguard fees but other RIAs crunch the numbers and soldier on.
Until now, he says, the larger firms didn't pay attention to the opportunity to provide fee-based financial advice in RIA form.
"It takes them three decades to figure it out. They were eventually going to get there. I think they've gotten there."
Janachowski adds that it is clear that Schwab is taking dead aim at its East Coast wirehouse competitors, Merrill Lynch & Co., UBS and Morgan Stanley and the $5 trillion of assets that remain — albeit tenuously — in their control. See: Wirehouses will create their own independent models, Tiburon report says.
Fiduciary service
Still, Schwab also has competition looking to provide a higher level of fiduciary care — but by radically lowering, not raising, the cost to the investors.
Vanguard's emerging RIA, Vanguard Personal Advisor Services, for example, charges .3% for a service that looks very much like Schwab's.
Both Vanguard's RIA and Schwab Private Client deliver their advice by telephone, in Schwab's case, in a quarterly conversation. In See: How Vanguard Group's robo-countering effort got to $1.3 billion of AUM so easily and why its future seems bright.
Wide range
Still, Gable says there is variablity in what Schwab clients pay to the RIA. For example, Schwab's fee structure ranges from .15% to 0.90%, depending on the level and variety of assets, he says. Smaller clients pay more with higher-balance getting price breaks — particularly on fixed income management.
Investors with $500,000 in assets such as ETFs and mutual funds will pay the .90% fee. But investors with $10 million in assets in the same ETFs and mutual funds will pay .30%.
But investors with $500,000 in assets invested in fixed income assets will pay .70% and those who have $10 million or more in fixed income assets are paying .15%.
Harder than it looks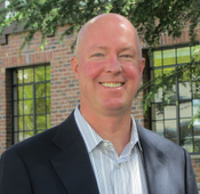 Tim Welsh: I don't think this
is worry to RIAs. If anything,
it better positions them against managed
account platforms.
It is the job of Schwab to make sure it generates maximal revenues from its services — particularly in a low interest rate environment, says Timothy Welsh, president of Nexus Strategy. It also makes sense to do so without calling attention to it, he adds.
"From a strategic standpoint in propping up its stock price, Schwab's CFO is always looking at ways to raise revenues without anyone noticing, or putting up a fuss that could lose existing business. Similar to how Schwab used its powerful market position to raise fees on mutual fund companies awhile back to continue to be in its OneSource program, Schwab is taking a similar approach with its internal managed account platform," says Welsh who once worked for Schwab. See: Schwab and T. Rowe Price finally strike a OneSource deal with help from an ex-Fido exec.
Buried costs
Raising fees is typically a good way to help bolster revenues, Welsh adds, because most clients won't know the difference.
"Schwab has an opportunity to raise fees to get it up to par with the wirehouses — a fee that no one will typically see or understand because these managed account costs are so buried that investors don't know what they are paying," Welsh says.
---
Mentioned in this article:
---
---
Share your thoughts and opinions with the author or other readers.
Jim Maki said:
July 7, 2014 — 2:05 PM UTC
MisterRIA said:
July 7, 2014 — 6:28 PM UTC
Why would you ever do business with Schwab?
---
---