News, Vision & Voice for the Advisory Community
After laying low for five years, the passed-over Merrill heir apparent will help advise Chis Dupuy in budding 'Connections' program
July 31, 2014 — 6:17 PM UTC by Lisa Shidler
Brooke's Note: Fishing for RIAs is not easy if you're a roll-up. Too much competition makes for few deals and the ones that exist are expensive. The wirehouses on the other hand are a relatively wild expanse — though more unpredictable and dangerous. But Focus Financial seems to be feeling its oats in going after that market as it brings on the ultimate wirehouse insider and builds on its successful Focus Connections program. It's a way for wirehouse brokers to get to know Focus before they become an asset of Focus. Since the beginning of 2014, IFM Capital Advisors, Summit Financial, and Quadrant Private Wealth left UBS, Wells Fargo, and Merrill Lynch, respectively, with the support of the Connections program. Focus Connections has also brought wealth management teams from the major wirehouses to existing Focus partner firms through three successful mergers in the first half of 2014. Rudy Adolf and Centerbridge, which owns Focus, apparently believe they are on to something here and with Chris Dupuy and Dan Sontag working together on their behalf they may be throwing some big logs on that fire.
Focus Financial now has Dan Sontag on its team as a board member — and presumably a useful chip on his shoulder.
The RIA roll-up with $300 million of revenues announced that the former president of Merrill Lynch Global Wealth Management and one of the highest profile casualties in wealth management of the 2008-2009 financial crisis. He was passed over for Sallie Krawcheck when Bank of America bought the company. See: Sallie Krawcheck, A Recruiter's Nightmare.
The move comes a year after New York-based private-equity firm Centerbridge Partners LP took control of Focus Financial Partners, LLC with a $216 million investment.
Sontag, 57, comes back into the financial services arena after taking a five-year break. The former 31-year veteran of Merrill Lynch stepped down in 2009 after Merrill Lynch hired Sallie Krawcheck to be the bank's head of global wealth and investment management.
He thought he had made it safely into an early retirement but then a persistent man with an Austrian accent came wooing.
Pedagogy of the well-rested
"I went into retirement after leaving Merrill in 2009," Sontag says in response to a reporter's query about what he's been up to and what lured him back to the game. "When considering a seat on the board of directors, I met with Rudy Adolf several times, which helped me to better understand the Focus model and its value proposition for top advisors, and I was suitably impressed by what he and the Focus team have been able to achieve over a relatively short period. I feel I have a lot to offer Focus given the many years I spent at Merrill Lynch and can offer unique insights to Focus Connections, which supports elite wirehouse teams that are looking to take the route towards independence." See: Focus Financial goes after $100-million wirehouse brokers after hiring five employees suited to the task.
In the months leading to his departure, the former Merrill Lynch executive was described in numerous press reports as trying to keep Merrill's nervous brokers on board during the rough days of 2008 and early 2009 especially during those dark days when the company's stock had fallen 95%. See: Fearless Merrill Lynch team breaks away with $1 billion in broad daylight.
Merrill connection
Sontag grew up in Nashville but began his career as a broker in Colorado in 1978. Sontag embodied the culture of Merrill Lynch. His father started as a Merrill Lynch & Co. Inc. stockbroker in 1956 and numerous family members had Merrill connections, including his brother and his son.
When he left in 2009, he reportedly spoke to Merrill brokerage executives telling them he didn't have his "whole heart" in the job.
But apparently his heart has changed.
"This is the most exciting time to offer strategic guidance in the wealth management industry, as the industry evolves and independent wealth management firms continue to gain market share," Sontag said in a statement. "My time at Merrill Lynch was spent growing the wealth management business in a manner that would empower advisors to best serve their clients. I see the opportunity Focus is creating for top-performing advisors as one of the most effective ways to do just that. The Focus team brings expertise and sophistication to transitioning teams, and I look forward to contributing to the future direction and growth of the leader (sic) player in the independent space."
People who have observed him on the pitching mound since his return describe him as "persistent and convincing."
Striking back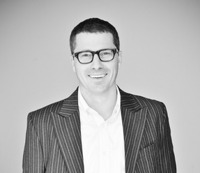 Ryan Shanks: To a certain degree,
it's a slap in the face
to the wirehouses.
Having such a pedigreed wirehouse executive switch uniforms and join the RIA team is a big deal, says Ryan Shanks, founder of recruiting firm Finetooth Consulting in Longmeadow, Mass.
"This is a big deal. You've got a lot of folks who may have had blinders on in the wirehouses for years and this is a big deal when someone like this steps on the board of an independent firm. To a certain degree, it's a slap in the face to the wirehouses."
In response to a reporter's question about whether Sontag is hands-on or hands-off board member, the company said: "While board members usually focus on strategic and governance issues, at times, they can be involved in key areas and opportunities"
Even though Sontag isn't known by independent advisors, he's very well-known among wirehouse advisors, Shanks says.
"He's not well-known in the independent space but you're Wall Street-aligned and involved with the New York regional brokerage firms, you'll clearly know who he is. You've got to think a lot of wirehouse advisors know him and look up to him. If he's now aligned with Focus, I think it will bring more momentum to Focus because more advisors may start to move over. I think they'll get more net gains."
Comings and goings
Focus has lost two key executives this summer.
Affiliated Managers Group Inc., the world's biggest roll-up of asset managers based in Prides Crossing, Mass., recently grabbed Focus's Rich Gill. And, in June, Michael Paley, who was managing director of the firm and part of the mergers and acquisitions team, left to join New York-based Klingman & Assoc. LLC, a wealth management firm with a similar aggregator-strategy.
AMG just hired Rich Gill away from the San Francisco office of the New York-based Focus Financial Partners LLC. He will work out of San Francisco for AMG Wealth Partners LLP. See: Why AMG's poach of Rich Gill could be the missing ingredient for its V-8 roll-up engine.
Most recently, Focus hired Chris Dupuy, also a former Merrill Lynch executive, as president of Focus Connections. See: How a $1.3-billion Manhattan, Raymond James RIA won a top exec from the roll-up down the street: Focus Financial.
The addition of Sontag brings the total number of directors to seven. Of the seven board members, six are independent and not affiliated with Focus.
"Dan's track record, vision, and leadership in the wealth management industry speaks for itself," said Rudy Adolf, founder and chief executive of Focus, in a statement. "His insights from his years on Wall Street working with thousands of financial advisors across the country and around the world will be of great value as we continue to expand the Focus Connections model. I am pleased to welcome him to Focus' board."
Focus still strong
Even though Focus has lost some top talent, Shanks believes the firm is marching along quite cleverly poaching advisors and executives without any problems.
"I don't think Focus has missed a step for a long time," he says. "They've got an engine that's moving forward. They're continuing to do flagship deals. They're also doing tuck-ins for their flagships. This is a very high level board appointment and it is excellent for Focus to have someone like this on the board."
Tuck-ins are deals done by RIAs of advisors as opposed to purchases directly held by the roll-up.
---
Mentioned in this article:
---
---
Share your thoughts and opinions with the author or other readers.
Mike Byrnes said:
July 31, 2014 — 7:48 PM UTC
Interesting to see how Focus plans to improve their success — Mike Byrnes, President of Byrnes Consulting, LLC, www.byrnesconsulting.com
Stephanie Sammons said:
August 6, 2014 — 9:00 PM UTC
This is a big deal. Dan Sontag is a great guy. I'm excited for him and I think this is a big signal for where the future is going.
---
---