News, Vision & Voice for the Advisory Community
The good news is that FiNet is the fastest growing channel at Wells Fargo; the bad news is that its brand and compliance can be hindrances
July 29, 2014 — 9:14 PM UTC by Lisa Shidler
Brooke's Note: People have been predicting it for years — that the wirehouses would get into the clearing and custody business for RIAs and other independent models. See: Wirehouses will create their own independent models, Tiburon report says. But like a prolonged game of chicken where a bunch of teenagers look to see who grabs the steering wheel first, the game of brinksmanship is testing the limits to what appears a critical point. But Wells Fargo long since grabbed the wheel — all the way back in 2001 when it created ways for employee advisors to take greater control of their destiny and it now has $79 billion of assets to show for it and perhaps tens of billions in its captive model that stayed put just knowing that an escape hatch exists in-house. But while FiNet is pioneering and inventive, a closer look reveals just how joined at the hip it is with the wirehouse itself and that makes it hard to assess as a human experiment for wirehouses to glean lessons from.
Take that, Wall Street and Main Street.
Wells Fargo Advisors LLP's independent broker-dealer, FiNet, has seen its assets leap 61% in three years at a time when other wirehouses are wondering how to get in on some of that indie action.
Though wirehouses typically looked askance at the idea of serving independent advisors, the kinds of advisors leaving have begun to set off alarm bells.
"When wirehouses lose A[-level] advisors to what they consider B- or C-level players, they look at this," says Danny Sarch, president of Leitner Sarch Consultants in White Plains, N.Y. "I think they're looking to reinvent themselves. I think everything is on the table."
No. 1 among indies
The St. Louis-based Wells Fargo Advisors Financial Network, known by most as FiNet, is the first independent channel to be launched by a wirehouse and observers say that since its start in 2001, it has successfully built an army of high-producing advisors.
FiNet had $79 billion in assets at the end of the first quarter of 2014, up from $49 billion in the first quarter of 2011. FiNet now has 1,210 advisors, a nearly 25% increase up from 970 in 2011, making its assets-per-advisor average $65 million, according to the firm.
At the end of 2013, FiNet came in No. 1 among all of the broker dealers for having the highest individual assets-per-advisor at an average of $62 million, according to InvestmentNews Research database. See: Wells Fargo's Finet deepens recruiting team, adds regions.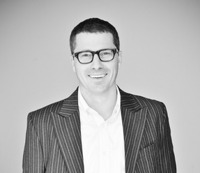 Ryan Shanks: They've been a real
competitor for that in-between advisor.
But still unanswered is a question of growing importance: Is FiNet, the only wirehouse attempt at supporting independents, a success, a failure or a brand with such conflicting signals that it threatens to confuse more than clarify the designers of new indie-inside-wirehouse business model? The more the big retail brokerages look for ways to capture share of the RIA and IBD markets, the more urgent that question will become. See: Virtually all big IBD reps covet the independent RIA life, Schwab study says.
Real money
On the one hand, FiNet has one of the most impressive brand names in the independent channel and also offers some of the most competitive packages to prospective advisors, says Mindy Diamond, chief executive of Diamond Consultants of Chester, NJ, which has recruited for FiNet.
"Speaking as a recruiter, if a wirehouse advisor is looking to go independent, FiNet is one of the first places they'll look at because they pay a very nice payout package — better than any of the broker-dealers — and they've got the Wells Fargo brand name, which is one of the best in the industry. It's a home run." See: FiNet's wirehouse-lite model scores with advisors.
FiNet sits alongside Wells Fargo Advisors' Private Client Group, the captive broker channel. The big bank also has a bank brokerage channel called Wealth Brokerage Services. All totaled, Wells Fargo Advisors has 15,189 advisors who manage $1.4 trillion in assets. Of that total, 1,210 are part of FiNet, according to the firm's own data as of June 30, 2014.
Compliance burden
But despite successes, FiNet has weaknesses including the fact that advisors aren't really independent in FiNet, says Sarch who does not recruit for FiNet.
"It has its pluses and minuses," Sarch says. "They're still talking to advisors internally who are switching from the employee side. One of the weaknesses is it is still part of a gigantic organization and you fall under the compliance burdens of a mega-firm. They haven't been able to avoid the bureaucracy trap. You can break away from Wells Fargo Advisors and go to FiNet and still be talking to the same compliance guy."
(Indeed, Rahul Shah says he learned that lesson the hard way when he broke away from Merrill Lynch to FiNet only to discover that the bureaucracy was heavy as ever. He took the unusual step of returning to Merrill Lynch. See: Why one Merrill Lynch advisor needed to break away twice to become an RIA.
(After publication of this article, we received an email from a Well Fargo FiNet rep who disagreed about this characterization of compliance. He said in an email: PCG uses a local hub's as Regional compliance along with some home office employees…Supervision for FINET has a specific Regional Supervisor and risk managers for each area of the country. It is a very very different attitude from PCG. The attitude is close to "we work for the owners..how can we get this done in a way to protect you and the firm" .... )
Wells Fargo's Tony Mattera explained that neither the FiNet rep nor Sarch is wrong: "The description from the FiNet rep accurately reflects the different supervision structures in PCG and FINet. That said, the regulations and compliance policies are the same for all practices affiliated with WFA or WFAFiNET, whether they're independent or employees. Also, in some cases, such as when an advisor seeks approval for a bylined article, a press release, a seminar or a marketing brochure, for example, it is quite possible that they would work with the same compliance analyst since our Compliance team in the home office serves all brokerage channels in WFA. When I read Lisa's story, I presumed that was what Sarch's FA was referring to, rather than the supervision structures which are necessarily different for employees vs independents. For what it's worth, I would also say that our goal for all advisors is to try to find a way to accommodate them in a way that protects them and the firm.
Pastrami and a client to go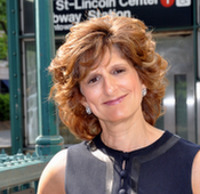 Mindy Diamond: It's a business model
that works and FiNet advisors are
the highest producers at the firm.

Sarch gave the example of FiNet advisor who chatted up one client at a baseball game and another at a deli. Each of those clients gave him permission to place trades, which he did at the opening the next day. The advisor was flagged by compliance systems, which reasoned that the advisor could not have had conversations with those clients in the minute before the market opened. See: LPL Financial tells its faithful in San Diego that a fuller-service, more dependent model will get corporate support.
In fact, FiNet is really more of a wirehouse model than an independent model, says Ryan Shanks of Finetooth Consulting of Longmeadow, Mass., and that could be a negative for advisors who are seeking more independence. Shanks does recruit for FiNet.
"Most folks wouldn't consider them a hybrid platform. But I think they've been a real competitor for that in-between advisor," Shanks says.
Best or worst of all worlds?
But, no question, a certain sector of advisors is excited about FiNet, Diamond says.
"It's a business model that works and FiNet advisors are the highest producers at the firm," Diamond says. "FiNet is the No. 1 fastest growing business of all three channels within Wells Fargo Advisors."
But Sarch does not believe that FiNet works well.
"It's almost the worst of both worlds. You have heavy compliance. You're competing with Wells Fargo brokers locally and you're supposed to back off competing with those advisors."
Big teams
Certainly, FiNet has experienced some losses of late both of executive leadership and of top advisors. A $600-million team, Summit Financial, in Lafayette, La., left earlier this year to form an RIA under New York-based Focus Financial Partners LLC.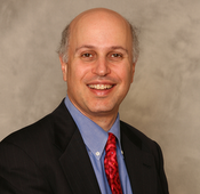 Danny Sarch: It's almost the worst
of both worlds.
FiNet also suffered two executive defections in 2014. Recruiter Kimberly Hollenbeck recently jumped ship to join Chicago-based Hightower Advisors and, earlier this year, Ron Sallet, a manager at FiNet, left to join New York-based Dynasty Financial Partners. See: Dynasty snatches a top 'road warrior' from FiNet.
FiNet was sad to see both Hollenbeck and Sallet leave. "We love Kimberly and we love Ron and we wish them well," says Tony Mattera, senior vice president of communications at Wells Fargo.
Despite the defections Wells Fargo executives were quick to report that things are rolling along smoothly at FiNet and shuffles among company executives are common. See: Wells Fargo's Finet deepens recruiting team, adds regions.
"FiNet is growing and things are good," Mattera says. "We're bringing on big teams and if you look at FiNet, it's actually the fastest growing channel at Wells Fargo."
He declined to say how fast his firm's other two advisor channels are growing but mentioned a big team.
At the end of March, FiNet won over Jeffrey M. Fratarcangeli from Merrill Lynch. He joined the division in Birmingham, Mich., bringing over more than $400 million in assets.
Line producer
On the HR side of the ledger, FiNet recently lured over top LPL Financial recruiter Joseph Line who will head up the firm's Midwest region. He started Monday.
"He's well-respected in the independent space and we're lucky to have him," Mattera adds.
But LPL's recruiting strength remains strong in the face of that departure, according to Sallie Larsen, managing director and chief human capital officer at Boston, San Diego and Charlotte, NC-based LPL Financial.
"Part of being an employer of choice is becoming known in our industry for the quality and depth of the talent at our firm. That means, at times, some employees will be targeted by other firms seeking to strengthen their own talent. We always wish them the best.," Larsen e-mailed. "Overall, our firm continues to excel in terms of attracting and retaining strong talent at all levels of the organization." See: What is the story with Derek Bruton's sudden LPL departure?.
---
Mentioned in this article:
---
---
Share your thoughts and opinions with the author or other readers.
JoeDaWealthManager said:
July 30, 2014 — 4:58 PM UTC
Do not forget that Wells' non-wire house advisors are subject to Well's compliance policies and procedures; I also understand it to be the case that they bring in their legal guns to defend these non-wire house advisors in an arbitration hearing or lawsuit.
At the end of the day, maybe there is a cost-sharing of litigation fees? We do know that si some cases the records of these advisors are successfully expunged from the public forever. In that event, I guess Wells owns them?
What is perplexing? said:
July 30, 2014 — 5:36 PM UTC
The title to this story is perplexing. It's the fastest growing division of WFA, #1 individual assets per advisor, their wirehouse advisors are clamoring to switch over to FiNet, their comp packages are compelling. What is perplexing? "Is FiNet, the only wirehouse attempt at supporting independents, a success, a failure or a brand with such conflicting signals that it threatens to confuse more than clarify the designers of new indie-inside-wirehouse business model?"
"A cheap lesson in what not to do?"
Analysis and critique is great. Interviews with recruiters who do and do not work for FiNet are fine. But come on, you're not talking about some fledgling little shop that's on the precipice of collapse.
These headlines and catch phrases are attention grabbers for the supermarket checkout lane. Step it up.
Brooke Southall said:
July 30, 2014 — 6:12 PM UTC
Notwithstanding the supermarket aisle, I do find FiNet hard to analyze for the experiment that it is. It's wirehouse dogma that you can't have employees and independents under the same brand. After 13 years of FiNet, nobody seems ready to declare victory or defeat for how it has done. One top recruiter says it's a top choice. Another says it's very much not. So yes it has $80 billion and that's nothing to sneeze at but wirehouses measure success more in trillions. So I remain perplexed!
Brooke
What is perplexing? said:
July 30, 2014 — 6:47 PM UTC
Brooke,
Perhaps we're splitting hairs, but FiNet doesn't compete with wirehouses. They may be pulling wirehouse advisors, as do Ray James, LPL, Hightower, RIA's, etc. But FiNet competes in the independent B/D space, and judging by the results included in this article, they're doing it quite well.
Put another way, of the 3 primary channels at WF, FiNet is the only one showing significant growth. To ask the same question you are asking of internal WF management, you would receive a resounding Yes to your question of success or failure.
The better question is why WFA/Merrill/Morgan Stanley are languishing, and their advisors see greener pastures outside of the wirehouse world. We all know the various answers to that question, presumably, which also is one reason FiNet is doing so well.
By the way, don't discount that WFA allows its higher producing FA's to transition to FiNet.
If Merrill or Morgan Stanley built an independent B/D channel, one would expect similar rapid growth for similar reasons cited above. At the most basic level – advisors enjoy independence, higher payout, ownership of their practice, branding flexibility, and portability.
Teresa Vollenweider said:
July 30, 2014 — 6:48 PM UTC
The title is perplexing, because the whole thing is perplexing or maybe the better word is confusing. Confusion, obfuscation—that's the name of the game for the financial services industry, isn't it? I mean if you guys that are in the industry find it confusing, imagine how bewildered the people outside of the industry—the industry's clients and customers—are. They are kept in complete darkness. Is he a financial advisor or a financial adviser or an asset manager or a wealth manager or a financial planner or a financial consultant or a money manager OR IS HE JUST A BROKER, I.E., A SALES REP? If you are in the industry, I suppose that you know that there are only these things to consider: Is he an investment advisory representative or is he a registered representative or is he both which translates to is he (broker/sales rep) a wolf cloaked in authentic-looking sheepskin (masquerading as an advisor/er).
Are those working for FiNet independent contractors or are they employees?
Are those working for FiNet fiduciaries?
How are they being compensated? Are there those things called compensation grids that drive/incentivize bad behavior?
Who supervises those at FiNet? Is it the branch manager? Is the branch manager/supervisor rewarded for the production of the FiNet guy or is the branch manager/supervisor rewarded for the FiNet guy's maintaining a strong moral character and working in the best interest of his client/customer?
Mr. JoeDaWealthManager, I'm curious. How do you know this? — We do know that si some cases the records of these advisors are successfully expunged from the public forever. And who is "we" in your statement?
---
---