News, Vision & Voice for the Advisory Community
CEO Fred Tomczyk is talking advisor software like he might have previously discussed trade volume as RIA assets, and prospects, soar
July 28, 2014 — 9:22 PM UTC by Brooke Southall
Brooke's Note: Despite the quasi-tongue-in-cheek at the beginning of this story, the message is serious. TD Ameritrade has hit a staggering milestone in RIA custody. The achievement of growth is interesting not only for what it means in the industry — a third $300-billion-plus player with big teeth and a twitching tail — but also what it means within TD Ameritrade itself. Chief executive and president Fred Tomczyk has always put himself front and center at RIA events. Now he is also putting RIAs front and center with big-boy Wall Street analysts. Some of the conversational exchanges he had with those analysts last week about RIA minutiae are impressive in their detail. TD Ameritrade does not agree with my take-by-article-slant that the company is foremost an RIA custodian — despite this milestone reached and where they assert that the RIA business is headed (to the top of the channel heap).
TD Ameritrade Holding is no longer a retail brokerage as of Tuesday, June 22 at 8:30 a.m., the time its quarterly call commenced.
That's when the Omaha, Neb.-based firm evolved into a publicly traded RIA custodian that also happens to own a large discount brokerage operation with the third-largest branch network behind Scottrade and Charles Schwab & Co.
The intangible shift became evident as Fred Tomczyk, president and chief executive of TD Ameritrade, addressed the full roster of 12 Wall Street analysts and put RIAs front and center in the ensuing discussion. (Following the analyst call, Tomczyk referred to his firm's retail operation as its "core" business in a Reuters interview.)
Analysts take note
Vaulting the 4,500 registered investment advisors who park assets with Jersey City, NJ custodian TD Ameritrade into the limelight was, apparently, their role in saving the bacon of the company for the fiscal third quarter ended June 30. See: TD celebrates its $200 billion tipping point with an exuberant, VIP-rich conference in San Diego.
"Retail posted solid results and institutional [i.e. RIAs] had a particularly strong quarter," Tomczyk said on the call.
TD's quarterly net income climbed 3% from the same three-month period a year earlier despite higher expenses, relentlessly low interest rates and falling client trades and commissions.

Tom Nally: We made the decision
to invest in this [RIA custody]
business and capture more than our
fair share of natural flow. This
is where it's all happening.
Momentum-rich
"It's really the [RIA] momentum that's been building making it to the surface," he says. "The analyst community is taking notice. We made the decision to invest in this [RIA custody] business and capture more than our fair share of natural flow. This is where it's all happening."
Nally says that his company's calculations about capturing market share come from its internal studies.
TD declined to name new firms it added to its ranks this fiscal year. Some of the big growers in the RIA business giving TD a lift include:
Omaha, Neb.-based Carson Wealth Management; Fairfax, Va.-based Edelman Financial; Clarfeld Strategic Wealth Management in Tarrytown, N.Y.; Focus Financial Partners LLC in New York; San Jose, Calif.-based LWI Financial; South Nyack, N.Y.-based Creative Planning Inc.; Newport Beach, Calif.-based United Capital Financial Advisers DiMeo Schneider & Assoc. LLC in Chicago; Good Harbor Financial Inc., also in Chicago; Geneva Investment Management LLC of Chicago; Pinnacle Advisor Solutions Ltd in New York; Omaha-based CLS Investments LLC; Coldstream Capital Management based in Bellevue, Wash.; and Mercer Global Advisors in Santa Barbara, Calif.
Fidelity and Schwab custodians gain ground
The quarter was also strong for rival custodian, Boston-based Fidelity Institutional Wealth Services, according to Erica Birke of Fidelity.
"Fidelity Institutional Wealth Services is having a phenomenal year. We are seeing growth from both existing clients, with net new assets up 31% year-over-year [year-to-date June 2014 vs. year-to-date June 2013] and new clients, with sales up 112% year-over-year for the same timeframe."
Fidelity declined to disclose RIA assets in custody other than to say that its combined assets in National Financial Services and Fidelity Institutional Wealth Services stand at $1.4 trillion. See: Fidelity reorganizes its advisor business and extrudes a custody unit aimed at outsourcers, roll-ups and TAMPs.
Schwab Advisor Services' RIA assets (plus some TPA and trust assets) jumped from $900.4 billion on June 30 of last year to $1.081 trillion as of June 30, 2014, a 20%-plus jump.
'Like old days'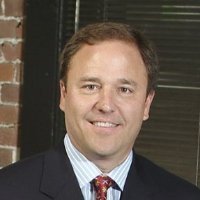 Dennis Clark: They all say working
there is like the old days
at Schwab. It's us against them
and do what it takes to
please RIA clients.
Fees from managed assets floated TD's rising profits in the face of falling revenues from trades. The company recorded $13.4 billion of net new assets during its third quarter. Much of that haul came by way of the RIA channel, which now hovers at about $300 billion of assets.
That's an amount that knocks many people in the RIA business off their chairs. But not others who receive reports from the front lines.
"That doesn't surprise me at all," says former chief at Schwab Institutional Dennis Clark, who is now managing director of Shelton Capital Management LLC (formerly California Investment Trust), which manages $1.07 billion of assets in mutual funds and separate account strategies.
"About six employees of mine work [at TD]. They all say working there is like the old days at Schwab. It's us against them and [they] do what it takes to please RIA clients." See: Fidelity and TD Ameritrade show new teeth in RIA advertising — albeit with giraffes, and children on summer porches.
Our tech is in the lead
During Tomczyk's analyst call, he emphasized as particularly encouraging the degree to which his company is taking away market share from rivals, echoing Nally's remarks about "natural flow."
"Our objectives are clearly designed to basically beat the industry growth rates, and we've been fortunate we've done very well over the last five years and hopefully through six years," he said.
"I think you've got to be aligned with the growth trends and I think the RIA channel is clearly the fastest growing channel in wealth management today. And I think we've done a great job at leveraging innovation in different technology, and it's being met with open arms, and some of our peers will catch up with that, and in fact that probably all of them will redesign their technology to make sure they meet that competitive advantage that we've had, so it won't last forever."
Though TD does not break out what net new assets get vacuumed up through which channel, it says the assets that come by referral to RIAs through its branch network are on pace to surpass last year's $25 billion. See: Tom Bradley pollinates TD Ameritrade branches and RIAs get sweet referrals in return. TD's fiscal year runs from Sept. 30 to Sept. 30.
Leveraging iRebal
With RIAs getting top billing on the call, Wall Streeters asked the kinds of nuanced questions about RIA custody growth that you'd expect to hear from trade journalists.
Chris Shutler, analyst with William Blair & Co. asked: "Just one question, the NNA (net new asset) strength on the RIA side of the business, just curious what channels you're seeing most of that strength in — IBDs, regionals, wirehouses etc.? And the reason I ask is I heard from at least one of your competitors that wirehouses have become a bigger source of recruiting this year. Thanks."
Tomczyk responded:
"I would've said a year ago it was the regionals, but we definitely have picked up with the wirehouses more recently, and I think we are definitely seeing a trend to picking up bigger advisors now. So normally when you see that you will see a shift back into the wirehouses, but we are getting a higher average size advisor in the last couple of quarters than we've seen historically. I think that's all because of things we've done with iRebal, the strategy desk, the technology, all those things have allowed us to move up to get bigger advisors than we have asked historically."
Indeed, getting San Diego-based iRebal to RIAs as a part of its serve offering is playing well. See: TD Ameritrade will make iRebal software available free to all its RIA clients.
"I think it's a real game-changer," said Nally in a separate interview. "It's not iRebal light. It has all the fundamental capabilities."
Veo vision
Kenneth Hill, an analyst with Barclays, also asked about TD Ameritrade software specifics:
"Just to follow-up on the technology side, you guys just spoke to on that last question. Last month you hosted your Veo Open Access Tech Summit, where you meet with some of the developers for the RIA Tech Partners. So I'm just kind of curious, when you talk to the RIA's and you collaborate with the developers, what are the things you are kind of hearing from them and where does your focus go? Is it more enhancing what's going to attract clients or more RIA's to the platform or additional I guess wallet share from the client?" See: An advertiser's-eye view of TD Ameritrade's national conference.
In response, Tomczyk jumped deeper into the Veo weeds.
"We continue to focus on — we look at a couple of things. What technologies are [RIAs] using? And when we see a good mass of advisors that are using certain technologies, we try to make sure they get in the Veo and to the Veo Open Access model, and the vendors are usually very happy to do that, and wind up being advocates for us as well. So we definitely look for adoption rates first. See: How TD Ameritrade is playing the logo game to spur 4,000 of its wavering RIAs to adopt its third-party hook-ups.
"Second, we look for what are they really— what's their frustrations or what are the things getting in the way from them doing more business. And the more you talk to them, you listen to little things — and you have to listen carefully. But for example, iRebal. People that are bigger at RIAs and we definitely have moved up and are doing bigger RIAs today. In terms of using more sophisticated strategies, whether it's the iRebal rebalancing software, which if you talk to bigger RIA's is very painful for them when they make their adjustments to their asset allocations or investment portfolios."
The analysts on the call:
Richard Repetto – Sandler O'Neill
Alex Blostein – Goldman Sachs
Joel Jaffrey – KBW
Alex Kramm – UBS
Michael Carrier – Bank of America Merrill Lynch
Kenneth Hill – Barclays
Bill Katz – Citigroup
Steven Chubak – Nomura
Christian Bolu – Credit Suisse
Patrick O'Shaughnessy – Raymond James
Chris Harris – Wells Fargo
Chris Shutler – William Blair
---
Mentioned in this article:
---
---
Share your thoughts and opinions with the author or other readers.
Mike Byrnes said:
July 31, 2014 — 9:19 PM UTC
Congrats to TD Ameritrade. Their hard work is paying off! — Mike Byrnes, President of Byrnes Consulting, LLC, www.byrnesconsulting.com
---
---