News, Vision & Voice for the Advisory Community
Walt Bettinger's options for building using existing ETF portfolio capabilities or buying one of the many robos in existence point to a no-lose move
July 25, 2014 — 11:15 PM UTC by Brooke Southall
Brooke's Note: There is a good deal of speculation in this story — the product of a high-interest subject and as yet low flow of information from the company. Still, I'm guessing an observer will feel well fortified after reading this Schwab-as-robo article.
The Charles Schwab Corp. is either building or buying an automated advisor capability — and either way it looks like a killer move.
Walter Bettinger, chief executive of the San Francisco-based financial company, tipped his hand on Schwab's intentions at the summer update for analysts that kicked off this morning at 8:30 a.m. PST.
"We are fast at work on what we believe will be a groundbreaking and market-impacting introduction of an online advisory solution," he said.
Though he declined to characterize how it was coming into being, how it was being branded, whether it was directed a consumers or RIAs, or the level of advice that it would offer, Bettinger said his company's new initiative would be coming down the pike sooner than later and would be "groundbreaking." See: Framing it as opportunity, Bernie Clark delivers a chilling market warning at EXPLORE about the coming post-baby boom market.
Discount broker magnet
John Michel, the former business head of the now-defunct BloombergBlack and now the principal of CircleBlack Inc., an online wealth manager for advisors, says Schwab's scale will make for interesting possibilities such as a hyper-low or even zero-fee offering. See: BloombergBlack rematerializes as CircleBlack minus Bloomberg.
"When a gorilla enters the market that has that ability, they can do that," he says.
Michel quickly adds that Schwab's mammoth size won't necessarily translate into bargain prices for consumers as Schwab would very likely have price competition in automated asset management from other scale players like E*Trade and TD Ameritrade.
Build your own robo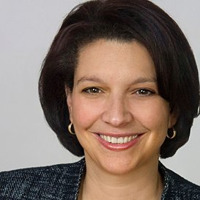 Gretchen Halpin: The current robo-advisors out
there have proven a market for
Schwab.
The timing of Schwab's move makes lots of sense, according to Gretchen Halpin, principal and chief strategy officer at Hewins Financial Advisors LLC in San Mateo, Calif., which manages $3.5 billion of assets.
"The current robo-advisors out there have proven a market for Schwab so they're going into it with more market intelligence. Even without brand value, [the current crop] is growing quite quickly. Schwab has noted that and has a giant brand." See: Bill Crager: I've got your back against the attack of the killer robo-advisors.
Better yet, it could bridge the gap between the well-advised clients in its advice offerings and the self-directed investors who get zippo advice, says one principal of an e-RIA, who asked not to be named. That long-time Schwab observer says he's betting the company is building its own robo advisor to capitalize on this potentially giant opportunity.
Robo-Windhaven?
Steve Lockshin, chairman of Los Angeles-based Convergent Wealth Advisors LLC and investor in online advisor Betterment LLC based in New York City, says he has no firsthand knowledge of Schwab's plan but agrees with Welsh that a built-out Windhaven is a good bet.
"With [Liz Ann] Sonders going there, that makes sense," Lockshin says.
Indeed, Schwab just placed its media superstar and chief strategist in charge of Windhaven. See: With Stephen Cucchiaro out, Liz Ann Sonders takes the Windhaven reins.
Still, a source asking not to be identified says that re-purposing Windhaven would not be without its complications given its recent lackluster returns, anti-robo expenses of 85 basis points and high turnover. "They're not a perfect replicate to roll out so it's not a complete plug and play. But a robo-Windhaven with low turnover could be a good step ladder."
Welsh questions why any of these firms would sell out to Schwab while they are flush with capital and have room to run.
Kevin Cimring, chief executive of Jemstep Inc., an independent money management firm headquartered in Los Altos, Calif., says that his company is not being acquired.
Attaboy from Chuck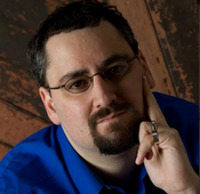 Micheal Kitces: I'd be shocked if
it's Wealthfront.
Wealthfront is known to have some ties to Schwab. In fact, the company's chief executive, Adam Nash, boasts on his website about the affirmation his firm received from Schwab chairman, Chuck Schwab.
"In 2012 Chuck Schwab told our co-founder Andy Rachleff that he saw incredible parallels between what we were doing and where he started," Nash writes in his blog.
When Schwab launched his discount brokerage service in 1975, Rachleff continues, "the only people crazy enough to place an over-the-phone trade to a pool of unknown brokers were young people in their 20s and 30s. Today Charles Schwab's average client is in their mid-50s. Over the past 39 years, Schwab has grown with the baby boomer generation to $2.3 trillion in client assets." See: Andy Rachleff is out as CEO of Wealthfront as former LinkedIn star takes his place.
Think institutional
So has the Schwab-Wealthfront tie blossomed to the point of a deal?
Michael Kitces of Pinnacle Advisor Solutions of Columbia, NJ, who is publicly flirting with putting Gen Y on the online advisor's platform, thinks not.
"I'd be shocked if it's Wealthfront. Given what VCs are in for, I'd expect them to want hundreds of millions to sell, and I can't imagine Schwab would pay that for only $1.2 billion of AUM. That would not be accretive."
Betterment executives declined comment. Wealthfront's founder Andy Rachleff declined to respond to an e-mailed request for comment.
Three guys and an ADV
Welsh draws a parallel to when Schwab launched its bank and became all but immediately successful simply by sending direct mail to its existing client base.
"If you send three million postcards, you get incredible response," he says.
With the Schwab brand, Schwab mailing list and Schwab technology, the company does not seem to face daunting odds on this venture.
"You need three guys, one algorithm and one form ADV," Welsh deadpans. "How hard can it be?"
Michel says it's within Schwab's general capabilities to generate such an offering but he adds that it's a small community of engineers in the industry and he hasn't heard any whispers of talent being assigned to this task, from within or out of Schwab.
---
Mentioned in this article:
---
---
Share your thoughts and opinions with the author or other readers.
---