Bernie Clark: We're going to rewrite the whole portfolio management tool.
Schwab Advisor Services is working to keep hold of its stealthy lead in the portfolio management system business for RIAs.
The San Francisco-based custodian has 3,700 portfolio-management system clients on Schwab PortfolioCenter, or 40% of its clients, and it has 1,700 users of SPC who are not Schwab clients.
Schwab is looking to build on that advantage with the next iteration of that platform, PM2, according to Bernie Clark, chief of the RIA custody unit. See: Schwab unveils 'Project PM' at IMPACT — a 'new vision' for using the company's data to fuel PortfolioCenter.
"It's the market-leading tool in the space," he says. "With PM2, we're going to rewrite that whole portfolio management tool."
Attractive target
When exactly the rewrite will be complete is not clear.
"PM2 is their next generation portfolio management platform," says Joel Bruckenstein, principal of the T3 conference series. "My understanding is that it will be going into beta soon but I'm guessing it will be a while before the general release." See: Schwab moves to keep 3,500 desktop-bound RIAs from walking onto somebody else's cloud.
Schwab first announced its plans for this rewrite in December of 2013 — an initiative undertaken for good reason.
"Everyone is targeting them," says Tim Welsh, president of Nexus Strategy LLC of Larkspur, Calif.
Not PC
Indeed, Schwab has left its flank widely exposed, according to Eric Clarke, president of Orion Advisor Services LLC of Omaha, Neb. He contrasts the capabilities of his firm's web-based software against Schwab's desktop software (though there are many providers, including Tamarac, that make PortfolioCenter available over the web.)
"No question that Schwab has a lot of PC users," says Clarke. "The biggest challenge these advisors face in using PortfolioCenter is the lack of integration. PC is an installed system and dealing with firewalls to enable integrations simply isn't practical."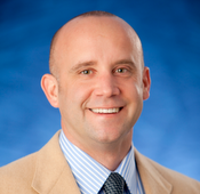 Eric Clarke: The biggest challenge these
advisors face in using PortfolioCenter is
the lack of integration.
But Schwab is in a position to make major advancements with its offering, according to Bruckenstein.
"I have not seen a working model of PM2, so I can't comment on specific features, but one thing is certain: it is built right onto the Schwab custodial platform. That provides one key advantage: it eliminates downloads and reconciliation of data for assets custodied at Schwab. That's potentially a big deal for those advisors who custody all of their assets at Schwab." See: Schwab PortfolioCenter may be poised to shed its utilitarian image.
Bernie Clark says that 1,500 Schwab RIAs now use some portion of Schwab Intelligent Integration. See: Schwab shifts its strategy on its massive Intelligent Integration.
Generation cloud
Still, time is emphatically ticking for Schwab as technological advancement comes not just from portfolio management competitors but automated advice providers, too, Clarke says.
"With the additional competition from robo-advisors and increased client service expectations, advisors are being forced to implement web-based technologies to stay relevant," he says. "Web technologies are delivering integrated operational efficiencies, better service experiences, attracting the next generation of clients and driving new growth for advisors. Now more than ever before advisors have to get on web-based technology platforms. Those that don't run a very real possibility they will be left behind over the next few years." See: Is Fidelity's move to put RIAs deeper into the cloud gonna make it rain?
There are more questions than answers on PM2, Bruckenstein allows.
"Assuming PM2 is as good as Schwab thinks it is, it could be an important aspect of their tech offering going forward. Of course, as of now, they have been silent on pricing other than to say that it will be competitive. Historically, PortfolioCenter has been competitively priced." See: Schwab bluntly reviews PortfolioCenter to coax thin-skinned software vendors to its Zagat-like forum.
---
---
Mentioned in this article:
---
---
---
J L Livermore
Brooke,
"Bernie Clark promises Schwab… PortfolioCenter…". Now when have I heard that before. Unfortunate Addepar took another $50MM Schwab might have made a play for it.
JLL
Brooke Southall
JLL,
You may have heard that with regard to Schwab Intelligent Integration. Schwab isn't necessarily all Type-A-ish
about deadlines and measuring sticks when it comes to software. The way I have heard Schwab execs put it before is that they aren't going to rush to create technology that RIAs aren't asking them for. That brings up sticky questions about how much Schwab should be leading advisors or taking cues from them, a delicate equilibrium hard to assess externally.
Brooke
J L Livermore
Mr. Southall,
Rushing to create something that RIAs aren't looking for is one thing, promising to deliver and… is another. Assessing the balance externally isn't hard. Behemoths like Schwab and its brethren have lost their ability to innovate. Their product development teams are covered in so many layers of management goo they can't breath so the talent pool becomes comfortably numb. In my opinion custodians should not be developing software for anything more than the minimalist needs to support their platforms. Leave the innovating to the hungry little piranhas out there who get it and can get it done.
JLL
PS. Can't you make the article banner at the top of the home page scroll so we can go pre/post a weeks worth of articles with ease?
---