News, Vision & Voice for the Advisory Community
Loaded with cash, experience and $11.5 billion of market cap, the North Shore asset manager just downloaded the RIA roll-up app in hiring the Focus Financial veteran
July 22, 2014 — 6:48 PM UTC by Lisa Shidler
Brooke's Note: Despite superficial similarities, the businesses of asset management and wealth management differ plenty. What is wildly wonderful about asset management is the extent to which it can be leveraged. As the assets pile into funds, the costs do not go up all that much. For guys like Peter Lynch or Bill Gross, $400 billion or $500 billion…they've got that. For wealth managers, often there is a need for a new body with the addition of each $100 million in managed assets. Wealth management is labor intensive and the laborers don't come cheap. But like anything that seems too good to be true, like the asset management business model, people crowd into the space with ruthless price cuts and relentless product differentiation. So it happens that a company like AMG in the catbird seat of asset management sees greener pastures in wealth management. Fees there in hands-on land remain robust and the offering can be customized to keep clients from running away. But the RIA business, too, is unwieldy — with all those people and their obstinate personalities. AMG knows that and is a wise to bring on an RIA roll-up expert like Rich Gill who knows where the business issues end and the people problems begin.
In a sign that it likes what it sees from early-days acquisitions of RIAs, Affiliated Managers Group Inc., the world's biggest roll-up of asset managers, poached a main man at the biggest RIA roll-up..
AMG just hired Rich Gill away from the San Francisco office of the New York-based Focus Financial Partners LLC. He will work out of San Francisco for AMG Wealth Partners LLP.
The Prides Crossing, Mass.-based company, known for its long history of investing in asset management firms, has money to burn on new deals given its ample cash flow. The net income of the giant public firm, with its resume of more than two-dozen money managers, grew 11% to $137.9 million in the first quarter from the year-ago quarter. Its net income from operations for 2013 was $570.1 million, up from $408.8 million in 2012. It currently advises assets of approximately $594 billion as of March 31, up from $338 billion in 2011. See: How McLean Asset Management is adding practices without making acquisitions.
Earlier this year, AMG announced its purchase of London-based Veritas Asset Management LLP, an equity manager with $17 billion in assets. That purchase is a reminder that the company remains committed to growing its core asset management business by tens of billions at a time even as it more organically and self-consciously approaches the RIA roll-up game.
Picky buyer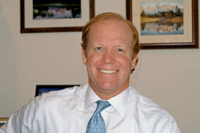 Peter Ruhlin: They're not looking for
private-equity money. When they make an
investment they let businesses continue to
operate autonomously.
In 2012, AMG bought its first classic RIA, i.e. a wealth management firm giving advice directly to high-net-worth investors, by purchasing a majority stake in Veritable LP, which had $10 billion of AUM at the time. The Newtown Square, Pa.-based firm now has $13 billion, according to its most recent ADV. See: AMG makes a dramatic entry into wealth management arena, buying majority stake in $10B Veritable.
Then, in August 2013, AMG took a minority stake in Clarfeld Financial Advisors LLC of Tarrytown, N.Y. through its Palm Beach, Fla., subsidiary, AMG Wealth Partners LP. Clarfeld managed $4 billion of assets at the time of the deal and currently has $4.4 billion as of it most recent ADV. See: AMG delves deeper into the RIA business with second deal — of $4-billion player in NY. (It is this penchant for buying minority stakes in RIAs that makes the company bristle at being called a roll-up, according to a source).
Buttressing the division
AMG's moves on the staffing side also attest to its serious intentions in the wealth-management sector.
Before Gill's hire, AMG has had a skeleton crew focused on wealth management. The team is lead by John Copeland, who joined AMG Wealth Partners as president in 2011. In addition, Benjamin M. Scott moved to AMG Wealth Partners in 2011 from AMG's Affiliate Development Group in 2011.
"They've gone from two people in this division to three. That's quite a jump," says Peter E. Ruhlin of FallLine Strategic Advisors LLC. "I'd look at what they've done with Rich Gill. I think they're looking to leverage the RIA space and get more help. Rich is an established senior executive in the market and has great experience. I think they're trying to get more help and I think they'll stay true to their knitting [with regard to] buying high-quality organizations."
He continues: "What this does is signals that AMG is definitely in it for the long haul — not that anyone doubted it. But they're beefing up the team and bringing in a really strong player. It shows a continued commitment. By bringing Rich on board, the guys are saying we have seen a defined opportunity but we need more resources because we think the opportunities are broadening. They are getting a seasoned player who has been in this business and done a great job of helping Focus grow. I think it's a great move. They're basically in the second or third inning and there's a long way to go in the wealth management space." See: A look inside Schwab's second big deal with a small asset manager.
Stuffed Rolodex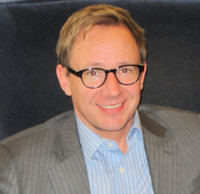 David DeVoe: Rich has a lot
of intellectual horsepower.
What Gill, 37, is specifically tasked to do at AMG is unclear. At Focus Financial he concentrated on Focus Connections, the firm's program for helping advisors grow their practices. But he also has vast experience bringing aboard fresh recruits and commands a Rolodex full of existing and prospective Focus Financial advisors. See: Focus Financial pivots to breakaway strategy with Fidelity recruit.
Gill declined to comment for this article. AMG spokeswoman Laura O'Brien confirms Gill will start the first week of August to fill a new, at present untitled, position.
"Rich will be responsible for helping AMG Wealth Partners invest in outstanding firms, including newly independent firms formed by teams that have made the decision to leave wirehouses," O'Brien says.
Though Gill's duties in his new role are murky, it's pretty clear why the former Oxford scholar is in demand, says David DeVoe, managing partner of DeVoe & Co. in San Francisco. He worked with Gill at Schwab Advisor Services when Gill served as director of strategy from 2004 to 2007.
"Rich has a lot of intellectual horsepower. He's analytically rigorous, has a strong drive to achieve and is comfortable in boardroom settings. I think AMG values these characteristics and that he will be a good fit with their culture."
AMG declined to make an executive available for comment.
Big-dog startup
Gill's defection is a significant blow to Focus Financial, says David Selig, head of Mill Valley, Calif.-based Advice Dynamics Partners, an M&A consulting group.
"While Focus has gained a lot of size and scale and are sort of the big dog in the roll-up arena, they're still very much a startup. When you lose a key executive talent for a startup, that's felt throughout the organization." See: What's really going on with Focus Financial?.
Make that two executive talents: In June, Michael Paley, who was managing director of the firm and part of the mergers and acquisitions team, left to join New York-based Klingman & Assoc. LLC, a wealth management firm with a similar aggregator-strategy. See: How a $1.3-billion Manhattan, Raymond James RIA won a top exec from the roll-up down the street: Focus Financial.
Rudy Adolf, founder and chief executive at Focus Financial, puts a positive spin on the defections.
"We do not comment on these departures specifically. However the team has been greatly upgraded with the tremendous experience and track record of Chris Dupuy who joined our team and is leading Focus Connections as well as numerous other hires last year and year to date. Focus is in terrific shape."
Focus hired Dupuy earlier this year. He previously managed the Pacific Northwest market of Merrill Lynch, overseeing 1,400 brokers.
Breaking the mold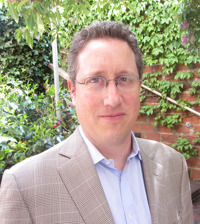 David Selig: He's one of a
handful of M&A veterans in our
industry that understands advisors and their
teams.
For AMG to bring on Gill means the company is serious about becoming a roll-up player in the RIA arena, says Selig. But more than just serious intentions will be needed to succeed in the sector.
"AMG has a reputation for successfully rolling up many financial services practices and teams. But as we know, the RIA space is a unique channel with its unique characteristics. Many other aggregators have tried and failed."
Firms need more than just capital to woo RIAs, they also need a process and, especially, they need to understand RIAs, Selig says.
"You need connections and a long-term commitment to the space and Rich has those connections. By hiring Rich, it shows they have a commitment to the space. RIAs are independent and when you deal with entrepreneurs, a cookie-cutter approach won't work. You need creativity and experience that a deal-maker like Rich Gill brings." See: This generation of advisor aggregators puts the roll-up ghosts to bed, for now.
But AMG wouldn't be able to grab top talent like Gill in the first place if it didn't have such a strong and successful organization, Selig says.
"AMG is a mature organization and to grow and differentiate and to thrive in the RIA channel they need top names to help them do that. It takes a mature organization that has deep pockets to pull it off. He's one of a handful of M&A veterans in our industry that understands advisors and their teams. He really has the experience and understanding of the space."
Discrete, high quality
Ruhlin feels that AMG has been successful even though the wealth management firm isn't reeling in a lot of deals.
"What AMG Wealth has been doing is discreetly buying very high-quality businesses. They're investing permanent capital and aren't looking for a quick return on money. They're not looking for private-equity money. When they make an investment they let businesses continue to operate autonomously. AMG wants to have skin in the game and they make sure it's a meaningful equity ownership." See: The 19 ways private equity has juiced up the RIA business and how it's working out.
He adds: "They've been very good at staying at a defined type of business with certain metrics they were looking to invest in. I think they've looked at a lot of really good businesses with certain metrics. I think they've looked at a lot of businesses but they've also been very disciplined."
---
Mentioned in this article:
---
---
Share your thoughts and opinions with the author or other readers.
---