Spencer Bachus's amazing turnabout from RIA villain to white knight and the miserable state of Dodd Frank's advancement of fiduciary care
Once presumed to be in FINRA's back pocket, the Alabama congressman co-sponsors H.R. 1627 -- a huge boon to SEC oversight of RIAs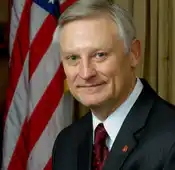 Spencer Bachus: The important thing is to have a better system to stop potential fraud.
---
Teresa Vollenweider
Now, if only there was a better system to stop potential fraud, i.e., protect investors, from broker/dealers, their registered representatives, and wirehouse dual registrants.
From what I've read over the past 10 months, FINRA is a joke. FINRA says their job is to protect the investor, but they appear to do a better job of protecting the broker/dealer and its registered representatives.
Teresa Vollenweider
After reading and reading and reading about the financial services industry, I've developed the following analogy:
1. FINRA = nations who stand by and do nothing about Putin
2. Wirehouses (including but not limited to Merrill Lynch/BOA, Morgan Stanley, Raymond James, UBS, Wells Fargo) = Putin
3. Wirehouse registered reps (stockbrokers) = Pro-Russian separatists
Dennis Gibb
very cute Teresa, there are three things the SEC could do administratively to protect investors:
1. Declare that any firm exercising discretion over a client's assets must use an independant third party custodian, that means that Morgan Stanley would have to hire someone else for example. The custodian could not be connected with the firm with discretion in any way. If Madoff had been force to use a third party he could not have comitted the fraud
2. Remove the hypothecation right in client margin agreements. Becuase firm;s hold assets does not mean they should be able to use them as they will to make money for themselves. The lack of hypothecation would reduce the desire to create products with low transparency and high costs like non traded reits.
3. Require every brokerage statement contain cost basis, commissions, mark up and market downs, internal fees, 12b1 fees and all other investor costs and performance calculated net of all fees. If investors knew all the costs they pay they would run away from the non fiducaries.
---
---