News, Vision & Voice for the Advisory Community
Once presumed to be in FINRA's back pocket, the Alabama congressman co-sponsors H.R. 1627 -- a huge boon to SEC oversight of RIAs
July 21, 2014 — 3:40 AM UTC by Sanders Wommack
Brooke's Note: People close to the SEC vs. FINRA issue like to say that it confuses them why regulatory oversight of advisors is such a partisan matter. Republicans tend to favor FINRA. Democrats can be swayed to back the Securities and Exchange Commission. But it doesn't seem that surprising to me. After all, FINRA can say that it is privately funded — a distorted fact but red meat for red staters. The SEC, meanwhile, is, to its marrow, clearly a governmental agency. But RIA principals tend to be every bit as Republican as the executives at brokerage firms that back FINRA. See: The odd case of Mitt Romney's TD Ameritrade conference keynote and how it turned out for all concerned. So this is pretty much a Red I vs. Red II matter and Red II is staging a comeback if the gob-smacking turnabout of Spencer Bachus is any indication. The thinking is that we couldn't see this one coming. But maybe we should have and maybe we'll see much more.
Nobody fighting against the prospect of registered investment advisors living under the same rigid rules and rule-enforcement cops as stockbrokers claims to have seen this one coming.
On Thursday, Democrats of the U.S. House Committee on Financial Services announced that Rep. Spencer Bachus (R-AL) is co-sponsoring H.R. 1627, a bill to allow the SEC to collect user fees from advisers to enhance their oversight capabilities. See: An advisor fee bill hits Congress again, this time gaining qualified support from RIA groups.
"I did not see this coming, so add me to your 'blindsided' group," says Neil Hokanson, chief of Hokanson Associates in an email. "I think it's good news! Someone or some event seems to have shifted Mr. Baucus' thinking. I would think Jeb Hensarling would be on board with this approach also, based on his instincts, though he was non-committal the last time I met with him. It would be interesting to get his take, because he may have to push it through to completion." "Hokanson previously went to Washington to talk to Hensarling and others. See: What happened when two advisors traveled to D.C. to be heard.
"I reached out to my contacts on the Hill, and everyone was surprised and perplexed – as was I," says Ron A. Rhoades, president of ScholarFi Inc.
The big rap against the U.S. Securities and Exchange Commission continuing on as the overseer of RIAs was that it didn't have enough resources to do the job adequately.
But while restraining themselves from doing cartwheels, RIA proxies in Washington were quick to offer thank-yous. The Investment Advisor Association expressed itself thusly in a prepared statement:
"The IAA is deeply appreciative of Rep. Bachus's support to ensure that the SEC has sufficient resources for oversight of the investment advisory profession. We are hopeful that his leadership will lead to increased bipartisan support for this important legislation." See: Proposal would sweep RIAs, planners, brokers into one huge regulatory pool.
Why the switch?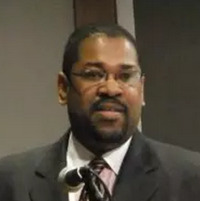 Todd Cranford: I think Bachus's co-sponsoring
is another incremental step in what
will continue to be a long
process.
A spokesman for Financial Industry Regulatory Authority Inc. declined to comment on Bachus's decision to switch his support from an self-regulatory-office regime to continued SEC oversight.
But the Financial Planning Coalition issued a statement today expressing concern about how Dodd Frank is playing out as a means of bringing real protections to Americvan investors.
"The Dodd-Frank Act was born out of the financial crisis, and one of its central goals was to protect American consumers against the excesses of the financial services industry. Yet, four years after Dodd-Frank's passage, the Securities and Exchange Commission (SEC) has neither proposed nor adopted a uniform fiduciary standard — a fundamental and much-needed protection for American consumers who rely upon broker dealers for financial advice and information. Section 913 of Dodd-Frank granted the SEC the authority to extend this critical investor protection.
"To make matters worse for consumers, the U.S. House of Representatives recently approved an amendment to the FY 2015 budget that prohibits the SEC from using any of the appropriated funding to adopt a fiduciary standard. This amendment would guarantee investors remain exposed to significant and unjustifiable harm, including higher costs, poorer performance and substandard products too often not in the investor's best interest."
Todd Cranford, director of government relations at the Washington-based "Certified Financial Planner Board of Standards Inc."http://www.riabiz.com/d/certified-financial-planner-board-of-standards, makes it clear that while it would be theoretically possible, advisers shouldn't expect meaningful legislative action this year on the issue. See: Top RIA lawyer explains to the SEC why 'harmony' is a harsh misnomer and why the price of its false spin is paid by investors.
After Bachus
What makes the sponsorship so sweet to the IAA, the primary organization interacting with regulators on behalf of all RIAs, is not only that Bachus is the first Republican to co-sponsor H.R. 1627. Bachus also introduced, and had been a vocal advocate for, a competing, FINRA-backed proposal in the last Congress known by many as the Bachus Bill. "
From 2007 to 2010 Bachus was ranking member on the House Committee on Financial Services and when Republicans took the House in 2010, Bachus was elected chairman. Although he had to give up the committee chairmanship last year because of Republic seniority rules, Bachus is currently the committee's chairman emeritus. See: How RIA forces squashed the Bachus bill by calling the implicit FINRA bluff.
The "bad" news is that Bachus is retiring at the end of this term. But should H.R. 1627 not pass in the 113th Congress his endorsement is still a great sign that advisor user fees are inching towards wider, bipartisan support, says David Tittsworth, executive director of the Investment Adviser Association.
"We've never viewed this as a partisan issue and I don't think it should be," he says. "There is no reason why a Republican should feel one way and a Democrat should feel another." See: Amazed and confused: Advisors struggle to make sense of Bachus' Wall Street Journal Op-Ed salvo.
Toward congressional accord
This turn of events is just the latest sign of the building momentum for the bill, says Tittsworth. On July 11, a dozen Democrats signed on to co-sponsor it. With the addition of Bachus and two other Democrats, the number of H.R. 1627 co-sponsors is up to 21 of 28 Democrats on the committee and now one out of 34 Republicans. See: Analysis: Beware of a FINRA bearing gifts for RIAs.
The surge in co-sponsors is not coincidental to recent activity surrounding the passing of the Financial Services and General Government bill in the House of Representatives on July 16, which neither enlarged the SEC's budget nor safeguarded the adviser examination division from budget cuts, according to a Financial Services committee aide.
Also on July 11, the ranking Democrat on the committee, Rep. Maxine Waters (D-CA), sent a letter to its chairman Rep. Jeb Hensarling (R-TX) asking him to call a full committee hearing to take up the legislation. The press release on Bachus's co-sponsorship, crafted by the Democrats on the Financial Services Committee, noted that Hensarling has yet to respond to Waters' request.
Inside H.R. 1627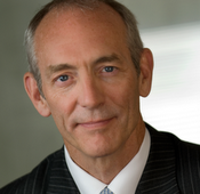 David Tittsworth: We've never viewed this
as a partisan issue and I
don't think it should be.
With the August recess coming up and elections looming in November, the bill's movement through Congress would probably have to happen in next year's lame-duck session or beyond.
Waters introduced H.R. 1627 in April 2013 in an attempt to correct the lack of oversight investment advisers currently receive. See: An advisor fee bill hits Congress again, this time gaining qualified support from RIA groups.
Currently, advisors are examined by the SEC around once every 11 years, and about 40% of advisers have never been examined at all. In 2010, Section 9.14 of Dodd-Frank mandated that the Securities and Exchange Commission study the adviser oversight problem and suggest solutions. SEC staff produced a report giving three potential solutions, all of which required some form of legislation.
One solution would be for Congress to authorize the SEC to collect user fees from advisers, thus giving them the funds necessary to perform inspections more frequently. This is the proposal backed by most adviser industry groups, including the IAA and the Financial Planning Coalition. It was also the solution endorsed by the SEC's Investor Advisory Committee in 2013. See: Most RIAs prefer to pay money for SEC exams now than pay in blood later under an SRO.
SRO alert
The two other solutions proposed by the SEC report center on some form of a self regulating organization to examine advisers. Congress, the report said, could either authorize the creation of a self regulating organization specifically for advisers or they could simply expand FINRA's mandate to cover investment advisers.
This latter suggestion, Tittsworth says, gained little traction on Capitol Hill. But many industry groups, including FINRA, threw their support behind the creation of an adviser SRO. In April 2012 Rep. Bachus, then Chairman Bachus, introduced a bill designed to do just that. It was opposed vigorously by advisor lobby groups and died with the end of the 112th Congress. See: Why Bachus' SRO-that-must-not-be-named would prove a tyrant to RIAs.
Avoiding a Madoff encore
Though none of the sources contacted for this story were willing to hypothesize why Bachus changed his stance, multiple sources allowed that Bachus has always been concerned about the lack of government oversight of investment advisers.
In response to questions regarding why he changed his opinion, Bachus's office released a statement that reads, in its entirety:
"There was widespread acknowledgment after the Madoff and Stanford scandals that the oversight of financial advisers needed to be improved. This would serve to benefit the good actors in the industry, who by far are the overwhelming majority, and help to enhance investor confidence. There have been various proposals to conduct more frequent examinations, but the important thing is to have a better system to stop potential fraud." See: One-Man Think Tank: The SEC's custody examinations leave gaps big enough for Madoff to drive a bus through.
It is possible that Bernie Clark, head of the RIA business at Schwab Advisor Services tipped the balance with a trip to Washington, Hokanson says.
"Bernie Clark was there in June, so he may have an insight, though I'm not sure what he can and can't say on the record."
---
---
Share your thoughts and opinions with the author or other readers.
Teresa Vollenweider said:
July 21, 2014 — 10:35 PM UTC
Now, if only there was a better system to stop potential fraud, i.e., protect investors, from broker/dealers, their registered representatives, and wirehouse dual registrants.
From what I've read over the past 10 months, FINRA is a joke. FINRA says their job is to protect the investor, but they appear to do a better job of protecting the broker/dealer and its registered representatives.
Teresa Vollenweider said:
July 21, 2014 — 10:52 PM UTC
After reading and reading and reading about the financial services industry, I've developed the following analogy:
1. FINRA = nations who stand by and do nothing about Putin
2. Wirehouses (including but not limited to Merrill Lynch/BOA, Morgan Stanley, Raymond James, UBS, Wells Fargo) = Putin
3. Wirehouse registered reps (stockbrokers) = Pro-Russian separatists
Dennis Gibb said:
July 22, 2014 — 4:18 PM UTC
very cute Teresa, there are three things the SEC could do administratively to protect investors:
1. Declare that any firm exercising discretion over a client's assets must use an independant third party custodian, that means that Morgan Stanley would have to hire someone else for example. The custodian could not be connected with the firm with discretion in any way. If Madoff had been force to use a third party he could not have comitted the fraud
2. Remove the hypothecation right in client margin agreements. Becuase firm;s hold assets does not mean they should be able to use them as they will to make money for themselves. The lack of hypothecation would reduce the desire to create products with low transparency and high costs like non traded reits.
3. Require every brokerage statement contain cost basis, commissions, mark up and market downs, internal fees, 12b1 fees and all other investor costs and performance calculated net of all fees. If investors knew all the costs they pay they would run away from the non fiducaries.
---
---