John Michel: We started all over again. We're not building the same product.
Brooke's Note: Back when BloombergBlack was fleetingly a thing visible to its public and steaming forward, it's main distinguishing characteristic among all the robo efforts out there was its owner. Here was a company in Bloomberg of dazzling reputation for institutional smarts on and off Wall Street and possessed of a known willingness to pour money into things that don't necessarily have big cash flow. A good example of that, many say, is its entire journalistic enterprise. Rather it makes all its profits pumping data in through Bloomberg machines. But BloombergBlack had another hidden asset — John Michel, a man whose LinkedIn page is almost certainly better than the one posted by thou. His successes have come in and out of branded realms. Now as he takes people, ideas and other bits of BloombergBlack to CircleBlack we can all take a step back and see a known master at work, climbing without Bloomberg ropes that either had him tied in knots or would have saved him from falling off the side of the cliff, God forbid, he is working to scale.
In its fleeting four months of existence, BloombergBlack LLC, an online wealth-management service that didn't actually manage money, racked up $1.5 billion in overseen assets from 700 clients on its analysis and tracking platform.
But despite that apparent — even intimidating — success, the New York-based data and media giant abruptly turned out the lights on its brainchild in August 2013 for reasons not immediately or latently apparent. See: Bloomberg warns that BloombergBlack is shutting down.
But BloombergBlack has now rematerialized as CircleBlack Inc. with the same leader at the helm and a similar product. There are, however, two huge changes: CircleBlack will go live this fall selling to advisors instead of end investors and will do so without the Bloomberg name or muscle behind it. See: What is up with Bloomberg launching an RIA, BloombergBlack, and hiring a bunch of ex-TD, -Fido and -Schwab folks to staff it?.
New York-based CircleBlack retains a handful of employees from BloombergBlack and started up almost immediately after the other's demise. It's spent the last year building its product and software, says John Michel, chief executive of CircleBlack and the former head of BloombergBlack. And the similar name is no accident: Bloomberg research shows that the color black resonates with investors. Think BlackRock and Blackstone, not to mention Black Friday.
Serious bona fides
Michel stresses that CircleBlack has no corporate ties to Bloomberg and uses different software. "What we did at Bloomberg and what we are doing at CircleBlack are substantially different," he says. The startup does, however, have the same brainpower, ethos, and a certain je ne sais quoi as its previous incarnation. "We have a ton of what was in our heads," says Michel.
There is plenty in the Michel noggin, according to Tim Welsh, president of Nexus Strategy, who worked with Michel at Merrill Lynch. Michel helped create the successful Merrill Edge program and used technology to target younger clients — something everyone else is now trying to do. See: The amazing success of Merrill Edge and why some legacy Merrill brokers think it's eating their seed crop.
"Take him seriously," says Welsh. "He's been doing this for 20 years."
Awkward fit
BloombergBlack, which Michel labored on for nearly three years before its debut, provided news alerts, aggregation and portfolio analysis for end clients to then take to their advisors. Michel was recruited by Bloomberg in 2010 to head Bloomberg Wealth LLC, which was to be Bloomberg's direct-to-consumer effort. BloombergBlack was Bloomberg Wealth's first and only product. See: What is up with Bloomberg launching an RIA, BloombergBlack, and hiring a bunch of ex-TD, -Fido and -Schwab folks to staff it?.
That effort ultimately went nowhere. "Bloomberg decided it was not a strategic fit," says Michel of BloombergBlack's demise — and that's all he has to say about that.
But Michel and his colleagues were still intrigued by the idea of using technology to help people better manage their assets. They did not, however, want to manage assets themselves. CircleBlack, Michel emphasizes, is not a robo-advisor, but "the answer to robo-advisors" for financial advisors who want to serve clients that would otherwise be uneconomical to manage.
Bloomberg spokesperson Ty Trippet says the company has no comment on CircleBlack, its similarities to BloombergBlack or whether — as has been previously hinted — Bloomberg will be releasing its own product soon.
Step away from the 'robo'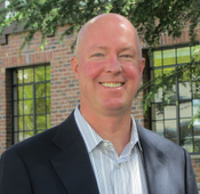 Tim Welsh: Take him seriously. He's
been doing this for 20 years.

Advisors will pay CircleBlack a flat fee that Michel says is "not that high." In return, the advisors will receive a number of the tools BloombergBlack offered, namely aggregation of assets, analysis of those assets in conjunction with news alerts, and client communication tools.
"It's all the things an advisor would need so that a client wouldn't need to do those things at a robo-advisor," says Michel. See: Thoughts on 'robo-advisors' served cold, compliments of Kitces and Waymire.
For example, he says, a client might hear something in the news and want to know how it will affect their portfolio. With CircleBlack, an advisor would get alerts when news events affect a portfolio and an analysis would highlight potential issues. Advisors would even have a pre-formatted e-mail they could send to clients to communicate about those issues. See: Bill Crager: I've got your back against the attack of the killer robo-advisors.
From scratch
Michel says the CircleBlack price point for advisors has been set but not yet released. He adds that significant research was conducted before settling on the fee. CircleBlack is currently being tested with a slate of advisors that Michel calls "diverse." See: How exactly Vanguard Group — with a dash of robo and lots of mojo — went from a virtual unknown in wealth management to posing a threat to Merrill Lynch.
CircleBlack has 20 employees, with the majority working on the technology side. While a number of the key staff worked together at Bloomberg, Michel says the firm also hired technology experts from UBS and Citibank and outsourced some of the development to build the aggregation and analysis software from scratch over the last year. Though the end tools may be similar to those that were provided at BloombergBlack, Michel says the back end was done from scratch, adding that it was built and coded in half the time it took to construct a similar data set at Bloomberg.
"We started all over again. We're not building the same product," says Michel.
The venture is privately funded.
Who is John Michel?
After graduating from the United States Military Academy at Westpoint in 1980 and then completing his six years of military service as an armor officer in Germany, leaving with the rank of captain, Michel went on to earn an MBA at Carnegie Mellon University before starting a 13-year career at Merrill Lynch in 1988. He worked his way through the ranks there, eventually serving as first vice president of investor services and then serving in the same position at Merrill Lynch Direct, the firm's online brokerage business.
He left in 2001 to head up Bullrun Financial Inc., which provided performance measurements for portfolio managers and which was eventually sold in 2008 to San Francisco-based Quantal International Inc. Michel was then handpicked by Bloomberg to run its new consumer wealth effort. And, we all know how that story ended.
Reflections of a BloombergBlack user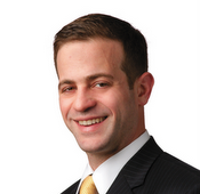 Zohar Swaine: CircleBlack joins the trend
of business-to-business advisor digital offerings.
Zohar Swaine, president of Mink Hollow Advisors LLC in Teaneck N.J., used BloombergBlack as a beta client, primarily to skew portfolios in another direction. For example, he could look at all Brazil-related assets and push the portfolio in that direction if news or analysis warranted it. BloombergBlack also let users rebalance portfolios across portfolios held away, he says. See: How the RIA business made a dent at the 2014 Finovate conference in San Jose.
CircleBlack could be the means to similar ends but it's unclear to Swaine what it will and won't replicate. BloombergBlack, naturally, pulled much of its news from Bloomberg, says Swaine, while CircleBlack will be able to draw from a wider range of sources.
The added benefit of being an independent firm is that it won't get whacked in the service of a larger corporate strategy just as it's attracting assets. "They don't have any baggage to worry about," says Welsh. See: Bloomberg warns that BloombergBlack is shutting down.
At the same time, it won't carry the name recognition that came with the Bloomberg brand.
"They're really trying to emulate some of the same functionality that was found on BloombergBlack," says Swaine.
Means to better ends
The fact that CircleBlack is focusing on advisors, not end clients, may be a smart move — and one many firms are replicating.
"CircleBlack joins the trend of business-to-business advisor digital offerings," says Swaine. "There is a growing demand for account aggregation from advisors."
In fact, it may just be a matter of a year or so before custodians start to offer enterprise account aggregation for advisors. The demand is there, he says. There are different levels of account aggregation, Swaine continues, and what BloombergBlack did — and what it appears that CircleBlack hopes to do — is aggregate positions and holdings, asset allocations, risk levels and deliver customized newsfeeds for each portfolio. See: Private Client Resources is a software darling of private banks but can it conquer RIAs?.
At that level of account aggregation and analysis, Swaine says, CircleBlack could compete with San Francisco-based SigFig Wealth Management LLC. See: Why Mike Sha has a 2015 goal of $1 trillion in robo-assets for SigFig and where Marissa Mayer fits in.
"What happened to BloombergBlack, I guess we'll never know," says Welsh. But, Michel and his team, he says, must have looked at the market research and decided that it made sense to go after advisors instead of end clients, especially since the BloombergBlack product was overpriced for the consumer marketplace.
Reports at the time were that BloombergBlack planned to charge $100/mo, or $1,200/year, for its services. The unit's SEC filing said it would charge between $100 and $500.
"You don't need to take out a billboard" to get the message out to advisors, says Welsh.
Advisors 'faking' high tech
The cost of going directly to consumers is extremely high," agrees David Benskin, founder of Nashville-based Wealth Access Inc., another firm trying to sell aggregation and analysis tools to advisors. That's why, in his opinion, some 'robo'-advisors are pivoting in the same direction as CircleBlack in order to focus on complementing or working with advisors.
And the need is there, according to Welsh, who says there's still a lack of sophistication in the tools advisors are actually using. Over half of advisors don't even have a CRM, he says, and many still rely on Yahoo Finance.
"They're using spreadsheets or faking it. That can make it both easier and harder for CircleBlack to find a foothold. There's a need to be met, but getting advisors on board can also be a barrier to widespread acceptance. The technologies that have caught on, says Welsh, are those that have managed to automate functions advisors do everyday.
The key to CircleBlack's success will depend on how effectively it differentiates itself other technology and account aggregation providers, says Swaine. "It will have trouble attracting overwhelming numbers of advisors in the early days." See: Why Morningstar's purchase of ByAllAccounts might be a bigger deal than its paltry $28-million price tag shows.
Anytime, anywhere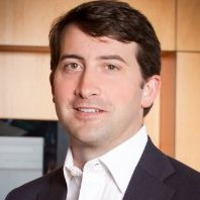 David Benskin: The cost of acquisition
of going directly to consumers is
extremely high.
Michel believes that evolving end-client expectations driven by services like Wealthfront and Betterment are working in CircleBlack's favor. Gone are the days when an investor wants to sit down with their advisor just to get simple questions answered. To compete, advisors need to offer the basic amenities that come with any online startups — and then add their own value.
Swaine agrees with Michel's assessment that client demand for 24/7 service, mobile access, full asset aggregation and instantaneous analysis is in some ways being driven by the robo-advisors and new online wealth management startups that target millennials. The bar-raising in this area of service has led to "growing expectations from consumers," he says, which means advisors will have to meet those expectations. See: How exactly Vanguard Group — with a dash of robo and lots of mojo — went from a virtual unknown in wealth management to posing a threat to Merrill Lynch.
"People want to see their entire balance sheet in a clear simple view any place at any time," says Benskin, and that especially applies to the new generation of clients coming into their wealth. "There needs to be a Mint.com for advisors." See: How one 'robo-advisor' got $25 billion on its platform with a Mint.com mindset, 401(k) friendliness, a merger and 16 years of work.
Of course, that's what Benskin is trying to do with Wealth Access. For CircleBlack to compete in this marketplace, he says, it will have to satisfy the demand for integrating all that aggregation and analysis with other financial planning and CRM tools. It will have to understand the needs of advisors and be able to work with them.
"Now advisors need to showcase what they do differently," says Welsh.
Michel believes CircleBlack will let them do that — and hopes the advisors will pay for it.
Full circle?
All the players in this niche seem to be in accord with Benskin's statement: "You're never going to replace advisors." See: Online RIAs will mostly fail — and here are 10 reasons why.
Certainly Michel agrees: His wife has been an independent financial advisor for 25 years (they met freshman year of college.) When news stories accompanying BloombergBlack's launch framed it as a competitor to traditional RIAs and part of the new online advisor movement looking to replace the human touch, his kids asked him, "Are you trying to put mom out of business?"
He's not.
BloombergBlack sold the analysis tools to retail clients on the premise that clients would take newly gleaned information to their advisors or use it to augment their advice — much like searching the symptom checker on WebMD and then taking that expertise with you to the doctor.
It could be confusing, says Benskin, because even though BloombergBlack said it wasn't competing with advisors, in many ways it did. CircleBlack, he assures, definitely won't twist itself into those knots.
---
Related Moves
September 10, 2019 – 10:52 PM
---
---
Mentioned in this article:
---
---
---
Stephen Winks
The horse is out of the barn.
Can the brokerage industry catch up? Does it care about the consumer or the professional standing of the broker?
Circle Black is an important part of the missing link that triggers extraordinary industry redefining innovation as it (a) affords modernity in portfolio construction in the context of all a client's holdings—presently not possible in a brokerage format (to avoid fiduciary liability)—a sure way to win almost universally underperforming brokerage portfolios, (b) clearly establishes brokers are neither accountable nor responsible for their recommendations (legacy systems do not allow the broker to know whether they add value, even if they did), (c) allows advisors to utilize an expert authenticated prudent investment process to trump (i) the highly successful Robo Advisor aggregation players (Personal Capita) with a superior authenticated prudent process (not existent in Robo Advisors) and (ii) expert professional standing of highly incented human advisors, (d) favorably lowers the cost of advice relative to very expensive brokerage advice products (e) increases advisor compensation (f) juxtaposes high cost low, value added advice products where the broker is not accountable or responsible with high value added, lower cost, high value added expert counsel of the advisor who is accountable and responsible.
John Michael has introduced modernity in portfolio construction. drawing on the extraordinary portfolio construction acumen of Bull Run, tied to state of the art account aggregation technology, tied to expert authenticated prudent investment process based on objective, non-negotiable expert fiduciary criteria of statute,case law, regulatory opinion letters, which is easily tied to the cloud facilitating an universal global advisory application which exposes the inability of the brokerage industry to advance the best interest of the investing public.
Through prudent process, scale is achieved, cost is streamlined and the professional standing of the advisor is established thanks to the free market, without regulatory imperative.
John Michael is just a few tweaks away from delivering a scalable, lower cost, expert prudent process, enhanced by the cloud, work flow and conflict management which requires the larger financial services industry to reconsider its institutionalized inefficiencies in advisory services as well as its cost structure and advisor compensation.
The free market is a powerful force. There has never been an instance since Adam Smith introduced the "invisible hand" in 1776, the best interest of the consumer has not prevailed in a free market. Process trumps product every time.
SCW
---