Karin Risi: To the extent there's conflict, it's always been there.
Brooke's Note: After Michael Kitces republished his Vanguard-as-wealth-manager article in RIABiz, we observed a giant interest. It was a great article. But there were a few details about the business and, just as importantly, comment from the Vanguard exec overseeing the new program that we couldn't get before press time. So I talked to Karin Risi, filled in most of the blanks and include them in this follow-up article.
Taking pages from the playbooks of classic RIAs, e-RIAs, full service broker-dealers, U.S. Trust — and itself — The Vanguard Group Inc., the Malvern, Pa.-based fund giant with an RIA offspring, is continuing to unveil — and make final tweaks to — a wealth management arm. See How Vanguard Group's robo-countering effort got to $1.3 billion of AUM so easily and why its future seems bright.
Vanguard Personal Advisor Services has 250 financial advisors with a CFP designation as low as $50,000 and as high as the assets of the highest of ultrahigh-net-worth investors. The $1.3-billion pilot program — likely to come out of pilot in 2015 — is already serving several investors with accounts of $10 million or more. The company did not specify how many.
Pooled advisors
In fact, the only clients who will largely be excluded from Vanguard Personal Advisor Services are ones defined by the kind of interaction they prefer with an advisor and not asset levels.
"The ones that might not be for us are the ones that want to work face to face," says Karin Risi, principal of advice services. "There are some clients for whom the ability to meet somebody [in person] near their home is important to them."
VPAS clients with $500,000 or more in assets get a dedicated financial advisor. Ones with $50,000 to $499,000 are assigned to a small pool of advisors.
That said, Risi allows that Vanguard makes exceptions for some ultrahigh-net worth-clients, i.e. those with $10-million-plus who want face time.
Human filter
The sense that Vanguard's arrival on the wealth management scene came out of nowhere — despite a running start of two decades — is the product of variety of factors, Risi explains. Until last summer, it was mostly just an investment manager and it had a minimum of $500,000. Now, under the VPAS banner, Vanguard is a full-on wealth manager.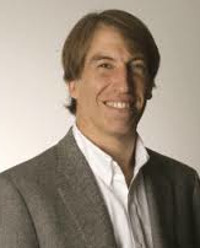 Andy Rachleff: They're not-for-profit. The take
the profits and return them to
[clients] for lower fees. That's how
they can charge so much less.

The great leap will occur when Vanguard merges its managed accounts offering with its $28 billion of assets into VPAS, which has about $1.3 billion of assets. Those existing clients will suddenly get a broader wealth planning service and a lower fee — making resistance unlikely. It will then have about 50% of the assets of Schwab Private Client, which had $56 billion at the end of March. See: Schwab Private Client edges its fee closer to the classic RIA standard.
But VPAS also has a new user interface for a "new web experience," according to Risi, one that is suggestive of New York-based Betterment LLC and Palo Alto, Calif.-based Wealthfront Inc., at least in look and feel. See: Betterment's Jon Stein talks human-RIA coopetition but breathes fire about fellow online RIAs.
"They do have terrific technology," Risi says of the two well-known e-RIAs. "But Vanguard is a $2.8 trillion asset manager. We have a huge technology department. I think we have world-class talent." See: Thoughts on 'robo-advisors' served cold, compliments of Kitces and Waymire.
Vanguard is using technology to generate the initial set of recommendations for clients — what funds to hold and how many of them — based on an online questionnaire. Subsequently, the client consults by phone with the advisor to fine tune and prioritize goals. The advisor is expected to listen to the client's words — even tone of voice — to be as certain as possible that they match up with the risk tolerance, circumstances and emotions of the client, thus creating a human filter between human and machine. See: Marty Bicknell jumps into the mass market with no 'robo-advisors' and a missionary zeal.
Word spreads
Wealthfront's Andy Rachleff says that he is an admirer of Vanguard Personal Advisor Services and believes it could become a serious pain point to the wirehouses because so much advice is delivered for such a low price of .3%. See: Wealthfront raises a cool $20 million from VCs to pursue a big slice of a $1 trillion market.
"They're not-for-profit. They take the profits and return them to [clients] for lower fees. That's how they can charge so much less. If I were a traditional brokerage I'd be afraid of Vanguard," says Rachleff, president and founder of the Silicon Valley-based Internet-based advisory platform that has more than $ 1.5 billion of assets under management.
Vanguard adds an additional .06% or more to the client's tab by using its own mutual funds in virtually all its portfolios. When non-Vanguard assets arrive at the company as part of a legacy account, those securities will be held unless the client gives permission to sell them.
Steve Janachowski, chief executive of Brouwer & Janachowski LLC, an RIA in Tiburon, Calif. with close to $1.3 billion in assets, says that Vanguard has begun to penetrate the consciousness of investors in the market.
"I paid attention to Vanguard because I had a couple of clients ask about it." See: With cash and grace, Brouwer & Janachowski attracts another $100 million firm by creating a never-say-retirement home for older RIAs.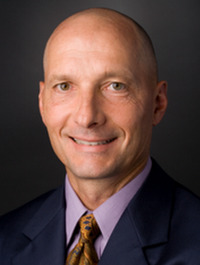 Steve Janachowski: I paid attention to
Vanguard because I had a couple
of clients ask about it.
Self-poaching?
Rachleff, whose firm predominantly invests using Vanguard ETFs, adds that Vanguard is not a threat to his firm because it is aimed almost entirely at baby boomers, whereas his firm concentrates on millennials, also called Generation Y: investors born in the 1980s or later who are reportedly not interested in interacting with an advisor in the traditional mode of personal conversations (think sullen texters). See: The 13 most telling quotes from UBS's Bob McCann in his Washington Post interview.
Indeed, Vanguard's move into the wealth management business is technically courting a channel conflict. After all, RIAs have always been big users of Vanguard mutual funds and ETFs. See: Coming from behind, Vanguard is gobbling up ETF market share.
But Risi doesn't see any imminent threat from that technical conflict.
Asked, answered
"We certainly don't yet," she says. "We've always been in the market [of managing portfolios for high-net-worth individuals with dedicated advisors] so to the extent there's conflict, it's always been there." See: Elliot Weissbluth pooh-poohs the idea that HighTower faces channel conflict as 'stupid and uninformed'.
Still, Vanguard is less known as a wealth manager and more as investment manager — i.e., the firm is more about fund performance that about managing money. See: Coming from behind, Vanguard is gobbling up ETF market share.
That vital shift is a product of baby boomers needing more help. "They asked for it," Risi says.
---
---
Mentioned in this article:
Wealthfront
Portfolio Management System
Top Executive: Andy Rachleff
---
---
---
Reality_Check
Just some simple math. $50,000 account at 0.30% is $12.50 in monthly revenue. Twelve dollars and fifty cents. Funny to hear Wealthfront talk about Vanguard not having to make a profit given that they still need to triple in size just to get to breakeven. Meanwhile, an advisor with a few connections can get perhaps 20 accounts (at much higher account size) and instantly generate an income without taking outside investment.
Stephen Winks
Will Vanguard assume fiduciary responsibility for each client as an advisor as well act in a fiduciary capacity as a money manager? If so, it is an industry first. A conflict exists in Vanguard acting as an advisor and manager. Will VanGuard advisor ever fire Vanguard manager? Same for Schwab. Isn't an objective intermediary (the advisor) required?
SCW