Ric Edelman: We've found at present it is most effective for me to do the show solo.
Brooke's Note: Some of us aren't so good at book learning. I'm one of them. But most people are pretty good at following somebody who can lead by example. In the RIA business, Ric Edelman does what RIA principals do but on a scale 30 times larger. It makes it easier, like a bold print sign, to follow. He also happens to be very good and thoughtful about executing his strategic moves. But nobody — except maybe Chuck Schwab — has more potential key man risk in the RIA business. Edelman has just made a big deal to mitigate that risk but he has also told his employees to think of Edelman foremost as a technology company — servers being more reliable than flesh perhaps. Still, Edelman allows that he has made virtually no progress in replacing himself on his nationally syndicated radio show. And the whole bit about being a technology firm first…Well,you be the judge. He seems to have a brick and mortar strategy that would put some fast food chains to shame.
After more than 25 years of linking his growing personal and company brands, Ric Edelman is taking steps to gently divide the two as one of the nation's largest RIAs moves into its next stage of development without slowing the Fairfax, Va.-based firm's growth an iota.
The founder and chief executive of Edelman Financial Group has recently declared to the staff of his $12.75-billion RIA that it should view itself as a big technology company that happens to give financial advice. In other words, he is declaring his company a 'robo'-advisor — at least from a psychological standpoint. See: Why I find the term 'robo-advisor' objectionable and unhelpful.
"I like to tell my employees that we're not a financial services company, we are a technology company that delivers financial services," he told a crowd at the IMCA conference in Boston last May. See: Ric Edelman tells how he succeeds in advice's Death Valley — online investing.
And indeed, it is this emphasis on technology that allows Edelman and his firm to handle the kind of traffic that would swamp other advisors, fielding 2,500 phone calls to his advisors every month, and the addition of 4,500 new clients last year.
Major moves
At the conference, Edelman teased a major move intended to mitigate the personality-based nature of his enterprise.
"We signed a big deal that we're not ready to disclose that will further diversify away key-man risk," he said. Asked to elaborate afterwards, Edelman would only say to expect a formal announcement sometime this summer.
That big deal, however, will not be the major acquisition Edelman has been telling RIABiz about over the past few years. See: Ric Edelman is looking to add a $1-billion RIA elephant even as he unveils an online consumer strategy aimed at the chipmunks.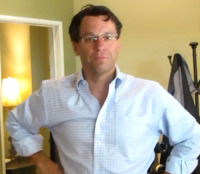 Chip Roame: I think Ric has
done a terrific job over a
decade of institutionalizing processes that can
be applied beyond himself.
Edelman also announced at the IMCA conference that there will be no fourth season of his PBS television show "The Truth about Money" but that he is in talks with another network that he declined to name. Edelman is a contributor at CNBC. See: Edelman joins ranks of TV RIAs with PBS show that will reach 20 million.
Brick-and-mortar footprint
Edelman's efforts to institutionalize and leverage technology will pay off, says Chip Roame, managing partner at Tiburon Strategic Advisors and recent addition to Edelman Financial Group's board of directors.
"Other firms see themselves as marketing or even client service organizations that happen to provide financial services. All of these [Edelman strategies] are savvier ways to think than …. all other financial service firms."
Still, for a robo-advisor, Edelman Financial looks an awful lot like an old-time retail company when it comes to geographical footprint — even if this year has seen moratorium on growth.
Edelman opened its first satellite office in September 2009, added 17 more in the following year, and then doubled that count to 34 by the end of 2013. But almost halfway through 2014, the company has opened just one new office. Its 35th opened at the beginning of May in Orange County, California. See: Encouraged by early success in New York, Edelman ramps up office openings.
After the internal expansion accomplished last year, the company now has about 300 employees.
Mass affluent of the future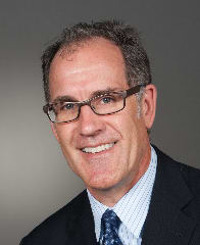 Dan Inveen: This is the kind
of insurance that helps mitigate key-man
risk.
The slowing of brick-and-mortar growth results from a high-class problem — overwhelming demand at its current branches, says Edelman.
But now, Edelman says, Edelman Financial Group is revving up to expand again and there are plans to open about 10 more offices in cities across the country.
That's because The company has found that for now, at least, the old-fashioned local office is the right fit for today's mass affluent.
But this will change. "I do believe that in the future the need for brick and mortar will be reduced as consumers become more and more comfortable with video technology," Edelman says. This year, the firm expects to add another 75 to 100 employees across the business. Of this new crew, around thirty will be advisors. See: Ric Edelman tells how he succeeds in advice's Death Valley — online investing.
Ric, Inc.
In addition to being a television and radio personality, Edelman has institutionalized himself on the page — he is a prolific author — and in person through his seminars. His growing media presence, however, has resulted in a dramatic reduction in seminar appearances — often in hotel spaces and the like — to near zero.
"I think Ric has done a terrific job over a decade of institutionalizing processes that can be applied beyond himself throughout his firm," says Roame.
For Edelman, "institutionalization" has a clear meaning: sustainably growing his company so it can outlive him.
"We are able to deliver the quality to our clients thanks to our systems and our processes," says Edelman. "We are not interested in doing something once. I'm interested in being able to do it a thousand times. Unless I can do it on a scalable, repeatable basis it should not be done. And technology is the only way we are able to deliver that objective."
Key-man insurance
Dan Inveen, principal of FA Insight of Tacoma, Wash., sees the logic in Edelman's strategy.
"With Edelman Financial, you've got to assume that there are standard processes in place for serving clients and that the investment and service philosophy for working with these clients is well-understood and consistently applied throughout the firm. This is the kind of insurance that helps mitigate key-man risk and sustains the firm beyond Ric Edelman's tenure," he says. See: The 10 most influential figures in the RIA business going into 2012, Part 2.
Still, Edelman has yet to outsource the task that produces the mother lode of referrals — his nationally syndicated radio show, also called "The Truth About Money." See: How Ric Edelman's bounty of radio and TV leads pushed his $12-billion RIA from Microsoft to GoldMine to Salentica.
Edelman has attempted to bring on advisor co-hosts introduced precisely to mitigate his key-man risk, but those co-hosts are now only used on an "as needed" basis. In fact, Edelman allows that those hosts haven't been used at all recently. "We've found at present it is most effective for me to do the show solo."
Lee's retreat
It looks like this new deal is coming just in time. Edelman told RIABiz there would "unquestionably" be an exit by Lee Equity Partners within two to five years.}" See: The 19 ways private equity has juiced up the RIA business and how it's working out.
Edelman Financial Group was taken private by Lee in April of 2012 for $258 million. The company and its private-equity owner have no firm plans yet. Both Roame and Inveen speculate that market conditions will determine whether the company will be sold to another private-equity investor or taken public again.
---
---
Mentioned in this article:
---
---
---
maurice spitz
We do EB 5. We are a regional (California) office with agents elsewhere throughout the world. Maybe we have a symbiotic relationship? Thanks 3232148707 Maurice Spitz
Aikaterina Mastoropouloy
January 27, 2017 — 8:02 PM
Looking for financial investor invest my money