News, Vision & Voice for the Advisory Community
Miracle Mile and Schwab both have their eyes on the same value-proposition prize -- just not with each other anymore
June 4, 2014 — 3:31 PM UTC by Lisa Shidler
Brooke's Note: Get your popcorn. This 401(k) ETF issue is really shaping up as interesting drama. You have market experts from CFDD, Brightscope and Fidelity Investments saying: It ain't likely to work — making ETFs the building block of 401(k) investment portfolios. But you also have Schwab, headed by a CEO with 401(k) DNA and a chairman with instincts, and RIAs like Miracle Mile with their noses close to the participant and plan sponsor ground, who make a compelling argument: This is a much better deal for the consumer. Of course, the waters are muddied. Who is the consumer — the participant or the plan sponsor? We face a similar mind bender in journalism. Is our customer the advertiser pays us or the person who reads our articles and makes the advertiser want to pay us? The easy answer is "both." The jury is out in journalism as print publications die daily while wrangling with these issues of church and state. See: Why the industry needs to accept some blame for 'flaws' in PBS Frontline's 'Retirement Gamble'. The same is true in the 401(k) business and the result is that tomorrow's 401(k) leadership seems up for grabs.
The Charles Schwab Corp. has signed the first firms onto its slow-to-ignite, ETF-only 401(k) platform, even as one of its soon-to-be former West Coast RIAs launches its own such platform as it defects from Schwab Advisor Services to cast its lot with TD Ameritrade.
"Our first clients will convert their plans later this year," wrote Schwab spokesperson Greg Gable, in an e-mail. "Employers typically take six-to-nine months or longer to make a decision to change their 401(k) plan, so we are very pleased to have multiple client commitments just a few months after introducing the ETF version of Schwab Index Advantage."
The San Francisco company first announced its entrance into the ETF arena in February 2011 and officially launched the products earlier this year. See: Schwab fesses up to Wall Street just how hard winning plan sponsors to its 401(k) ETF platform will be.
Gable declined to offer any other specifics about the new plan sponsors including the amount of assets involved. It is also unclear if these firms were existing clients converted to the new program. Schwab is targeting 401(k) plans with at least $20 million in assets.
From Schwab to TD
But despite this first sign that Schwab's initiative is gaining traction with employers, it's unclear whether it will ever utilize RIAs as distributors. Schwab Index Advantage is offered directly from Schwab Retirement Plan Services and is currently not sold through RIAs.
Schwab's strategy of keeping its RIA business and 401(k) business in separate silos may not be without costs as Department of Labor regulations continue to favor RIAs more and more. Bottom line: RIAs are wired for fiduciary care and brokers and brokerage firms — not so much. Fidelity Investments is working to include RIAs more in its 401(k) plans. See: Fidelity Investments recognizes power of RIAs in 401(k) market and has increased efforts to work with advisors.
TD Ameritrade has been working toward a similar structure. See: TD Ameritrade launches a 'Goldilocks' 401(k) approach aimed at competing with big wolves — like Fidelity and Schwab
Case in point is Los Angeles-based Miracle Mile Advisors, which has been moving its assets from Schwab Advisor Services to TD Ameritrade Institutional in the last year, in part because it felt that TD was better able to help build out its fledgling retirement business.
Miracle Mile is launching its own ETF-only models using TD Ameritrade's new 401(k) platform. The RIA has focused on ETFs since its start in 2007 and is working to appeal to employers who want to see costs slashed dramatically on its participants' 401(k) fees.
To date, Miracle Mile has moved about half of its $260 million in existing assets to TD, and the firm gives TD most of its new business.. The firm had held its assets at Schwab Advisor Services from its founding.
No pressure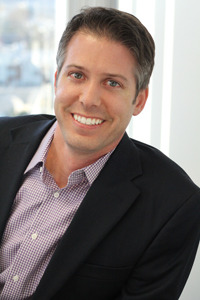 J.J. Feldman: TD will actively send
in their vice president and will
collaborate with us …. Schwab is
not as aggressive helping.
"The reason we moved from Schwab to TD is because we felt they were thinking in an innovative way," says Brock Moseley, founder and managing director of Miracle Mile. "TD helped us to think through our needs in the retirement space. They were a great partner."
TD lets Miracle Mile use funds across brands including: Vanguard, Wisdom Tree, PIMCO, First Trust and iShares. See: Mark Wiedeman vows to ETF managers that BlackRock won't compete (directly) in the asset allocation game.
"To TD's credit, they don't force us to utilize any internal products," Moseley says. "TD has ETFs but they're not pushing us to use theirs. We're using their back office." See: TD Ameritrade beats Schwab to the punch with ETF option for retirement plans.
Schwab's ETF-only 401(k) plan also includes outside funds such as iShares, Vanguard and others.
Hands on deck
The Jersey City, N.J.-based custodian has shown a willingness to provide hands-on help, adds J.J. Feldman, portfolio manager at Miracle Mile.
"TD will actively send in their vice president and will collaborate with us to help us win business," says Feldman. See: Once good for a few million, TD Ameritrade's foot-in-the-door strategy is starting to net billions.
Gable at Schwab declined to comment on this issue.
What it all costs
Miracle Mile keeps costs in check by providing 10 customized models with ETFs and charges employees 25 to 50 basis points for investment management. TD Ameritrade provides all of the recordkeeping and back-office support, charging plan sponsors about 25 to 50 basis points. The total costs for investment management and recordkeeping is 50 to 100 basis points. Employees can access mutual funds through a brokerage window.
In most 401(k) plans, the participants pay for administrative and fund costs. Miracle Mile's plan does as well. The difference, Feldman argues, is that his firm's costs are transparent and can cost half of what other firms charge. The participant fees are extracted quarterly from the net asset value of the entire account and employees don't see debits from their personal accounts.
"The employees are still paying all of the costs, but the costs are less and there are no hidden costs. If you can save 60 to 70 basis points in a year using ETFs compounded over 25 years you're talking a major impact," Feldman says. "The larger the plans, the more economies of scale. We looked at one plan where they were paying 185 basis points and we could drop it to 85." See: Obfuscation Nation: 401(k) fee disclosure laws still don't give the true cost of plans and may well cause more agita for would-be retirees.
Mutual funds preferred
While firms like TD, Schwab and Miracle Mile are making a big bet on ETFs in retirement accounts, Boston-based Fidelity Investments with more than $1 trillion in 401(k) assets has mostly steered clear of providing recordkeeping for plans that invest using ETFs.
"Fidelity believes that mutual funds are a better option in this scenario given the tax-deferred structure of defined contribution plans and costs that mutual funds do not have, including bid-ask spreads that need to be considered," says Mike Shamrell, Fidelity spokesperson. "However, plan sponsors may still make these and other ETFs available to participants via a Fidelity self-directed brokerage option." See: Why Fidelity's Anthony Rochte could still laugh best in the ETF game — despite a late, late start.
Indeed, Mike Alfred, co-founder of BrightScope Inc., says Miracle Mile is being too ambitious because selling small firms on a new concept like ETF-only 401(k)s is next to impossible.
"You don't see major trends start in $2 million plans. The trends start in the $2 billion plans. They are the ones that have separate accounts and funds that are already 10 basis points. The uphill battle is to convince plan sponsors that intraday trading has a place in 401(k) plans, particularly with younger employees who can benefit."
Long odds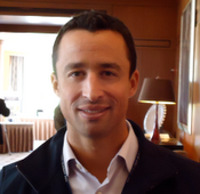 Mike Alfred: You don't see major
trends start in $2 million plans.

With its iconoclastic approach. Miracle Mile principals are seeking to attract sophisticated smaller professional firms — lawyers and accountants, for instance — and they are also approaching entertainment firms in Los Angeles. See: Why an ESPN sportscaster and comedian turned in his blazer to join a Los Angeles RIA — and why the firm took a chance on him.
Alfred believes that Miracle Mile is facing a major challenge.
"I think RIAs have said they're going to do a number of things — such as deliver ETFs in retirement and a lot of times these business models don't pan out. The odds of a firm cracking something like this that much larger firms have had trouble cracking is very small. I hate to be negative and we're an underdog too. We know the odds in this space and it's such an uphill battle." See: Why the whiff of another delay of Schwab's ETF-only 401(k) plan is drawing so much attention.
Fiduciary POV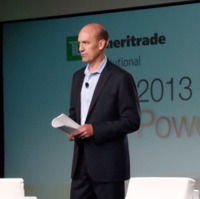 Skip Schweiss: Our strategy is just
to make the menu available and
we don't pretend that ETFs are
better than mutual funds.
Feldman argues his firm can succeed with small businesses, noting that many small employers are just as worried about costs as large employers.
"I think the smaller firms are more inclined to change. They know all of the employees and they are willing to say, 'I'm a fiduciary and look at the fees.' The bigger companies are moving slowly. We're an ETF firm and have the expertise. We think of ourselves as true objective advisers. We're picking the right asset classes. Having the right asset class is very important. See: Do 401(k) assets require all fiduciary care all the time?.
One of few
Miracle Mile's program is pretty innovative, says Skip Schweiss, head of TD Ameritrade Institutional retirement plan services platform.
"They're leading edge. A growing number of employers use ETFs. Our strategy is just to make the menu available and we don't pretend that ETFs are better than mutual funds. We're not in the position to do that. It's up to the individual plans and they can use ETFs or mutual funds — whatever works for them. We're really Switzerland when it comes to what they put in these plans — ETFs, mutual funds, or brokerage windows — we don't think this is the only company doing this, but in terms of ETFs, they're one of a fairly small number." See: Relentless TD Ameritrade antes up a killer ETF platform.
Currently, about 9% of TD Ameritrade's plans use ETFs. Of that group, the average plan sponsor chooses to use about half ETFs and half mutual funds.
Still, Alfred describes the impact of ETFs in the 401(k) industry as "negligible."
"One of the challenges with ETFs has been there isn't a platform designed for ETFs. The Schwab platform, with its first intraday trading to the mass market, is something to watch. If that starts to get traction, we're keeping an eye on it." See: Schwab to make long-awaited move in 401(k) market with an all-indexed mutual fund and ETF strategy.
Bottom line: Salable value proposition
Miracle Mile is using TD's new platform, launched in January, and is aimed at helping advisors get into the retirement space. "That new platform is gaining traction. It does take time. We announced the availability on Feb. 1 and the sales pipeline in the 401(k) business is pretty long. We do have plans committed to using it," Schweiss says.
Moseley founded the firm after leaving the high-net-worth division of Morgan Stanley and began to focus on ETFs when many advisors and RIAs ignored them. The firm is ahead of the competition, he says, because of its leadership in jumping into the ETF 401(k) space,
"I think what we're trying to do is more than just sell something. You've got to convey to these CFOs who are controlling 401(k) money of the value proposition. Ultimately that value proposition hasn't been delivered in a good way by many advisors and I think people [are ready] to make a change. It's a natural progression and we think this will happen."
---
Mentioned in this article:
---
---
Share your thoughts and opinions with the author or other readers.
---