John Schlifske: The proceeds from the sale will cap off what has proven to be a good investment for Northwestern Mutual.
Brooke's Note: It wasn't all that long ago that Russell Investments was a big, big deal in the RIA business. There were lots of major RIAs that used it the way that RIAs today use DFA and even took it one step further, putting "Russell" into the names of their firms. The classic case of that was Dennis Miller's Miller/Russell of Phoenix. Russell was also an RIA custodian, albeit somewhat half-heartedly in that it never got much past $10 billion. But in those days — around 2001 — that put it in the top four or five. Then along came Northwestern Mutual — not exactly an RIA kind of company — with predictable results. (Recall that Nick Georgis went up there for a while and tried to straighten them out, got frustrated and went back to Schwab.) A parallel acquisition-as-TAMP-bought-by-insurance-Hulk was AssetMark being sopped up by Genworth. But with Genworth now out of the picture, AssetMark has new life. See: 'AssetMark' rides again as a $20-billion TAMP with a receding Genworth hangover. From an RIA perspective, the free floating nature of Russell could only end in improved circumstances and at least an outside chance of reconnecting favorably with a company that knows how to research asset managers.
Northwestern Mutual Friday announced an agreement to sell Russell Investments to the London Stock Exchange Group PLC for $2.7 billion.
Seattle-based Russell manages nearly $260 billion in assets, primarily for pension funds and other institutional investors.
But LSE makes no bones that it is purchasing Russell for its stock indices such as the Russell 2000. Russell mutual funds are available to retail investors and its investments were once a staple of large RIAs. It was considered the original TAMP. See: How Russell is faring since joining the competitive ETF party with an all-star ex-Barclays crew.
The LSE has made loud noises, according to press reports, that it will work to flip the investment-management portion of Russell Investments to another asset manager or to a private-equity buyer. See: Genworth's TAMP is bought up by two private-equity firms for $412 million.
Low-key enterprise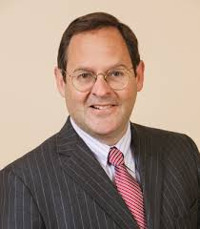 James Lebenthal: If Russell was a
package deal … then it would
only make sense that the LSE
take the full package, keep what
it wants, and jettison the rest.

The world of index ownership is clean, green and devoid of prima donnas, according to James B. Lebenthal, chief executive Lebenthal Asset Management LLC.
"The index business is pretty stable and high margin. Not a lot of cost of goods sold. No star managers to pay. Also, no need to worry about the ups and downs of the markets. As a counterpoint, the LSE probably has zero interest in the sort of drama earlier this year at PIMCO, where Mohammed El-Arian split for Bill Gross, and AUM's flew out the door. Or when Jeff Gundlach left TCW under acrimony." See: Bill Gross's stage antics leave Morningstar conference-goers gobsmacked.
Northwestern's rules
But for the big insurance company selling it, the money manager, founded in 1936, was a piece of chattel to be traded for a profit. New York-based firms Goldman, Sachs & Co. and J.P. Morgan Securities LLC acted as financial advisors to Northwestern Mutual on this transaction.
"The proceeds from the sale will cap off what has proven to be a good investment for Northwestern Mutual," says John Schlifske, chairman and chief executive of Milwaukee-based Northwestern Mutual, which bought Russell Investments for $1.2 billion in 1999. "When you look at the income it produced over all that time and this sale price you see a great example of how we build value for policy owners of our mutual company."
It makes sense that LSEG was willing to live by Northwestern's rules to get what it wanted, Lebenthal says.
"If Russell was a package deal — i.e. take it all or leave it — then it would only make sense that the LSE take the full package, keep what it wants, and jettison the rest. If they can get close to the price they paid for it — and why not — they have just defined the market price. Then they end up in the same place they wanted to be from the beginning."
Disassemble and offload?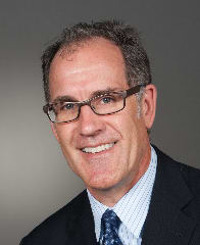 Dan Inveen: Dividing it up in
a way that continues to bring
value to the separated divisions will
be a bit of a challenge.

It's most certainly more valuable hacked up than as a unit.
"It has a variety of pieces, each of which might be very valuable to some buyers but not so much to others," says Dan Inveen, a Seattle-based principal of FA Insight.
"When the company was first sold to Northwestern in 1999, that buyer was interested in Russell given the potential synergies of combining Northwestern's U.S. retail distribution opportunities with Russell's retail funds. I don't believe Northwestern ever got much involved in all the other areas where Russell worked [including other business lines as well as non-U.S. regions]. At the time, George Russell was interested in a sale in order to extract liquidity from a firm he had basically built from the ground up."
Northwestern Mutual manages more than $184 billion in invested assets as part of its general account investment portfolio, which backs its insurance and annuity products. It has $26 billion in revenues and more than $1.5 trillion worth of life insurance protection in force. See: A new office in Japan? It's the latest bold move by a $9-billion RIA in Chicago that was acquired by Piper Jaffray.
Ripe on the vine
Given the time that's passed since its acquisition, it may be time for Goldman Sachs to sell it off to a new bidder.
"A lot has changed in the 15 years since," Inveen says. "On the funds side you have greater scrutiny of distribution companies who also own the fund product they manufacturer. On the indexes side you have an explosion of market interest, raising the profile and value of Russell's index business relative to asset management. I sense that Northwestern simply saw an opportunity to make a nice return on their investment and sell off a valuable asset that was no longer essential to their success." See: Five reasons for RIAs to think more like Goldman Sachs about businesses owned by clients.
---
---
Mentioned in this article:
---
---
---