With Stephen Cucchiaro out, Liz Ann Sonders takes the Windhaven reins
The founder of the once-explosive ETF manager didn't have the same investing magic in the wake of his sale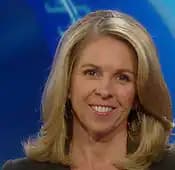 Liz Ann Sonders is taking the wheel of Windhaven's investment committee after Cucchiaro's sudden departure.
---
Jeff Spears
Chasing the HOT DOT will burn you.
Brooke Southall
Jeff,
I'm obtuse.
What exactly what is the hot dot in this context and who is the chaser of it? Do you mean investors piling in to
Windhaven based on returns from its early years?
thanks,
Brooke
---