Bernie Clark: Nearly 40% of RIA clients are retired, 30% are less than 10 years from retirement and 63% of those retired are withdrawing from portfolios, including from principal.
Brooke's Note: Be glad you aren't responsible for setting the agenda when some of the nation's largest RIAs sit down with the top powers at the biggest RIA custodian. Schwab's EXPLORE conference is typically unburdened with any heavy themes; it's more about renewing ties and hearing from stimulating third-party speakers. But this year, Schwab chose to inject its event with the dark clouds it sees on the horizon. It tried, too, to discuss silver linings but with no plan yet for how to reveal them. But what's even more interesting from an overarching standpoint is that the dynamics between Schwab executives and big RIAs has changed. Any market advice that Walter Bettinger and Bernie Clark give RIAs comes — either reassuringly or disturbingly — not just from a big RIA custodian but also from the nation's largest RIA. Schwab Private Client's is an RIA with $56 billion of assets and 440 employees, according to its ADV. What will be interesting to observe is whether Schwab's RIA takes the same advice that it is dispensing to its RIA clients. This article gets into that a bit.
Bernie Clark and Walter Bettinger came to Naples, Fla. with reservations made at the Ritz-Carlton but no reservations about delivering a party-is-almost-over message to 160 RIA principals, mostly managing firms that control assets in the billions.
The senior vice president and head of Schwab's RIA custody unit and the chief executive of The Charles Schwab Corp. co-headed the annual EXPLORE convention with the tricky mission of alerting the company's biggest clients that the game is changing but that the game plan is still a work in progress. See: Schwab EXPLORE goes deep into the Rockies with big RIAs.
The call to advisory sobriety was anchored by two press releases that contained some stark numbers and a call to RIAs to do something about them — sooner rather than later.
"Nearly 40% of RIA clients are retired, 30% are less than 10 years from retirement and 63% of those retired are withdrawing from portfolios, including from principal, according to our survey findings," said Clark in one of the releases. "With this in mind, now is the time for independent advisors to actively focus on acquiring the next generation of clients and assets — especially given that the majority of advisors tell us they are planning for legacy."
Schwab optimistically calls the "next generation" of strapped strivers the "now" generation. The Koski study relied on data from 720 advisors surveyed online this spring representing $180 billion in managed assets.
"The research clearly shows that the RIA model is right for these individuals," Clark adds in a release. "And these insights provide a jumping off point for us to work together to construct the strategies for growth and transition that will help enable RIAs to continue their success."
The robo-advisory challenge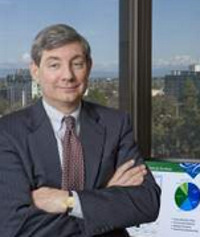 Roger Hewins: Custodians are good at
technology and software, but they're not
good at financial planning and managing
relationships … that's our job.
The plea from Schwab to its RIAs comes after Schwab Advisor Services' assets hit the $1.037 trillion mark as of March 31, according to the company's quarterly report ton the SEC. At the conference, Clark told ThinkAdvisor that Schwab has $974 billion of RIA assets. The differential may be due to transfer of assets held in mostly RIA unit of SAS that inflate the official number that appears in the Schwab quarterly statement. See: Bernie Clark discloses that Schwab Advisor Services hit $1 trillion of assets — and why the order for commemorative T-shirts is still on hold.
Schwab is not alone among custodians in calling attention to the vast unadvised class of low-asset strivers. Just how to successfully reach out to the post-boomer generation is a subject of concern to all custodians as well as big players like Chicago-based outsourcer Envestnet Inc.. The bid for these assets often gets framed as a "robo-advisory" challenge because of the economics involved in servicing lower-balance assets profitably. See: Bill Crager: I've got your back against the attack of the killer robo-advisors.
Answer in the works
For now, Schwab is sounding the alarm without necessarily providing clear directions to the fire doors.
There's good reason that Schwab is not stepping in on behalf of RIAs with anything resembling a turnkey solution, according to Roger Hewins, founder of Wipfli/Hewins Investment Advisors LLC, based in San Mateo, Calif.
"Schwab is a custodian and they're good at technology and software, but they're not good at financial planning and managing relationships and I wouldn't be looking at them to help us do that — that's our job."
The custodian counters that it is working to be part of the solution but the ideas aren't ready for the light of day.
"We're having lots of robust conversations with clients on this topic, but it isn't the time now to share those broadly through the media," according to Greg Gable, spokesman for Schwab, in an e-mail. See: Schwab shifts its strategy on its massive Intelligent Integration.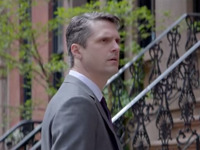 A 40-ish Gen-Xer ponders his future
in a recently released TV spot
from Schwab.
Schwab's current ideal end-client for its retail division may be glimpsed in its ad campaigns: a high-end male who appears to be chronologically at the low end of the boomer cohort (i.e. born closer to 1964, the cut-off birth year for boomers than 1946, its start year) and the high end of the "now" generation. The company has dubbed this exemplar of the "now" generation as "Tobin" and refers to him internally as a 50-ish entrepreneurial type with $2 million of investible assets. See: Schwab drops pretense: $2-million clients its staple branch diet in bid for fresh $2 trillion.
A recent television spot, part of Schwab's "Own Your Tomorrow" campaign, featured a 40-something New York executive pondering his financial future with his pre-teen son in front of their Brooklyn brownstone.
But even if Schwab were to come up with a robo-based solution to attract Tobin and his real-life ilk, RIAs would still be left with tough internal questions about how to provide the human element of delivering advice judiciously, according to Hewins.
"Once you can get the technology in place, it will drive down the costs of the individual accounts. Then comes the hard part and that is for an advisor to handle. How do you serve these small clients in a small amount of time — that's the hardest part. That's why many firms won't even try. As long as they get larger clients that are profitable, they're happy. A lot of them fire the small clients. But why would I do that?" See: A $2.5 billion RIA makes its mass-market bid for thousands of new clients.
Hewins uses Schwab for custody of his firm's $3.3 billion in assets. Two years ago he began targeting younger investors and eliminated the asset minimum.
Call us when you're rich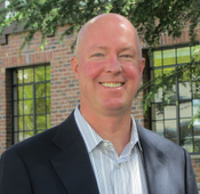 Tim Welsh: The flippant comment I
get is when these folks get
money, they'll call me.
Younger clients present a veritable thornbush of challenges because they have few assets and a long horizon until they have many. They're focused on saving for their kids' college and day-to-day-life, including cash-flow challenges, says Tim Welsh, president of San Francisco-based Nexus Strategy.
"I talk to a lot of advisors about this issue and the flippant comment I get is when these folks get money, they'll call me. That's a very dangerous point of view to take. I'm sure taxi drivers thought the same thing and they got intermediated by Uber. This could happen with advisors and the robo-advisors could take your place if you take a passive approach. That's very dangerous because then it's too late."
One way that Schwab is making it easier for RIAs to pay attention to younger, mass-affluent clients is by taking some of the basic functions off their plate, Hewins says.
"The degree to which [Schwab] implements technology helps us be more efficient to deal with these small accounts. It enables us to really drive down the costs of setting up things and running things. One of the best ways Schwab can help us is in this regard is assisting us to be more efficient in our technology and operations, and especially with things like paperless account opening and signing. The fixed cost of opening accounts is a big hurdle in our handling small clients. Low transaction fees help as well." See: Schwab adds element to plug-and-play technology with eye toward existing RIAs, not just fresh wirehouse recruits.
Small-client dilemma
But it's after signing on these small clients that the real work begins, Hewins says.
"As an advisor, once accounts are in place we have the cost of our client-facing time, which needs to be tightly managed at every stage. The custodian can't help with that, except to offer consulting and best-practice training. Dealing with small accounts can be hard. The fixed costs of an account are high unless you can figure out a way to set everything up electronically. If you do a two-hour meeting with a client, the expenses can add up. You've got to manage all of these details. You can end up on your behind pretty easily." See: Schwab encourages RIAs to adopt client segmentation but some don't approve.
Custodians are gently urging advisors to start going after these smaller clients, Welsh says.
"The RIA business was built by and for baby boomers and the custodians have hugely benefited," he says. "I think the custodians see another curve coming and the current legacy provider aren't set up to get these assets. They're trying to be Big Brother to nudge you gently. They are telling RIAs that you've got to get these new assets. It just makes a lot of sense. They might not be profitable now, but Generation X is starting to accumulate assets and in 10 years we'll meet their minimums." See: 10 reasons for advisors to just say no to less-than-ideal clients.
We have the technology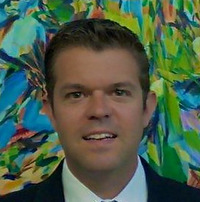 They see this need but they're
really struggling in terms of how
to attack it.
Executives at Boston-based Fidelity Institutional, Jersey City, NJ-based TD Ameritrade and Pershing Advisor Solutions, also based in Jersey City, are all aware of the coming crunch in finding, serving and tolerating clients, they say in response to our queries.
It's true that nobody is offering definitive solutions, says Ben Harrison, national director of new business development and relationship management for Pershing Advisor Solutions.
"They see this need but they're really struggling in terms of how to attack it."
But the robo-movement may offer some important test marketing, according to Harrison.
"Everyone is talking about robo-advisor. If you think about it, the way they're succeeding is via the client experience — whether that's the technology or the way that a client interacts with financial advisors." See: How one 'robo-advisor' got $25 billion on its platform with a Mint.com mindset, 401(k) friendliness, a merger and 16 years of work.
It's likely younger investors won't want to sit in an advisor's office and instead will be happy to meet online or in a video conference system, Harrison says. See: The 2012 Schwab IMPACT conference comes off with a theatrical flair.
Digitally savvy investors
His company doesn't offer an overall strategy on how to bring in younger clients, but instead gives one-on-one advice to specific Pershing RIAs who are looking into this area.
"There are a lot of tools that are available to make it easier to onboard new clients," he says. "We're making all of these tools available to advisors. I think we're going to see a number of third-party vendors and integrations with custodians that will continue to evolve. We're seeing our most successful clients assemble teams to deal with this shift."
One of the reasons Fidelity Institutional created the Office of the Future was to help RIAs reach younger clients, says spokeswoman Erica Birke. See: Fidelity now has an Office of the Future for RIAs, pre-RIAs and their clients.
"We knew advisors weren't adopting technology at a rapid enough pace to keep up with demographic shifts afoot so, we said, "OK, we'll show you how to do it" through video conferencing, mobile tools, leveraging collaborative tools, Birke wrote in an e-mail.
"We have helped firms define their firm story, based on the audiences they want to attract. For many firms, that includes optimizing their marketing to attract Gen X investors. We're also actively engaging with the emerging class of digital advisors to get a sense of how these firms may offer a bolt-on strategy for our clients to attract more digitally savvy investors."
---
---
Mentioned in this article:
Team Hewins
RIA Seeking to Hire Advisors
Top Executive: Roger Hewins
---
---
---
Kelli Cruz
Great article and the follow-up from my perspective is that advisory firms need to be thinking not only about their strategy for the Next Generation of clients, but their strategy for finding and keeping the Next Generation of talent as well. The two go hand and hand.