Michael Paley: It would have been tougher to leave three years ago. It was still in the prove-it mode.
Brooke's Note: Here is an ultimate circle-of-life story in the RIA business. Typically, it is Focus Financial that finds talent at other firms but here is another firm finding its talent at Focus. In the parlance of dudes, it's all good. Both Focus and Paley's new RIA, Klingman, seem to have bright futures under the new arrangement.
The consummate RIA roll-up insider is stepping out to a firm he may one day run.
After eight years as the mostly behind-the-scenes power of New York-based Focus Financial Partners LLC, Michael Paley is heading up the street to Klingman & Assoc. LLC to become its chief operating officer.
Klingman & Assoc. manages about $1.3 billion of assets, has 13 employees and is a Barron's Top 100 Independent Advisor. See: Raymond James lets six advisors steal the show at its national event with TED-style talks.
Paley, 40, sat at the right hand of his former firm's chief executive, Rudy Adolf. He joins the New York-based RIA as a strategic hire resulting from Klingman's retaining of John Furey's consulting firm, Advisor Growth Strategies.
Tough choice
Founder and president Gerard Klingman, 52, made the hire as part of a rethink of his firm's future. He realized that what worked to get to $1.3 billion might not work in the future.
"I think all the way along I knew what I needed to do to grow 15% to 20%. I knew our firm would have to look much different and I didn't have the skill set on my own. I needed professional management. Paley has the ability in a few years to run a firm with $5 billion to $10 billion of AUM." See: Focus Financial gets a long-sought $400 million DFA RIA in Dallas — with Adam Birenbaum's firm as the final added ingredient.
Still, making such a big bet on a single person does not occur without a few knocks of a founder's knees. "This was a hard decision to make but I think it was the right decision," says Klingman.
He did not make equity ownership of his firm part of the initial deal but allows for equity transfer over time.
RIA v. RIA
Making Klingman's decision easier was Paley's almost unparalleled track record. He joined Focus Financial in 2006 when it advised about $4.5 billion of assets. Today, the roll-up advises $60 billion-plus in AUM.
Paley's departure from Focus was called "amicable and smooth" by a source inside the company.
Furey says the hire is a "big investment" that could have an even higher return. "Gerry's saying: 'We're going to be really organized about how we're going to grow this firm.'"
Klingman is determined to grow and improve, in part to meet the challenge of a new kind of competitor in New York City: his fellow RIAs.
Leaving Focus
For Paley, the decision to leave Focus ended normalcy for now in his life, but was made smoother by the fact that the company hit its stride in the last few years after experiencing a few bumps. See: Focus Financial VC backer says IPO still on the table after private auction yields no sale.
"It would have been tougher to leave three years ago. It was still in the prove-it mode."
Indeed, Focus has quietly made good progress in 2014, too, closing 14 deals [tick-ins included] with somewhere worth $5 billion of which $3 billion came from various wirehouses, according to a source familiar with the company's progress.
Focus has hired more senior managers in 2014 including Chris Dupuy who previously managed the Pacific Northwest market of Merrill Lynch, overseeing 1,400 brokers. He reported to the brokerage head, John Thiel.
Paley adds that Focus has a deep bench and will continue to grow without him. "My departure will not bring Focus's deal making to a screeching halt. I hope not. I have shares."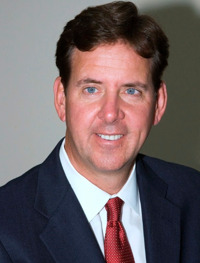 Gerry Klingman: This was a hard
decision to make but I think
it was the right decision.
RJ connection
Paley aims to improve the workflows at his new company before aggressively seeking growth. A big part of that process will be to do away with the current portfolio management system.
The company is planning to keep its RIA custodian, Raymond James Financial Inc. See: Raymond James launches a separate RIA unit and appoints a former Merrill Lynch breakaway to head it.
Klingman originally chose Raymond James after he'd made his move to the RIA model after being affiliated with Milwaukee-based Northwestern Mutual. He considered Fidelity, Schwab Advisor Services and LPL Financial before going with the unconventional choice.
RJ ups its game
But sticking with Raymond James for the long haul was not a sure thing. Klingman wavered on his decision to make the St. Petersburg, Fla.-based broker-dealer his primary partner as his practice moved into the $1 billion range.
"I got concerned that we were going to be the biggest [RJ RIA client]."
But it was right about then he began hearing from Paul Reilly, chief executive of Raymond James & Associates Inc., and Scott Curtis, president at Raymond James Financial Services, that Raymond James was making moves to be a player in the RIA custody business. See: After 'disturbing' RIA losses at Raymond James, Bill Van Law is going on offense — starting with hires of veteran LPL and Fidelity execs.
"They're very quickly getting where they need to be," Klingman says of Raymond James' efforts to up its custody game.
Acquisition bait
Paley hopes to move quickly in accordance with his boss's plans. He is working organically initially but plans to put an ambitious inorganic strategy in place in time.
"At a conference when a show of hands is asked about who wants to make acquisitions, every hand goes up," Paley says. "It matters to say: Michael has done more deals than anyone. They want to find you." See: How a Kansas wealth manager ate New York — or at least one of its big advisory firms — owned by an Arthur Andersen orphan.
Over the past 25-plus years, Klingman & Assoc. has concentrated on providing financial planning and investment management to high-net-worth individuals, corporate executives and professional athletes. It also advises and consults to retirement plan sponsors through its subsidiary, Eagle Ridge Retirement Consultants LLC in Reedsburg, Wisc.
Same club
Prior to joining Focus, Paley spent four years as a principal of Kidd & Co., a Old Greenwich, Conn.-based private-equity firm. He earned his undergraduate degree from Princeton University and his MBA from Harvard Business School.
Klingman is also a Princeton graduate, and was even a member of the same eating club as his new hire.
---
Related Moves
August 24, 2019 – 4:25 AM
---
August 13, 2022 – 12:39 AM
---
December 17, 2020 – 3:02 AM
---
---
Mentioned in this article:
---
---
---