Steve Foldes: This creates a big win for me.
Brooke's Note: When I first joined InvestmentNews in 2000, the first RIA I ever heard of was Harold Evensky's. That was because my new publication had, just before I arrived, written an article with a headline: "Evensky dumps Schwab." Apparently Schwab was none too pleased about this headline and I was told it was my job to, among other things, talk down Glen Mathison, Schwab's public relation's chief. The reason Schwab was so upset, besides feeling the headline was misleading (Evensky had opened a relationship with Fidelity but not fully vacated Schwab, Mathison said) is that what Harold Evensky does matters. He had, even then, established himself as someone that the pack might choose to follow. Evensky is a thinking person's businessman, a paragon of ethics and flat-out successful. Harold is still all of those things and more and his succession plan, which is more of a have-your-cake-eat-it-too-in-your-latter-career-as-a-renaissance-man plan, and once again he is leading the way. One more thing. Never trust headlines. It's where journalists take the most license and this article's headline is no different. You'll have to read the whole article to see what I mean.
The founder of Miami-based Foldes Financial Management LLC, which manages $600 million of assets, is merging his firm with the $900-million RIA of Harold Evensky, his former boss and financial advisor, which makes him a partner in what becomes one of the biggest RIAs in Florida.
Evensky remains chairman with Foldes as vice chair and one of a seven-member management committee of the newly merged entity, Evensky & Katz/Foldes Financial Management.
"Steve and I will focus on business development and client relationships," Evensky writes in an e-mail. "Matt McGrath is and has been for two years our managing partner."
Merging with Evensky & Katz Wealth Management also positions Foldes as a key successor of what is viewed nationally as one of the most prestigious, by-the-book RIA firms in the business. See: Why Harold Evensky believes that a FINRA-as-devil attitude is counterproductive.
"This creates a big win for me," says Foldes.
Strong seller
The win for Foldes transcends conventional definitions because he is neither trying to get rich nor trying to prove that he can succeed in business. Both of those notches are on his belt as the founder of a company that made fad-bolstered plastic sandals, rode the wave and sold out before the bottom fell out. (See more on that story below.) See: How nature and nurture combine to encourage advisors to independence.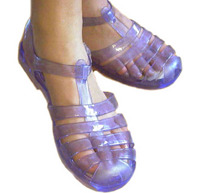 Jelly sandals on comely feet to
you but the cash cow that
funded a key corner of RIA
activity to Harold Evensky.
Nor is Foldes necessarily looking to prove that he can succeed in the RIA business. In relatively short order — 16 years — he grew his own RIA to $600 million of managed assets — aided by his very strong selling skills.
But in gun-slinging his way to such an estimable critical mass, Foldes left himself exposed on one flank — the future, according to Mark Hurley, chief executive of Dallas-based Fiduciary Network LLC, a leveraged buyout specialist for RIAs. His firm financed this Foldes merger and has made previous investments in Evensky & Katz. See: With cash and grace, Brouwer & Janachowski attracts another $100 million firm by creating a never-say-retirement home for older RIAs.
Call for backup
In the past decade, Foldes has concentrated not only on fast asset-based, top-line growth but also on extracting maximal cash flow from his RIA. Foldes realized the big cash flow by keeping staffing costs low. The problem was that his selling capability now threatens to outstrip his practice's ability to take on new clients. So, too, with a lack of young colleagues, the company was not positioned well for succession.
The opposite scenario is true at Evensky & Katz, Hurley adds. Evensky has assiduously built his firm for long-term growth by bringing on a powerful second-tier of professionals when they were in their 30s who are now hitting their 40s. These advisors still have plenty of capacity for helping serve new clients and they also represent a great emerging generation of management and ownership of the firm.
Foldes describes his pleasure at buying into this labor pool thusly:
"I wanted to have brighter, sharper, younger and better-looking [group of advisors] than me to work with the clients and I really wanted the relationship with the client protected. Having a younger advisor who is very talented was very important to me. All of Harold's advisors are CFPs and in their 30s and early 40s. They are much younger but they do have a lot of experience — between 10 and 20 years." See: A 69-year-old, $2 billion Merrill Lynch breakaway looks to his elder to help expand his firm.
Bridges unburned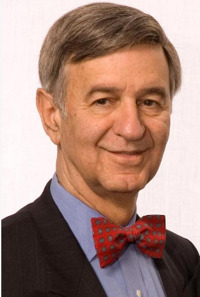 Harold Evensky: We are immensely proud
to once again have Steve back
in the fold.
The back-story to this merger begins with Foldes making his fortune in the 1980s manufacturing the wildly successful plastic "Jelly" sandals. By 1984, Foldes had grown his company, Fun Footwear Co., to $20 million of revenues and 750 employees. The 35-year old sold the Pennsylvania-based company in 1985, moved to Florida and shopped around for the best advisor to manage his nest egg.
He chose Evensky as his financial advisor.
After managing Foldes' money for a few years, Evensky convinced Foldes that he, too, should become an advisor. Foldes took that advice and joined Evensky's firm in 1991, remaining there until 1996 when he struck out to form his own Miami-based RIA.
Though the terms of the deal were not disclosed, it is clear that this merger stands as a shining example of what is possible in the RIA business — especially for advisors who tend to their relationships as well as their investments, says Ryan Shanks, founder of Finetooth Consulting in Longmeadow, Mass.
"It's really fascinating that he made his money and trusted Harold as his advisor. Then, Harold convinced him to get into the business. It's a pretty special story," Shanks says. "The storyline is don't ever burn a bridge because you don't know how it might circle back around. It sounds like this was a great situation where they wished each other the best of luck. If it had gone in the wrong direction, this wouldn't have happened." See: 5 questions advisors must prepare to answer to remain relevant.
Continuity angst
And of course, the deal creates that most elusive and prized RIA perk: a succession plan.
"With this marriage comes the ability to serve next-generation clients," Shanks says. "What a great story for the industry. This is a situation where they were both good people. I think you can be successful and mentor someone and allow them to spread their wings and fly and it's pretty cool." See: A 32-year-old Kansas advisor — at all upheaval costs — followed his mentor to Mariner Wealth Advisors.
Foldes says: "The fact of the matter is when I talked to my clients they asked me what happens to us if you get hit by the proverbial bus. If that happened it would have been a huge negative for clients. It was a huge negative for the staff." See: Two Silicon Valley RIAs marry their practices to lay the groundwork for succession.
The combined firm now has 25 employees, 13 of them CFPs and, with its $1.5 billion in assets, is now the largest independent RIA in South Florida, according to the firm. See: Fiduciary leaders splinter into two advocacy groups over divergent views.
"There couldn't be a better fit," Foldes says. "I was raised there and a lot of things important to them are part of my DNA and are important to me because that is how I was taught. My firm didn't have the kind of sustainability that Harold's firm has and I recognized that and knew that he had the sustainability I needed." See: RIAs reveal their M&A war stories with 200 Schwab IMPACT attendees.
Advisor at large
The deal also works for Evensky, who, with his wife Deena Katz, founded Evensky & Katz Wealth Management 29 years ago. Although Evensky will continue to serve as chairman of the Coral Gables, Fla.-based firm, he has been crafting an evolving role at his RIA.
In other words, the deal gives Harold Evensky a firm footing on being "Harold Evensky," the gentleman, agitator, scholar and pragmatist of the industry. It's a standing he humorously refers to as being the Grand Pooh-bah (the wise but haughty nobleman in Gilbert and Sullivan's operetta "The Mikado.") See: Fiduciary leaders splinter into two advocacy groups over divergent views.
"In that role I can teach. I am a professor of practice in the Financial Planning Department at Texas Tech where I teach the graduate wealth management class, do research with graduate students, write, travel and lecture as well as remaining active in the firm, serving on the investment committee and working with both old and new clients,"
Evensky and his wife now divide their time between Miami and Lubbock, Texas.
Powerful combination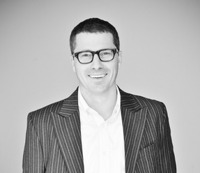 Ryan Shanks: I think you can
be successful and mentor someone and
allow them to spread their wings
and fly and it's pretty cool.

Evensky already had one seasoned manager to serve as grown-up in residence to keep an eye on the young guns around his firm. Now, he has a deeper bench of the older and wiser talent on board.
"Adding some grey hair to mine is a real plus for the firm," Evensky says. "The combination of youth and experience is powerful. It's a case of 1+1=10. As for the daily business, Matt McGrath is our managing partner and although he's not as ancient as me, he is a very seasoned practitioner, so along with the management committee, that will now include Steve, we have no need to keep an eye on anyone." See: Bob Veres' vision: Scalable, multi-partner RIA firms will be profitable and powerful enough to beat the wirehouses.
From Harrisburg to Miami
Of the three careers Foldes has essayed in his lifetime, he has no doubt that financial advisor was the one he was meant for.
Foldes was a public defender in Harrisburg, Pa. from 1974 to 1977. Then he returned to his hometown of Hazleton, Pa. to head up family's shoe business, which was in trouble. His dad's company made inexpensive sneakers but in the late 1970s imports were slamming the bottom line.
So, in 1978, Foldes created a new entity called Fun Footwear Co. and produced the plastic sandals called "jellies."
"I had a crazy idea to glamorize the plastic shoes," he says.
It worked. By 1984, the firm had grown from 50 employees to 750 and was producing 50,000 jellies and generating annual sales of $20 million. In 1985, Foldes sold the company to Empresas ADOC, which was the largest manufacturer and retailer in Central America.
"I was thinking about the future," he says. "My company was getting clobbered by import competition and I wasn't sure if we had created something long-term. I felt it was a good idea to ensure some financial independence. We sold the company and moved to where I always wanted to be — Miami, Florida." See: The explosive growth to $20 billion AUM of Marty Bicknell's second roll-up-like venture, Montage Investments, and where his $8 billion wealth manager fits in.
Mentor to many
After five years as a client at Evensky's RIA, Foldes realized his true passion was financial advice.
"Harold said to me, 'You love this stuff it's pretty obvious you enjoy it. Why don't you join our firm and become a CFP?' And that's what I did."
The mentor/mentee relationship continued after Foldes founded his own RIA that has a staff of six, including one other advisor. Both firms use Schwab Advisor Services and TD Ameritrade for custody and will continue to do so.
Foldes credits his success to using Evensky's model as his built his practice. As it turns out, Foldes is one of many advisors Evensky has encouraged and mentored.
"The thing about Harold that's really unique is there are a lot of advisors who were trained by Harold who are in the Miami area." See: Why I'll really miss Alan Abelson.
Wide base of partners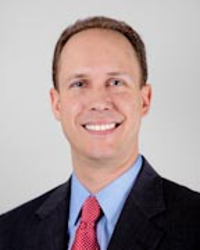 Matt McGrath: From a clients' perspective,
it is becoming employee-owned and it
gives everyone pride of ownership.
So how do the young guns in Evensky & Katz feel about having a manager in Foldes who bridges the gap to the even-more-senior Evensky?
Managing partner Matt McGrath, 41, says that the merged company will have about 13 owners. "We've got a very wide spread base of partners. We expect to continue doing that. From a clients' perspective, it is becoming employee-owned and it gives everyone pride of ownership." See: Braving 'garden leave' vagaries, Glenmede ramps up New York office by luring managing director from U.S. Trust.
Becomes a legend best
McGrath says the merger will help the firm expand.
"It's an opportunity for existing clients to deepen and strengthen their relationships with a large firm with a broader base of folks and an opportunity for [Foldes] to continue to attract new clients." See: A big Boston rainmaker joins an RIA start-up in New York with meteoric growth.
It's also an opportunity to keep an industry legend in action.
"I don't ever really plan on retiring," Evensky says.
---
Related Moves
November 22, 2018 – 12:07 AM
---
---
Mentioned in this article:
FA Match
Consulting Firm, Specialized Breakaway Service, Recruiter
Top Executive: Ryan Shanks
---
---
---