John Thiel: People are looking for advisors who understand that the retirement conversation isn't about a math equation.
Brooke's Note: In the eyes of the public, Merrill Lynch continues to be guilty until proven innocent. Only two days ago, FINRA put out a press release about the $8 million of fines and $89 million in repayments it ordered Merrill Lynch to pay for overcharging charities and retirement accounts. So when the wirehouse came out with a program for making its brokers into goal-based advisors, I was skeptical. But then I heard nothing but good things about it. It got even better when I called sources for comments. They, like me, were dying to be witnesses to a leopard changing its spots. But then my belief in the wirehouse's chances at redemption began to crumble a bit. Its spokeswoman handled my inquiring call by sending me the Merrill Lynch Clear press release about the iPad app. Then the spokeswoman declined to answer my question about whether Merrill brokers even have iPads. (Not helping matters is the photo on the Merrill Clear homepage shows a female broker using a paper chart as her prop with a client.) The story took another turn after I reached out to Brian Hamburger, who had done the lawyerly exercise of examining the small print on the Merrill Clear website. It makes references to insurance and annuities and is conspicuous — see below — in what it fails to say. If you are a Merrill Lynch executive like John Thiel, why would you even mess with something that was anything less than sincerely what it appears to be? Don't you know that the public — never mind FINRA — and many a financial advisor — has you on short-leashed probation?
Merrill Lynch & Co. is making its biggest move in decades in the direction of the classic RIA business model — and the effort is getting a smidgen of respect from some unlikely quarters
Yet its critics are having none of it and say that Merrill Clear does little or nothing to move the New York wirehouse out of its put-the-broker-first product sales mode.
Merrill Lynch, now firmly under the control of Charlotte, N.C.-based Bank of America, has rolled out Merrill Clear as part of an initiative to propel its advisor force a good portion down the road of the final mile toward goal-based investing from fee-based investing. The shift is well described by John Thiel, head of Merrill Lynch Wealth Management. See: The amazing success of Merrill Edge and why some legacy Merrill brokers think it's eating their seed crop.
"People are looking for advisors who understand that the retirement conversation isn't about a math equation or beating benchmarks. Achieving goals requires more informed discussions about what matters most, and the flexibility to course-correct when priorities and personal situations inevitably shift throughout life," he says in a statement.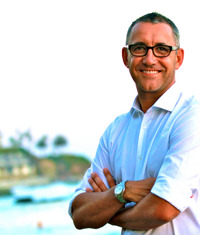 Joe Duran: They're going to have
success with this — even if
just 10% of their advisors do
it well.
What is Merrill Clear?
The Merrill Lynch state-of-the-art investing model has historically revolved around fee-based investing with a sprinkling of suitability standard-informed financial planning. In other words, stockbrokers sell wrap accounts that pay a fee over time rather than an upfront commission. Planning involves an eyeballing of the situation by the broker to be sure that the asset allocation isn't way out of whack for the stage of life or risk tolerance of the investor. This in-the-ballpark matching up of goals and investing is legally addressed by the "suitability standard," more about which can be found in this article.
Merrill Lynch Clear is ostensibly an attempt by Bank of America to get past eyeballing accounts and use an approach that more closely resembles the financial planning model employed so effectively at RIAs. Registered investment advisors have steadily taken away market share from wirehouse brokers across the board but most notably with high-net-worth accounts — a trend that wirehouses must reverse to remain relevant.
On its face, Merrill Clear is an iPad app or series of apps. But from Merrill's perspective it is a play at leapfrogging the planning capabilities of competitors by advancing hugely on multiple technology fronts, from FlipBooks to iPad. The idea is to get the client thinking about investing as a way of getting where you want to go, rather than as a number on a brokerage statement. The approach uses techniques ranging from numbing lectures to engaging in edifying games.
Favorable first looks
The first impressions of industry observers have been almost uniformly positive, given, that is, the low expectations implicit in anything wirehouses do in the name of big shifts toward consumer-friendliness.
Duran's optimism is echoed at least in part by Sophie Schmitt, chief technology analyst for Boston-based Aite Group. Schmitt is the author of a glowing review of Merrill Clear's potential as a game-changer that can be viewed by clicking here
"I think that if advisors adopt this tool it will change the dynamic of the advisor/client conversation," says Schmitt. "Prospects and clients will be talking more about themselves versus advisors talking about their great products and process. If advisors like it and all 15,000-plus have conversations like this with their clients I am quite sure we will see a change in the way clients see advisors." See: A mini-Merrill springs up with its own broker-dealer and plans to grow.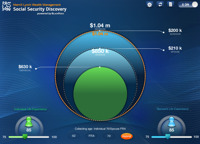 Merrill Lynch Clear makes Social Security
more exciting to talk about.
Myriad conflicts
But one person unmoved by Merrill Clear is Brian Hamburger, chief executive of Englewood, N.J.-based MarketCounsel, which helps RIAs manage their relationships with regulators.
"There is no indication that this is any more than an evolution of the old American Express Financial Advisors' financial plan — a large leatherette book that gave the appearance of holistic and highly personalized advice. Yet, when you got down to their recommendations, the plan suggested various investment products from which the firm derived a benefit from selling." See: Merrill Lynch pulls advisors from a $2.9-billion business — and leaves the light on for RIAs.
Merrill Lynch's Susan McCabe describes Merrill Lynch Clear in language that does not contradict, but rather puts a different spin on, Hamburger's take.
"Clear is an approach that allows financial advisors to better understand their clients' priorities and long-term goals so that they can offer a solution set that can help them achieve those goals. Merrill Lynch Clear helps people face these challenges in an informed and confident manner, reduce uncertainties, and make complex conversations and decisions easier."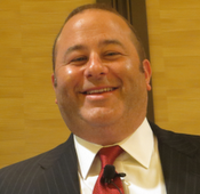 Brian Hamburger: There is no indication
that this is any more than
an evolution of the old American
Express Financial Advisors' financial plan.
The proof that Merrill is pumping out the iPad version of the vinyl book swiped from AmEx-IDS is in the small print, he adds.
"Look at the disclosure [at the bottom of the website's homepage]. It speaks of the myriad of conflicts of interest that exist. While it looks and feels like a plan that would come from an RIA, that is far short of acting as a fiduciary; in the best interests of its clients."
Hamburger has an idea of how to remedy that situation.
"You know what would make it feel more like an RIA? If the disclosure on the bottom was replaced to disclose that Merrill Lynch charges a fee for the preparation of the plan and that is their sole basis for compensation; any transaction-based fees, revenue sharing arrangements and other revenue generated in connection with the advice will be rebated back to the client. As hard as I looked, I didn't see anything to that effect." See: 7 reasons why wirehouses shouldn't milk the old business model.
Brokers in RIA garb
Still, the mere fact that an iPad app is involved takes the effort to a higher realm of client engagement, says Robert J. Martorana, portfolio manager of Hillsborough Township, NJ-based Right Blend Investing LLC and author of reports on wirehouse advancement for Financial Reporting Corp. of Boston. See: FRC report: Merrill Lynch, Morgan Stanley, UBS, Wells Fargo are undergoing a radical transformation to a brighter future.
"It makes sense to have financial planning tools on an iPad, since a convenient tool is more likely to be used by advisors. Moreover, it's a lot better to talk to the client while tapping away on an iPad, rather than asking them to fill out an 8-page form." See: Seeing mobile devices win niches in immobile offices, Schwab brings its RIA data to an iPad app.
Hamburger agrees with Martorana, but only to a point.
"It's still a wolf in sheep's clothing, albeit with a costume upgrade. This is, however, a validation of the comprehensive planning approach that so many independent RIAs have long supported."
Merrill Lynch declined to respond to a question about whether all of its advisors have iPads.
How deep a dive?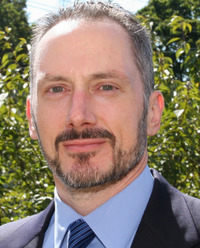 Robert Martorana: It's a lot better
to talk to the client while
tapping away on an iPad, rather
than asking them to fill out
an 8-page form.
Fiduciary concerns aside, Merrill Lynch will face other challenges in getting its advisors to buy into Merrill Clear in a needle-moving way.
"The big question is whether advisors will use it conscientiously or just use it to sell product," Duran says. "I think it will be difficult to get people to use it. It locks people into the Merrill System."
United Capital also has a technology- and game-based approach to goals-based planning that it calls Honest Conversations. Helping United Capital's advisors overcome resistance to the tool is the fact that they are shareholders in the company, according to Duran. See: United Capital looks to attract divorcees with new acquisition.
Michael Kitces agrees wholeheartedly that Merrill faces an uphill challenge in getting its advisors to adopt a new model of serving clients.
"The advisors who were already using planning software — whatever Merrill gave them — may well shift to Merrill Clear, but I'm not sure that many others will," says the partner and the director of research for Columbia, N.J.-based Pinnacle Advisor Solutions. "And frankly I'm not certain how many of their advisors were really doing deep financial planning and using planning software in the first place"
Ease of use
But Kitces Parts Company with Duran on the issue of whether advisors will consider themselves virtually handcuffed by the system.
"I'm highly skeptical about Joe's issue that the advisors won't want to use Merrill Clear because they're afraid it will be more difficult to leave," he says. "Wirehouse advisors are generally so tied into everything on their wirehouse platform that the reality is leaving already means re-adopting new software to do pretty much everything." See: The 10 things Morgan, Merrill, UBS and Wells Fargo could do if they really, really wanted to stem the RIA tide.
Duran counters this point by saying that Wells Fargo's record of broker retention has been bolstered considerably by having its financial planning software — branded "Envision" — in its back pocket for several years. Envision is the technology patented by Wealthcare Capital Management and the basis of a raft of lawsuits. See: David Loeper is taking on UBS but his patent lawsuit is raising alarms in the RIA business.
Furthermore, Merrill Clear is far more likely to make a more profound dent than Envision because it has taken the technology into gaming form, Duran says, which knocks down a major advisor adoption barrier: ease of use.
"Envision; it's very hard to learn," he says.
Rachelle Rowe, spokeswoman for Wells Fargo, says that her company's planning software is "not hard to use" as demonstrated by its adoption rate by advisors. Though she declined to say how many advisors use Envision, she added that more than 75% of clients with more than $250,000 as a household, have an Envision-created financial plan. "It's got very good adoption," Rowe says.
Not evil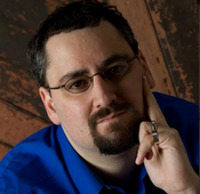 Michael Kitces: The advisors who were
already using planning software … may
well shift to Merrill Clear, but
I'm not sure that many others
will.
What may still be difficult to learn is what else Merrill Lynch has in mind going forward as it thunders down the road to goal-based investing, according to Schmitt.
"Clear will not exist as a standalone tool for long," she says. "It will connect to the financial planning application, which will connect to Merrill One down the road. Portfolios managed in Merrill One will tie back to goals and priorities creating a tight integration between how my wealth is managed and what my priorities and financial goals are." See: The amazing success of Merrill Edge and why some legacy Merrill brokers think it's eating their seed crop.
But that integration is still what was termed by the SEC as "solely incidental" in the famed Merrill Lynch rule, Hamburger says. See: Merrill Lynch jumps on the fiduciary bandwagon in retirement plans but critics see lingering conflicts.
"The plan itself is clearly incidental to their brokerage business since it seems designed to generate securities and insurance transactions. And at the end of the day, that's what broker-dealers are in business to do. This is not a question of a wirehouse rep being evil. This is a firm that creates steam engines that push out securities transactions under the rather thin but seemingly effective veil of unbiased advice." See: A Merrill Lynch trainee shares what it's really like to be part of the firm's revamped, more RIA-like training program.
Race to goal-based
Meanwhile, Merrill Lynch may need to look over its shoulder at other giants in the field who are making their way toward goal-based investing, Schmitt adds.
"Merrill is not alone to be working on this. Northern Trust rolled out a goals-based wealth management process and other firms are in process. But the way they are doing it is unique — particularly the front side of the process with Clear — and the impact it will have on the industry will be significant given the firm's size." See: National Advisors Trust gets busy Northern Trust-ifying the RIA business, minus the big fees.
Hamburger calls humbug on the idea that any of this is worthy of serious conversation.
"I don't see how Merrill reformatting and re-introducing use of a financial plan as a sales tool is a big deal. What's next? A purple CMA card?"
---
---
Mentioned in this article:
---
---
---
Teresa Vollenweider
Plain and simple—Merrill Lynch (that's BOA) is a wirehouse, and Arthur Levitt, a former SEC chairman, in his book Take On The Street asked—How big are the conflicts between brokers (that's pseudo financial advisors/ers) and investors? A top official at a wirehouse replied that the conflicts were so big that he wouldn't send his mother to a wirehouse (that's a full service brokerage house).
Why is Thiel not wearing his authentic-looking sheepskin in your picture? Let's see now the Wall Street Journal reported that Merrill Lynch was raising fees on their investment clients and that financial advisors/ers (that's pseudo financial advisors/ers, aka brokers) need to inform clients by 2015 of the increase in fees. Of course that information will be buried in some plain vanilla letter (probably one of the wirehouse's "happy" letters).
Let's see now, then it was reported that—Merrill Lynch is dangling a new incentive in front of its brokers by creating a "recognition club" for those who bring in $8 million or more a year from clients, more than doubling the top goals set by its securities industry rivals.—Now that will push that thundering herd of brokers (that's pseudo financial advisors/ers) to kick in those fee increases sooner rather than later. Sneaky but good move, Thiel. They won't wait until 2015 to kick in those fees. That carrot is just too tempting. It's downright irresistible. Think siren's song.
Then Mr. Thiel made the rounds to ask the pseudo financial advisors/ers (that's brokers) to ask themselves "What's your noble purpose?" How sweet.
Would someone please remind Mr. Thiel that he works at a wirehouse and…Behavior rewarded is behavior repeated, a leopard does not change its spots, and if you tell me how you are paid, I will tell you how you will behave.
Ron Rhoades
Great article, that highlights just another evolution of the path in which the warehouses build trust, and a fiduciary relationship as a result, then seek to "remove the fiduciary hat" via disclaimers and agreements and turn around and sell expensive, and often proprietary, products.
The broker-dealer firms are pulling out all the strings to market themselves as trusted advisors, while heavily lobbying against the application of the fiduciary standard. Hopefully, the SEC will WAKE ITSELF UP someday and: 1) Rule that those who provide financial advice are fiduciaries, however they are registered; 2) Declare that once you are a fiduciary, you remain a fiduciary to that client;' 3) Not permit core fiduciary obligations to a client to be waived (since when would a client ever provide informed consent to be harmed).
In the meantime, bona fide fiduciaries will need to distinguish themselves, through educating clients to ask all the right questions of financial services providers – and getting clear answers in writing.
Kate McBride
An ipad app does not a fiduciary make. Merrill may fool some investors, but it'd be a shock is this isn't just window dressing. When they actually have an RIA with bona fide registered investment advisers, who actually operate under the bona fide, authentic fiduciary standard and actually put investors' interests before the advisers' or firms' interests, let's talk. Otherwise, it's just bringing back the bull …. .
Wall St's current system of buyer beware — the system of, 'let's see how much of this investor's money we can carve out for ourselves,' of putting the firm and rep before the investor, of investors serving the firm or rep, rather than the adviser and firm serving the investor, is dying. The aging "bull" is dying.
That's why Wall Street had to hire former Congressional Reps to fight off actually putting clients first as fiduciaries. That's why they have no truth to tell when it comes to keeping the status quo of the sales-suitability standard. That's why they need to obscure their reps' sales functions with titles that convey trust, orudence and knowledge: advisor, counselor, consultant, wealth manager, — all of these imply that an investor is putting their money into prudent, loyal, careful hands. And that's why investors are leaving brokers, banks insurance reps that refuse to serve investors as fiduciaries.
Merrill, the firm that's paying $100 million in fines and repayments for overcharging charities and retirement accounts — CHARITIES and RETIREMENT ACCOUNTS — thinks it can make it up with an iPad?
Investors may not know exactly why they are uneasy, but they know something is wrong and they are searching for a better way. And as they understand that they are being bled — to the tune of missing $100k or more in excess fees/commissions deducted from their retirement accounts, they will demand a better way. And they will find it. —Kate McBride
Stephen Winks
It will be very difficult for Merrill or any advice product company to manage the institutionalized inefficiencies in advisory services which are counter to the best interest of the investing public and the professional standing of the broker.
The streamlining of cost and the management of a high level of portfolio detail in real time required by statute, requires a more modern approach to portfolio construction which is prevented by expensive product packaging.
As long as advice is thought of as a product that is sold rather than expert prudent process that is managed—the absence of accountability and ongoing responsibility for broker recommendations to which firms are held liable, will continue to be the Achilles heel of every broker. Are brokers really reliable? Are brokers acting in the best interest of the investing public? Does the trust and confidence of the investing public need to be restored? Why then isn't Merrill actually supporting advice and professional standing of their brokers rather than selling investment products with no ongoing accountability requiring the fiduciary standing of the broker?
SCW
Teresa Vollenweider
Better name for Merrill Lynch Clear is Merrill Lynch Opaque or Merrill Lynch Cloudy or Merrill Lynch Dark.
Grant Barger
Brooke,
Another great article… You continue to vigilantly document the evolution of this industry from the perspectives of all parties involved. (Especially in the comments, never delete those!) Complete transparency is the only way in which to restructure an industry that has proven itself devoid of trust (Top down, nothing personal.) since its inception. Keep tearing down the walls, Brooke and soon everyone will be able to take a peak behind the curtain. Thanks, for your continued stewardship within and for the financial services industry.
GB
Brooke Southall
Thank you, Grant, and the commenters who helped spark your comment.
Appreciated!
Brooke
Brooke Southall
Ron,
Thank you for adding your thoughts but I am hoping you might elaborate. What exactly does it mean in point 2 that once you are a fiduciary that you remain one? In what instances would the ground shift under a client's feet and how is that currently, implicitly or otherwise, permitted?
Brooke